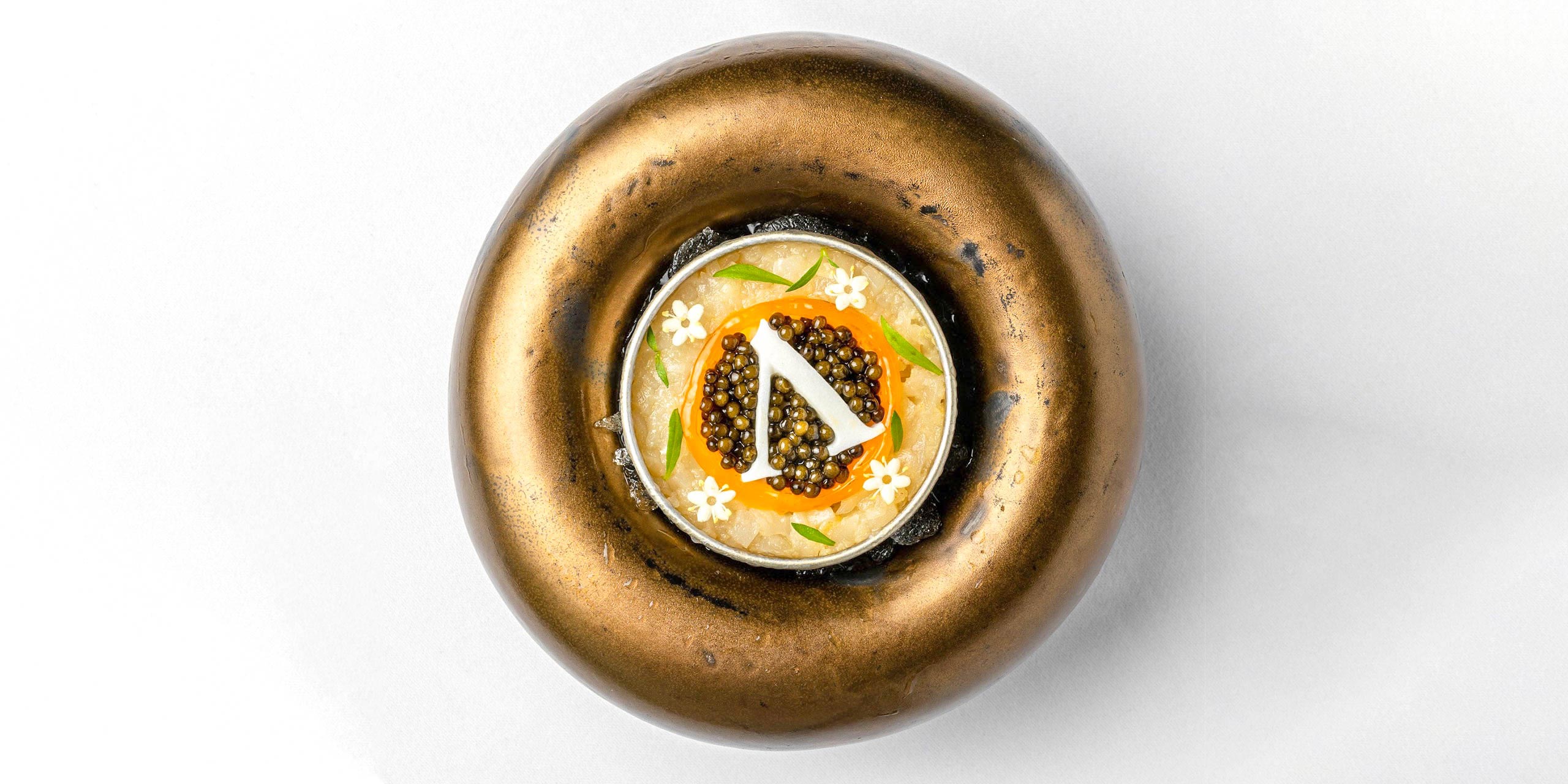 When French fine dining bible Michelin launched coverage of Phuket and its neighbouring province Phang Nga in 2019 it came as little surprise to in-the-know foodies. While the so-called Pearl of the Andaman is best known for its dazzling white sand beaches, sumptuous luxury resorts and lively nightlife, its culinary scene is up there with the best in Thailand.
Like Penang, its equally gastronomy-fixated near neighbour just over the border in Malaysia, the island has been a melting pot of cultures for centuries. Traders from Europe, China and the Middle East have all left their imprint, while the island's majority Muslim population has been augmented by migrants from other parts of Thailand (mainly the country's north-east) who have brought their own food culture with them.
Throw into the mix a lively international dining culture catering to expatriates and, of course, tourists and you have the ingredients for a tasty recipe indeed.
While the island's has numerous international dining highlights such as the Michelin-starred Pru at the Trisara resort, it is strongest when it comes to its unique indigenous food: a glorious mash-up that incorporates Malay, Thai, and Chinese influences. Here's a quick primer on the best places for a quality spread in the locality.
DRIFT BEACH BAR & GRILL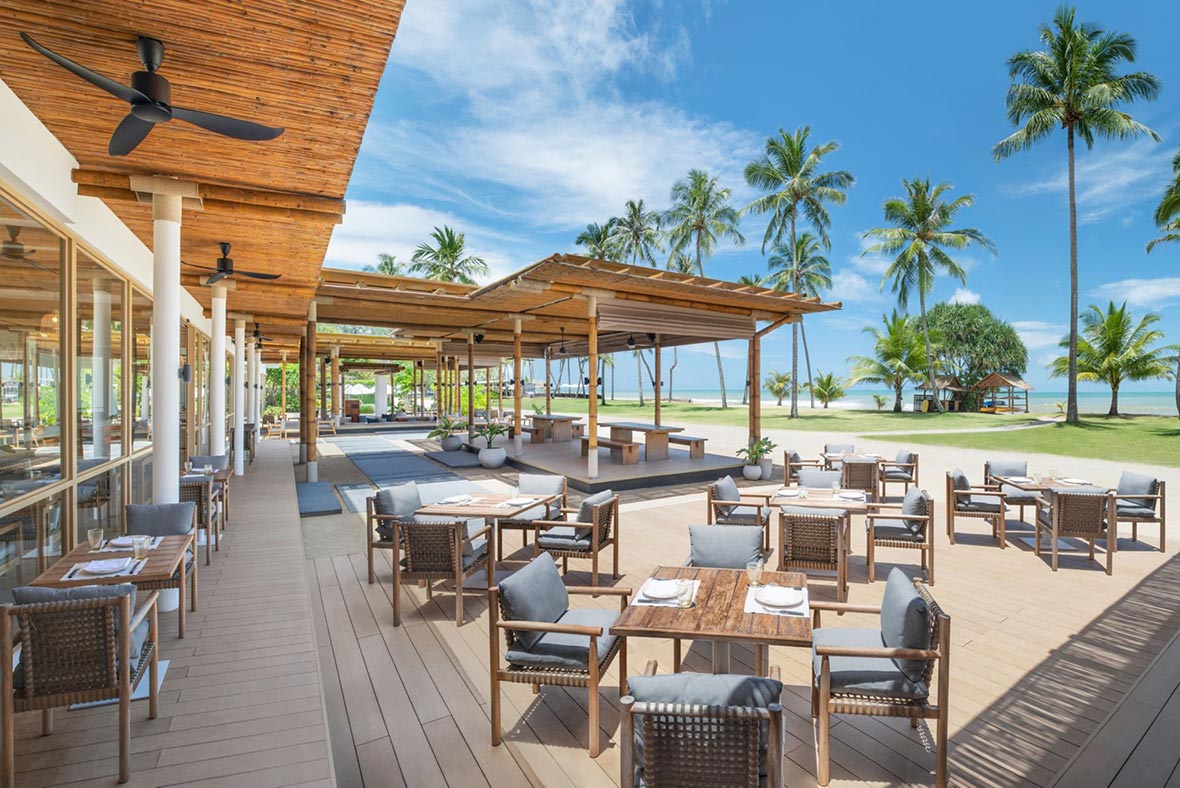 The prize for Thailand's most underrated beach destination might well be awarded to Khao Lak. Conveniently located around an hour from Phuket Airport in Phang Nga province, it's one of the country's most appealing stretches of coastline: a place where the emerald jungle, spotless white sand, and azure Andaman Ocean join to create a crescendo of tropical hues.
One of the resort stars here is undoubtedly the JW Marriot Khao Lak Resort & Spa which combines recently renovated accommodations with lush grounds and an overall sense of calm. It's an appealing place for non-guests thanks to its plethora of dining venues which include a celebrated Italian, Olive, as well as Japanese and Thai options.
The culinary standout, arguably, is the sleek Drift, a new addition to the resort that features bamboo textures and natural tones courtesy of renowned interiors firm Blink. Celebrating the diverse cuisines of the Mediterranean, the relaxed beachfront grill champions the finest local and international ingredients, cooked to perfection, with an emphasis on sharing.
The ideal place for relaxed social gatherings, guests can enjoy a "feet in the sand" al fresco dining experience, or a more formal interior space. The open kitchen, with the signature Parilla and Josper grills at its heart, specializes in the finest seafood and premium cuts of meat, expertly grilled with local spices for authentic indigenous flavor.
PRU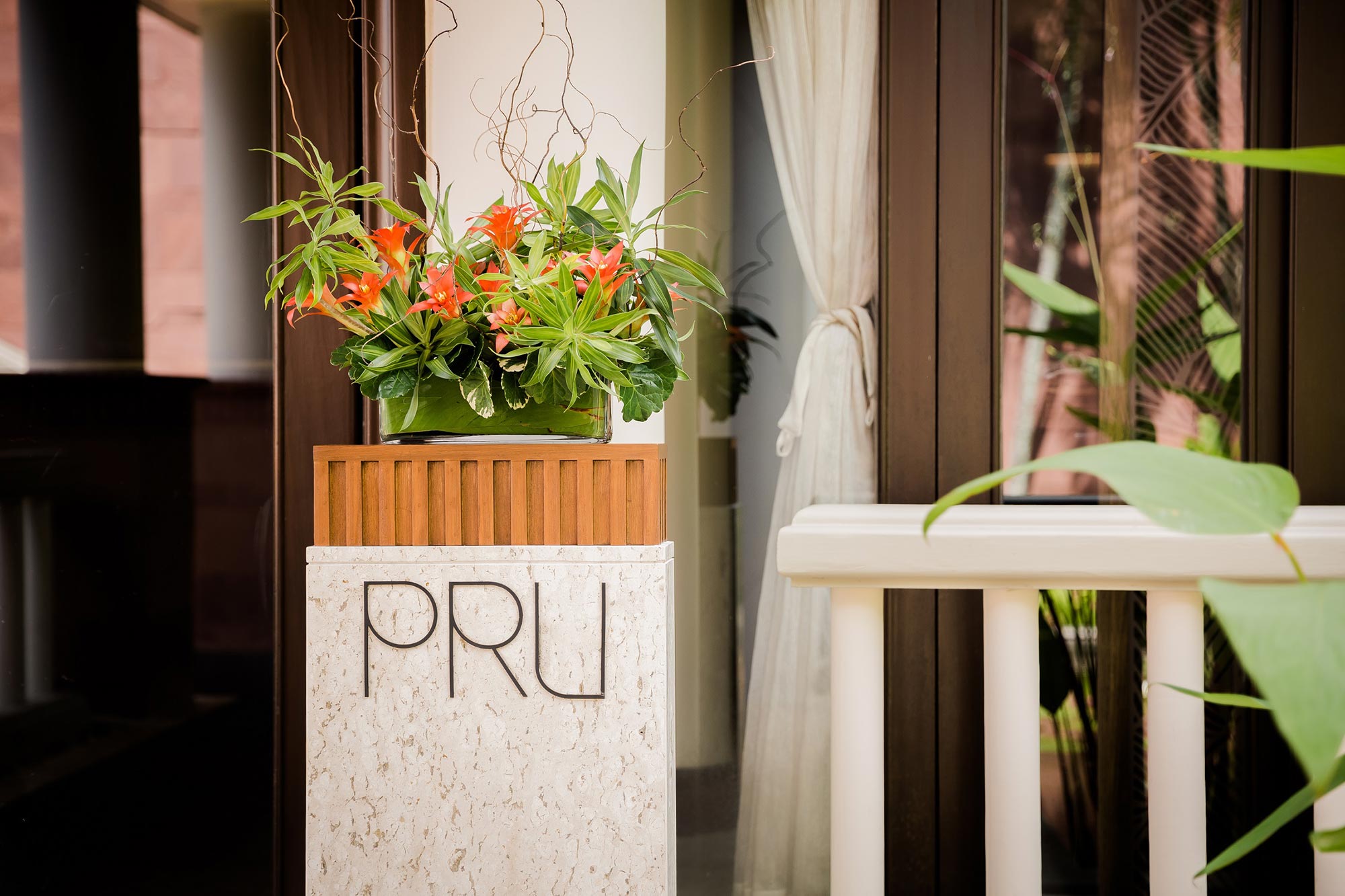 Dutch chef Jimmy Ophorst brings locavore inclinations to a delicious crescendo at Pru: the only Michelin-starred restaurant on Phuket. Located at the sumptuous Trisara resort on the island's north-western tip, the venue is the antithesis of your average hotel restaurant.
Ophorst is hardly a seasoned veteran. Nevertheless, an extended stint alongside Asia's top-rated chef Anand Gaggan at his now defunct eponymous Bangkok restaurant has earned him some formidable stripes.
Indeed, the questing spirit embodied in Thailand by Gaggan is present and correct at Pru where Thai ingredients are shaped into bewitching gourmet creations that draw inspiration from both east and west.
The venue's name – an acronym for Plant. Raise. Understand. – provides a solid clue as to its overriding philosophy. Ingredients are 100% sourced from within Thailand, with much of the organic produce grown at Trisara's 16,000 square metre Pru Jampa farm.
There's a strong emphasis on the terroir of the Andaman Sea, which laps at the coastline a matter of yards from the restaurant, with dishes such as coral grouper and cauliflower and black crab with local coffee exemplifying Ophorst's determination to make the most out of what's in his backyard.
JAMPA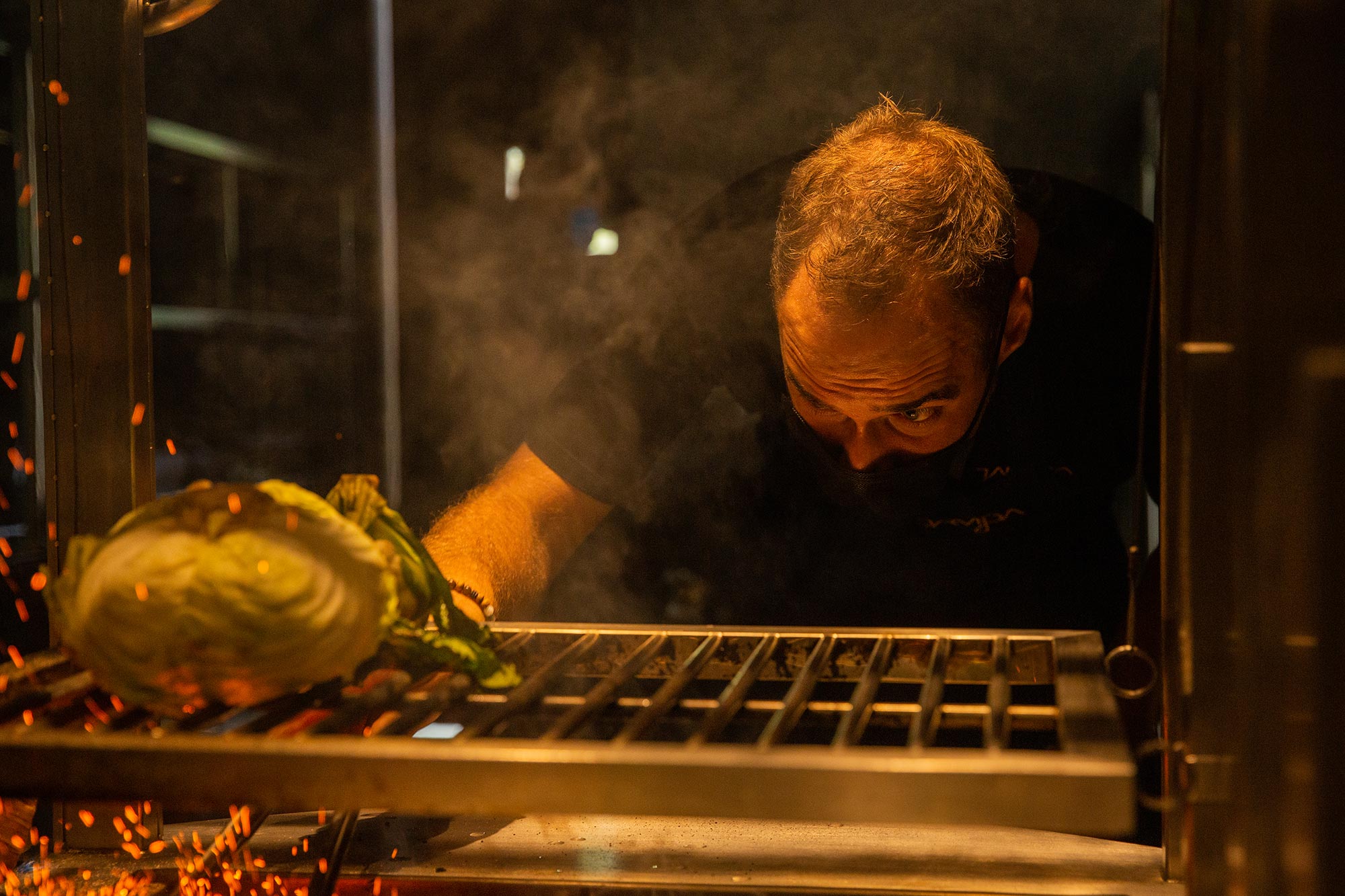 Over at Tri Vananda — a far-reaching integrated health concept taking shape over 96 hectares amidst verdant forests in northern Phuket — Jampa innovates by using live fire to transform local ingredients.
Much of the produce, just like at PRU, is sourced from the Pru Jampa organic farm, which is located close to the restaurant at Tri Vananda. The ingredients are transformed by Dutch chef Rick Dingen into healthy and balanced, yet resolutely elevated, culinary creations.
"My aim is to showcase locally sourced, seasonal ingredients in the best way possible," says Dingen, whose hyper-local, plant focused, zero-waste cuisine earned Jampa a Michelin Green Star at the 2023 Thailand Michelin revelation.
Dingen is known for his commitment to zero-waste and his aim is to make Jampa the first venue in Phuket to achieve a zero-waste to landfill ratio.
"We want to exert the absolute minimal impact upon earth and our aim is to break down our kitchen waste to ensure nothing goes to landfill," he said.
L'AROME BY THE SEA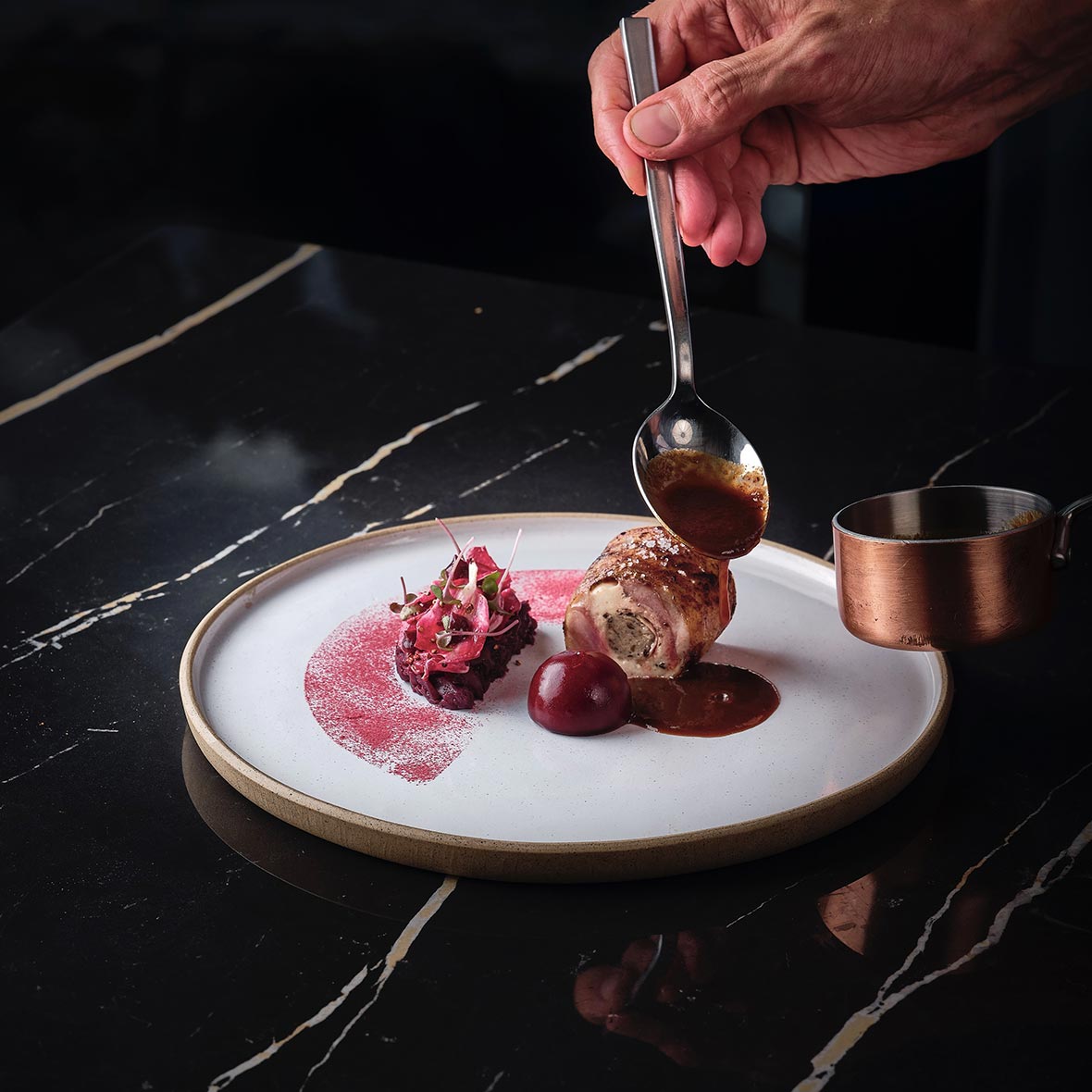 Perched invitingly by the ocean on the outskirts of Patong, the venue majors in classic French cuisine at its most creative and refined.
Chef Yannick Hollenstein was part of the Swiss culinary national team that won the Expogast Culinary World Cup in 2014.
And he's playing a blinder at L'Arome by the Sea by harnessing his Alpine heritage, a flair for the avant-garde and pin-sharp attention to detail across a la carte options and a splendid tasting menu.
Hollenstein aims high and, for the most part, succeeds. Standout items on his "Menu Prestige" include pan-seared Hokkaido scallop served with petit pois and enlivened by a citrus and chorizo dressing.
Another masterly combination is poached tail of Phuket lobster accompanied by head meat cannelloni, bisque, lobster shell oil with butternut squash, passionfruit and arabica coffee. As is busyu wagyu striploin A5 with French white asparagus, morels, and sauce bordelaise. A souffle made with Chiang Mai chocolate and infused with a healthy glug of Chalong Bay rum, meanwhile, makes the perfect finale.
RAYA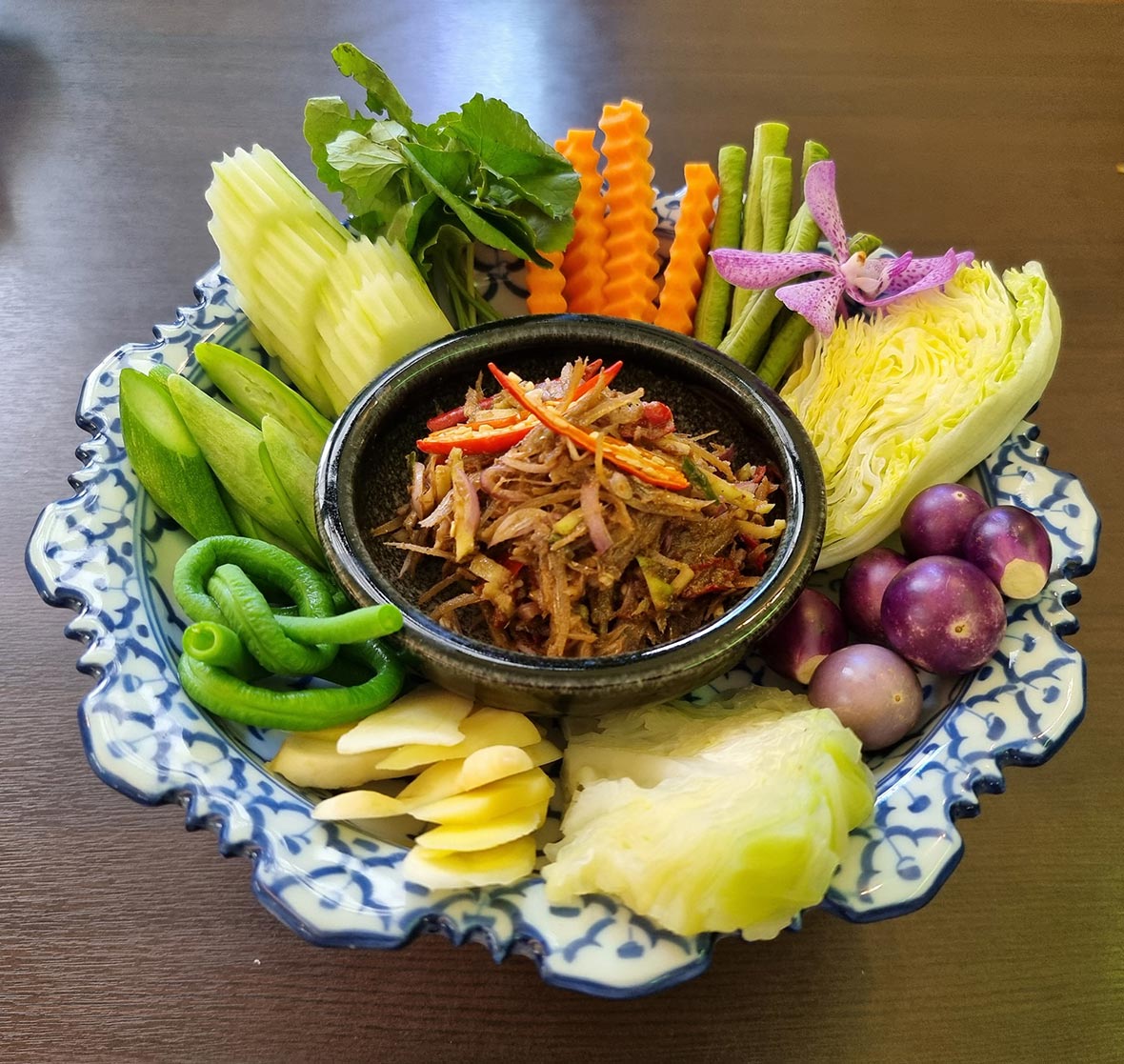 No restaurant on Phuket pays homage to the island's rich culinary history more than Raya. A long-standing fixture in Phuket Town, the venue is beloved of everyone from families headed up by wizened old aunties and uncles to aspiring Thai influencers and A-list glitterati from around Asia.
The setting certainly has something to do with the restaurant's enduring popularity. Housed in a restored 130-year Sino-Thai mansion, the rickety venue exudes ramshackle charm. Vintage Asian art livens up the walls while the antiques dotted around the place and the display cabinets filled with dusty china add to the feeling of dining in a living museum.
This overall feeling of heritage lovingly preserved and passed down to a younger generation is conveyed – most importantly – in the Phuket-style Thai dishes on the menu. Pretty much everything is good, but diners seeking an authentic flavour of the island should not miss stone-cold classics like moo hong (slow braised pork belly with pepper and garlic) and gaeng poo (crab coconut curry served with rice vermicelli).