It was built for war, became haunted by vengeful ghosts, is protected by "magic" ceramic tiles, and boasts a bizarre military maze to confuse invaders. Myth, superstition, bloodshed, and glory reverberate through the 83 buildings of the biggest and most revered castle in Japan. Today a tourist attraction outside Kobe, this hilltop fortress has a dark, strange story.
For 400 years, the imposing white facade of Himeji Castle has been an icon of Japan. It is described by UNESCO as the "finest surviving example of early-17th century Japanese castle architecture". To preserve it for future generations it recently underwent a five-year, $23 million restoration project. After decades of weathering and discolouration, its walls are once more a brilliant white, which was the colour that earned the complex its alternative moniker of "White Heron Castle", after the graceful water bird.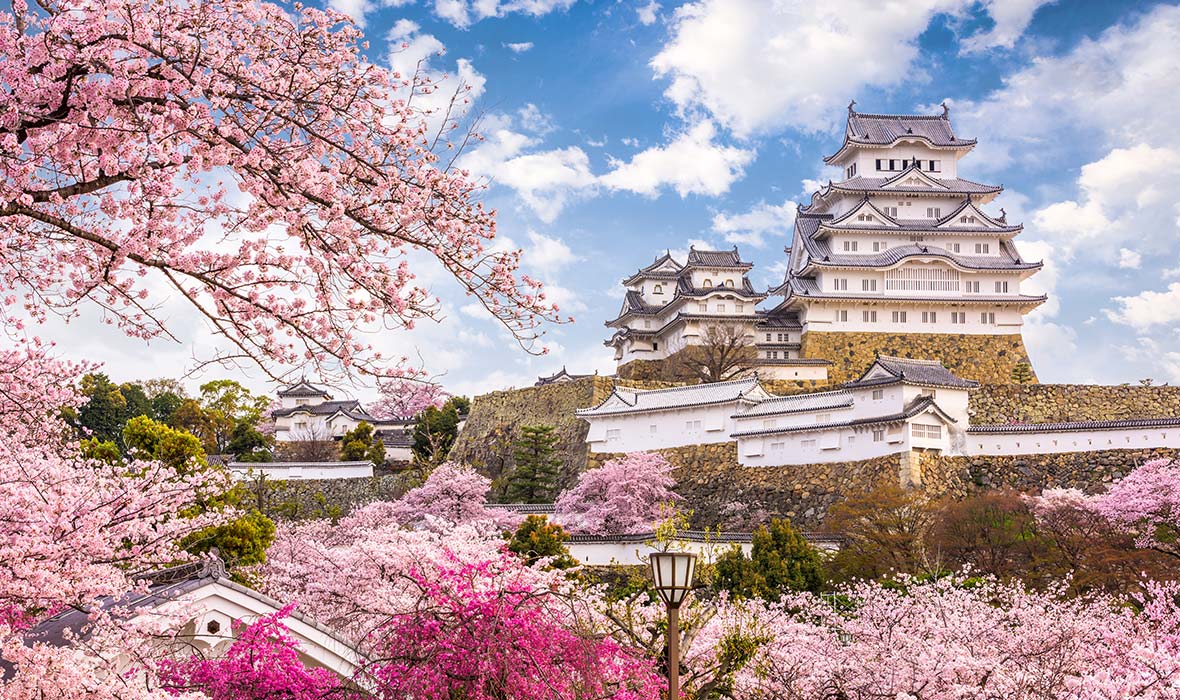 The restoration focused on maintenance of the facade and the roof tiles of the five-storey main tower, which is the focal point of the 107-hectare hilltop complex. To maintain the authenticity of the Edo Period castle, its traditional Kawara ceramic tiles were either repaired or replaced with identical versions made by local artisans.
The Japanese believe the castle is protected by these tiles. Aside from the obvious way in which they repel the elements, these tiles have mystical powers in Japanese folklore. Himeji's Kawara tiles are decorated by Onigawaras, a type of ornamental tile shaped like an ogre which sits at the end of the ridges on some of its roofs. These menacing-looking creatures are said to repel evil spirits and protect the castle and its occupants from harm.
Yet these ogres have not managed to scare away the ghost who stalks the halls of the castle. Her name is Okiku. The myth of Okiku is that she was accused of a crime she did not commit and was executed, with her body dumped into the castle's well. Ever since she has exacted revenge by haunting the complex, wandering its corridors and wailing about the injustice she received.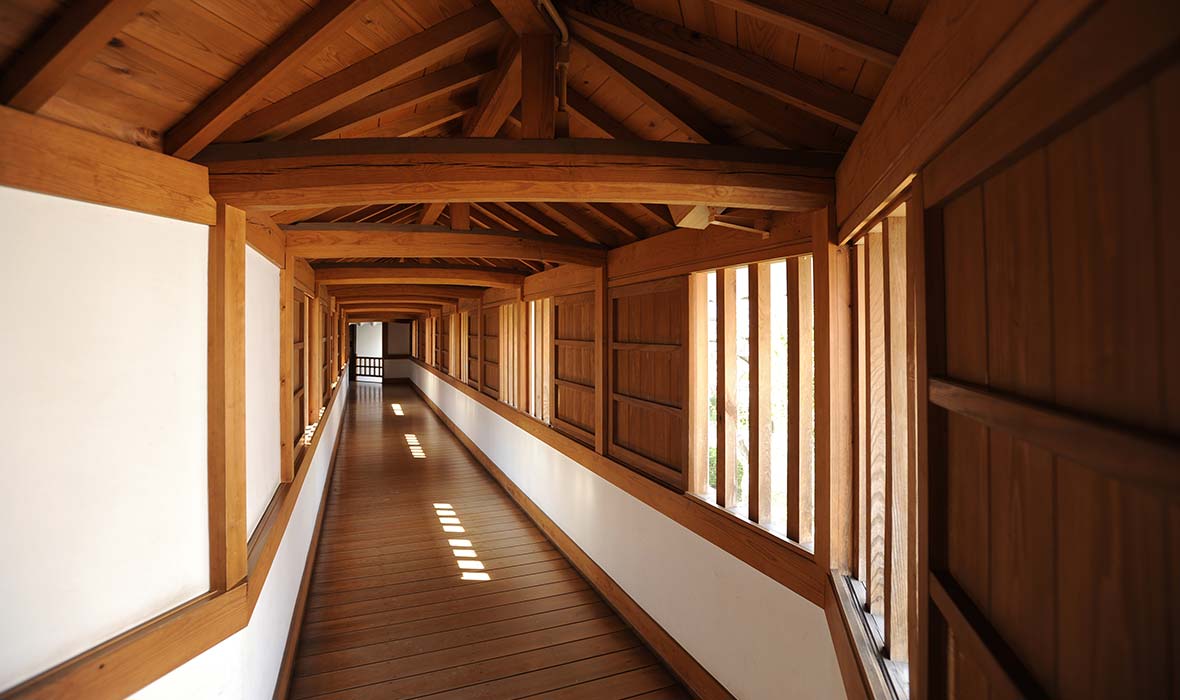 These are two of the legends associated with this enormous castle complex, which has a history stretching back to the 14th century. Himeji Castle began as a fort in 1333 but soon was turned into Himeyama Castle. In the late 16th century, the site was remodelled and expanded by Toyotomi Hideyoshi, a feudal lord and chief Imperial minister. Hideyoshi had ordered the construction of castles across Japan to promote its unification.
It soon passed into the hands of a feudal leader in Ikeda Terumasa who retained only some of its foundations in rebuilding it into the massive complex we see today. At Terumasa's instruction, the castle was designed for war. He had been gifted the site in recognition of his fighting efforts in numerous battles and immediately had it heavily fortified.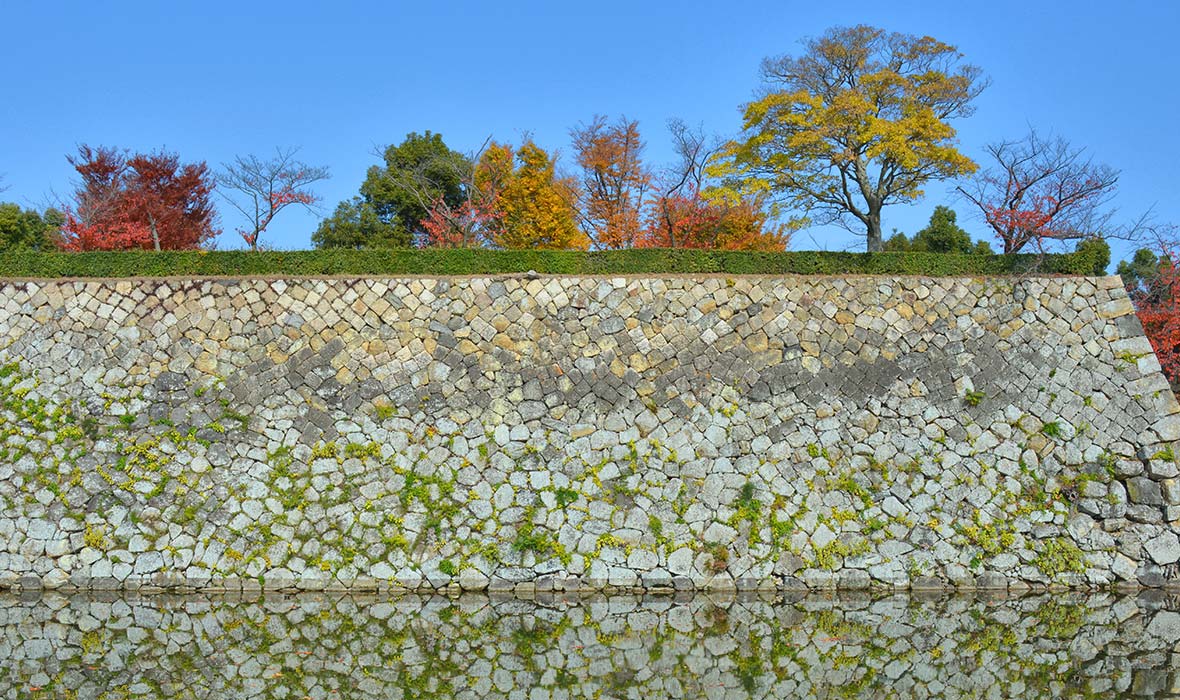 With a new, six-storey tower at its core, the castle was built with sophisticated defence systems. Ringed by moats, and protected by gates, baileys, ramparts, and turrets, its most innovative security mechanism was the maze-like path to the main tower. This ensured that invading forces would be herded in a spiral direction around the castle, encountering dead ends and being left vulnerable to assaults from above during their slow progression to the tower.
While the castle's clever design offered it generous protection, these defensive elements never were tested in combat. Over almost three centuries that it operated as the hub of a feudal domain, it was never assaulted. The castle, which sold at public action in 1871 when feudal society was abolished, remarkably suffered only minor damage during extensive bombings of Himeji at the end of World War II in 1945.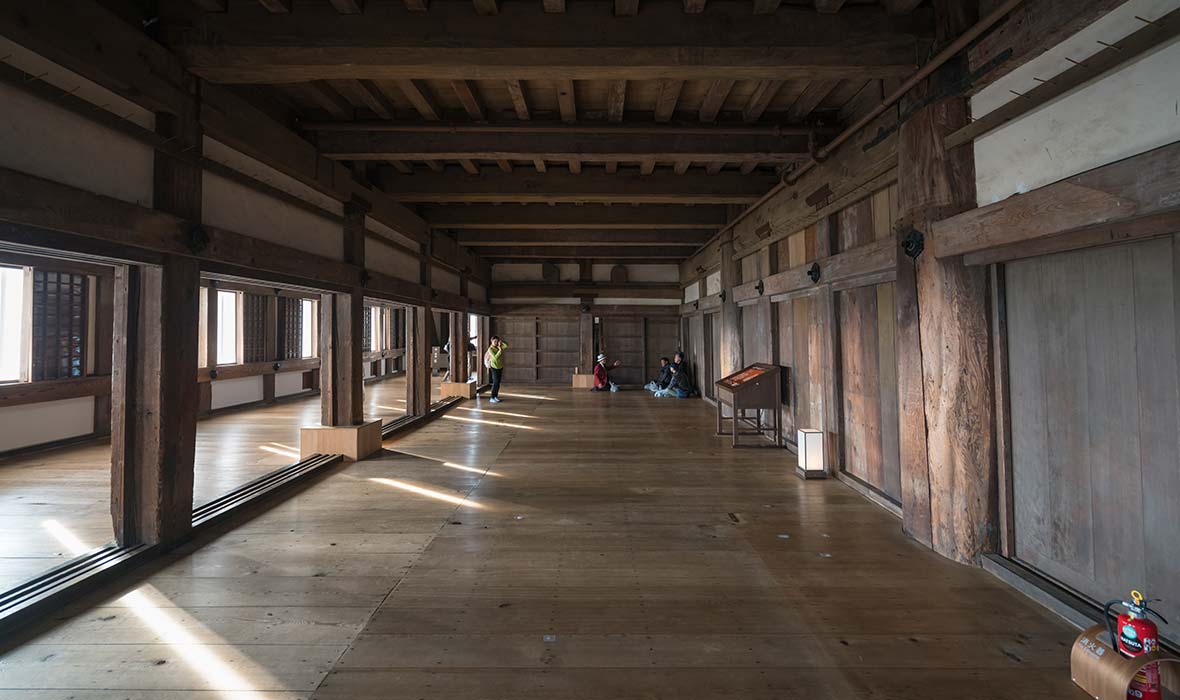 After the War, some of the castle's outer military facilities were replaced by public buildings. Otherwise, the castle remains true to its 17th century form. Its resilience and good fortune have left it as the largest of the few intact ancient Japanese castles. Most of the country's major castles, from Osaka Castle to Kyoto's Fushimi Castle, were destroyed or badly damaged and now stand as mere replicas.
Himeji Castle's authenticity helped it become Japan's first UNESCO World Heritage site in 1993. It also has made it a major tourist drawcard. Many visitors are attracted here for the beauty of its grounds during both Cherry Blossom season in April and the colourful Autumnal bloom in October and November.
Nowhere is Himeji's natural splendour better showcased than in Kokoen, the classical Japanese garden opened in 1992 in the south-western corner of the castle complex. It is made up of nine separate gardens constructed in styles from the Edo Period, in keeping with the authenticity of the complex. Kokoen boasts dozens of Cherry Blossoms, although it is most spectacular in the autumn, when its trees are painted with a warm range of colours spanning from gold through amber to bright pinks and deep reds.
As captivating as the garden is, it cannot compete with the stunning manmade structure which looms above it. Four centuries on, in a country renowned for its hyper-modern cities, grand old Himeji Castle continues to enchant. With its ogres, ghosts, magic tiles and military mazes, how could it not?