Example Itinerary
Japan with Kids
Want to take the family to Japan? Then our Japan with Kids itinerary is for you! Eight days of child-friendly luxury travel taking in Tokyo, Hakone, Kyoto, Nara and Osaka, packed with fun activities. With high-speed trains, deer-filled forests, and a relaxing soak in a natural hot spring - there's something for everyone in the family. Sample unique local cuisine and even learn to make select Japanese delicacies that will wow your friends at home. Your kids can even learn to wrestle sumo style. Explore and catch a unique glimpse into Japanese culture and life during the day and enjoy the sweet life in your luxury hotels at night.
This itinerary is an example. It's designed to inspire you and provide you with thoughtfully curated ideas. You can choose to do this exact itinerary or completely personalize it. All trips are 100% bespoke.
Highlights
• Harajuku: Discover Tokyo's colorful Harajuku district, filled with cute boutiques and themed cafes.
• Nara Deer Park: Take the bullet train to Nara and feed tame sika deer from your hand.
• Cooking: Learn how to make takoyaki (octopus dumplings), a popular Osakan street food.
Day-by-Day
Day 1
Tokyo
Arrive in Tokyo and soak in the towering skyscrapers and bustling city life as you check into your hotel. There are several luxury hotels situated in mid-town, the perfect location for lounging and relaxing after making the trip into Tokyo with your family. The 5-star hotels cater to both families and adults - with restaurants with kid-friendly options and private dining rooms, world-class spas for a break for parents, and babysitting services, if needed.
Day 2
Tokyo
Today promises to be an exciting and fun day for the whole family. Start the day by visiting the Toyosu Fish Market - the largest fish market in the entire world, followed by a stroll around the produce section of Tsukiji market where you can try Japan's famous pristine fruits, curious rolled egg omelettes, and other delightful morning treats. Next, check out the Pokemon Center and see where all the craze began. Enjoy a spot of culture at the Miraikan (National Museum of Emerging Science and Innovation). Finish your day by learning the traditional Japanese craft of origami at the Origami Museum. Maybe you'll even make it to 1,000 paper cranes and earn a wish!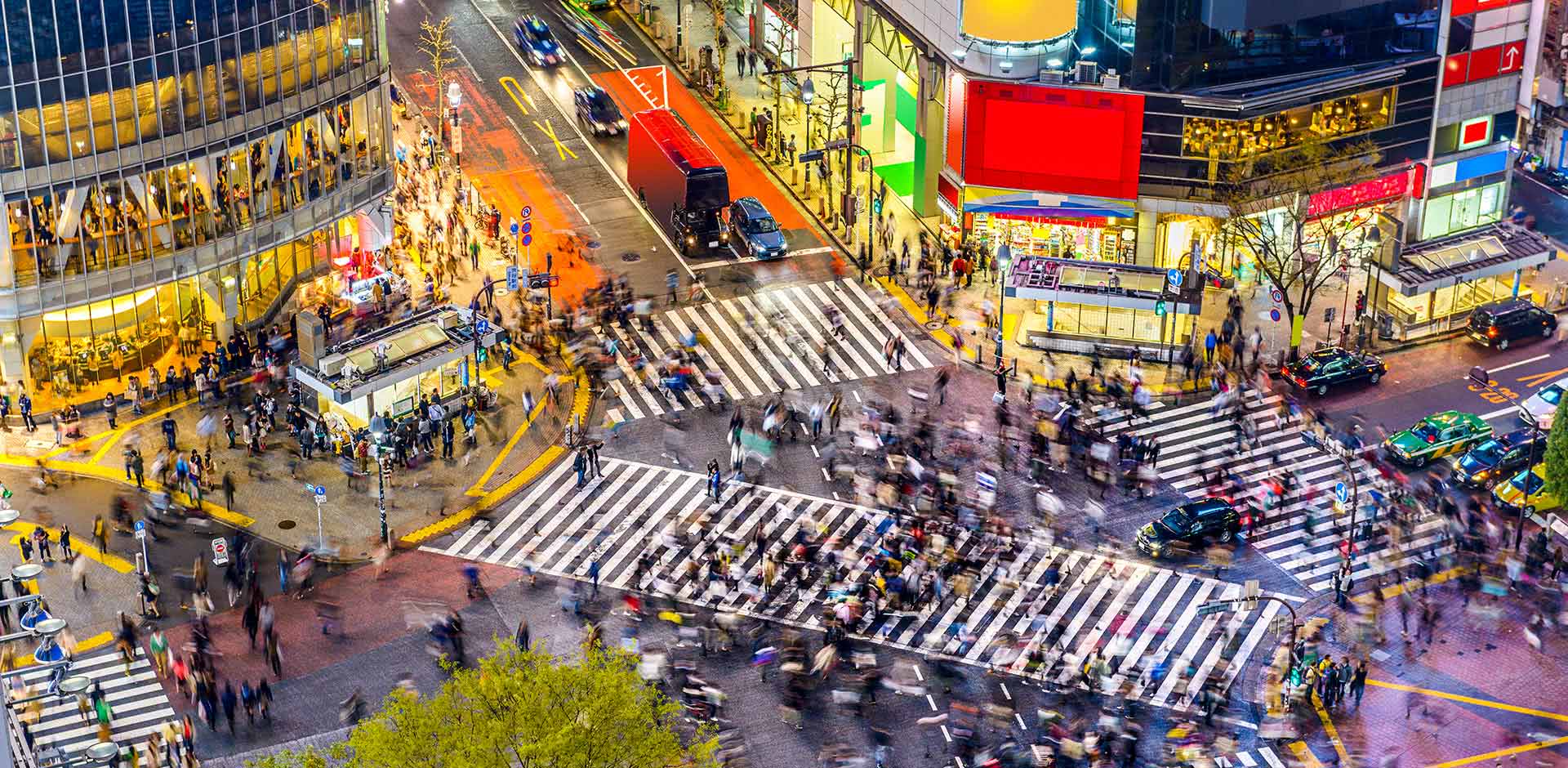 Day 3
Tokyo
Discover the Meiji Jingu Shrine, where the spirits of Emperor Meiji and his wife Empress Shoken are believed to rest. Next, explore the wildly colorful Harajuku neighborhood, a district in Shibuya Ward. This is where the doll-esque style and daring fashion originates and can be seen on the locals walking the streets. Take a Wadaiko drumming lesson and have fun making traditional Japanese music with the kids. End the day with a visit to Akihabara, or "Field of Autumn Leaves." It's known as an "electric" town for being a major shopping area for electronics and anime.
Day 4
Hakone
Leave Tokyo and travel to Hakone where you will have the once-in-a-lifetime experience of riding the Owakudani Ropeway and gazing over Mount Fuji. Play at Japan's first open air museum, the Hakone Open Air Museum that opened in 1969. Take a cruise around the placid Ashi Lake for more scenic views of the tranquil landscape and Mount Fuji, followed by a relaxing walk along the ancient Edo-era Tokaido trail in the forest.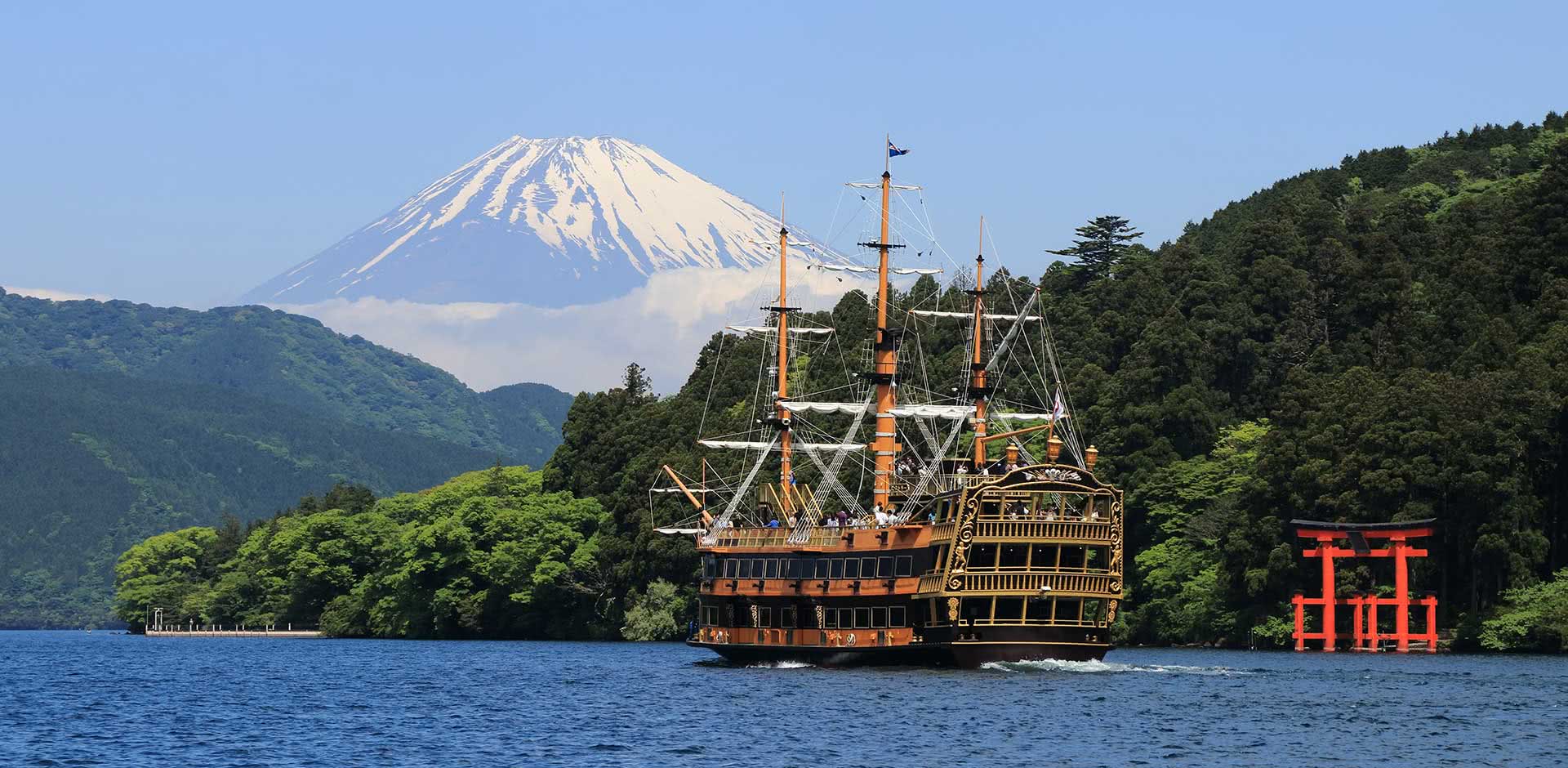 Day 5
Kyoto
Travel at high speed on the shinkansen bullet train to Kyoto. Racing full-speed ahead at 200 mph on one of the fastest trains in the world. The historic city is host to a large amount of UNESCO-designated temples, the most popular of which are Kiyomizudera, Byodoin, Shinto-significant Tenryuji, Gold and Silver pavilions, Ryoanji rock garden, and Edo-period samurai headquarters Nijo Castle. Sample mochi, a popular dessert made of rice from a confectionary on the side-streets. You will experience a traditional tea ceremony first hand and try a special treat, wagashi, which is a sweet served to complement the bitter tea.
Day 6
Kyoto
Sit back and soak in the natural scenery on your Hogu-Gawa Kudari river cruise. The riverbank is covered with beautiful Sakura trees. Immerse yourself in nature as you take a walk down a bamboo path in Kyoto's bamboo forest. The bamboo trees are so tall and thick, it's impossible to see past them. Enjoy a cultural experience as you visit the local temple and practice Zen meditation. You may just discover a whole new way to relax!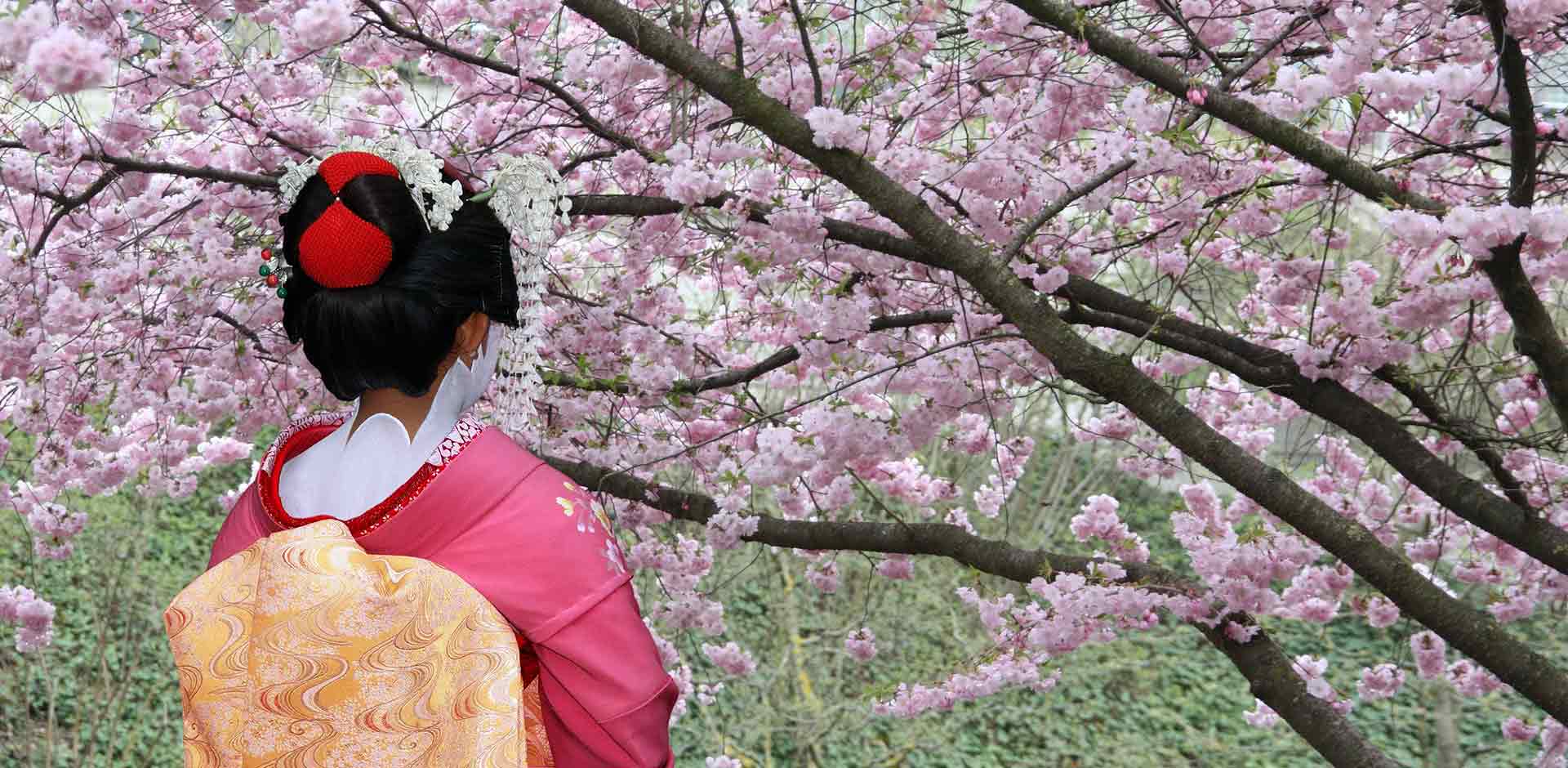 Day 7
Osaka
Today, travel to Osaka, a metropolitan and economic center in Japan. On the way, stop by the ancient capital city of Nara, another UNESCO-designated city. Tour Todaiji Temple, one of Japan's most famous temples constructed in the 700's. The Todaiji Temple is the largest wooden structure in the world. Here lives the largest bronze statue of Buddha in existence. The Buddha has been recast due to earthquake damage several times and maintains a brand new shine. The Nara Deer Park is the next stop, and it's full of hundreds of freely roaming deer. These friendly deer are considered to be messengers of God for the Shinto people. Make your way to Osaka to sample takoyaki (octopus dumplings) at a cooking class. This popular Japanese snack is made from octopus and flour. Spend the rest of the day at the Kaiyukan Aquarium, one of the largest public aquariums in the world. See incredibly diverse and colorful marine life from all over the planet.
Day 8
Departure
Time to fly home! We hope you enjoyed an incredible cultural and relaxing experience. Today, you'll check in for your international departure flight either home or to your next destination.
TERMS AND CONDITIONS
Price is based on double or twin hotel room occupancy and includes accommodation, transfers, car/driver, English-speaking guide, activities and entrance fees, breakfasts and some casual lunches while touring. Flights and optional special activities will be quoted separately. Most personal expenses, including dinners, alcoholic beverages, spa treatments and gratuities can be paid on the spot while traveling. Prices may vary depending on season, choice of accommodation and other factors.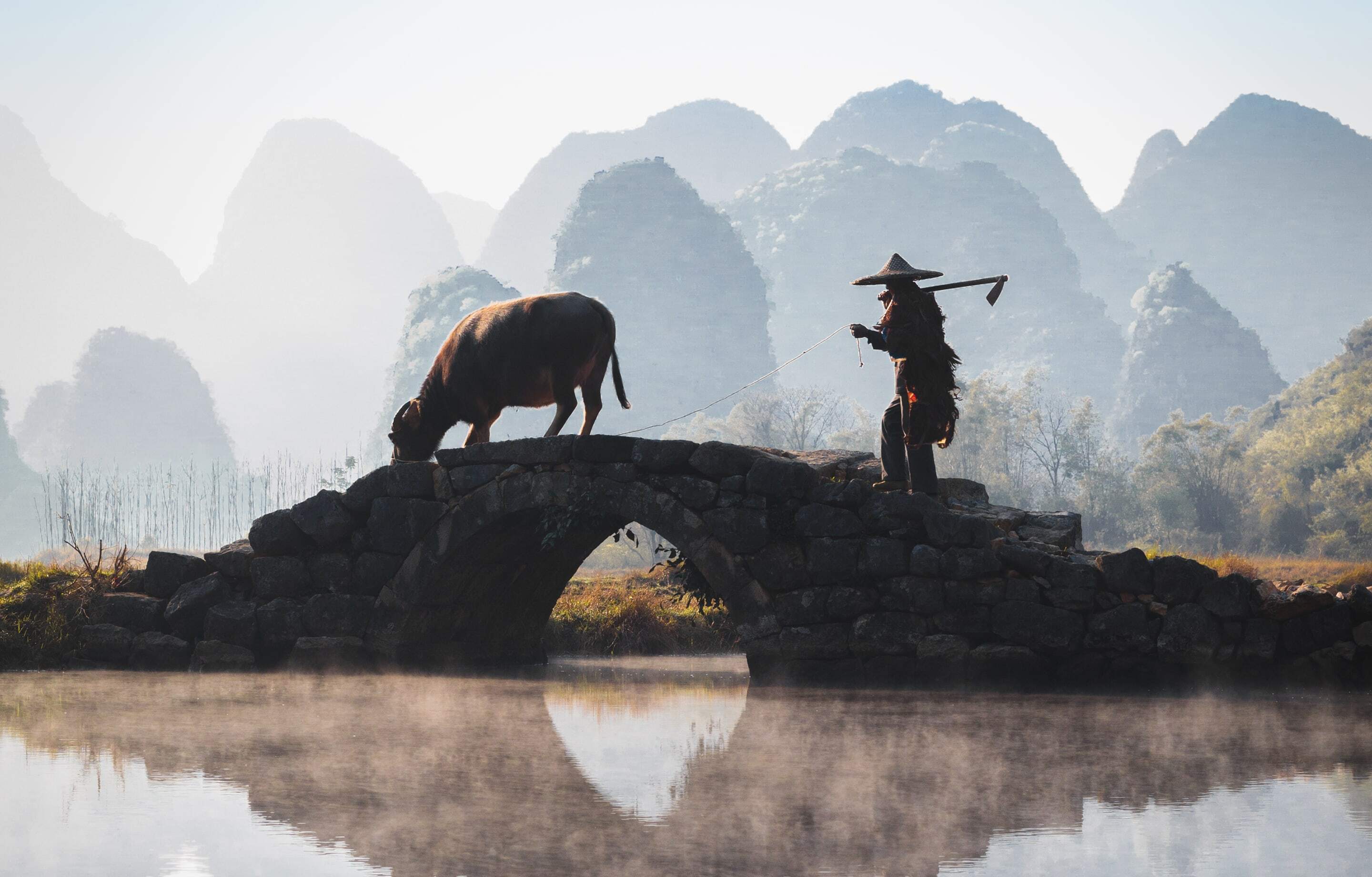 Why Remote Lands?
Exclusively Asia
With Remote Lands you'll travel with people who have made Asia the solitary focus of their own lifelong adventure. As our guest, you'll discover Asia on a journey that is completely, authentically your own, adapted from our own remarkable experiences and adventures over the years.
With Remote Lands you'll travel with people who have made Asia the solitary focus of their own lifelong adventure. As our guest, in the continent that our north American founders Catherine and Jay have adored and explored for decades, you'll discover Asia on a journey that is completely, authentically your own, adapted from our own remarkable experiences and adventures over the years.
Travelogues
An Asia-focused magazine brought to you by Remote Lands – a platform for adventure, luxury, and authenticity from experts and explorers around the continent.
What Others Say
Here is a small selection of the kind words our guests have said about us, as well as features by journalists and travel writers.
From the moment I happened upon the REMOTE LANDS website over a year ago, browsed the options, I knew that this would be well worth it. The entire staff is nothing less than professional with service that made us feel like royals.
This was truly the trip of a lifetime. Magical destinations, the most luxurious hotels in the world, and the most wonderful travel companions we could've wished for. We were treated like family everywhere we went and we have 14 new best friends.
We have used some of the top rated travel specialists all over the world and, without question, Catherine Heald and Remote Lands are at the very top of the list!