Example Itinerary
Authentic Japanese Culture on the Islands of Kyushu and Shikoku
Kyushu and Shikoku are two of Japan's most fascinating islands, primarily because they contain rarely seen charms, hidden away from the guidebooks and must sees of other travelers. For anyone looking to get off the well-trodden tourist trail, this is the perfect adventure to experience unique landscapes, architectural wonders and towns rich in culture and history, all with the help of a local guide. You can even try your hand at Japanese cuisine and make your own noodles for lunch, before washing them down with a traditional cup of sake.
This itinerary is an example. It's designed to inspire you and provide you with thoughtfully curated ideas. You can choose to do this exact itinerary or completely personalize it. All trips are 100% bespoke.
Highlights
• Great Outdoors: Hike to the 88-meter Oko Waterfall, the largest waterfall in Yakushima, known for its two-stream cascades and emerald-colored pool at the base.
• Ancient Temples: Visit the thousand-year-old Hashikura Temple and the oldest shrine in Japan, Izanagi Shrine.
• Cooking: Make your own udon noodles at a revered school at the foot of Kotohira-gu Shrine.
Day-by-Day
Day 1
Ibusuki
After arriving in Kagoshima, settle into Ibusuki Hakusuikan hotel and start exploring this historic city: stroll through Senganen Garden and Kagoshima Flower Park before heading to Cape Nagasakibana, where you will be rewarded with stunning views of Mt. Kaimondake, the city's answer to Mt Fuji. Upon returning to your hotel, you will have the option of experiencing an onsen (Japanese hot spring), while gazing out over the sea.
Day 2
Ibusuki
On your second day in Ibusuki, enjoy a walk along the beach or through one of the many parks in the area. Later, visit Satsuma Denshokan Museum, which focuses on the history of the region since the Meiji restoration, and the village of Chiran, a preserved samurai district, before settling in for dinner and a relaxing evening at your hotel.
Day 3
Yakushima Island
Today, you're off to Yakushima Island, Japan's first UNESCO Natural World Heritage Site. Awarded this accolade due to its abundance of rich flora, this island is home to the impressive Jomon Sugi, a sacred cryptomeria and a popular pilgrimage destination. Spend the day exploring the scenic trails and breathtaking views of several impressive mountains, rising up to 6,500 feet, and pay a visit to the local environmental and cultural village center, where you may learn about the area's history and ecology. Settle in for the evening and enjoy an overnight stay at Sankara Hotel and Spa.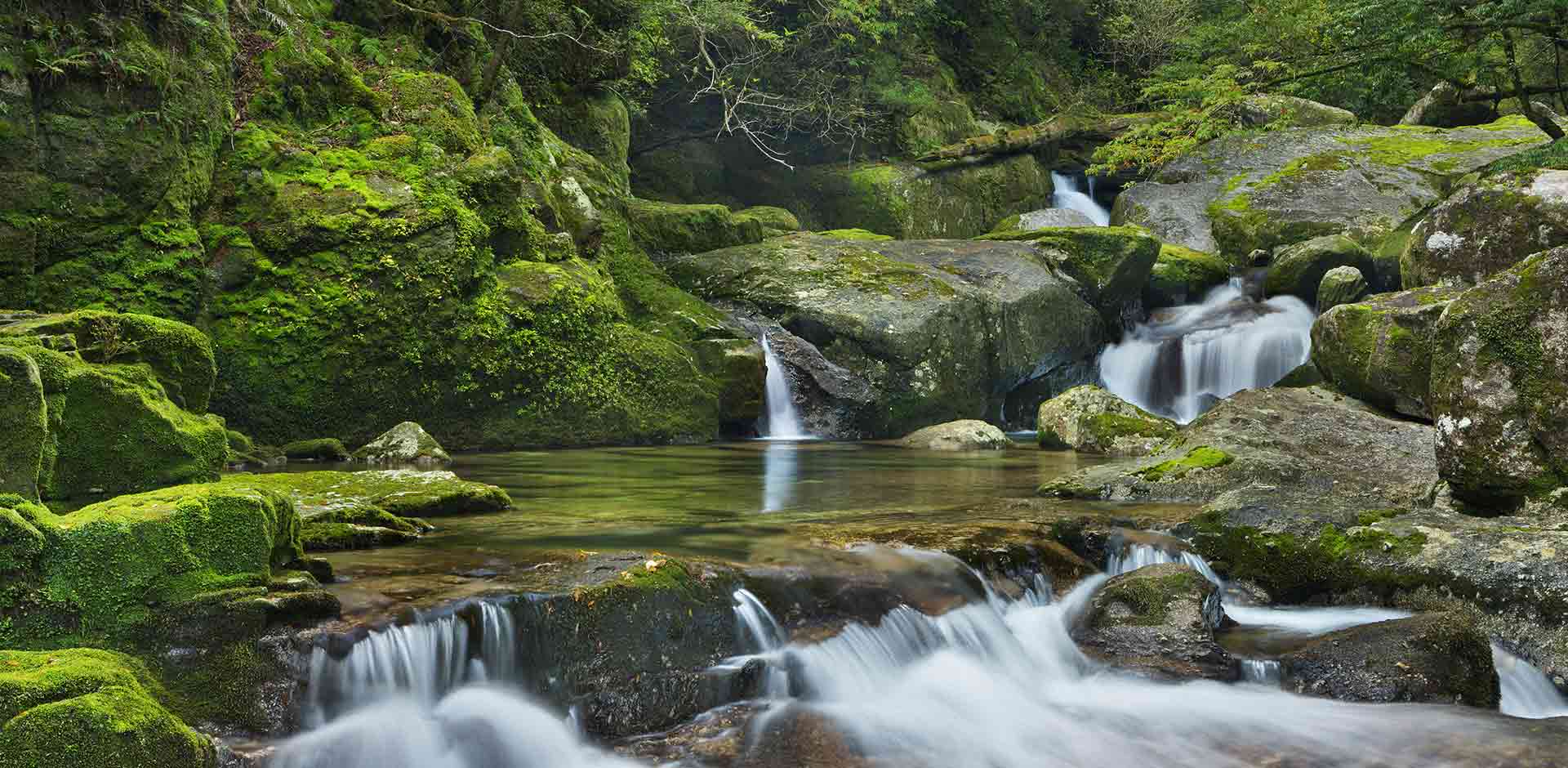 Day 4
Yakushima Island
After breakfast, set out on a hike to Oko Waterfall, the largest waterfall in Yakushima and the highest in southern Kyushu. Next, learn how to make chopsticks and keyrings out of the ancient cedars at Kashima-Kougei, the oldest crafts business on the island. Later, stroll through Shakunage No Mori Park to enjoy views of the river, mountains and laurel-leaved forests as well as visit small workshops around the island, where you can witness local craftsmen at work and some small galleries displaying their goods.
Day 5
Kirishima
After a short flight to Kagoshima, get ready to see the mountains of Kirishima, which offer some of the most fascinating volcanic landscapes and hiking opportunities in the country. Learn about these mountains, important in the creation mythology of Japan, and later relax in your room at the beautiful Wasurenosato Gajoen.
Day 6
Kirishima
This morning, pay a visit to Kirishima Open Air Museum, a vast outdoor museum that uses landscapes and forest space in its sculpture exhibitions. Afterward, enjoy a hike to Sengri-ga-taki Waterfall or opt to visit the Kirishima-jingu shrine, a large and beautiful shrine rich in history, deemed a cultural asset to the nation. Enjoy another overnight stay at Wasurenosato Gajoen.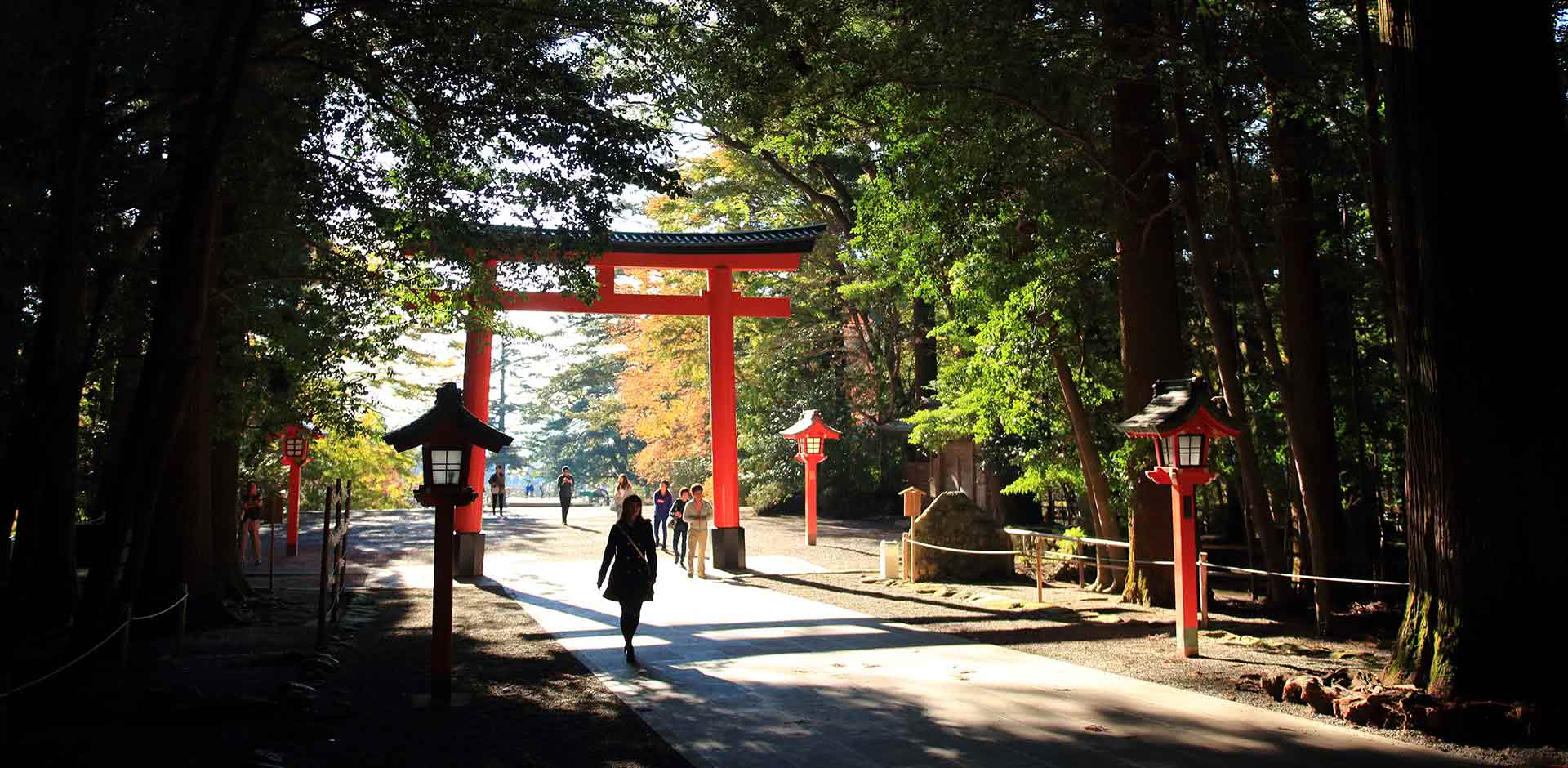 Day 7
Uwajima
Today, experience a scenic train and ferry ride from Kagoshima to Uwajima, where you can explore the great coastal scenery and tasty local seafood restaurants of the waterfront. Try some local delicacies, such as Taimeshi (rice and sea bream) and Jakoten (fish cakes). Depending on the season, you may also be able to witness a one-of-a-kind bullfighting event, as these take place here five times a year. Later, enjoy a relaxing evening at Kiya Ryokan, your home for the evening.
Day 8
Uwajima
Get ready for a day of cultural exploration! First up, visit Uwajima Castle, one of only 12 castles in Japan that has survived intact since the Edo period, and Doi Pearl Farm, where you will witness the entire line of pearl production and culturing. Later, explore two shrines: Warei, which is used by fishermen to pray for a good catch and safe voyage, and Taga, an ancient Shinto fertility shrine full of phalluses.
Day 9
Muroto
Today, you'll travel to the gorgeous Muroto Peninsula, full of lush sub-tropical plants, trees and hibiscus flowers - nature's carpet that covers the ground. Learn how the area was once submerged beneath the sea and now lies at a collision point of the Earth's crust, resulting in spectacular rock formations. Stay overnight in the Hoshino UTOCO Auberge & Spa.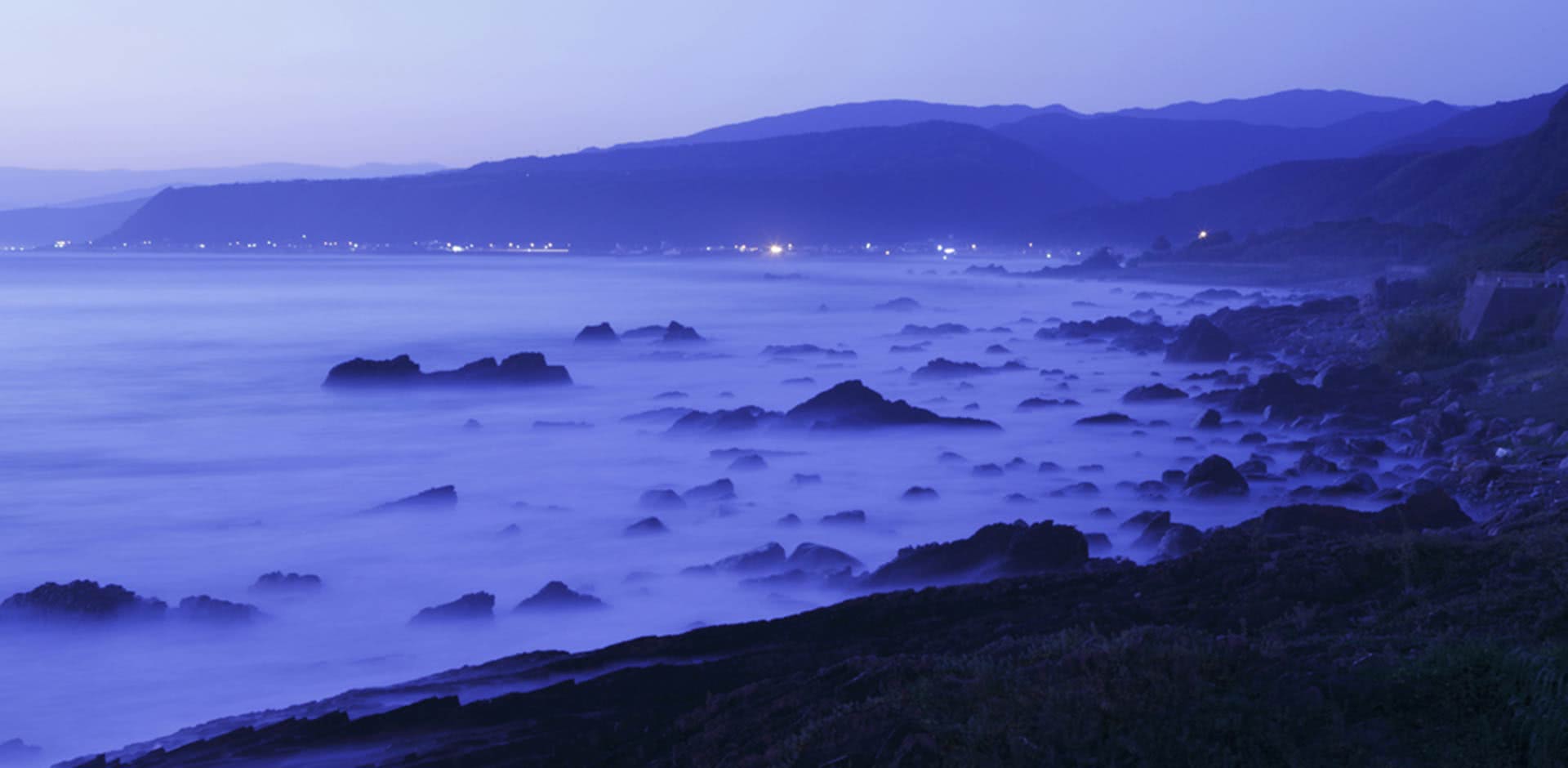 Day 10
Muroto
Enjoy a peaceful day in Muroto, taking a gentle walk along the 1.4-mile Ransho Promenade stretching out into the Pacific Ocean. Absorb the stunning cliffs and reefs around you and keep your eyes peeled for dolphins and sperm whales. Later, visit the Mikurodo Cave and Hotsumisakiji Temple before returning to your hotel for a relaxing evening.
Day 11
Iya Valley
Pack up early today and head out on the road. First stop is Miyoshi, where you can explore the streets of Udatsu with their charming old architecture. Next, step back in time with a visit to the Iya Valley region, a scenic area known for its dramatic mountain valleys, beautiful bridges and misty gorges. Enjoy an overnight stay at the Iya Onsen Hotel.
Day 12
Iya Valley
This morning, enjoy a fun ride up in the cable car to an open air hot spring bath. After soothing your muscles and relaxing in this scenic setting, visit the Buke Yashiki Samurai Residence, a preserved house and garden that once sheltered a middle-ranking samurai family, and Iya Kazurabashi, one of three surviving vine bridges that span the valley. You will also get to see Hashikura Temple, a thousand-year old temple situated along the 88 Temple Pilgrimage through Shikoku, Japan's most famous pilgrimage route. At the end of the day, treat yourself to a sake at one of Miyoshi's sake breweries before returning to your hotel.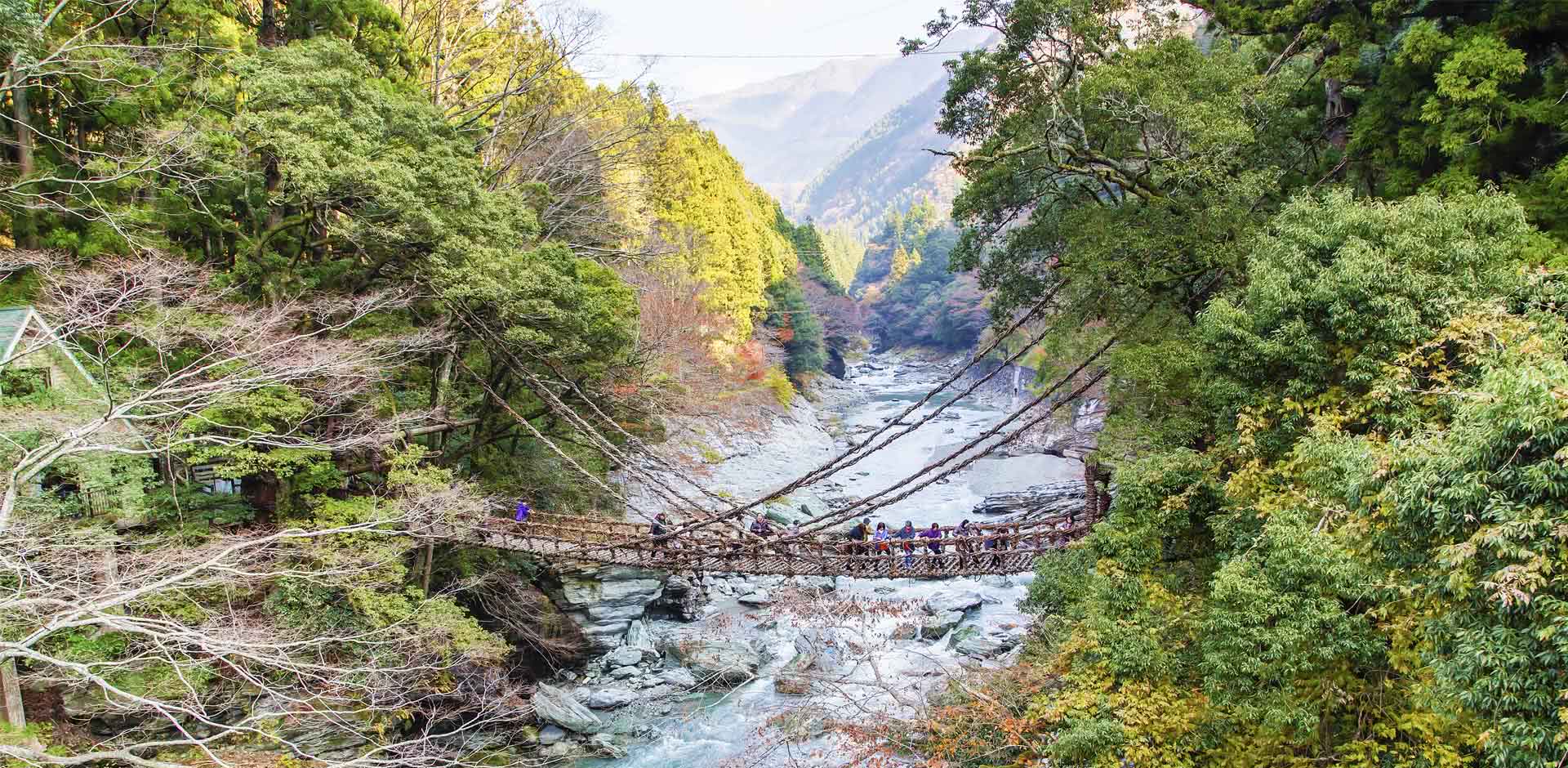 Day 13
Kotohira & Takamatsu
This morning, you're off to the historical town of Kotohira, where you will visit a 400-year old shrine and have a go at making your own noodles at Nakano Udon School, which you can eat for lunch. Spend the rest of the day exploring: sites of interest include Ritsurin Garden, Yashima Peninsular and Marugame Castle, all of which can be reached by car, before indulging in a traditional Thai massage. Stay overnight at the traditional Kotohira Kadan ryokan.
Day 14
Kotohira & Takamatsu
This morning, explore your fascinating surroundings, including Kotohira shrine and Setonaikai National Park, a beautiful park that encompasses 10 prefectures and 3,000 islands throughout the Seto Inland Sea. Weather permitting, enjoy a cruise down Naruto Strait before enjoying a beverage at the Miyako Bijn Japanese Sake Brewery. In the evening, you can enjoy a performance of Awaji Ningyo-Jouri, traditional Japanese puppet theatre, at Awaji Ningyoza.
Day 15
Awaji Island
Today, you're off to Awaji Island, an island rich in history: learn how it was supposedly the first ever island to be created and see all the various different relics of Japan's early history, such as Izanagi Shrine - Japan's oldest shrine - which was built on the site of the divine couple's dwelling. Enjoy a delightful stay at Villa Rakuen.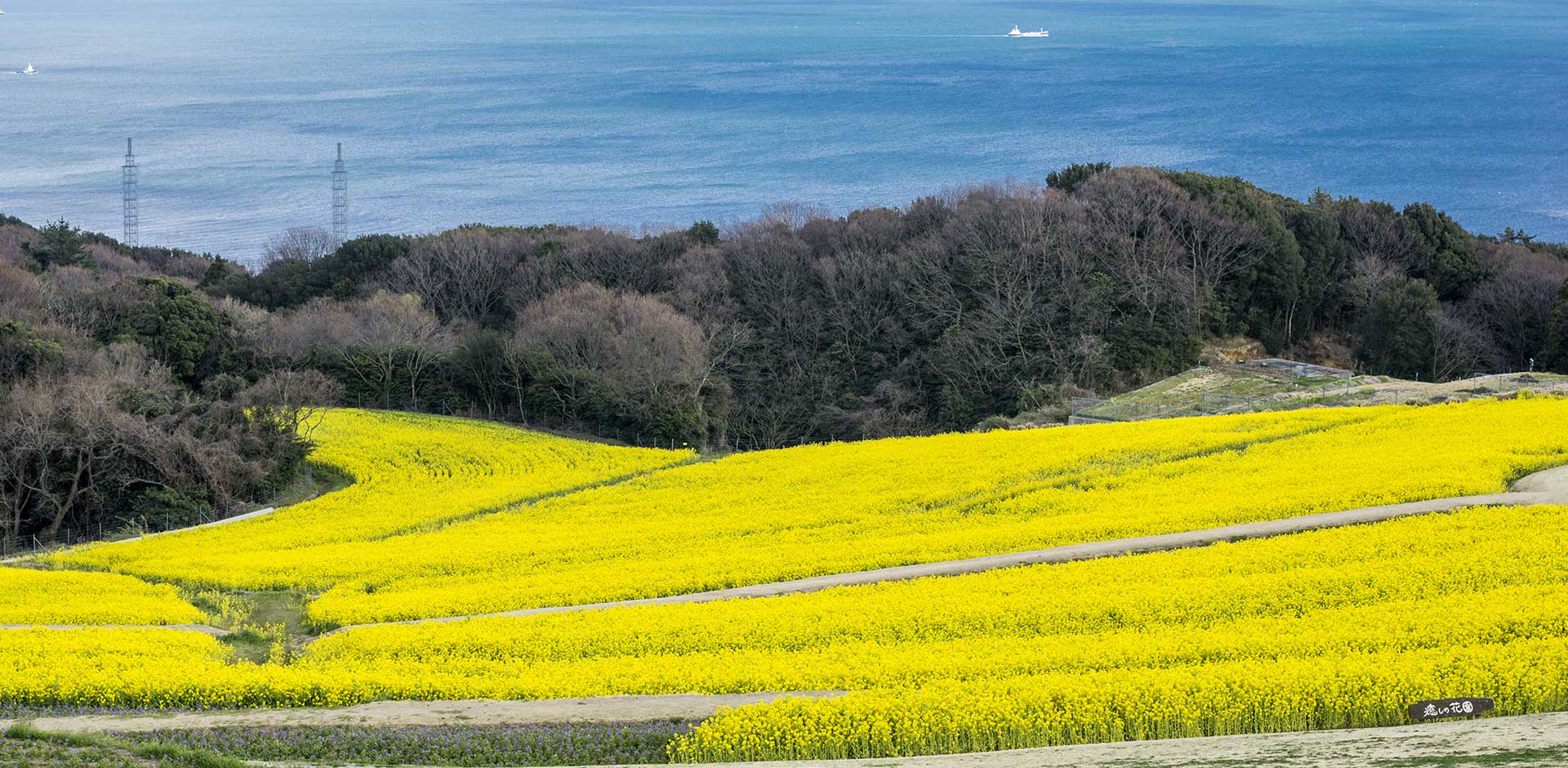 Day 16
Awaji Island
If you did not get a chance to visit Izanagi Shrine on your first day on the island, you will have another chance today. Accompany a local storyteller for a stroll around the grounds, before entering the worship hall and receiving a blessing from a Shinto priest, who will purify your body and soul in the traditional Shinto way. Relax and unwind with one more night in Villa Rakuen.
Day 17
Departure
On your final day, you will either drive from Awaji Island to Kobe or Osaka to catch connections home or onto your next exciting destination.
TERMS AND CONDITIONS
Price is based on double or twin hotel room occupancy and includes accommodation, transfers, car/driver, English-speaking guide, activities and entrance fees, breakfasts and some casual lunches while touring. Flights and optional special activities will be quoted separately. Most personal expenses, including dinners, alcoholic beverages, spa treatments and gratuities can be paid on the spot while traveling. Prices may vary depending on season, choice of accommodation and other factors.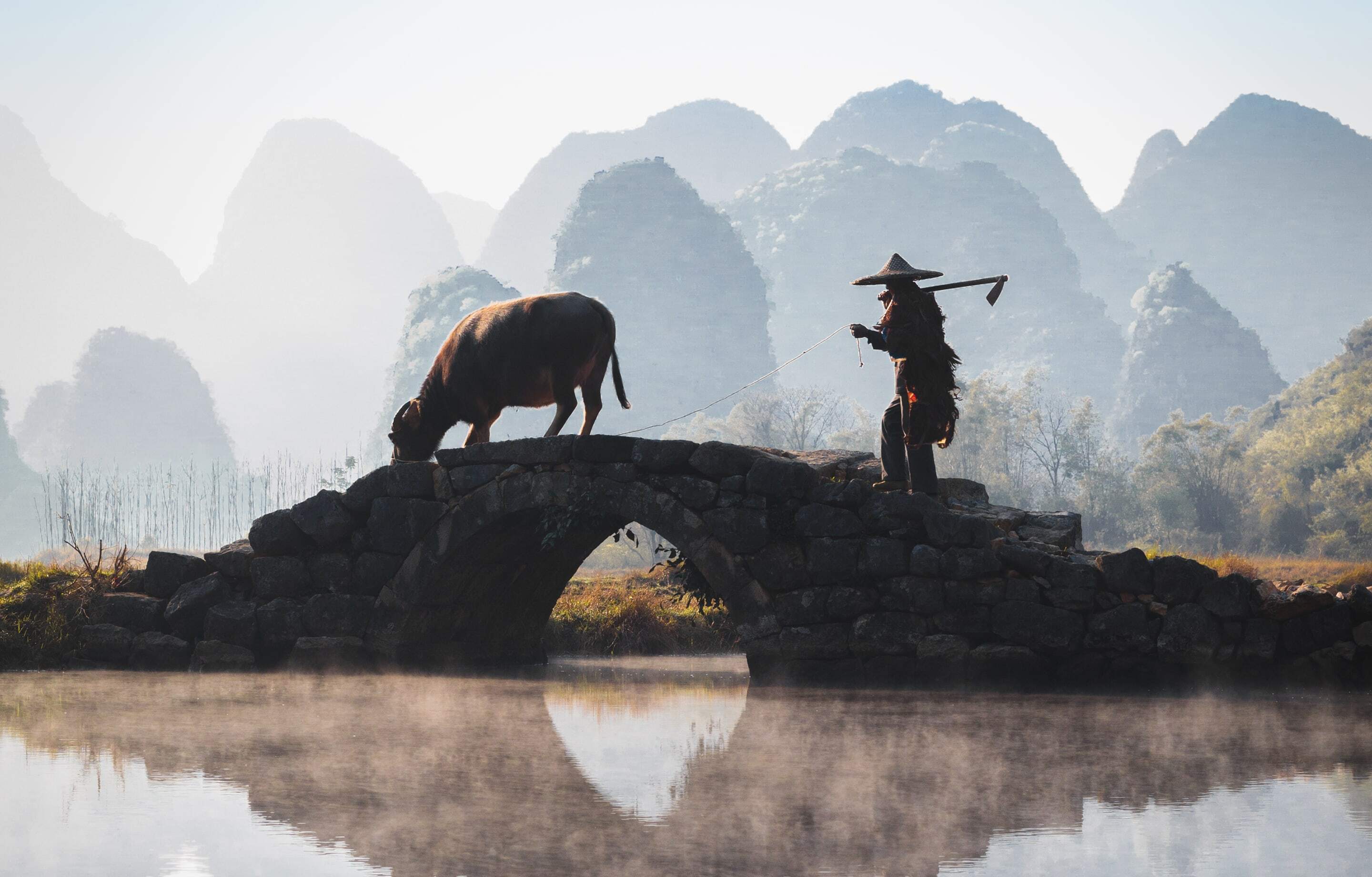 Why Remote Lands?
Exclusively Asia
With Remote Lands you'll travel with people who have made Asia the solitary focus of their own lifelong adventure. As our guest, you'll discover Asia on a journey that is completely, authentically your own, adapted from our own remarkable experiences and adventures over the years.
With Remote Lands you'll travel with people who have made Asia the solitary focus of their own lifelong adventure. As our guest, in the continent that our north American founders Catherine and Jay have adored and explored for decades, you'll discover Asia on a journey that is completely, authentically your own, adapted from our own remarkable experiences and adventures over the years.
Travelogues
An Asia-focused magazine brought to you by Remote Lands – a platform for adventure, luxury, and authenticity from experts and explorers around the continent.
What Others Say
Here is a small selection of the kind words our guests have said about us, as well as features by journalists and travel writers.
From the moment I happened upon the REMOTE LANDS website over a year ago, browsed the options, I knew that this would be well worth it. The entire staff is nothing less than professional with service that made us feel like royals.
This was truly the trip of a lifetime. Magical destinations, the most luxurious hotels in the world, and the most wonderful travel companions we could've wished for. We were treated like family everywhere we went and we have 14 new best friends.
We have used some of the top rated travel specialists all over the world and, without question, Catherine Heald and Remote Lands are at the very top of the list!