Example Itinerary
South India Cultural Highlights
Experience the cultural highlights of Southern India with this magical 14-day luxury itinerary, taking in the sights of Mumbai, Hampi, Bangalore, Mahabalipuram, Pondicherry, Karakkudi (Chettinad) and Madurai. Experience the rich culture of the south through visits to ancient ruins and a slew of UNESCO World Heritage Sites, food and market tours, and more.
This itinerary is an example. It's designed to inspire you and provide you with thoughtfully curated ideas. You can choose to do this exact itinerary or completely personalize it. All trips are 100% bespoke.
Highlights
City of Gardens: Bangalore, well-known as IT central, is also well-flushed with gardens which take up 40% of its landscape.
Mahabalipuram: This small ancient town on a narrow strip of land is home to UNESCO-designated temples and monuments built in the 7th and 8th centuries.
French-Tamil Culture: The charming city of Pondicherry was once the largest French colony in the country and its colonial history reflected in its mustard-colored villas, bakeries, chic boutiques, and fusion cuisine.
Day-by-Day
Day 1
Mumbai
Arrive in thrilling Mumbai, the flamboyant home to India's rich and famous and the renowned Bollywood scene, and transfer to your plush suite at the Taj Mahal Palace & Tower, where you're likely to spot celebrities and/or royalty alike, who often frequent the hotel.
Day 2
Mumbai
Today you're going to become well-acquainted with Mumbai. Your first stop: the Elephanta Caves, a network of sculpted caves located on the island of Elephanta in the Arabian Sea. Next, you'll be off on a market tour, where you can haggle for everything from fresh fruits, to scarves, to jewelry. Finally, you'll head to the Kala Ghoda Art District, home to a slew of art galleries, universities, museums, and more.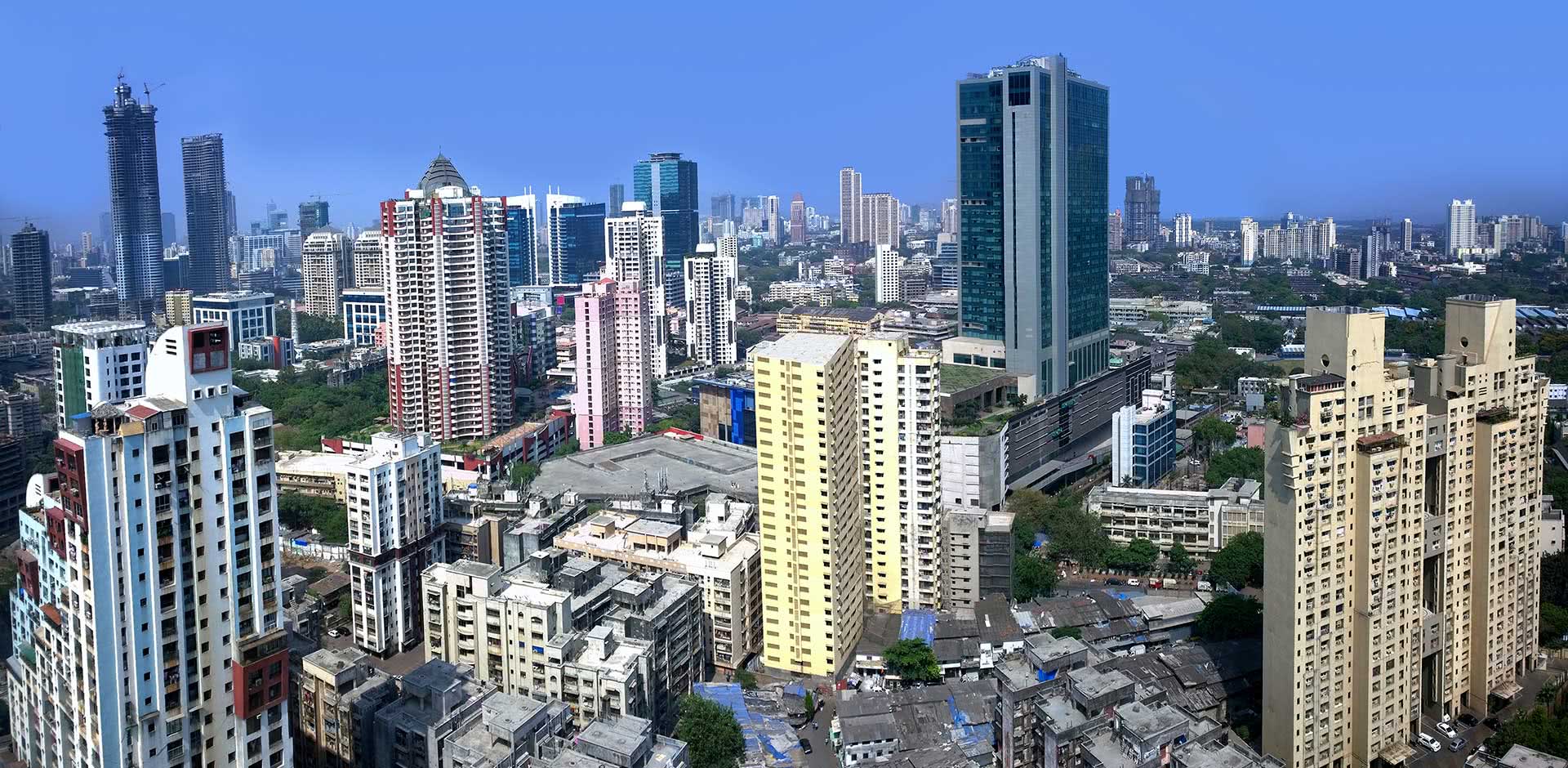 Day 3
Hampi
Head to Hampi today, home to the ruins of the ancient Vijayanagara Empire, now a UNESCO World Heritage Site. You'll fly to Hubli Airport, and then drive three hours to Hampi. Check in to your room at one of our two recommended luxury hotels, Hampi Boulder or The Hyatt Place, and get settled in.
Day 4
Hampi
Take a peek into India's past today with a tour of Hampi's temples, many of which are decorated in fascinating ancient motifs and elaborate frescoes. See the city from atop Matanga Hill, a special Hampi attraction known for its particularly magical sunrise and sunset views. Finally, if you happen to be visiting in November, take part in the Utsav Festival, Hampi's largest festival, featuring music, dance and puppet performances, as well as fireworks and more.
Day 5
Bangalore
Take off for Bangalore today, well-known as the country's information technology capital, and India's third-largest city. Transfer to your suite at the Taj West End, which holds the title of the city's first hotel, and become acquainted with your new surroundings.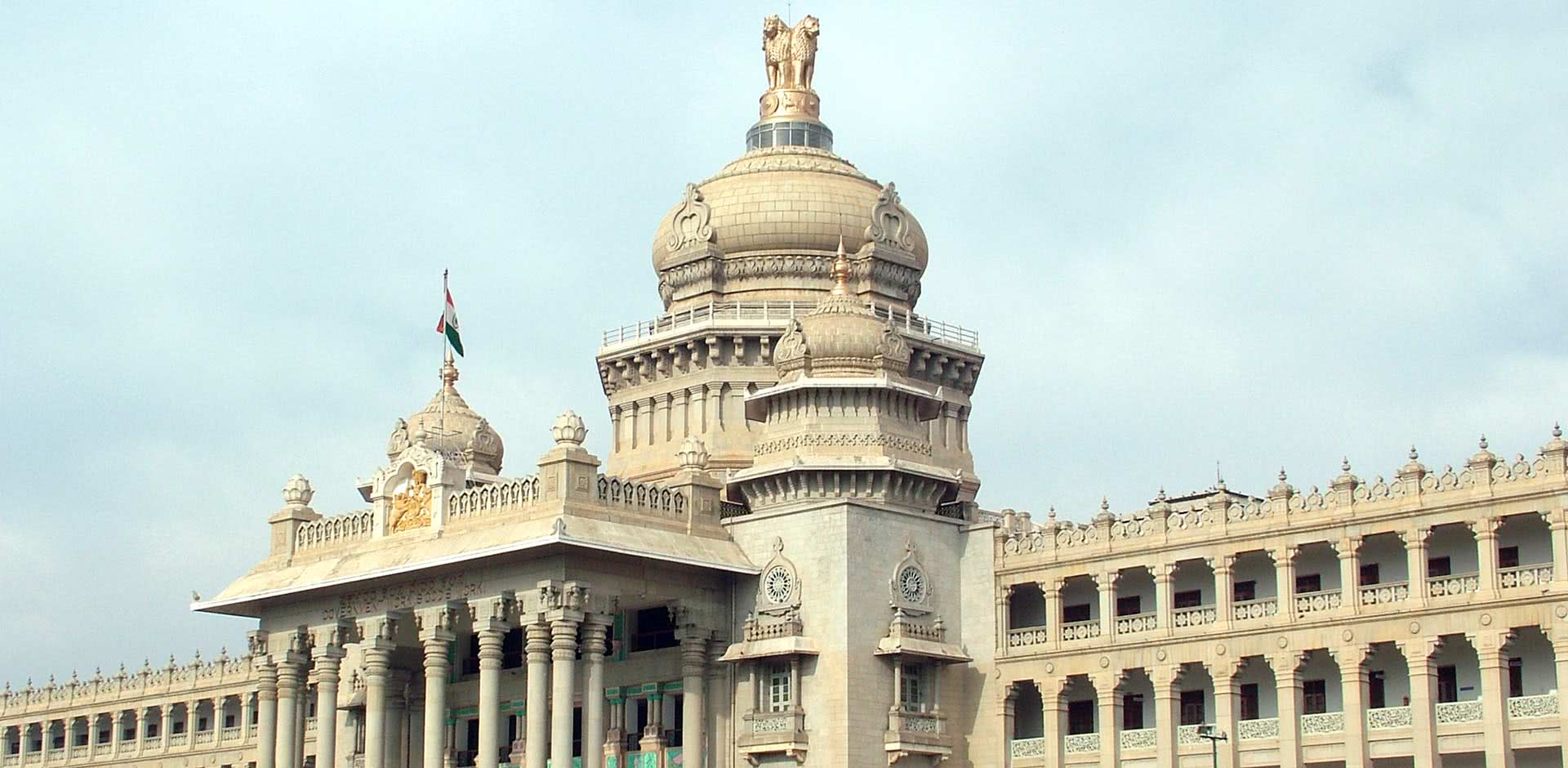 Day 6
Bangalore
Explore Bangalore today, on a tour that takes you to Lal Bagh, a botanical garden with India's largest collection of tropical plants; Dodda Basavana Gudi, also known as the Bull Temple, representing a sacred Hindu demi-god, and Bangalore Palace. Spend the rest of your day relaxing in the palatial surroundings of your hotel, or exploring the city as you like.
Day 7
Mahabalipuram
Today you'll fly to Chennai, and then drive for two hours to Mahabalipuram, an ancient historic town that's also a UNESCO World Heritage Site. Check in to your room at Vivanta by Taj - Fisherman's Cove, and get settled in. Relax at your hotel for the evening.
Day 8
Mahabalipuram
Get acquainted with Mahabalipuram today, starting with a visit to the Five Rathas, believed to have once been a learning tool for teachers to instruct young students the art of carving. Next up, visit the Shore Temple, overlooking the Bay of Bengal, one of the oldest structural stone temples of South India.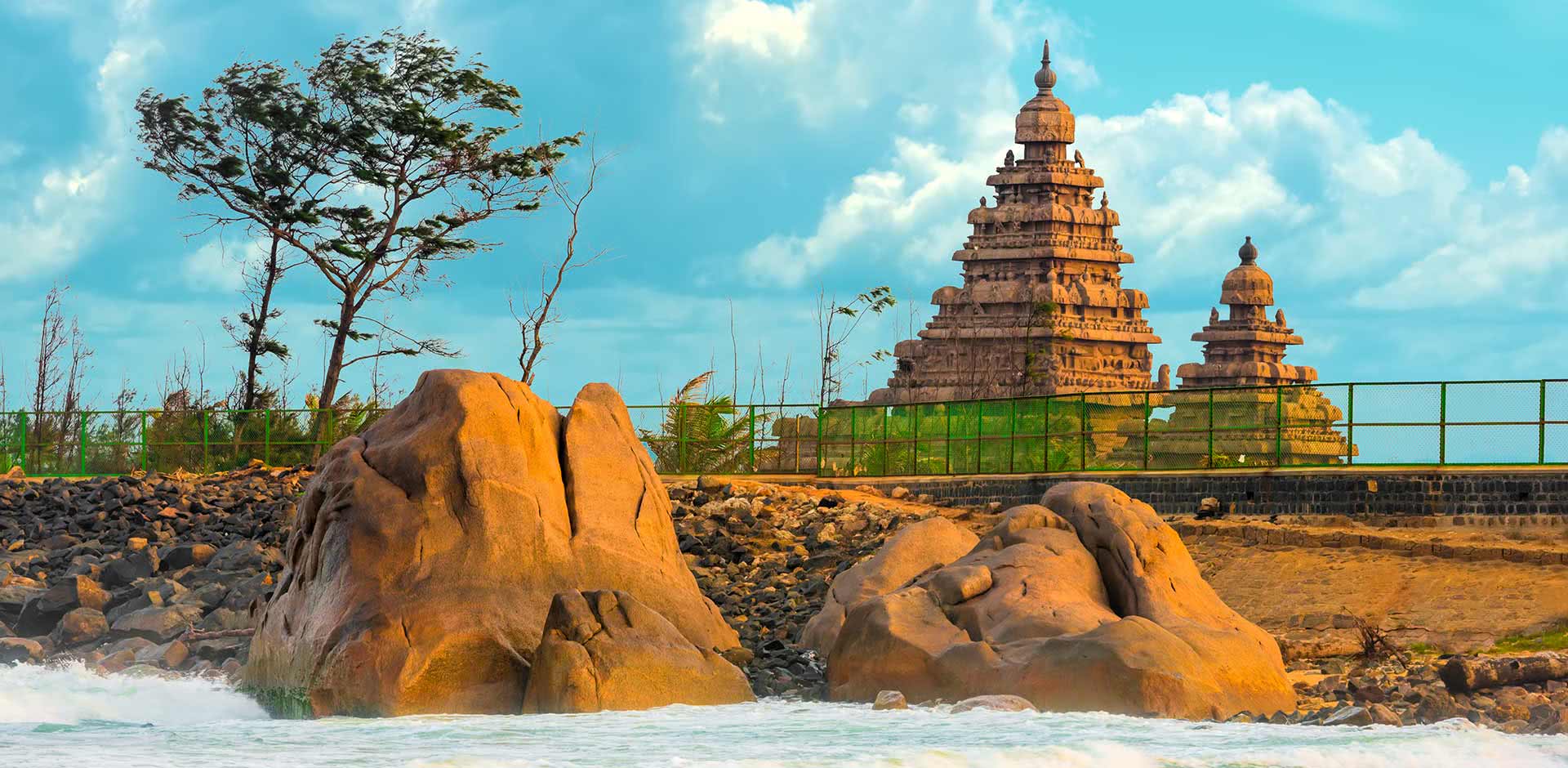 Day 9
Pondicherry
It's back on the road for 2 hours again today, your destination: the charming city of Pondicherry, or as the locals know it, Pondi. The city was once the largest French colony in India, and still retains much of its colonial elegance. The Old Quarters are lined with Mediterranean-style houses and bakeries, though this "French Riviera of the East" is still true to its Indian roots. Check in to your hotel, located in the Old French Quarter, La Villa Shanti.
Day 10
Pondicherry
Discover Pondicherry's historical sights today, on a Heritage Walk that will take you through the city's Old Quarters, where you'll take in both French and Tamil style architecture. Learn more of the city's history and culture with a visit to Pondicherry Museum. Afterwards, unwind on one of the unspoilt beaches nearby. Spend the night once again at La Villa Shanti.
Day 11
Karaikudi
Today you're off on a drive to Karakkudi (5 hours away), a Heritage town in Tamil Nadu, famous for its palatial limestone structures. Check in to your suite at the mansion-cum-hotel Visalam. Relax there today - the hotel's stunning pool is calling your name.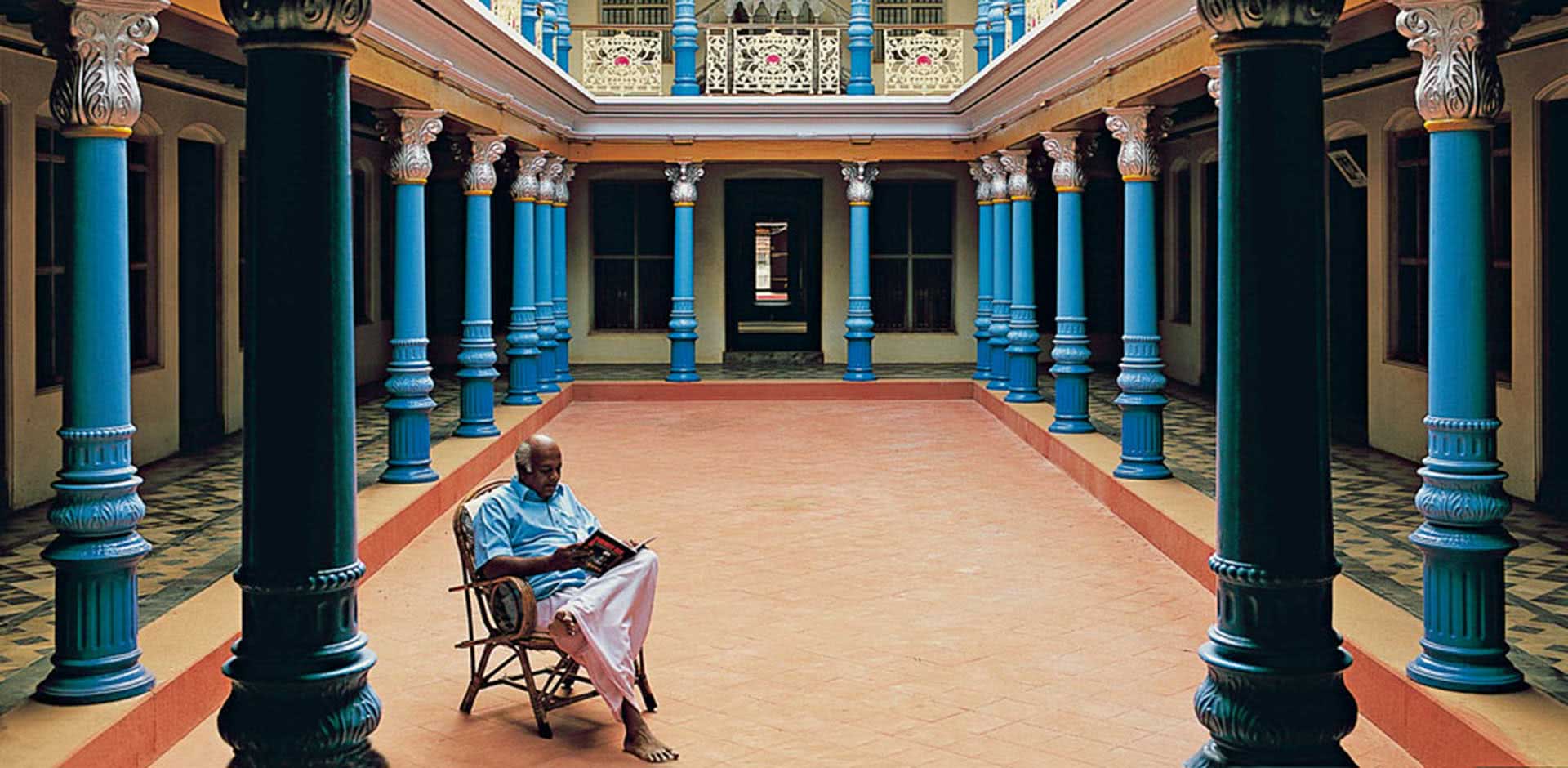 Day 12
Karaikudi
Karaikudi is known for its non-vegetarian delicacies, and is a haven for foodies. See what all the fuss is about on a food tour of the city. Follow this up with a private palace tour, before enjoying some retail therapy during a market visit. Relax back at your hotel for the evening.
Day 13
Madurai
It's back on the road today. This time your destination is Madurai, 2 hours away on the banks of River Vaigai. Check in to your hotel, the Taj Garden Retreat, which has a lovely view of Meenakshi Sundareswarar Temple. Once settled in, venture to the temple's grounds to see it close up. Next, pay a visit to Thirumalai Nayak palace, a sprawling royal abode once considered one of the wonders of the South.
Day 14
Departure
Say goodbye to Madurai and India today. Fly to Chennai, from where you can catch a flight to your next destination.
TERMS AND CONDITIONS
Price is based on double or twin hotel room occupancy and includes accommodation, transfers, car/driver, English-speaking guide, activities and entrance fees, breakfasts and some casual lunches while touring. Flights and optional special activities will be quoted separately. Most personal expenses, including dinners, alcoholic beverages, spa treatments and gratuities can be paid on the spot while traveling. Prices may vary depending on season, choice of accommodation and other factors.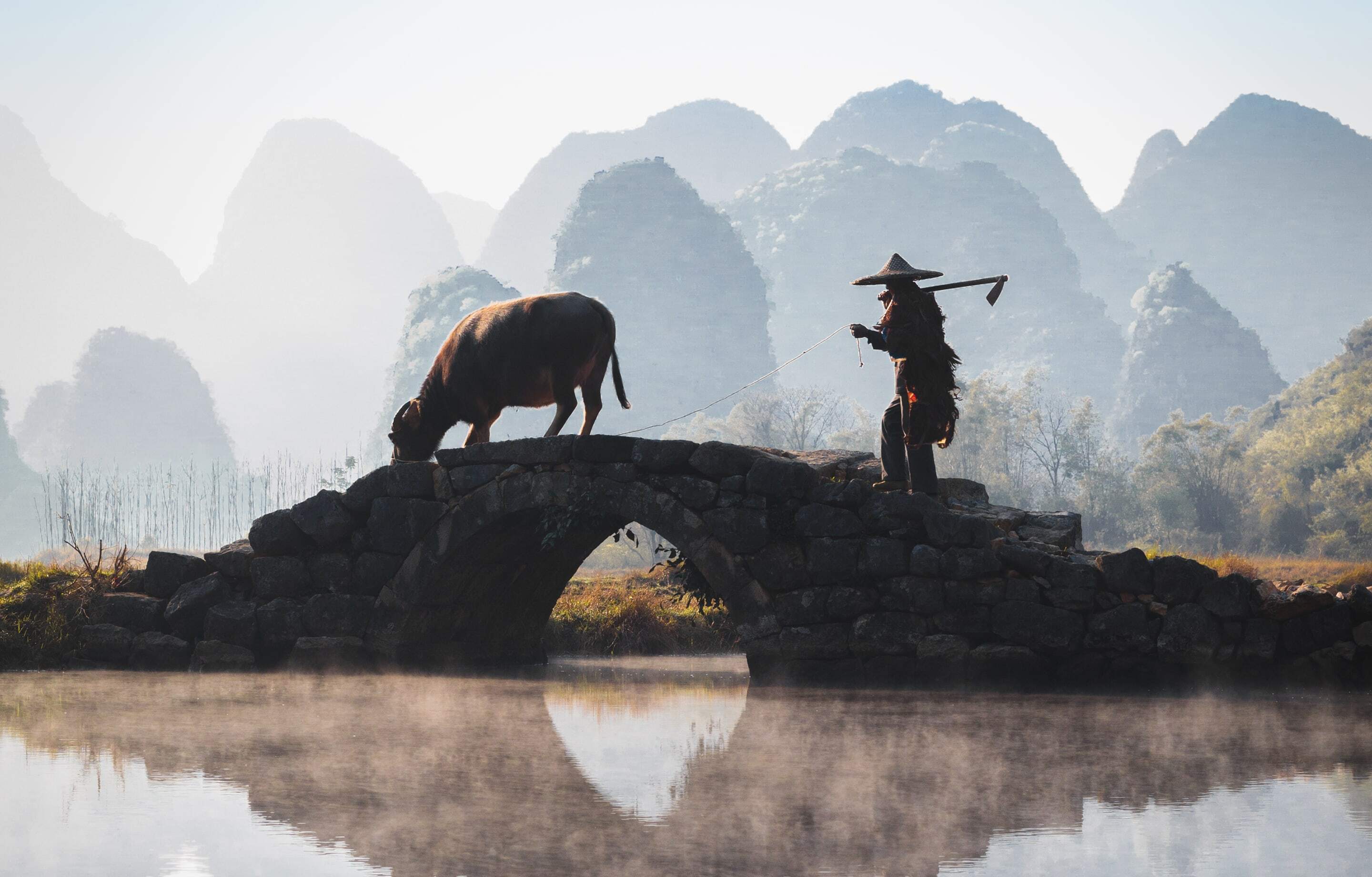 Why Remote Lands?
Exclusively Asia
With Remote Lands you'll travel with people who have made Asia the solitary focus of their own lifelong adventure. As our guest, you'll discover Asia on a journey that is completely, authentically your own, adapted from our own remarkable experiences and adventures over the years.
With Remote Lands you'll travel with people who have made Asia the solitary focus of their own lifelong adventure. As our guest, in the continent that our north American founders Catherine and Jay have adored and explored for decades, you'll discover Asia on a journey that is completely, authentically your own, adapted from our own remarkable experiences and adventures over the years.
Travelogues
An Asia-focused magazine brought to you by Remote Lands – a platform for adventure, luxury, and authenticity from experts and explorers around the continent.
What Others Say
Here is a small selection of the kind words our guests have said about us, as well as features by journalists and travel writers.
From the moment I happened upon the REMOTE LANDS website over a year ago, browsed the options, I knew that this would be well worth it. The entire staff is nothing less than professional with service that made us feel like royals.
This was truly the trip of a lifetime. Magical destinations, the most luxurious hotels in the world, and the most wonderful travel companions we could've wished for. We were treated like family everywhere we went and we have 14 new best friends.
We have used some of the top rated travel specialists all over the world and, without question, Catherine Heald and Remote Lands are at the very top of the list!