Example Itinerary
Tented Camps and Palatial Suites in Ladakh
This unique adventure will whisk you off the beaten track and into the gorgeous land of Ladakh in Tibet. From colorful Delhi, make your way through Leh, Kanji, Stok and Digar on a treasure trail of ancient and iconic Buddhist monasteries, where sacred relics and practicing monks have their homes. Trek up winding mountain trails for stunning views of the mighty Himalayas and spot rare and exotic birds and wildlife. Spend your nights in total luxury at tented camps where you will find every comfort and convenience while utterly surrounded by nature. At Stok, meanwhile, you will have the chance to spend two nights in a royal suite at the palace.
This itinerary is an example. It's designed to inspire you and provide you with thoughtfully curated ideas. You can choose to do this exact itinerary or completely personalize it. All trips are 100% bespoke.
Highlights
Remote Glamping: Travel to the far reaches of remote India while still enjoying a slice of luxury with your own private camp replete with proper beds and ensuite bathrooms. Let the professional crew take care of the camp while you enjoy the vast outdoors.
Himalayan Panoramas: Ladakh, formerly its own kingdom, is a mountainous region of dramatic jagged peaks, alpine meadows and fields, and glacial rivers and lakes. This scenic landscape is perfect for an idyllic escape to nature.
Spirituality in the Mountains: Spend your days hiking and exploring the beautiful lands. Hills and fields dotted with ancient monasteries which invite you to see its woodwork, murals, and join prayer ceremonies.
Day-by-Day
Day 1
New Delhi
Arrive in Delhi, the gateway to your adventure, meet your guide at the international airport and be whisked to your luxurious hotel to freshen up, relax and enjoy some dinner and a peaceful night's sleep. We recommend staying at the Oberoi Gurgaon, conveniently located close to the airport.
Day 2
Leh
Rise early for your short but scenic flight to the small, military airport at Leh, over the Himalayas. Enjoy the beautiful surroundings as you are transferred to Chamba Camp, where you will be greeted by the hostess. Spend the afternoon relaxing and acclimatizing to the fresh air and altitude and prepare for your upcoming adventure with your expert guide.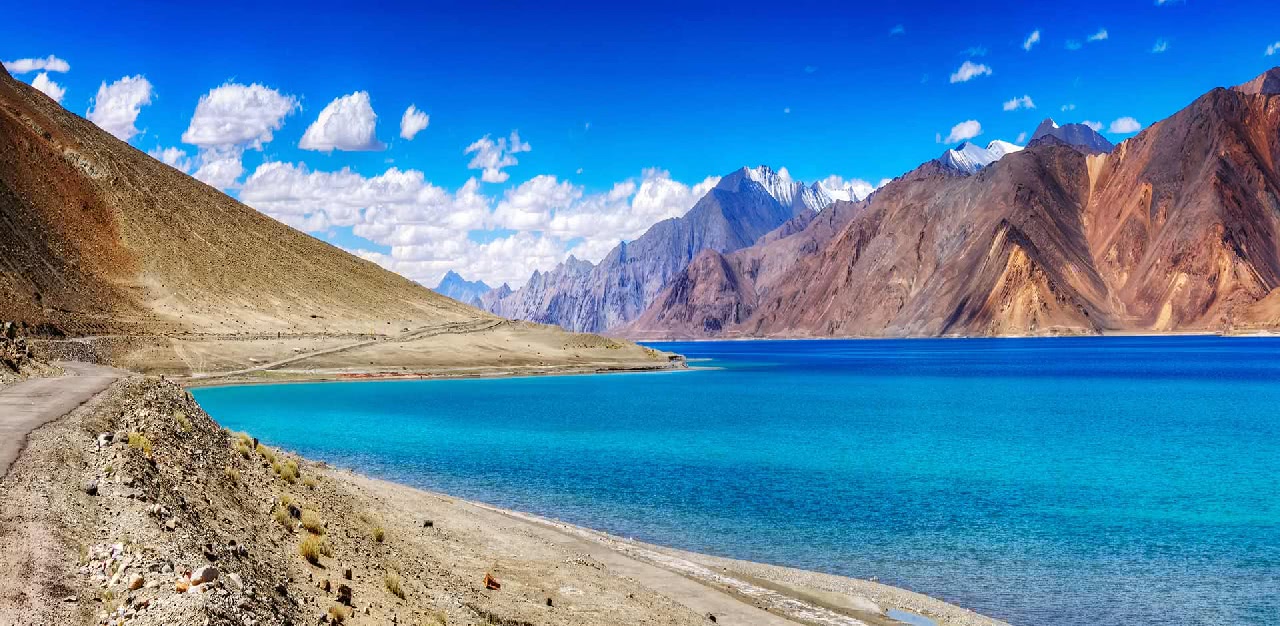 Day 3
Leh
Take a leisurely breakfast this morning or head out for a little bird watching with the camp's expert. After lunch, explore the sights of Leh including the 17th century palace, Ladakh Arts & Media Organization, the Munshi House and the bazaar. Before heading back to camp, enjoy a cup of butter tea with views of the Shanti Stupa.
Day 4
Leh
Rise early to visit Thiksey Monastery with its statue of the seated Maitreya Buddha and join the morning prayer ceremony at sunrise. After a tour, enjoy breakfast at camp and the rest of the morning to relax or choose from a cycling tour of the area and a séance session with the Oracle of Saboo. This afternoon, explore the Hemis Monastery, the oldest monastic institution of Ladakh, built in the 13th century in a remote valley. Back at camp, enjoy sundowners and dinner in the evening.
Day 5
Kanji
This morning, continue onwards in your journey. Make a stop at historic Alchi and Lamayuru monasteries - two of the oldest in the region. Alchi Gompa features intricate woodwork and historic mural paintings of royal life and medieval Lamayuru Gompa was a major landmark on the old silk route. Continue onwards to Kanji where you will settle into your Kaafila luxury camp.
Day 6
Kanji
This morning, hike down to Rangdum valley where you will find another ancient chapel from the Vairacona era (between the 11th and 13th centuries). Admire the beautifully-carved details and continue onwards to marvel at the surrounding nature in the pasture lands. Relax for the evening back at camp.
Day 7
Kanji
After breakfast at camp, set out on a day of scenic hiking through the area's beautiful valleys, framed with sweeping views of mountains and glaciers. Stop for a picnic lunch before beginning your trek back to Kaafila camp.
Day 8
Stok
Today, continue your adventure as you set out bound for Stok. Along the way, pay a visit to Likir Monastery to see its 75-foot statue of Buddha. At your destination you will check in at stately Stok Palace, a royal abode with distinct and elegant suites. Relax and settle in for the evening.
Day 9
Stok
After breakfast, head out on a half-day trek up the Stok Nala and enjoy a pleasant walk through Stok village. The scenic trail takes you through barley fields, beautiful gardens, apricot orchards and alongside a stream. Relax back in your palatial quarters this evening.
Day 10
Digar
Say goodbye to the palace this morning as you journey onwards on a long and leisurely drive into gorgeous countryside via Warila Pass. Make stops for photo opportunities, rare bird spotting and a picnic lunch. Arrive at your comfortable Kaafila camp just outside the small village of Digar for a hot shower, drinks and a delicious dinner.
Day 11
Digar
Awake at your leisure, surrounded by nature, and take a short drive and hike to the unique statue of the Bodhisattvas at Kharpoche. This 11-foot sculpture is rendered in the 'Gandharan' style from the north-western part of India and shows a non-Tibetan Buddhist influence that is rare in Ladakh. After a picnic lunch, make your way back to camp in time for a stunning sunset.
Day 12
Digar
Take the chance today to explore the little village of Digar with your expert guide, visiting the homes of local artists. Enjoy the stunning scenery with a walk in the hills or head out on a drive to see the river valley, monasteries and villages around the area. Spend one final night in your luxury camp.
Day 13
Stok
Say goodbye to your tented camp this morning as you begin the journey back to Leh along winding mountain roads and across the Khardung La – the world's highest driveable pass, from which the views of the Karakoram Range are unmatched. Tonight you will stop to spend one more night at Stok Palace.
Day 14
Departure
After breakfast this morning, you will round off your adventure at Leh where you will be transferred to the airport for your flight to Delhi and your onward travel destination.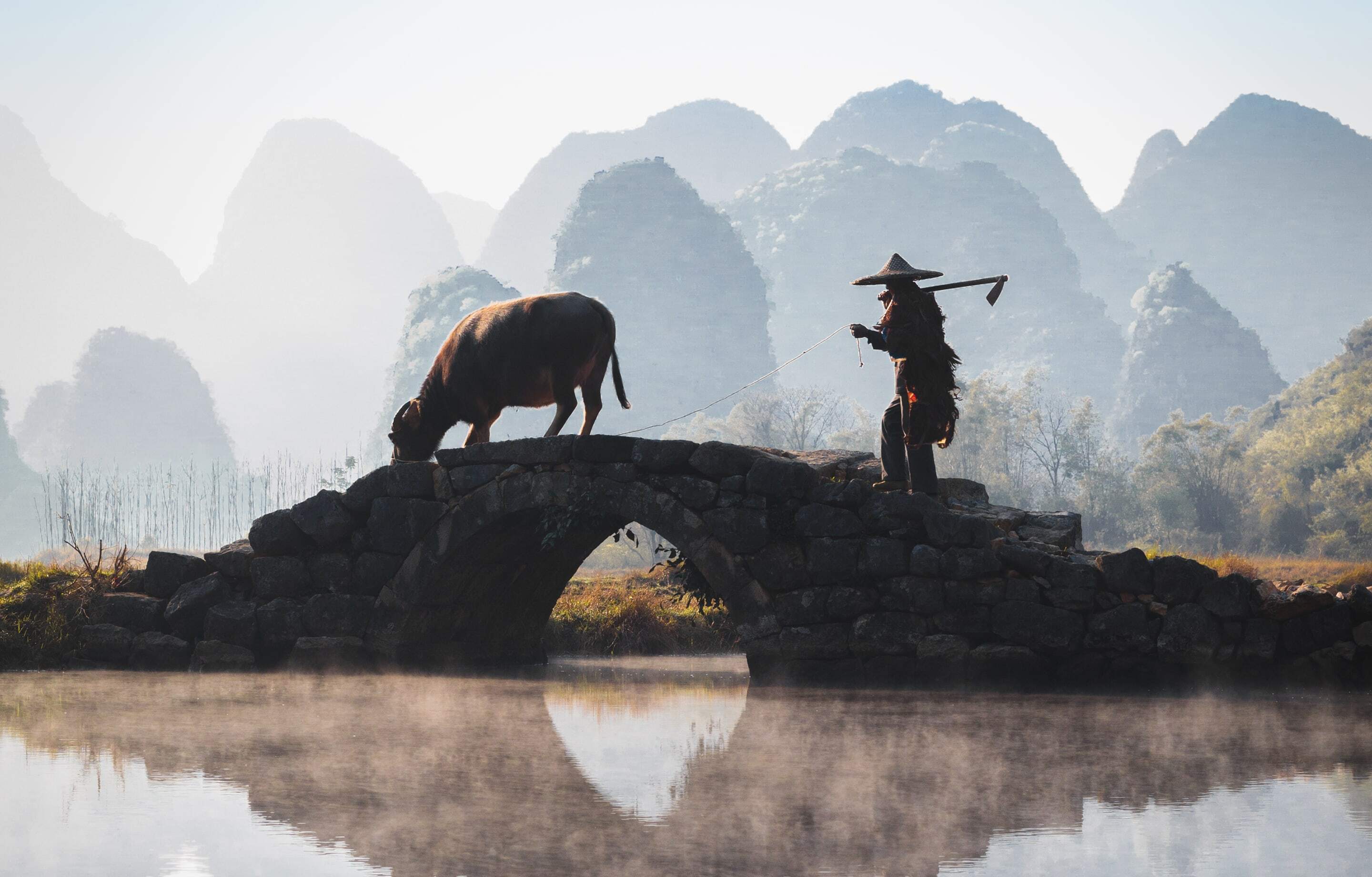 Why Remote Lands?
Exclusively Asia
With Remote Lands you'll travel with people who have made Asia the solitary focus of their own lifelong adventure. As our guest, you'll discover Asia on a journey that is completely, authentically your own, adapted from our own remarkable experiences and adventures over the years.
With Remote Lands you'll travel with people who have made Asia the solitary focus of their own lifelong adventure. As our guest, in the continent that our north American founders Catherine and Jay have adored and explored for decades, you'll discover Asia on a journey that is completely, authentically your own, adapted from our own remarkable experiences and adventures over the years.
Travelogues
An Asia-focused magazine brought to you by Remote Lands – a platform for adventure, luxury, and authenticity from experts and explorers around the continent.
What Others Say
Here is a small selection of the kind words our guests have said about us, as well as features by journalists and travel writers.
From the moment I happened upon the REMOTE LANDS website over a year ago, browsed the options, I knew that this would be well worth it. The entire staff is nothing less than professional with service that made us feel like royals.
This was truly the trip of a lifetime. Magical destinations, the most luxurious hotels in the world, and the most wonderful travel companions we could've wished for. We were treated like family everywhere we went and we have 14 new best friends.
We have used some of the top rated travel specialists all over the world and, without question, Catherine Heald and Remote Lands are at the very top of the list!