Example Itinerary
Culture and Wilderness: Glamping in Central India
Embark on the journey-of-a-lifetime as you spend two weeks exploring the wonders hidden in India's heartland. This epic adventure offers the chance to uncover treasures that lie off the country's well-trodden tourist trail. From Delhi, dive into history at Kalinjar and discover the natural wildlife and wonders of Panna, the architectural gems of Chanderi and Bhopal and the matchless view from the fort at Maheshwar. Spend your days exploring historic towns, citadels, temples and mosques, hiking through jungle and spotting rare wildlife. Spend your nights in total luxury at Kaafila tented camps or unique and stunning hotels, gathering memories that will last forever.
This itinerary is an example. It's designed to inspire you and provide you with thoughtfully curated ideas. You can choose to do this exact itinerary or completely personalize it. All trips are 100% bespoke.
Highlights
Tiger Safari: Spot big cats and rare wildlife on a game drive through Panna Tiger Reserve.
Holy Ancient Town: Maheshwar is a small holy town beside the sacred river Narmada and was featured in the Ramayana.
Luxury Camping: While exploring the remote areas, enjoy a fully outfitted luxury moving camp pitched just for you, replete with shower, dining, and expert crew.
Day-by-Day
Day 1
New Delhi
Touch down in colorful Delhi where you will be met by your guide and whisked directly to the elegant Oberoi Gurgaon to familiarize yourself with your surroundings. Refresh and relax for the evening with a little dinner and get a good night's sleep ahead of your adventure.
Day 2
Kalinjar
This morning, set off into central India on a flight to Khajuraho via Varanasi and onwards by car through stunning countryside, past the Panna Tiger Reserve and the temple of Baldeoji, to your Kaafila camp at Kalinjar. Take a short walk into the countryside before enjoying sundowners, dinner and a relaxing night's sleep in your luxury tent.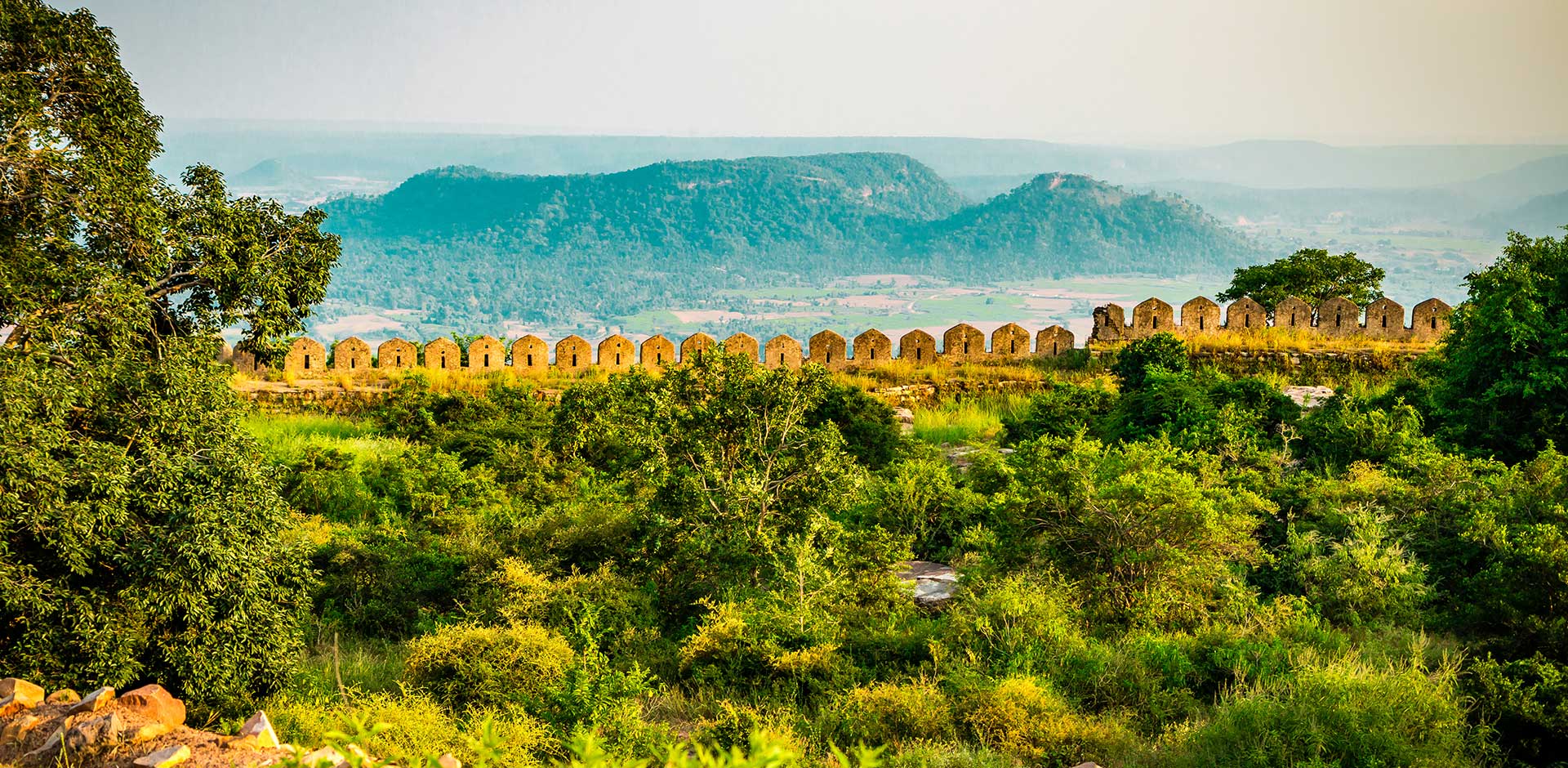 Day 3
Kalinjar
Begin your explorations this morning with a visit to Kalinjar Fort. Now crumbling and overgrown with jungle, this strategically-important hill fort was once considered one of India's greatest. Spend the day discovering this massive complex of temples, mosques, shrines and palaces, embellished and carved with depictions of Hindu deities. Enjoy a picnic lunch and later return to camp for the evening.
Day 4
Kalinjar
Continue your exploration of the Kalinjar area today as you head out on foot or by car or bike. Discover the rare and exotic flora and fauna of the forests surrounding the Panna Tiger Reserve on a jungle trek or drive and take a walk around the fort of Ajaigarh and the colorful little villages nearby.
Day 5
Panna National Park
Rise early to continue your adventure and make a stop at the 'Scottish' mansion belonging to the scion of the ruling family of Panna, where you will enjoy breakfast and meet the family. Check in at the Sarai at Toria hotel on the Ken River and settle in before an afternoon game drive in Panna Park. Look out for tigers, leopards, striped hyena, crocodiles, deer, gazelle and much more.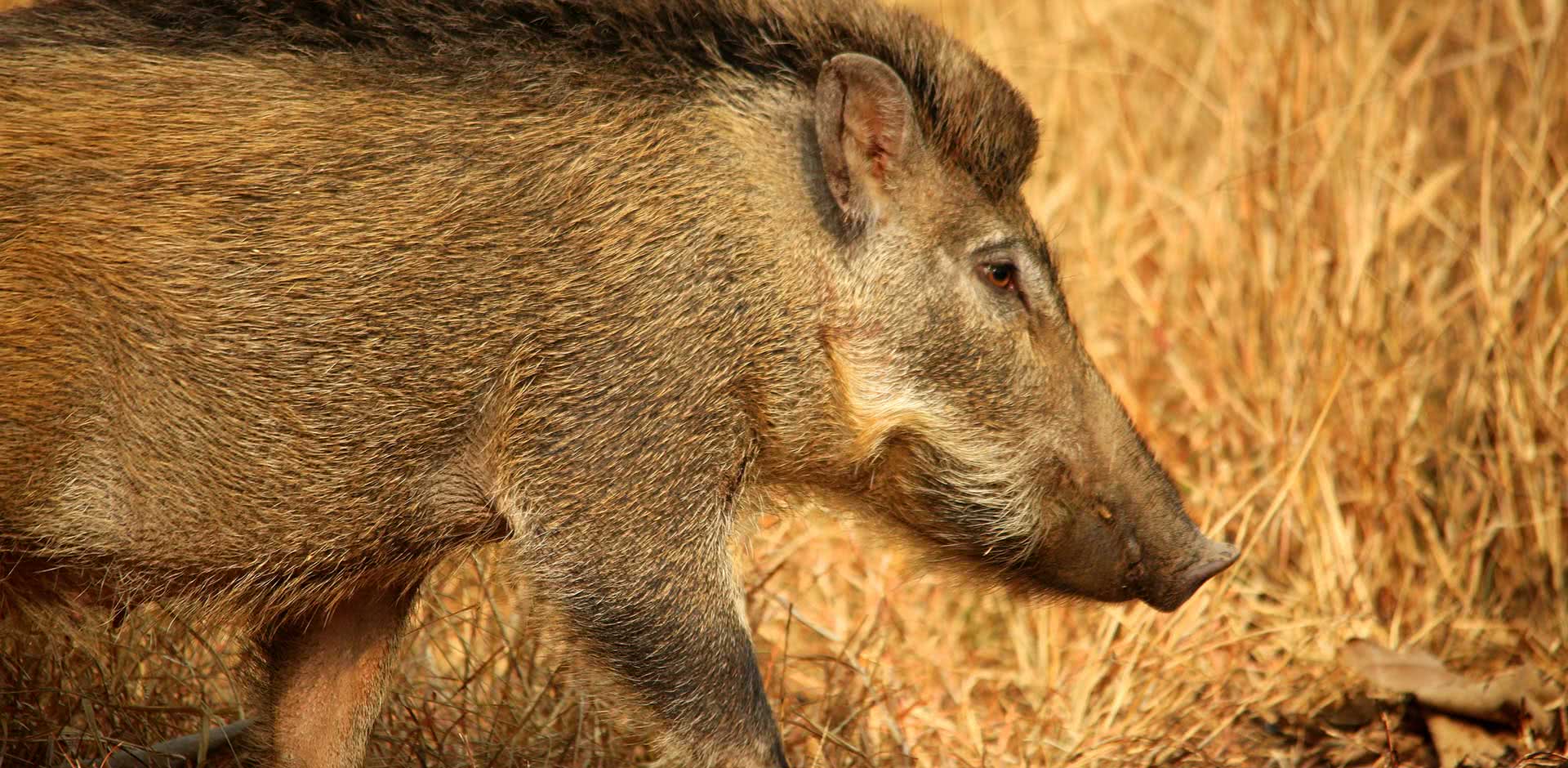 Day 6
Panna National Park
Start the day with an early morning drive in the park before brunch. Later, visit the ancient temple site of Khajuraho – now one of India's most famous tourist attractions and where you will have a guided tour by an expert historian. After a day of discovery, relax at your hotel.
Day 7
Chanderi
After breakfast, continue on your scenic journey through the beautiful countryside of Bundelkhand and the busy town of Chhatarpur, making a stop at the palace of Bijawar to see its mirrored rooms. Enjoy a picnic lunch in the shade of Baldeogarh Fort on the edge of a lake. Finally, you will arrive at Chanderi and your luxury Kaafila camp.
Day 8
Chanderi
Spend the day exploring the walled-town of Chanderi and discover the medieval architecture protected by its hill-top citadel. Visit tombs, mansions and temples, as well as Jama Masjid - the Friday Mosque, and see the skilled weavers in action at their looms. Take a look at the prehistoric rock paintings of Naneun on the banks of the Urvashi River and relax back at camp for the evening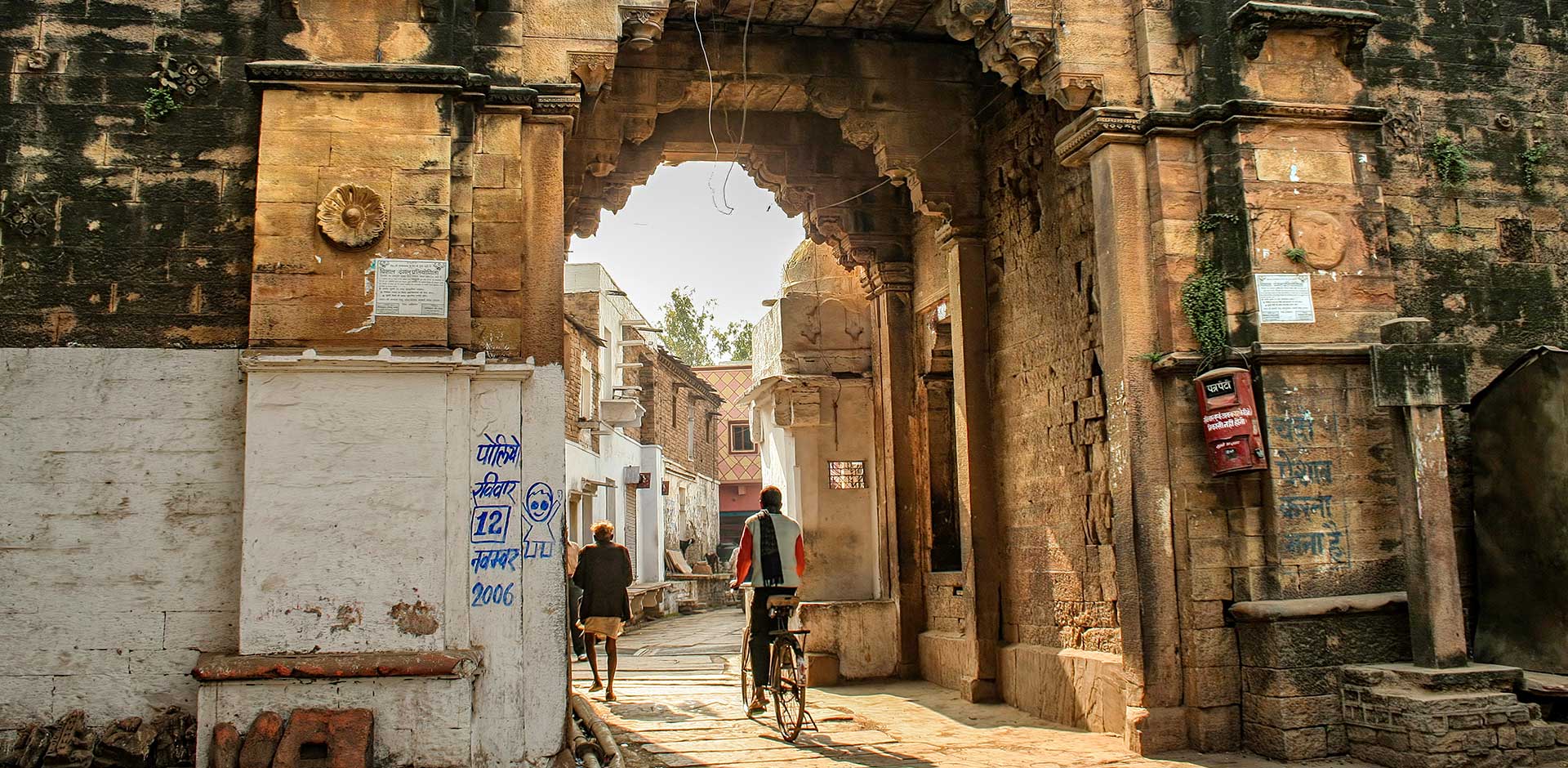 Day 9
Bhopal
After breakfast, head out on the road to visit the Udaigiri caves, which are carved into imposing sandstone in the distinctive Gupta style. Later, make a stop at the Great Stupa, where a group of Buddhist monuments house the Buddhist remains of Sanchi. This evening, you will check in at Jehan Numah Retreat for a relaxing night's sleep.
Day 10
Bhopal
Spend the day exploring the pretty city of Bhopal, the capital of Madhya Pradesh, which is divided by its two lakes. Take a walk around Bhopal's old city with its marketplaces, mosques and palaces, as well as the new city with its immaculate parks, gardens and the Bharat Bhavan, designed by renowned Indian architect Charles Correa. This evening, relax back at your luxurious retreat.
Day 11
Maheshwar
After breakfast, begin your journey onwards to Maheshwar, an ancient temple town on the banks of the river Narmada and featured in the Ramayana. Explore the temples and fort complex, and check in to your suite at the 250-year-old Ahilya Fort, set on a cliff edge. Enjoy the stunning views and a relaxing evening.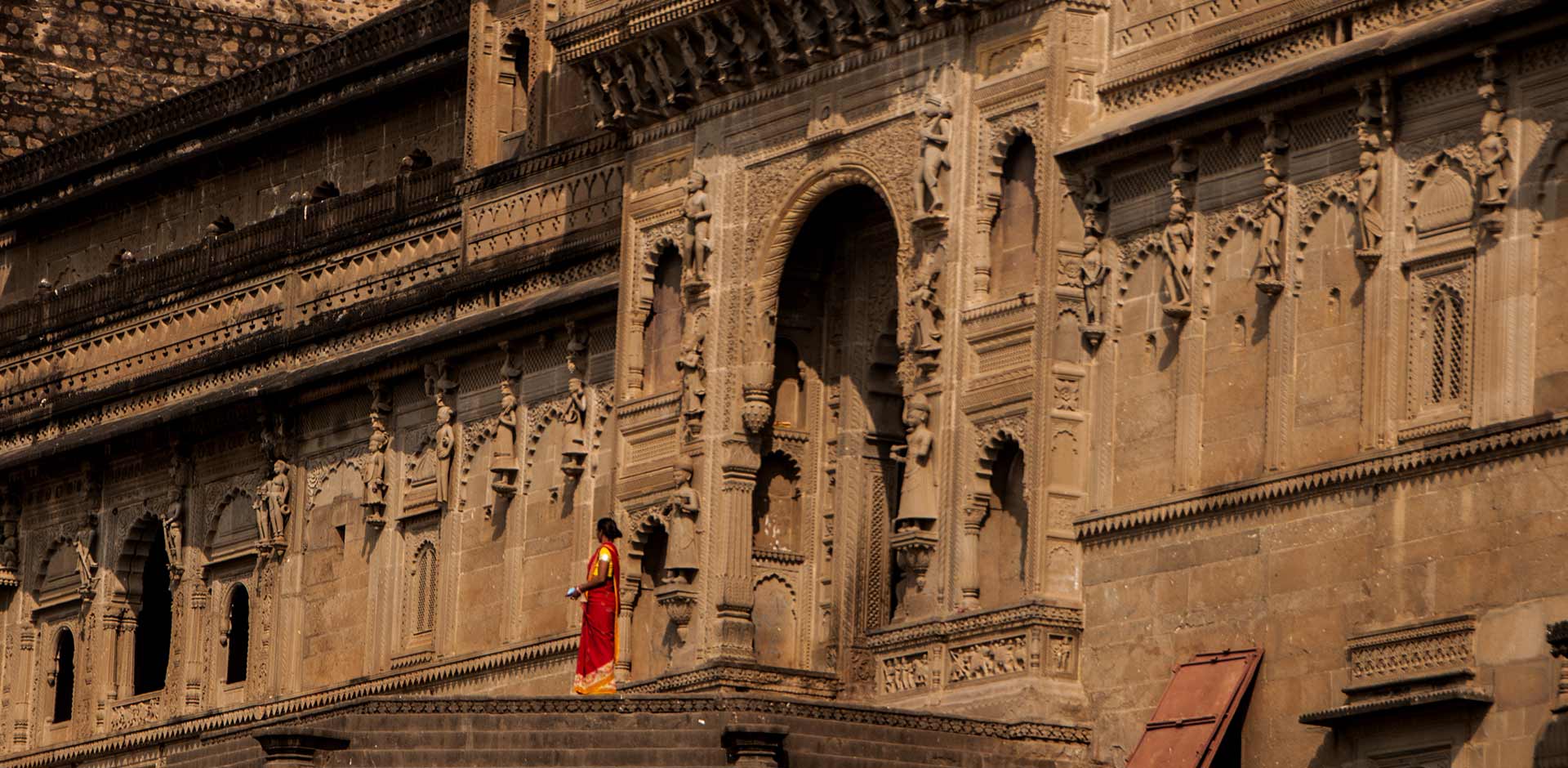 Day 12
Maheshwar
Spend the day exploring Maheswar and its historic and architectural delights, so lovingly preserved over the centuries. Take a traditional wooden boat trip for a leisurely spot of birdwatching on the river and enjoy a stroll on the ghats before another night in luxury at the fort.
Day 13
Maheshwar
Today, pay a visit to a Rehwa society where you can see hand-weaving craftsmen creating the world-famous gossamer Maheshwari textiles. Just an hour's drive takes you to Mandu, a beautiful deserted city built in the 15th century. Enjoy one final night at the fort.
Day 14
Departure
This morning, bid beautiful central India goodbye as you are transferred to your flight home or for your next exciting adventure.
TERMS AND CONDITIONS
Price is based on double or twin hotel room occupancy and includes accommodation, transfers, car/driver, English-speaking guide, activities and entrance fees, breakfasts and some casual lunches while touring. Flights and optional special activities will be quoted separately. Most personal expenses, including dinners, alcoholic beverages, spa treatments and gratuities can be paid on the spot while traveling. Prices may vary depending on season, choice of accommodation and other factors.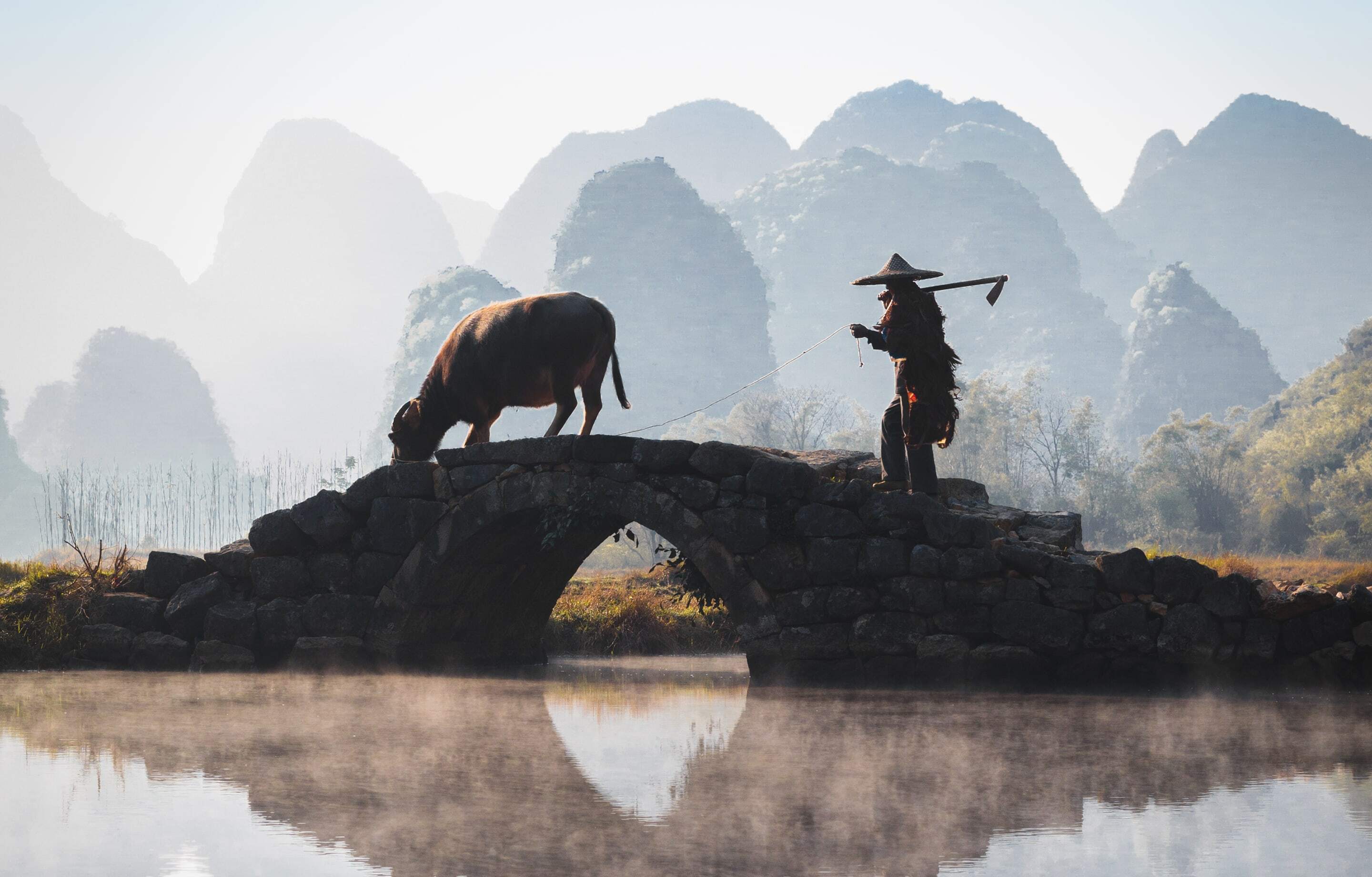 Why Remote Lands?
Exclusively Asia
With Remote Lands you'll travel with people who have made Asia the solitary focus of their own lifelong adventure. As our guest, you'll discover Asia on a journey that is completely, authentically your own, adapted from our own remarkable experiences and adventures over the years.
With Remote Lands you'll travel with people who have made Asia the solitary focus of their own lifelong adventure. As our guest, in the continent that our north American founders Catherine and Jay have adored and explored for decades, you'll discover Asia on a journey that is completely, authentically your own, adapted from our own remarkable experiences and adventures over the years.
Travelogues
An Asia-focused magazine brought to you by Remote Lands – a platform for adventure, luxury, and authenticity from experts and explorers around the continent.
What Others Say
Here is a small selection of the kind words our guests have said about us, as well as features by journalists and travel writers.
From the moment I happened upon the REMOTE LANDS website over a year ago, browsed the options, I knew that this would be well worth it. The entire staff is nothing less than professional with service that made us feel like royals.
This was truly the trip of a lifetime. Magical destinations, the most luxurious hotels in the world, and the most wonderful travel companions we could've wished for. We were treated like family everywhere we went and we have 14 new best friends.
We have used some of the top rated travel specialists all over the world and, without question, Catherine Heald and Remote Lands are at the very top of the list!