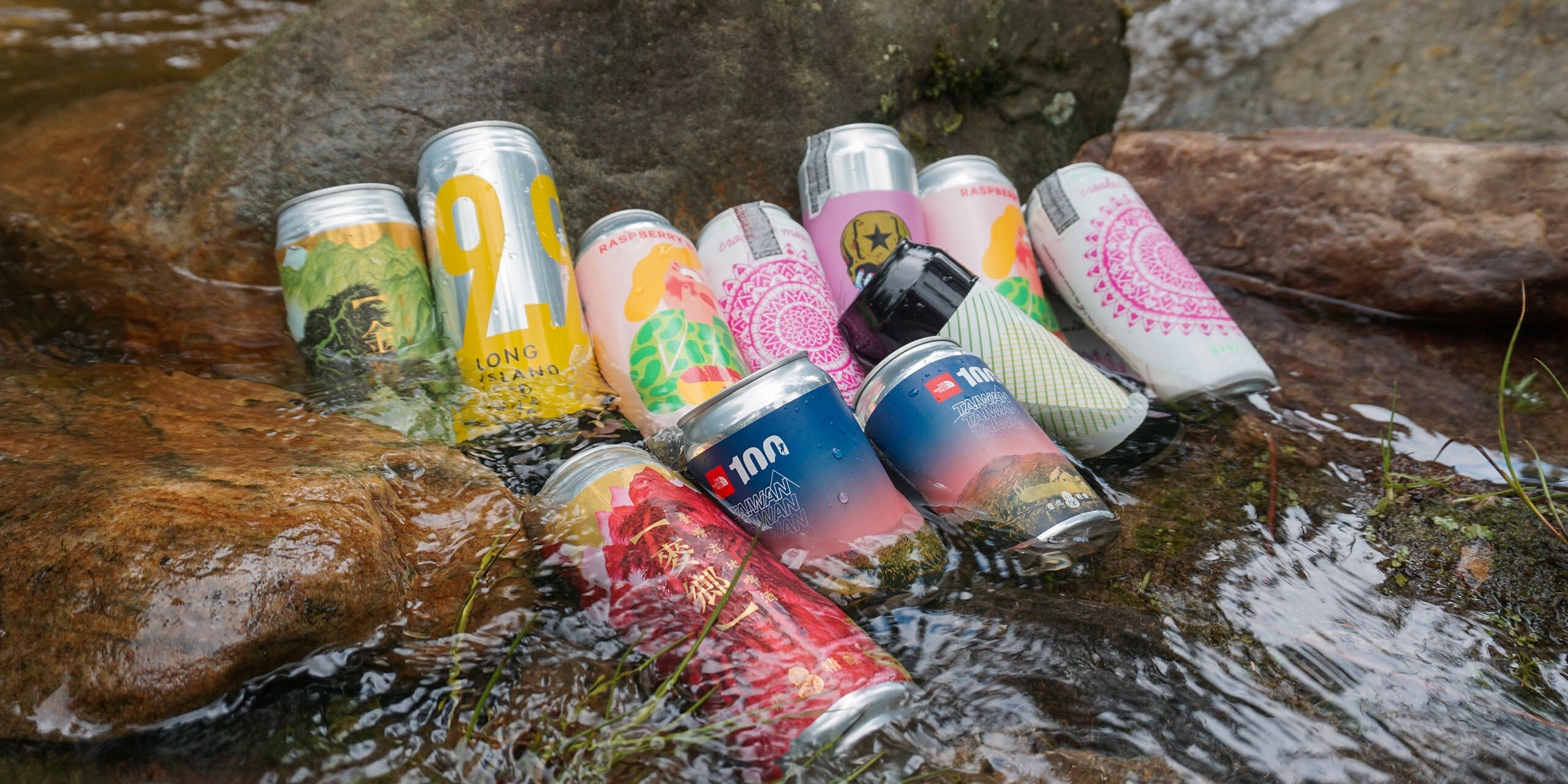 The plane banks to the right, corrects its heading, and quickly banks to the left. Through my window, I see an evergreen forest peeking through the mist. Across the aisle I see the same scenery through the glass: cloud-covered mountains spiked with pines so close you can almost reach out and touch them, trees seeming to caress the cheek of the Airbus A391 I'm on board en route from Bangkok to Paro.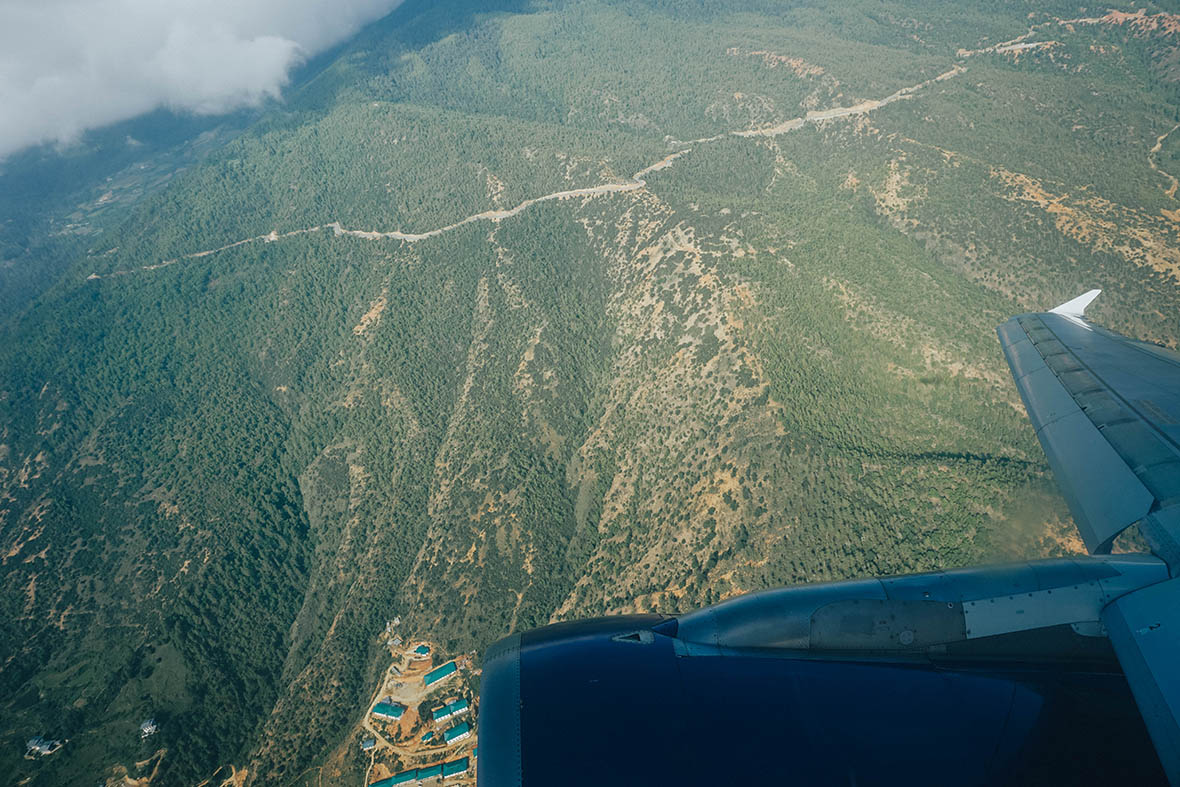 It's 6:30 AM. If it weren't so early in the morning, I would be terrified. Instead, having just awoken from an abbreviated sleep on a turbulent red-eye flight, I'm imagining the look on the faces of the rescue team as they uncover 12 bodies, 30 kegs of beer, and a not-insignificant amount of aluminum shrapnel from the pallets of cans that were stored in the cargo hold.
I'm on my way to Bhutan's second-largest city, Paro. The sleepy mountain settlement 7,000 feet above sea level is the entry point for most foreign travelers, a pitstop on the way to the famed Tiger's Nest or grander Himalaya treks further afield, but that's not why I'm here.
Paro is hosting the kingdom's first craft beer festival—the appropriately named Bhutanese Beer Festival. Yes: Craft beer. Bhutan. Not just local lagers, but sour beers, stouts, ciders, IPAs, and more from Mikkeller, Lervig, Zeffer, Hong Kong-based Young Master, and Taiwanese brewery Taihu.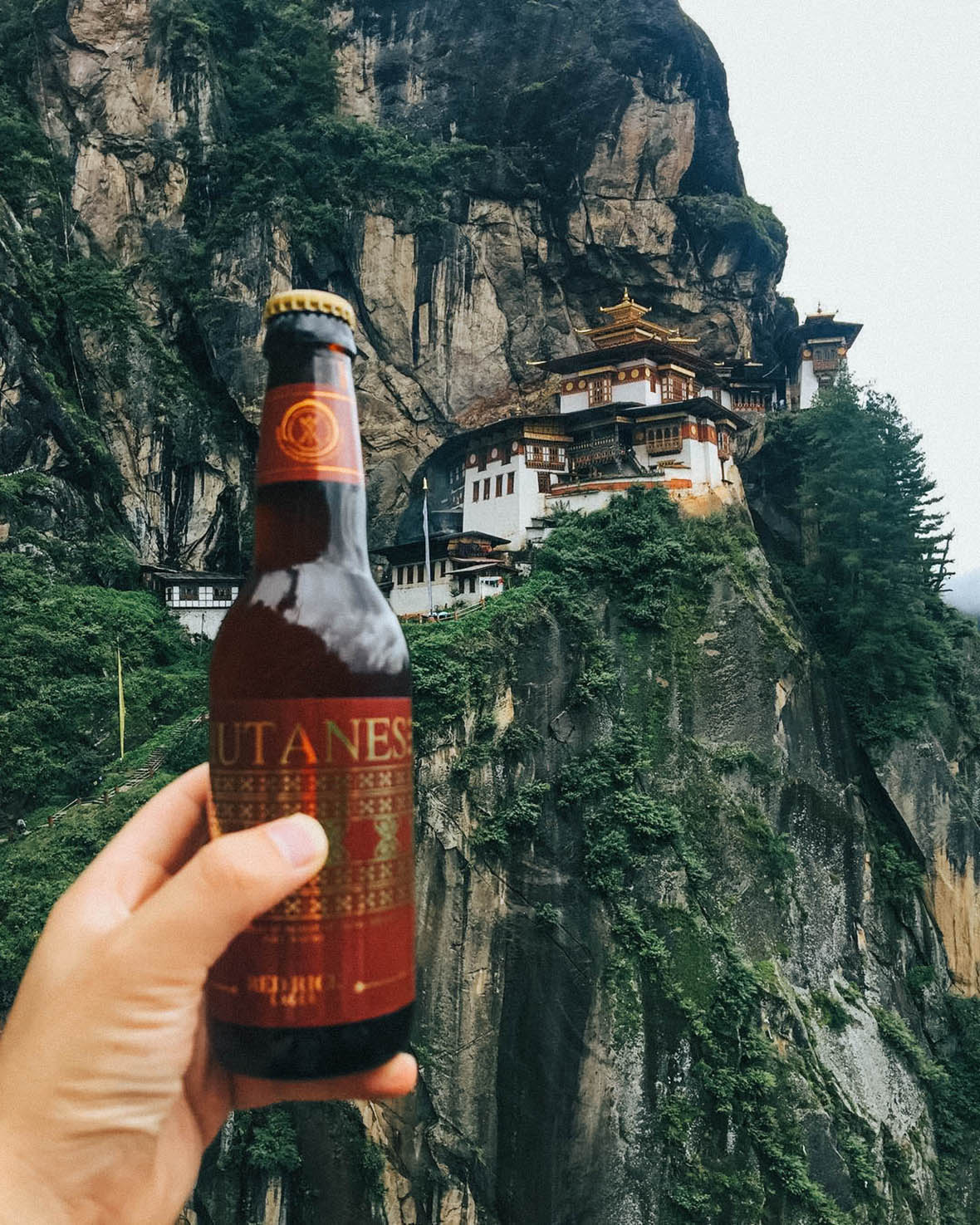 In the weeks before the festival, I fielded questions like: Where is Bhutan? There's a beer festival in Bhutan—where is Bhutan, again? Little was known about the country before it opened to tourists in 1974. A whopping 287 visited that year. That figure rose to about 250,000 per year before 2020, and even then official rules kept numbers low. Every visitor from outside South Asia must secure a visa, book their trip through a licensed operator and meet a minimum spend of $200 a day flat fee (from June 2022 onwards), for example.
Because of its isolation, Bhutan has become known internationally for only a handful of trivia night-worthy facts. You might have heard about Gross National Happiness, a development philosophy centered on civic well-being.
Perhaps you've read about the stunning nature: by law, 60 percent of the land must be conserved, and mountaineering is banned to respect the spiritual meaning the locals attach to the surrounding peaks.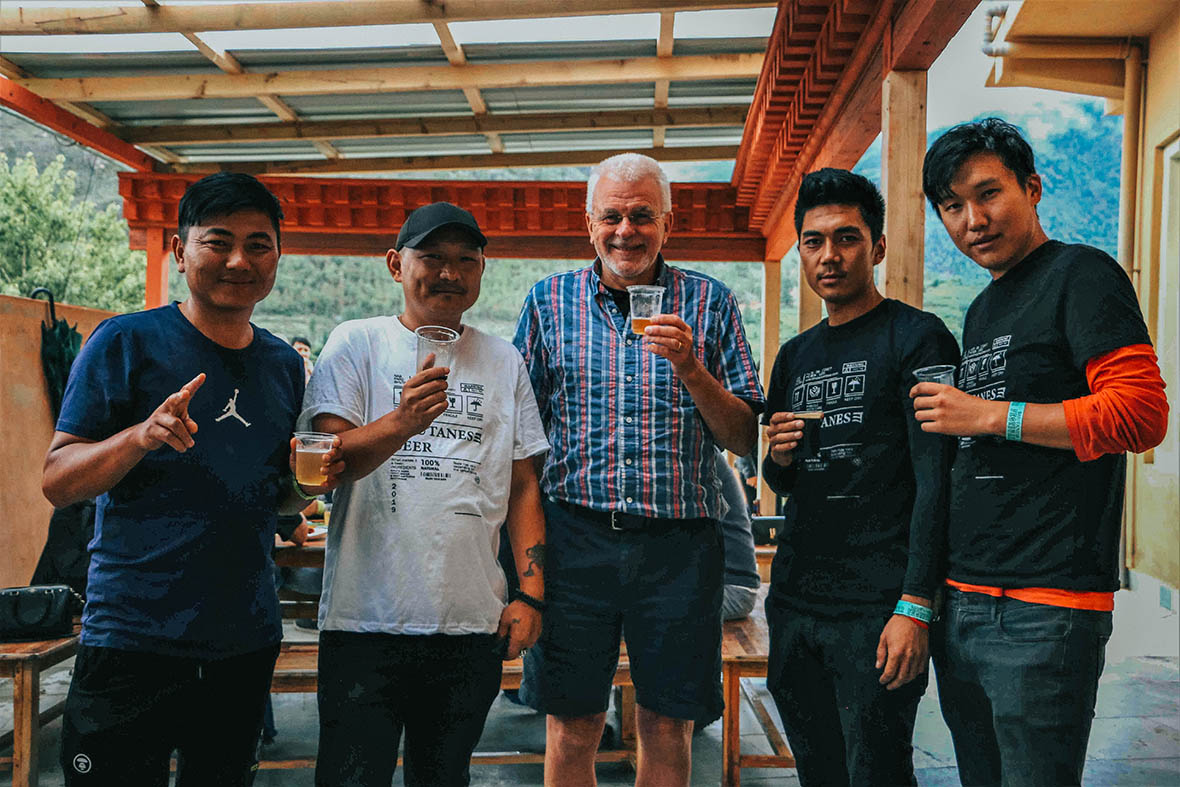 Or, like me, you've seen the videos of the gut-wrenching arrivals at the international airport in Paro, which is often ranked among the most dangerous in the world. Pilots must negotiate high winds and low visibility as they weave between 18,000-foot mountains. And by "low visibility," I mean they can't see the runway until moments before landing.
And yet, despite all this—despite neither television nor the Internet coming to Bhutan until 1999, or there being no traditional beer-brewing culture whatsoever—craft beer is having a moment in Bhutan.
Thank Dorji Gyeltshen for that.
The founder of Namgay Artisanal Brewery (NAB), Gyeltshen is demure and diminutive, not the type you would expect to return home from hospitality school in Switzerland and eschew five-star hotels for beer. Not to mention organize an international beer festival within two years of opening his brewery. But once he starts talking, it's easy to see his entrepreneurial spirit and pride in Bhutan.
During a whirlwind trip through Thimphu, the country's capital, I spot NAB's flagship Red Rice Lager on shelves at minimarts, on menus at restaurants, even on altars at temples and shrines, where they're offered to the various incarnations of the Buddha.
Occasionally, I notice a bottle or two of Red Panda, a straw-colored hefeweizen whose label is decorated with dated artwork of its namesake animal. Gyeltshen tells me it was the country's first craft beer, made by a Swiss man who was invited to Bhutan to develop the cheese-making industry in the 1960s but so missed his beloved beer that he began to brew his own. I also find 16-ounce cans from up-and-coming Ser Bhum, creators of two very drinkable beers: Dragon Stout and Bhutan Glory Amber Ale.
"A lot of young Bhutanese grew up outside of the country or studied abroad and have been exposed to a beer culture beyond ours," says Gyeltshen. "Now that those people are coming back, drinking our beer and seeing that we have a craft beer scene? They're excited about it."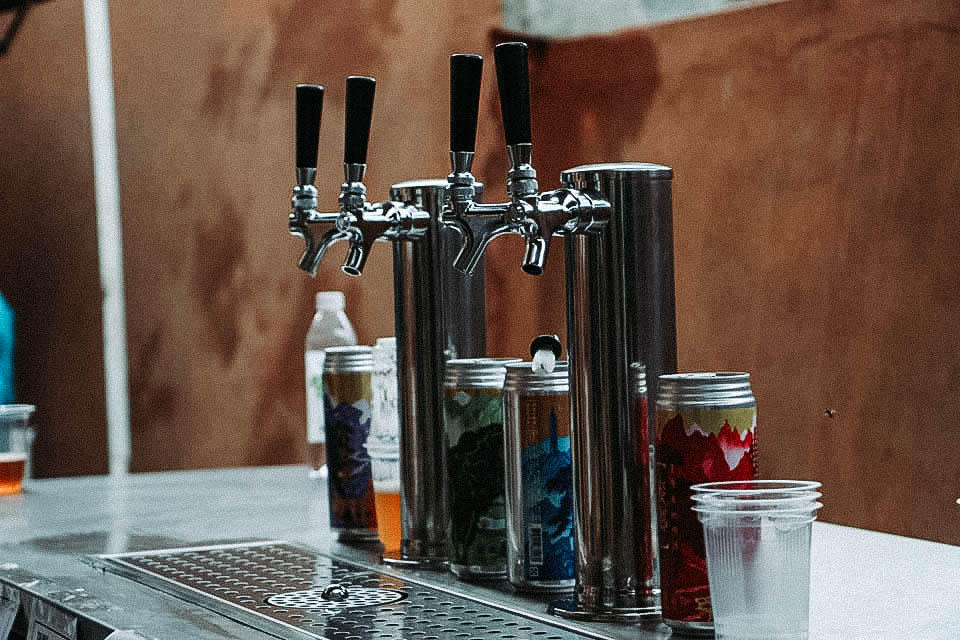 That's the reason for organizing the beer festival, says Deo Narayan, NAB's jack-of-all-trades whose actual titles escapes me. (During the week I'm in Bhutan, he seems to work as a bar manager, a liaison with the ministry of tourism, a private guide, a fixer, and a graphic designer, all of which suit him.) "We want to find out what people here like that isn't available" and use that data to move forward, he says.
At around noon on a cool and cloudy Saturday in the middle of Bhutan's rainy season, I'm drinking beers on a newly built patio at NAB with the half dozen brewery representatives who have made the trip to Paro. The festival is supposed to kick off at 1 PM, but suddenly Gyeltshen steps outside and unofficially postpones the start. "Bhutanese people have this thing about drinking during the day," he explains.
Sure enough, as day begins to fade to night, people start to trickle in, and before long the patio is filled with 100 people, including what I presume is every expat residing in Bhutan. By nightfall, the place is packed, with most people drinking inside the brewpub, where cover bands are playing on stage.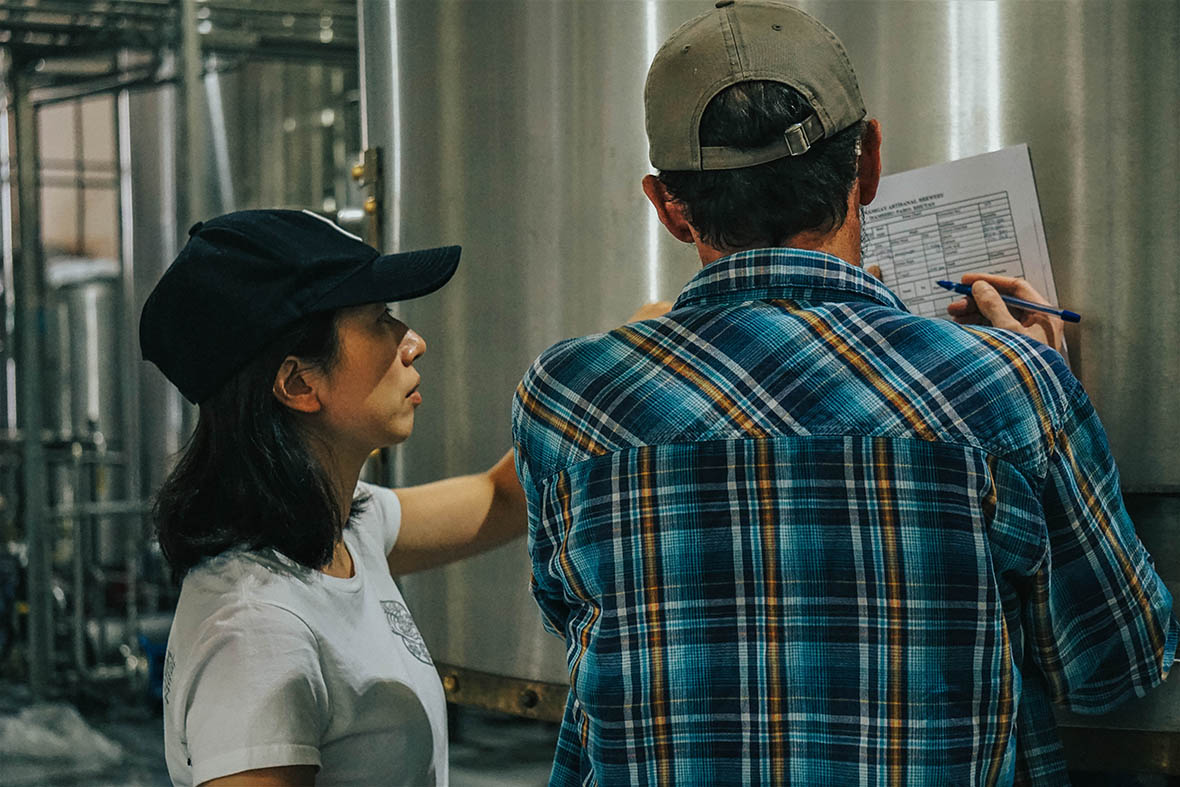 As I mingle among the crowd, several expats gush about the range of beers on offer. Most are impossible to get in Bhutan. The lineup would impress even seasoned beer drinkers: habanero-infused lager from Young Master, a smoked plum lichtenhainer from Taihu, a 10.4 percent stout from Norwegian brewery Lervig. There are sour, hoppy, and big beers, but few approachable ones.
While chatting with the Lervig representative, both of us drinking Mikkeller's Spontandoubleraspberry, a lambic aged in oak barrels with loads of fresh raspberries, I notice that only the expats and foreign guests are going for the imports. Guided by the kind of courage you drum up after about five drinks, he and I pour one of every beer brought from abroad into plastic cups and bring them to a table of locals drinking Bhutanese beer. We want to see what they think.
"No sour beers, man. They're [awful]," exclaims one young man.
Others are more open-minded. One woman explains that hoppy beers overwhelm her palate. A man tells me he prefers the mellow, malty flavor of the Red Rice Lager to a hop-infused cider. Fair enough. Everyone seems to be having a good time, and you can't force paradigm shifts anyway.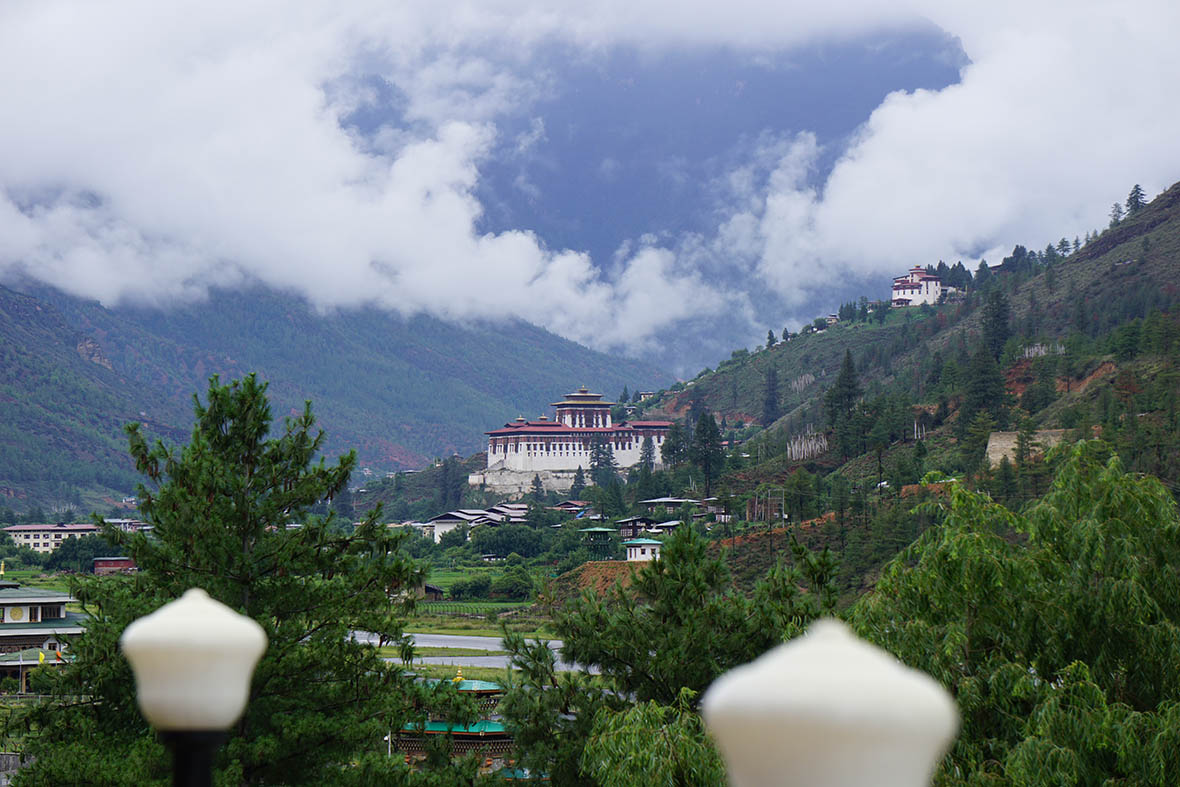 The next day, NAB gets the data it seeks when attendees drain two kegs, both from Taihu: a honey lemon braggot (a sort of beer-mead hybrid) and a strawberry cider. It's a good omen. Ahead of the festival, Gyeltshen had teamed up with Taihu's brewers to make a beer featuring Bhutanese red rice and over 100 pounds of local peaches. It may be a collaboration, but it speaks to a broader plan to raise the banner for Bhutanese beer.
"[My] goal is to make a 100-percent Bhutanese beer. It sounds ambitious, but I believe it's doable," Gyeltshen admits.
The festival will play a big part in turning that dream into a reality. Although the pandemic has put travel on the backburner since 2020, Bhutan is gearing up to reopen to international visitors this autumn, and Gyeltshen intends to host a second edition of the Bhutanese Beer Festival sometime next year. He says he hopes to invite more local bands, artists, and producers to the party, as well as pour more exciting beers for people flying to Paro to see what's brewing.
"I'm in a market that is cutthroat and has a lot of bigger fish with better beers. For me, it's about trying to be as local and supportive as possible and give back to the community with the beers we make," he says. "It's not that I want to be a big beer-maker. I want to have a self-sustainable business in my country. That's the mission."