Example Itinerary
Yushu and Litang Tibetan Horse Festivals
Experience Tibet and the magical splendors that exist in the Tibetan traditional regions of Kham and Amdo. Gain insight into Tibetan culture, customs and traditions while enjoying extraordinary horse festivals in Yushu and Litang. Horse festivals are the most famous and popular events in Tibet as they are the only ones that encourage full family participation, unlike religious or other ceremonies that do not. While providing a magnificent display of historical traditions amidst the blooming, summer flowers in the stunning backdrop, locals congregate from all over, for euphoric sessions of singing and dancing in their best attire, used to express their level of wealth and prominence. The highlight to these festivals are the horse races themselves, when local nomads and herdsmen race for the finish line in a brave attempt to win. What makes this festival even more outstanding is the emotionally-charged atmosphere that arises from children being reunited with their parents, and lovers meeting after long periods of time due to the nomadic lifestyles that forces separations over prolonged durations.
This itinerary is an example. It's designed to inspire you and provide you with thoughtfully curated ideas. You can choose to do this exact itinerary or completely personalize it. All trips are 100% bespoke.
Highlights
Open Spaces: Travel across vast plains through spectacular valleys and visit timeless monasteries and Buddhist dwellings.
Unique Horse Festival: Join the extraordinary horse racing festivals in Yushu and Litang. Thousands of Tibetans gather annually to enjoy song and dance performances, yak races, strong-man competitions as well as horse racing.
Remote Lands: Explore the traditional Tibetan regions Kham and Amo and gain insight into this extremely remote area and the people who live here. There are over 35,000 nomad families and 1,200 Tibetan Buddhist monasteries spread across the grasslands.
Day-by-Day
Day 1
Xining
Arrive in the gorgeous Tibetan town of Xining, the capital city of Qinghai Province, where you'll find a guide ready and waiting to transfer you from the airport to the Sofitel Xining, which will be your accommodation for the next three nights. This incredible part of Tibet is renowned for its timber, wool and salt commerce. Enjoy a homemade lunch and dinner by talented chefs, who will whip you up an array of mouthwatering, traditional Tibetan cuisine.
Day 2
Xining
Today you will be given an opportunity to explore the Great Monastery of Kumbum, as well as other sites of significance in the area, such as the city's Great Mosque. Kumbum Monastery, otherwise known as Ta'er Monastery, is a Buddhist, hand-built monastery located just over 17 miles away from Xining, and an important place for Yellow Hat Buddhist monks. Beautifully embedded into the jagged mountains, the monastery's contemplative pavilions are scattered over 36 acres of grounds, with the most impressive structures being the silver tower and Great Hall with its golden roof and bejeweled gates.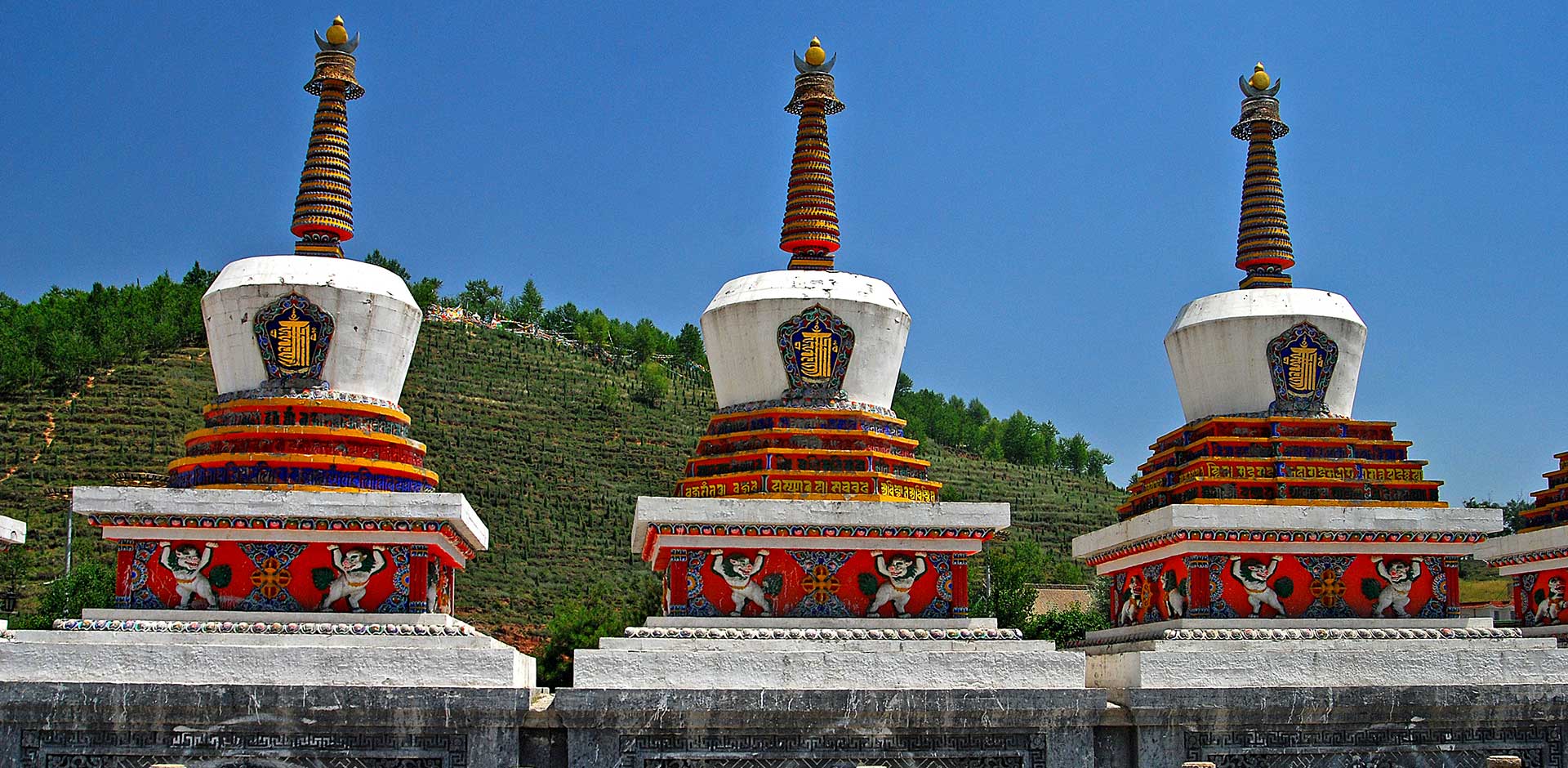 Day 3
Xining
Next, you'll drive around 2.5 hours to explore the region's natural beauty with a visit to Qinghai Lake, as well as the Riyue Sun and Moon Mountain. Traditionally used as the gateway for communication between West, South West and Central China, the Riyue Mountain is part of the Qilian Mountain Range that also creates the division between the agricultural and pastoral areas in Qinghai. Huangshui Valley can be seen to the east, Qinghai Lake is found northwest and infinite, green, mountainous countryside is located southwest of this important and influential landmark. Enjoy spectacular views and absorb the historical atmosphere that resides in these locations.
Day 4
Yushu
Departing Xining, you'll take a short 1.5-hour flight to your next destination, the elegant city of Yushu. This unique settlement is home to 76,000 people, comprised of Han, Hui, Salar and Tu nationals, among the predominant populous of Tibetans. Enjoy engaging with the locals who, through gestures and welcoming hands, will display their local customs and introduce you to their culture. Get a good night's rest in the Gesar Palace Hotel Yushu, a hotel designed in the style of tea house.
Day 5
Yushu
The focal point of your trip will come to light today with a cultural event that gathers nomads, school children and lovers together in a fun, festive and lively day. Centered around horse races, these seasonal festivals attract an influx of people coming from hundreds of miles away. Taste the local wine, dine on fantastic homemade food, sing and dance as you join the masquerade, and enjoy the craziness that surrounds the famous trading associated with all festivals. Gain an experience like no other as this intriguing festival enlightens you into the real, non-commercial side of Tibet. Make your way back to the conveniently-located Gesar Palace Hotel Yushu and attempt to get a good night's rest for a continuation of the next day's festivities.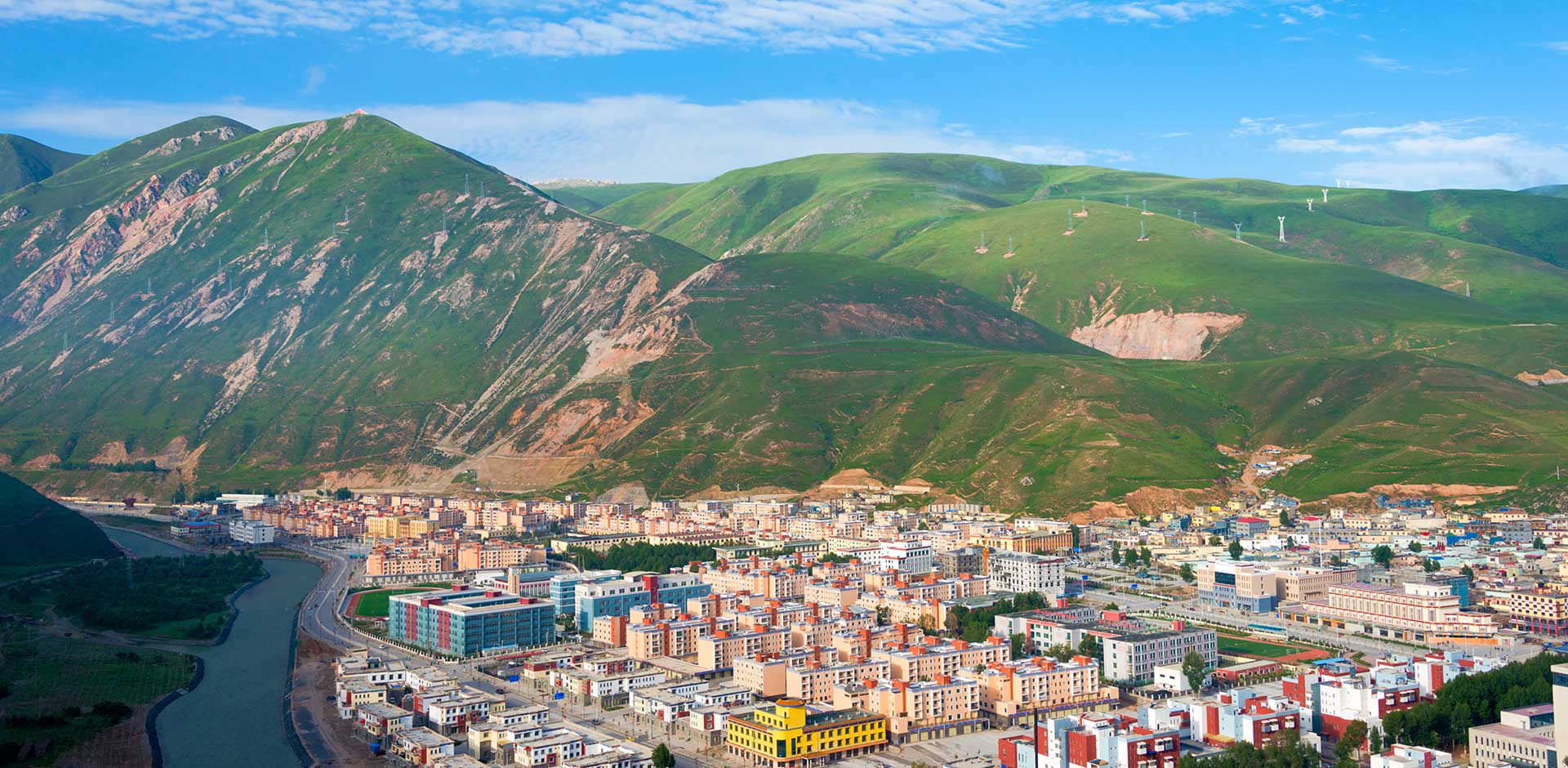 Day 6
Yushu
Wake up, indulge in a tasty Tibetan breakfast and put on a pair of comfortable shoes. Today you will join the merry crowds once again as the nomads take off on their famous horse race to earn the reputable title. Enjoy a heartfelt lunch supplied by local families to regain energy for more dancing, cheering and singing. Make sure to take plenty of photos before heading back for a delightful last dinner and relaxing overstay at the now familiar Gesar Palace Hotel Yushu.
Day 7
Serxu
Say your friendly goodbyes before gathering your belongings, and enjoying one last breakfast in this stunning setting of Yushu. Today you will leave the unforgettable town to explore the wonders of Serxu (3.5 hours away), where you will visit the famous Serxu Monastery. This fascinating landmark is home to the second largest, future Buddha statue in Tibet, the Maitreya (Byams-pa) Buddha. Enjoy the stunning scenery as you look over the mountains in the distance. Colorful prayer flags will give you an authentic feel to this incredible Tibetan site. Snap away before heading for a lovely overstay in a local guesthouse in the heart of Serxu in Shiqu Country.
Day 8
Derge
Wake up nice and early to head out on another scenic route as you make your way up to the beautiful glacial mountain of Derge Grand Canyon. En route, capture a breathtaking view of Manigange and Chaola Mountain, where you can expect an outstanding view of Xinluhai Lake, and the heavenly white peaks of the cascading mountains and their glaciers. Take time to explore the Dzogchen Monastery that has a profound influence in the Nyingma culture. This Monastery has been famous for hosting traditional Tibetan Buddhist teachings, since it was founded in 1685, and today holds a reputation for being one of the major centers for the preservation of Buddhist teachings and its artifacts. Rest in the peaceful Chaola Mountain Hotel, where you will be served a gorgeous Tibetan meal, in the fresh air that penetrates off the crisp mountain range.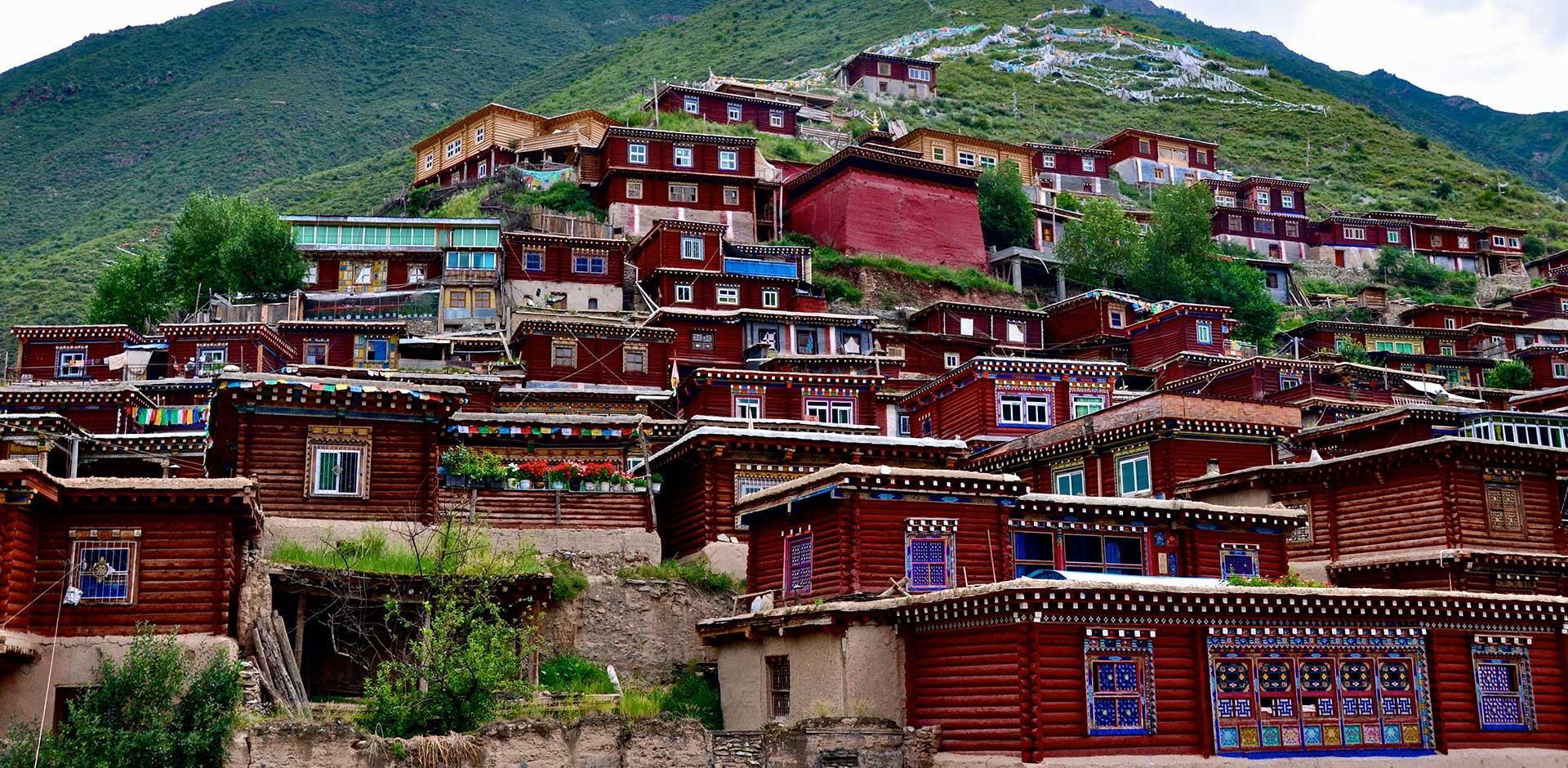 Day 9
Derge / Garzê
Take a moment to absorb the picturesque view of salient mountains rising in the distance as you get ready for a day that will teach you more about Buddhism, and the preservation of its scriptures. Head towards the Kham province, where you will reach the larger town of Derge and its famous Printing House (Parkhang). Derge town is historically-renowned in this region of Tibet, for being the capital of the Derge Kingdom that once ruled the whole northern Kham area. At the printing house, watch the artisans at work as they silently carve their woodblocks. Enjoy a peaceful lunch before leaving the spiritual town of Derge for Garzê Tibetan Autonomous Prefecture. Gain insight into the functioning of a traditional Tibetan hospital en route. A Tibetan designed style hotel will be your shelter for the night, where you can enjoy a sociable group dinner under the stars.
Day 10
Garzê / Litang via Xinlong
Wake up refreshed from a peaceful night's sleep and have a relaxing day of sightseeing as you head five hours toward the nomad town of Litang. Experience luscious, picturesque views as you weave through the Yajiang Valley and over the Litang Grassland. At nearly 13,200 feet, allow your body to acclimatize as you take in the incredible atmosphere that is the birthplace of several Buddhist figures, including the 7th Dalai Lama and the 5th Jamyang Xeba of Labrang. Settle into the Litang Chongcao Hotel, located on Litang's high plateau grasslands, where you will have exciting encounters with local nomads alongside their Yaks, sheep, horses and goats. Get a good sleep tonight to prepare for the famous Horse Riding Festival that is hosted in this high-altitude village.
Day 11
Remote
Join the crowd at one of a series of horse racing festivals, attracting Tibetans from all over the plateau, including Qinghai, Sichuan and Tibet. Enjoy watching local rituals as Tibetans from all over flock in early to set up their tents. The women dress to impress with their extravagant jewellery. Get a feel for the festivities as you witness traditional opening ceremonies and mingle with local nomads in their rapidly-assembled trade market, where you can be sure to collect a few valuable souvenirs at a low cost, bartered price. After a day of singing, dancing, talking and eating, head back to the Genie Hotel where you can catch up on rest for the main event tomorrow.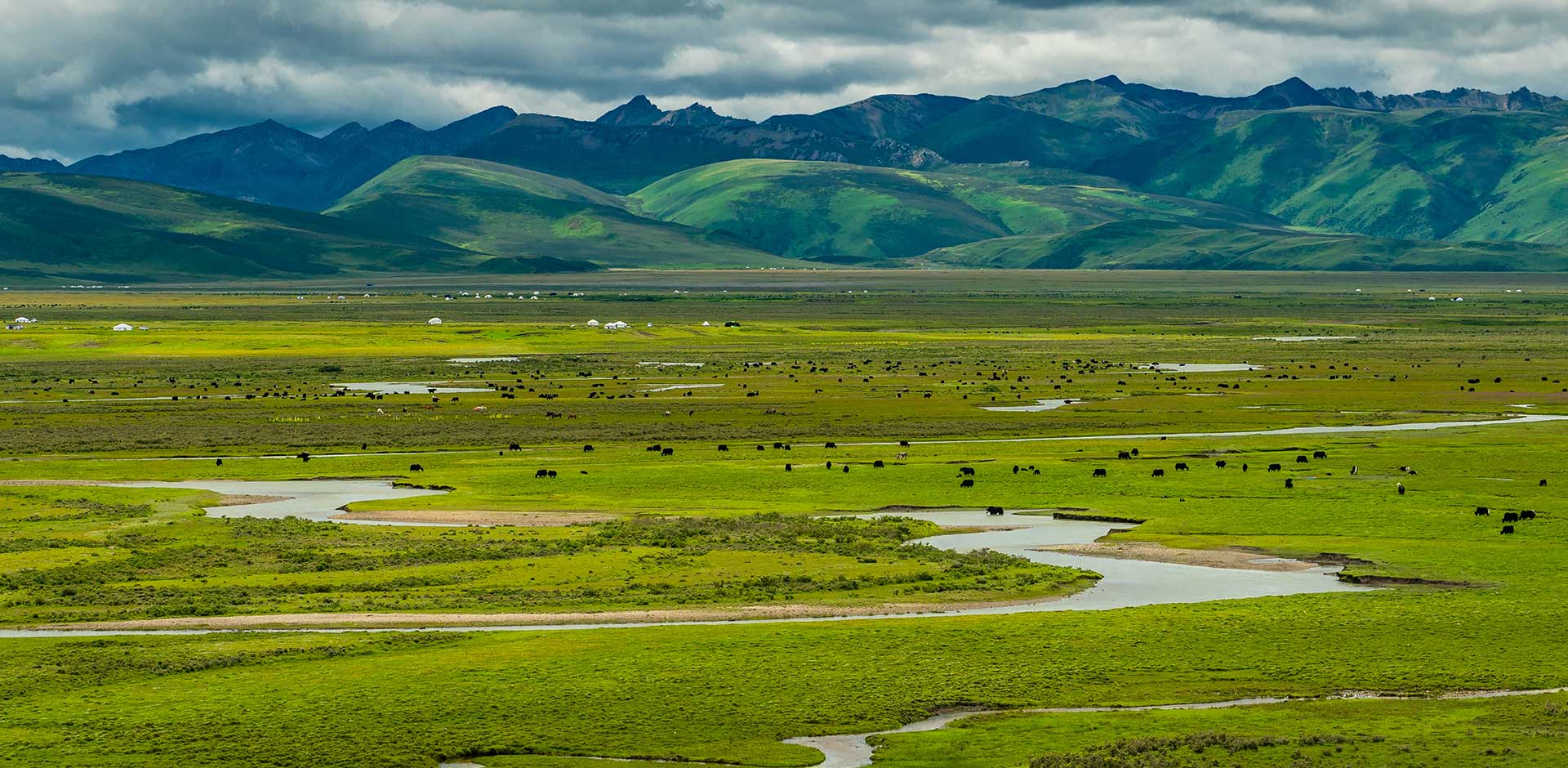 Day 12
Remote
Rise with the early chants of nomads and their families as they prepare for the major horse riding event that will take place today. The local favorite is horseback target shooting, which provides quite the spectacle: 20 riders brandishing rifles as they gallop neck-and-neck towards the finish. The horse racing is divided into two stages. After an initial elimination round, supporters may place bets on the horse and racer of their choice. If your betting horse wins, it is normal to be given an opportunity to sit next to the rider on the horse. After a long and tiring event, with its ceremonious finale, retire to Genie Hotel one final time.
Day 13
Danba
After an eventful few days, allow yourself an enjoyable, relaxing breakfast with the rising sun, glistening over the snowcapped, infinite cascading mountains. Today's journey will see you travel for 8 hours from Litang to Danba, via Tagong and Bamei. The Yak Canyon and Danba County (Rongzhag), in the Garze Autonomous Prefecture, will be your highlights of the day. Famous for nomadic Yak animal and impressive watchtowers respectively, allow these sites to deliver cultural insight into the Tibetan lifestyle. You will also be taken to the Tibetan village Jiaju and the watchtowers at Suopo and Zhonglu, where you will be able to get a bird's-eye view of the breathtaking plateaus of land, nestled into the valleys below. En route to Danba, wisit the Tagong Monastery, a well-known Tibetan Buddhist monastery of Sakya sect. Tagong Monastery has a history of over 1000 years, and is one of the most important pilgrimage destinations for Tibetans in the Kham region. Have an easy walk on the picturesque Tagong Grasslands, then continue the drive down to the green valley of Danba County.
Day 14
Danba
Spend a full day exploring the legendary Danba Tibetan villages that are perched in the green mountains, including Jiaju Village, Suopo Village and Zhonglu Village. The Tibetan villages in the Danba region are famous for their soaring watchtowers and traditional fortress-like houses. These stone watchtowers were built hundreds of years ago for defence, transmitting messages and storage. Step into a local home and chat with hospitable family members about village life and their unique customs. If energy permits, climb one watchtower to take in a sweeping view of the picturesque valley, and listen to your guide recount the stories and history of these historic buildings.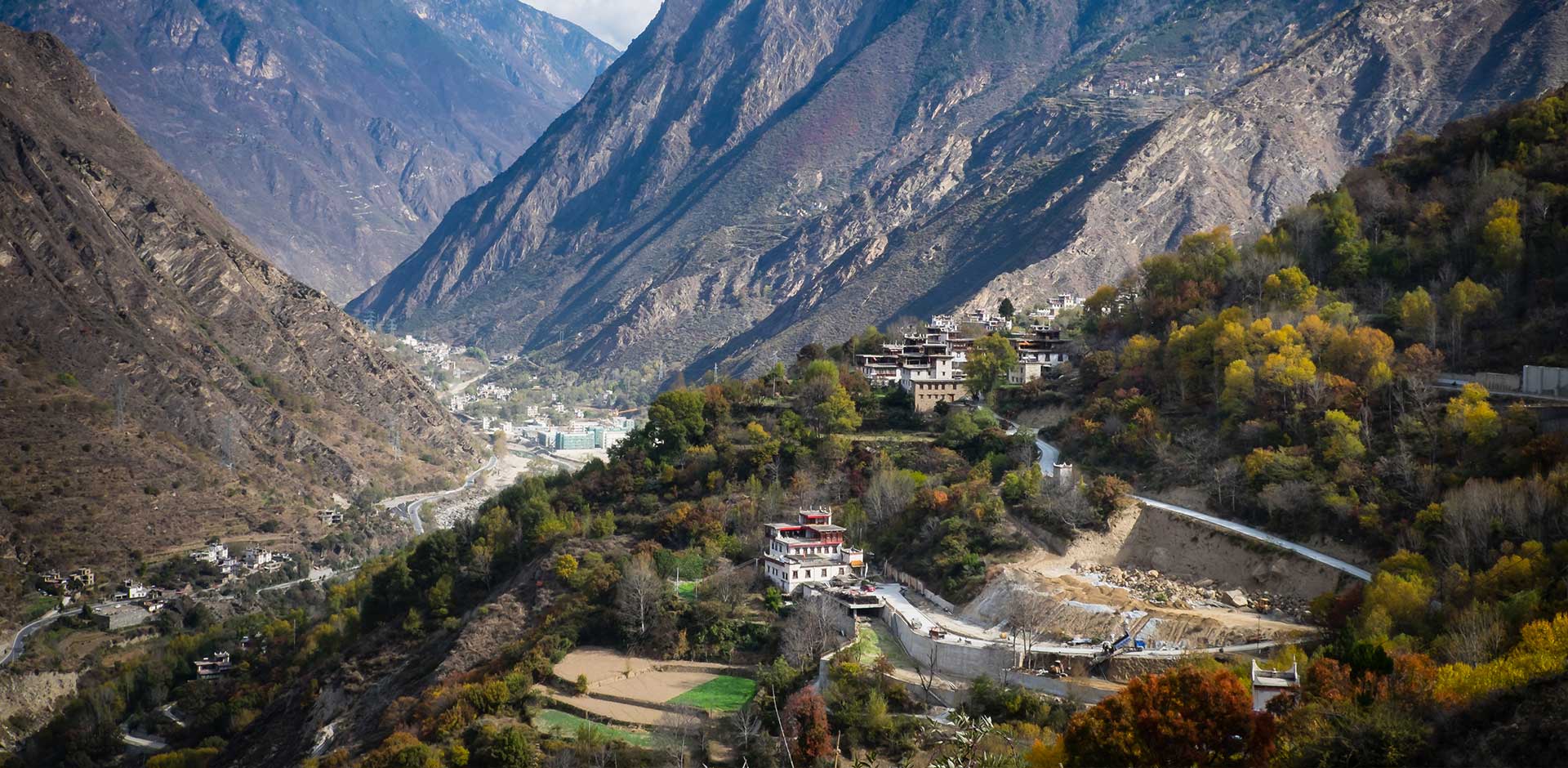 Day 15
Dujiangyan
This morning head east to Dujiangyan, which takes around 6 hours, including several stops en route. During the drive, pass by the Four Sisters Mountain, often referred to as the Oriental Alps. Legend has it that a strong man, Alangbayi, fought off evil spirits here, but died in the process of fighting the water goddess, Maerduola. A father of four, his youngest daughter sought revenge, and with the help of a friend, managed to defeat Maerduola, which blossomed their friendship into love. However, after tricking the water goddess into flooding the area, it was impossible for the youngest sibling to fight off the spirit alone. All sisters joined together and transformed into mountains, trapping the spirit within. The younger sister grew into a glacially-covered, taller mountain to eternally imprison the spirit. Her lover hovered above in the form of a cloud to symbolize his eternal love for her. Contemplate this beautiful story as you arrive at Dujiangyan in the late afternoon, have the rest of the day at leisure and enjoy the fine amenities that Six Senses offers. Dinner will be arranged on your own.
Day 16
Chengdu
This morning, visit giant pandas at Dujiangyan Panda Base. One of China's three panda bases managed by the China Conservation and Research Center for the Giant Panda, Dujiangyan Panda Base currently has 15 pandas living in the half-natural panda enclosures (enclosures with both indoor and outdoor areas). After you visit, drive to Chengdu in the afternoon, around an hour and a half away, and check in to your hotel. If energy permits, enjoy a leisurely stroll along the traditional alleyways of Chengdu's old neighborhood, and explore the reminders of Chengdu's past.
Day 17
Departure
After a truly spectacular journey learning about and experiencing first-hand the culture, customs and traditions of the Tibetan people and their flamboyant ceremonies, you will be transferred to the airport, where you can check in for your onward journey.
TERMS AND CONDITIONS
Price is based on double or twin hotel room occupancy and includes accommodation, transfers, car/driver, English-speaking guide, activities and entrance fees, full board in all destinations except for the first day in Xining and the final two days in Chengdu, where breakfasts and some casual lunches while touring may be included. Flights and optional special activities will be quoted separately. Most personal expenses, including dinners in Chengdu, alcoholic beverages, spa treatments and gratuities can be paid on the spot while traveling. Prices may vary depending on season, choice of accommodation and other factors.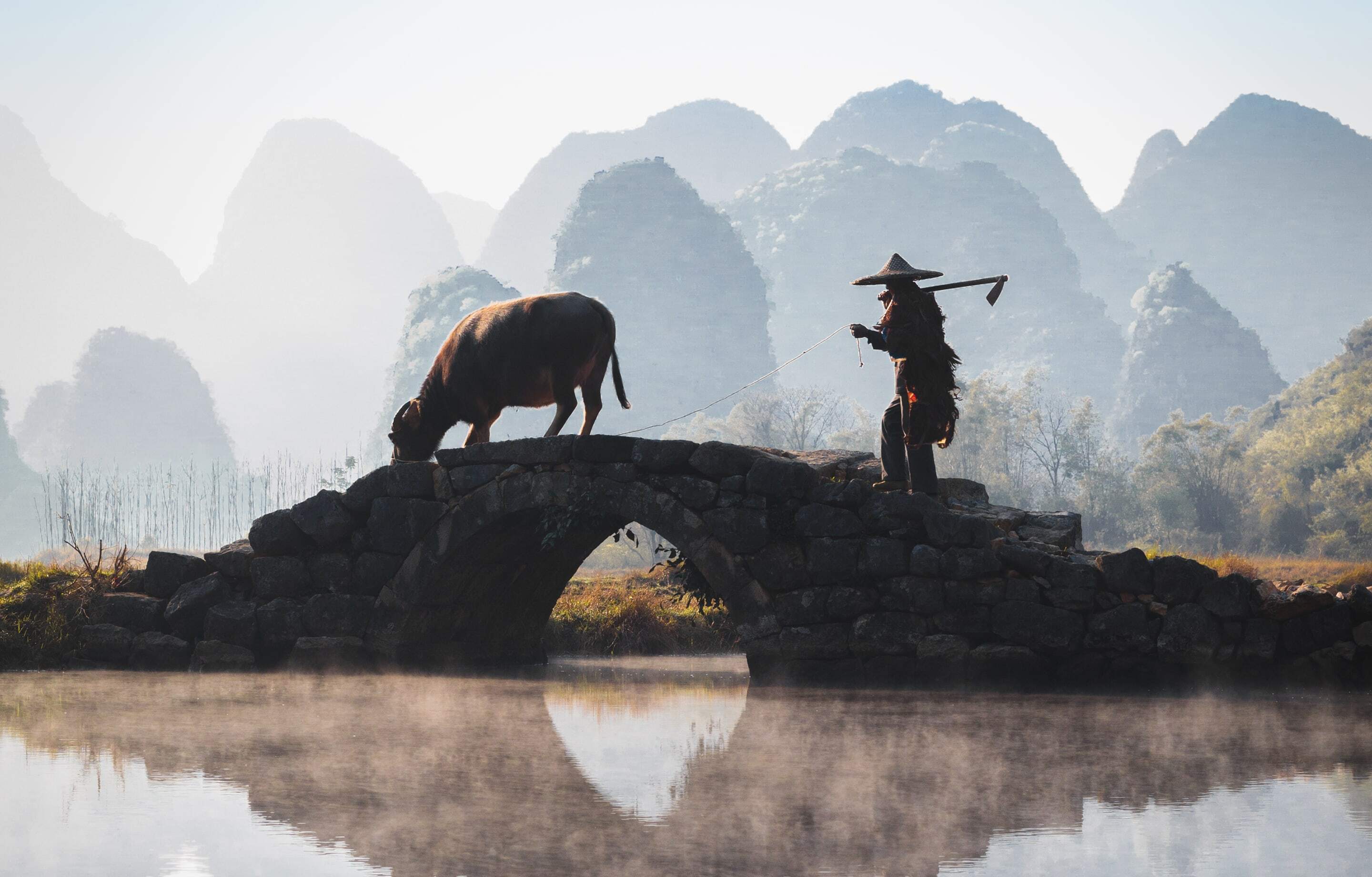 Why Remote Lands?
Exclusively Asia
With Remote Lands you'll travel with people who have made Asia the solitary focus of their own lifelong adventure. As our guest, you'll discover Asia on a journey that is completely, authentically your own, adapted from our own remarkable experiences and adventures over the years.
With Remote Lands you'll travel with people who have made Asia the solitary focus of their own lifelong adventure. As our guest, in the continent that our north American founders Catherine and Jay have adored and explored for decades, you'll discover Asia on a journey that is completely, authentically your own, adapted from our own remarkable experiences and adventures over the years.
Travelogues
An Asia-focused magazine brought to you by Remote Lands – a platform for adventure, luxury, and authenticity from experts and explorers around the continent.
What Others Say
Here is a small selection of the kind words our guests have said about us, as well as features by journalists and travel writers.
From the moment I happened upon the REMOTE LANDS website over a year ago, browsed the options, I knew that this would be well worth it. The entire staff is nothing less than professional with service that made us feel like royals.
This was truly the trip of a lifetime. Magical destinations, the most luxurious hotels in the world, and the most wonderful travel companions we could've wished for. We were treated like family everywhere we went and we have 14 new best friends.
We have used some of the top rated travel specialists all over the world and, without question, Catherine Heald and Remote Lands are at the very top of the list!