Example Itinerary
Datong to Pingyao
Enjoy a magnificent journey through traditional Chinese art, customs and monumental sites that will leave you with unforgettable memories and experiences. The Datong - Pingyao itinerary will take you across the Shanxi province, where you will visit UNESCO World Heritage sites, the Yungang Grottoes and courtyard estates in Pingyao. Ancient opera stages and the classic Nine Dragon Wall in Datong will immerse you in the long and colorful history of the region. A beautiful, scenic route and an adventurous walk along the top of 15th-century ramparts will make this trip truly unforgettable.
This itinerary is an example. It's designed to inspire you and provide you with thoughtfully curated ideas. You can choose to do this exact itinerary or completely personalize it. All trips are 100% bespoke.
Highlights
Yungang Grottoes: This complex of 252 caves holds over 51,000 stone statues and is an UNESCO-designated World Heritage Site for achievement in Chinese Buddhist cave art. The Yungang Grottoes are one of only three such complexes in the country.
Pingyao Ancient City: This small town in Shanxi is considered the best ancient walled city in China, and even amongst the best in the world. It is still inhabited and with cobbled streets and buildings almost entirely from the Ming and Qing dynasties. Due to its well-preserved ancient atmosphere, it is a popular destination for film sets and photoshoots.
Shanxi Cuisine: The Shanxi region specializes in lamb and goat, and is most famous in China for its noodles and breads. While here, it is remiss to not try a bowl of knife-cut noodles and minced lamb dumplings which are ubiquitous in the area.
Day-by-Day
Day 1
Datong
Originating in the capital Beijing, catch a flight to the beautiful city of Datong, located in the Shanxi province of China, and start an action-packed three-day journey. Your trip will begin with a visit to the incredible World Heritage Site of Yungang, where over 252 ancient Buddhist grottoes house over 51,000 Buddhist statues and Chinese stone carvings dating back to the 5th century. You will then be taken on an informative tour of the well-preserved Huayan-Si Temple from the Liao and Jin dynasties. Enjoy a delightful lunch before admiring the intricately-carved Jin dynasty statues scattered within the Shanhua Monastery. Complete your day at the historical Nine Dragon Screen, where a 600-year-old glazed screen, the oldest in the country, depicts nine flying dragons, as well as images of oxen, dogs, deer, rabbits and other animals. Head to the Holiday Inn Datong, where you will spend a comfortable first night in a relaxing environment, located within walking distance from the hub of the city. Dine at one of the three on-site restaurants that offer either Korean BBQ, Western delicacies or traditional Chinese seafood.
Day 2
Pingyao
Gather your belongings to make an early start towards the south-west region of Pingyao, a 4-hour drive away. Before settling in to the traditionally-designed 14th-century mansion of Jing's Residence, where you will retire for the evening, explore the incredible wooden Hanging Temple perched on the sacred Hengshan mountain. Connect with traditional Chinese art and culture at the Jinci Temple complex and explore Qiao's Compound, an 18th-century courtyard estate comprising over 300 rooms and an ancestral temple. Located north-west of Pingyao, the site is most famous for its appearance in the film 'Raise the Red Lantern' and will provide perfect picture taking opportunities.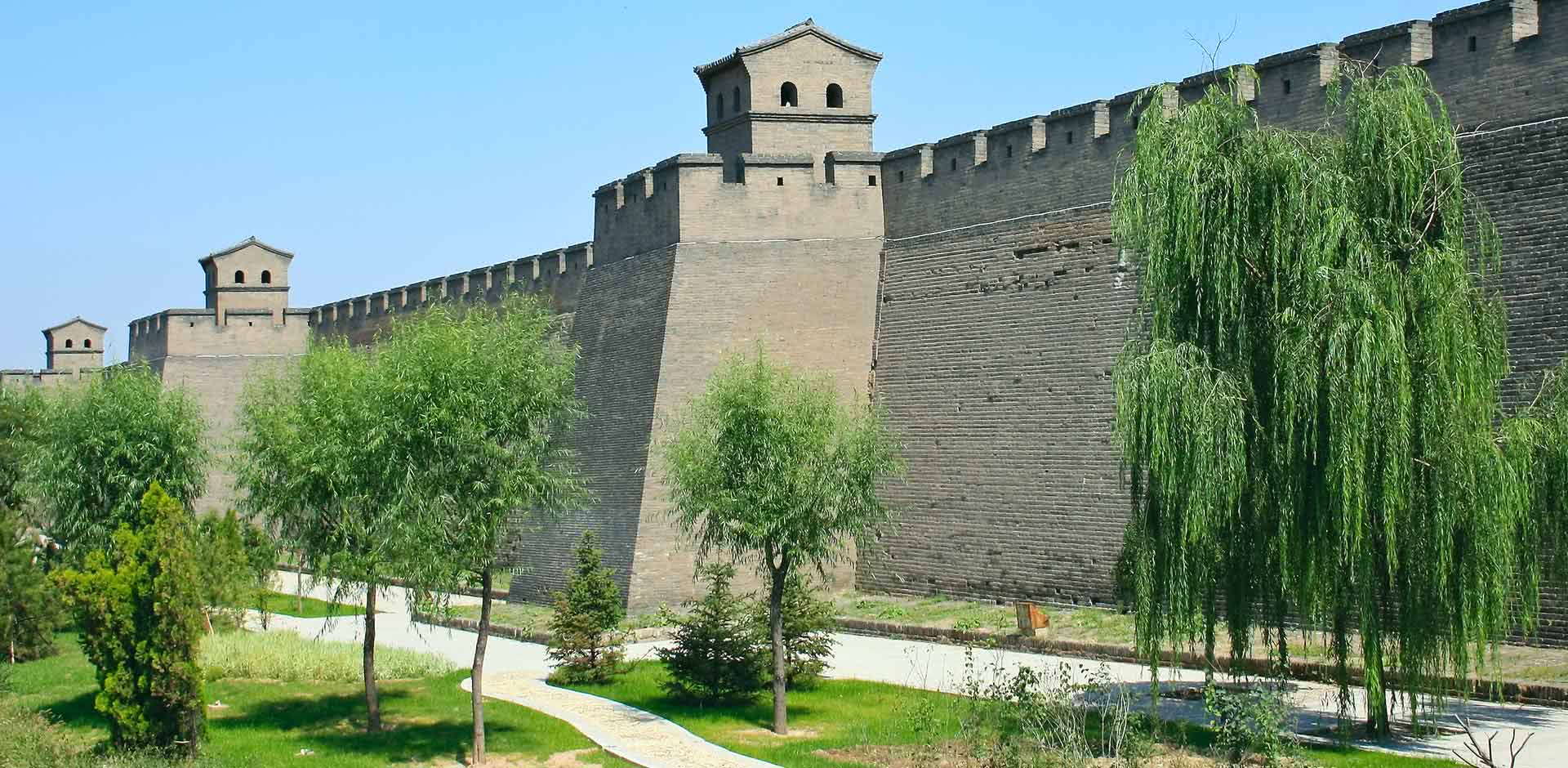 Day 3
Pingyao
A day spent in the nostalgic, Ming-era town will be much more adventurous than your usual form of sightseeing. It will offer remarkable insight into the cultural, social and religious development in one of the most influential periods in Chinese history. Start your day with a short climb up the 15th-century city wall and walk along the impressive ramparts, where you will be able to get a great view of the city below. Visit some of the city's temples, renowned for hosting opera events during special holidays, including the Cheng Huan Miao, the oldest stage in the area. After a short break, visit a local home to get a close view of the complex and detailed Ming architecture. A traditional lunch will energize you for an unforgettable tour around the exquisite Taoist Temple, before roaming the passages of the busy market. Purchase some unique Chinese souvenirs to take home and make the most out of a relaxing last night's stay at Jing's Residence, where you can share your experiences among other guests before your onward journey tomorrow.
Day 4
Departure
With incredible memories and photographic evidence, take your time to pack your bags as an airport transfer awaits you. Take in the last moments in this beautiful part of China as you complete your farewell and fly on to Shanghai.
TERMS AND CONDITIONS
Price is based on double or twin hotel room occupancy and includes accommodation, transfers, car/driver, English-speaking guide, activities and entrance fees, breakfasts and some casual lunches while touring. Flights and optional special activities will be quoted separately. Most personal expenses, including dinners, alcoholic beverages, spa treatments and gratuities can be paid on the spot while traveling. Prices may vary depending on season, choice of accommodation and other factors.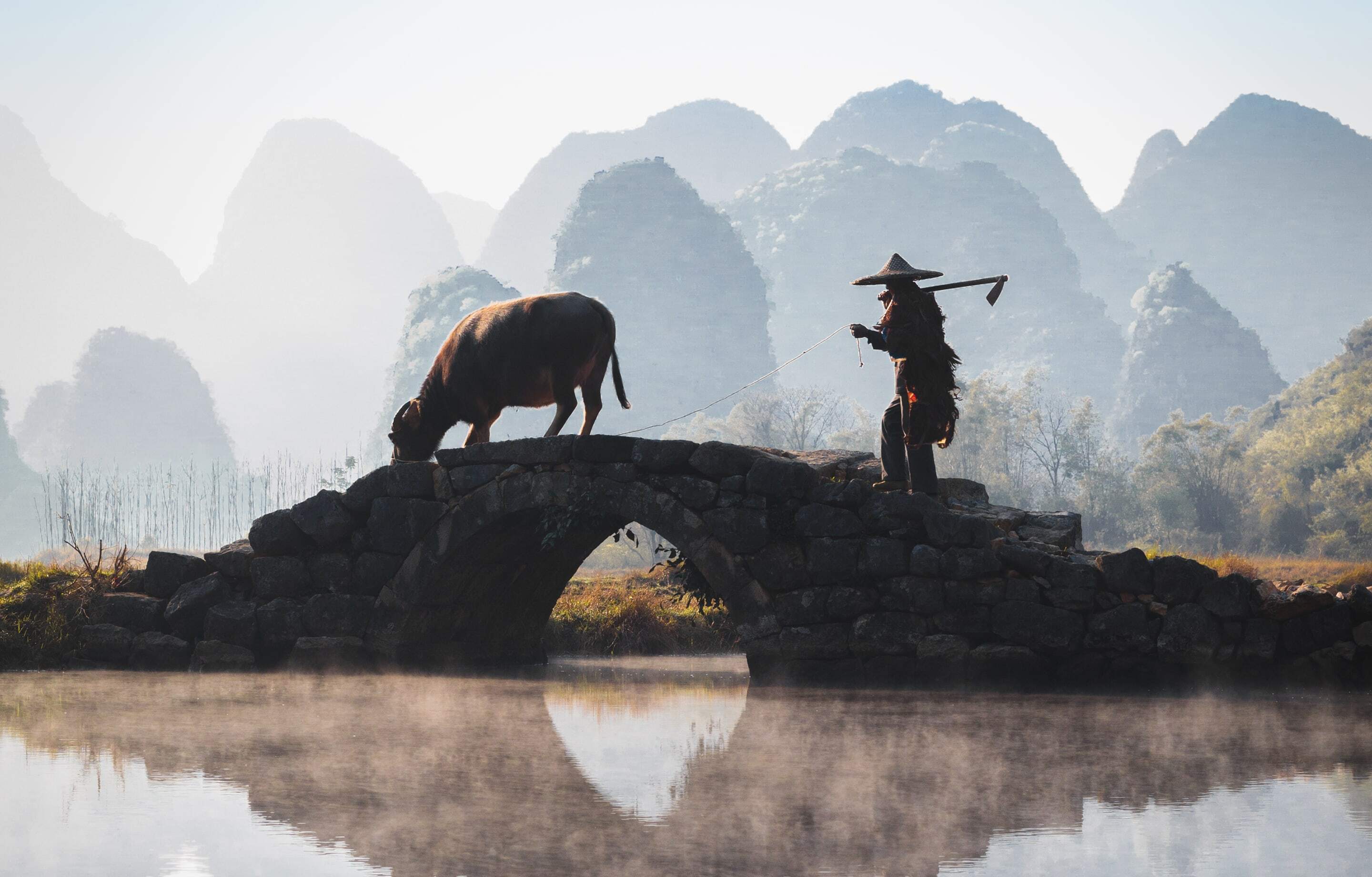 Why Remote Lands?
Exclusively Asia
With Remote Lands you'll travel with people who have made Asia the solitary focus of their own lifelong adventure. As our guest, you'll discover Asia on a journey that is completely, authentically your own, adapted from our own remarkable experiences and adventures over the years.
With Remote Lands you'll travel with people who have made Asia the solitary focus of their own lifelong adventure. As our guest, in the continent that our north American founders Catherine and Jay have adored and explored for decades, you'll discover Asia on a journey that is completely, authentically your own, adapted from our own remarkable experiences and adventures over the years.
Travelogues
An Asia-focused magazine brought to you by Remote Lands – a platform for adventure, luxury, and authenticity from experts and explorers around the continent.
What Others Say
Here is a small selection of the kind words our guests have said about us, as well as features by journalists and travel writers.
From the moment I happened upon the REMOTE LANDS website over a year ago, browsed the options, I knew that this would be well worth it. The entire staff is nothing less than professional with service that made us feel like royals.
This was truly the trip of a lifetime. Magical destinations, the most luxurious hotels in the world, and the most wonderful travel companions we could've wished for. We were treated like family everywhere we went and we have 14 new best friends.
We have used some of the top rated travel specialists all over the world and, without question, Catherine Heald and Remote Lands are at the very top of the list!