Example Itinerary
Exploring the Yangtze
Explore the delights of the Yangtze River with our luxury four-day boat cruise down this special waterway in central China. At nearly 4,000 miles long, this river is the longest in Asia and the third-longest in the world. The river is the lifeblood of many Chinese who live near its banks and live their lives by its bounty. Enjoy the stunning landscapes and Chinese life along the waterway as you visit Chongqing, the Ghost City of Fengdu, Qutang Gorge, Shennong Stream, Wu Gorge and Xiling Gorge. Learn an ancient Chinese board game and experience life as the residents do by visiting a local school. Finally, you'll get to visit the Three Gorges Dam - the spectacular highlight of this wonderful trip.
This itinerary is an example. It's designed to inspire you and provide you with thoughtfully curated ideas. You can choose to do this exact itinerary or completely personalize it. All trips are 100% bespoke.
Highlights
Three Gorges Dam: Learn about the controversial engineering wonder that is the Three Gorges Dam, the largest dam in the world, and how it has changed life for Chinese in the area. It is one of the few man-made structures on Earth that is visible to the naked eye from Space, according to NASA.
Yangtze River Cruise: Enjoy the beautiful views from the riverboat as you wind your way down the famous Yangtze river, one of the most beautiful areas in China.
Luxury Boat: The Sanctuary Yangzi Explorer boasts the largest cabins and suites on the river, well-appointed and replete with private balconies. Exceptional personalized service, activities, and Internationally-trained chefs deliver a comfortable experience.
Day-by-Day
Day 1
Chongqing
Arrive in Chongqing, one of the fastest-growing urban centers in the world, and begin your Yangtze River cruise. After settling into your luxurious suite, the ship will head downstream along this spectacular cliff-lined river, through the Three Gorges region. The total length of this wonderful trip is 402 miles and is considered by most Chinese people to represent the single most scenic area in all of China. Once you're relaxed on board, it's time to take in the beautiful scenic sights. In the evening you'll enjoy an informative documentary screening about the Three Gorges Dam Project, the world's largest hydroelectric power station, which will be shown in the Tang Theater. Enjoy your first sleep on board this magical voyage and breathe in all the sights and sounds of amazing China.
Day 2
Fengdu
Start your day with traditional Chinese exercise and work up an appetite for a buffet breakfast, or have it privately in-suite. After you've eaten, enjoy a short trip to Fengdu, where you'll visit the Ghost City and discover the many famous ghost statues and learn about the local superstitions and rituals regarding the afterlife. Experience local life at a kindergarten, or take part in the senior exercise regime at the park. After lunch, choose among lectures and discussions, a Chinese medicine demonstration, a special Aromasoul Dream Spa treatment (advanced booking required), or an arts and crafts demonstration. Don't know how to play mahjong? Learn the tricks of this popular Chinese tile game here. After a complimentary afternoon tea, you'll get a special welcome from the captain, who'll be delighted to have you on board. Finally, relax the evening away after a private gourmet dinner in your suite and a crew show performance that's guaranteed to entertain.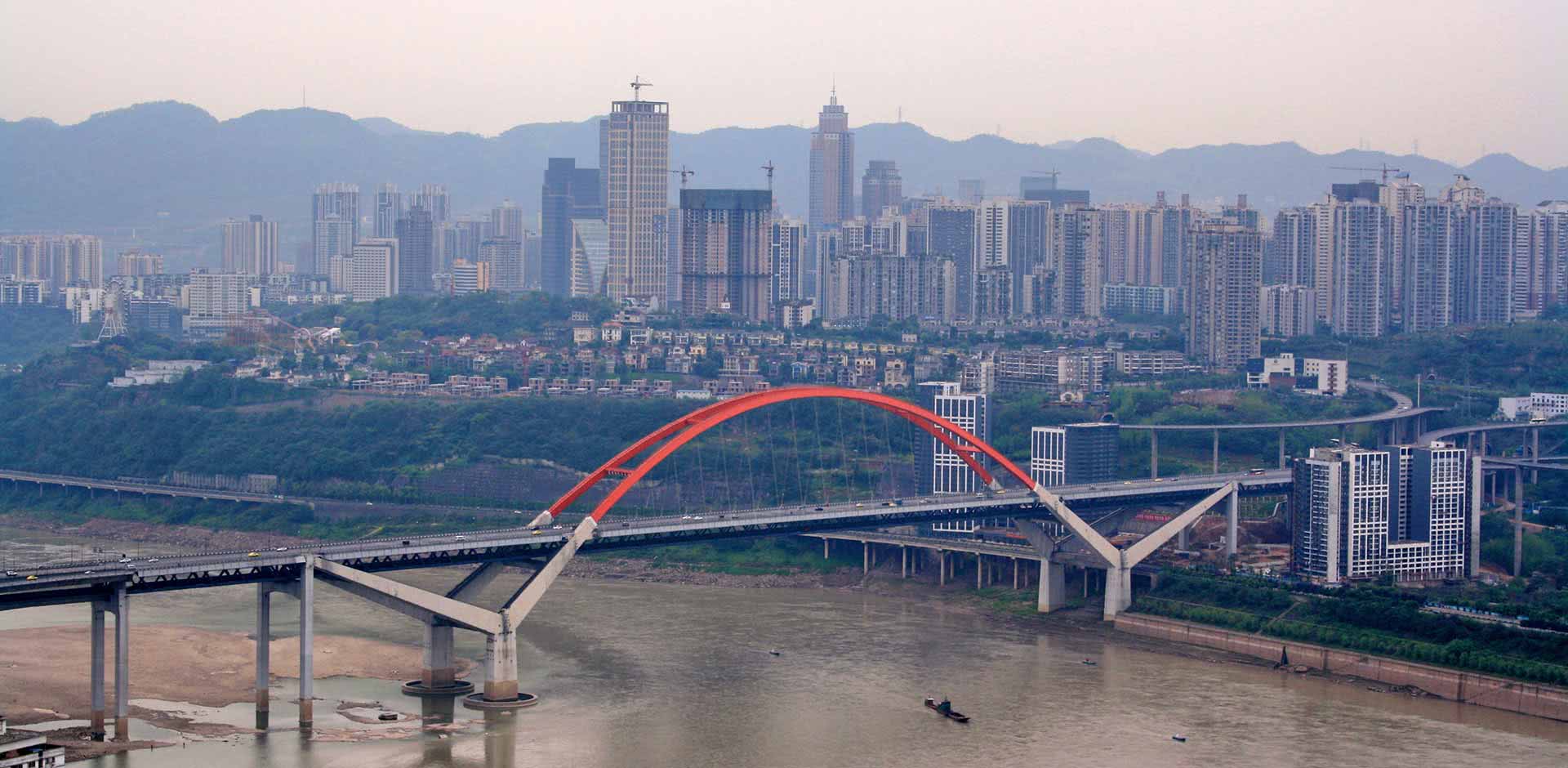 Day 3
Qutang Gorge - Shennong Stream - Wu Gorge - Xiling Gorge
In the early hours of the morning, the ship will enter Qutang Gorge. Enjoy an international buffet breakfast or a private in-suite dining option while viewing the Wu Gorge, stretching 28 miles. Awaken the senses with a Tai Chi class, before disembarking at Badong, known for its coal mining and farming, for a real longboat (sampan) trip poled by Tujia boatmen. Sit back and enjoy lunch, an international buffet, before attending either lectures and discussions, or enjoying a special Aromasoul Dream Spa treatment (advanced booking required). Thereafter, enjoy a complimentary afternoon tea or special "bird cage" themed afternoon tea in your suite. Tonight you'll experience a unique "Taste of China" farewell dinner with your fellow guests.
Day 4
Departure
Start the final day of this exciting tour with an excellent international buffet breakfast before you arrive at the Three Gorges Dam Project site and begin a fascinating tour. The controversial dam is the largest on Earth, at 1.2 miles wide and 600 feet in height. The dam's 26 generators will generate enough energy to reduce China's reliance on coal. The downside? It could submerge 13 cities, 140 towns, 1,352 villages and over 600 industrial factories, more than 1,200 archeological projects, and 1.2 million people will need relocating as a result of the flooding. Armed with more knowledge about the region, return to the boat, say your goodbyes to your new friends, and disembark at Yichang. Your tour is over, but you're left with a lifetime of fabulous memories and a new insight on how life goes on along one of the most important waterways in the world.
TERMS AND CONDITIONS
Price is based on double or twin hotel room occupancy and includes accommodation, transfers, car/driver, English-speaking guide, activities and entrance fees, breakfasts and some casual lunches while touring. Flights and optional special activities will be quoted separately. Most personal expenses, including dinners, alcoholic beverages, spa treatments and gratuities can be paid on the spot while traveling. Prices may vary depending on season, choice of accommodation and other factors.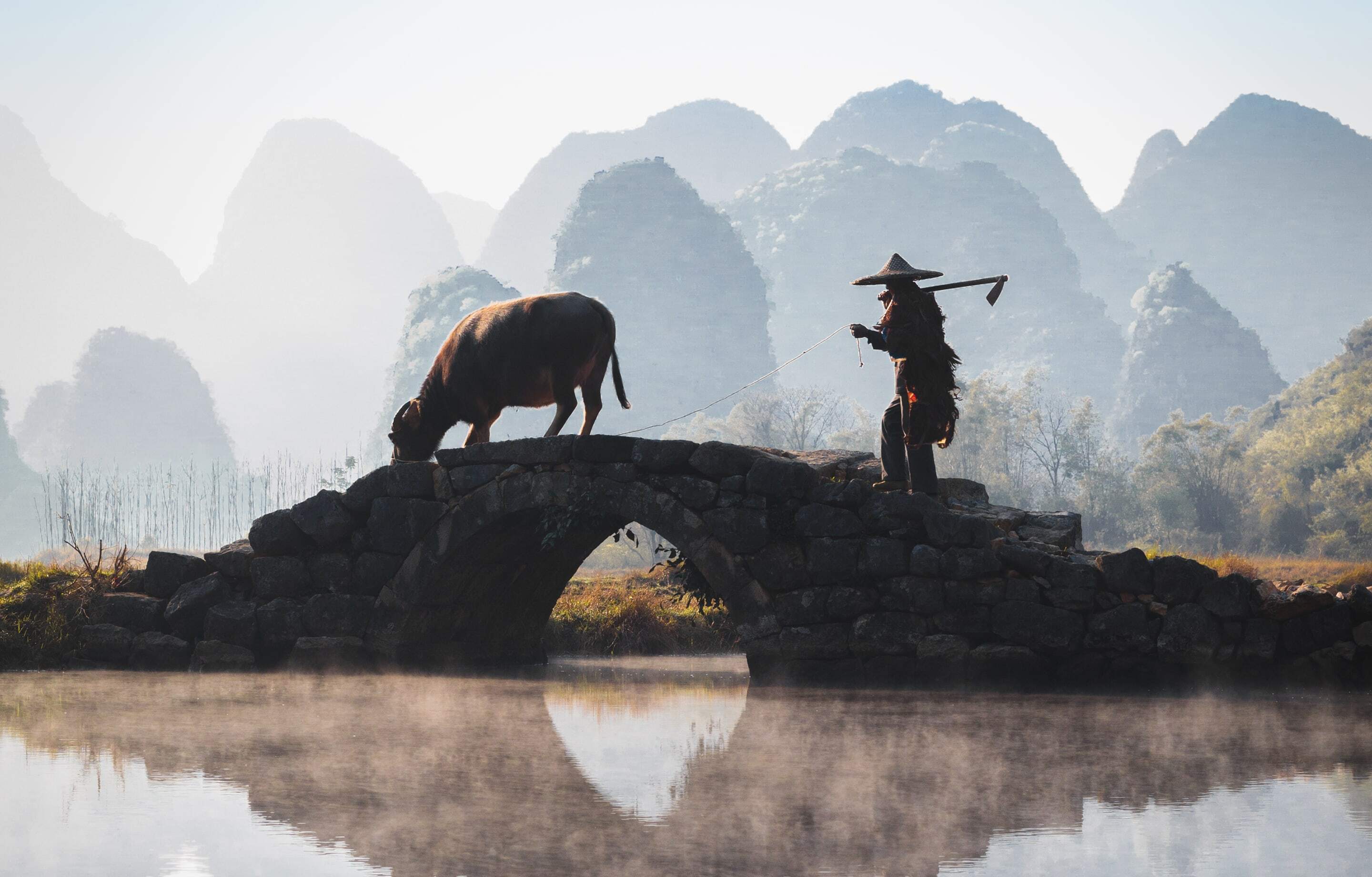 Why Remote Lands?
Exclusively Asia
With Remote Lands you'll travel with people who have made Asia the solitary focus of their own lifelong adventure. As our guest, you'll discover Asia on a journey that is completely, authentically your own, adapted from our own remarkable experiences and adventures over the years.
With Remote Lands you'll travel with people who have made Asia the solitary focus of their own lifelong adventure. As our guest, in the continent that our north American founders Catherine and Jay have adored and explored for decades, you'll discover Asia on a journey that is completely, authentically your own, adapted from our own remarkable experiences and adventures over the years.
Travelogues
An Asia-focused magazine brought to you by Remote Lands – a platform for adventure, luxury, and authenticity from experts and explorers around the continent.
What Others Say
Here is a small selection of the kind words our guests have said about us, as well as features by journalists and travel writers.
From the moment I happened upon the REMOTE LANDS website over a year ago, browsed the options, I knew that this would be well worth it. The entire staff is nothing less than professional with service that made us feel like royals.
This was truly the trip of a lifetime. Magical destinations, the most luxurious hotels in the world, and the most wonderful travel companions we could've wished for. We were treated like family everywhere we went and we have 14 new best friends.
We have used some of the top rated travel specialists all over the world and, without question, Catherine Heald and Remote Lands are at the very top of the list!