Example Itinerary
Classic China
This 10-day luxury tour showcases China's must-see and culturally significant sights - the Great Wall, the Terracotta Army, the Forbidden City, the West Lake and many more. Starting from Beijing, you'll see all the major landmarks with the guidance of a local expert, you'll sample delicious local cuisine and stay in a fantastic luxury hotel every night. One optional extra on this tour is a helicopter tour over the Great Wall of China - certainly a once-in-a-lifetime experience.
This itinerary is an example. It's designed to inspire you and provide you with thoughtfully curated ideas. You can choose to do this exact itinerary or completely personalize it. All trips are 100% bespoke.
Highlights
Global Landmarks: Visit the country's most storied and globally-recognized landmarks: the Great Wall of China and the Forbidden Palace. Stroll atop the winding stone wall and explore the hallowed grounds of the former imperial palace with an expert to truly appreciate the magnificence and history of these structures.
Unearthed Legacy: A discovery that stunned the world in 1974, the buried vaults in Xian revealed thousands of life-like terra-cotta warriors that still captivates scholars today. Get a close up look at the Terracotta army on a VIP tour with an expert involved in the ongoing excavation work.
Panda Encounter: Head to the hometown of the endangered Giant Panda to become a volunteer caretaker and learn just what it takes to care for these lovable creatures within their private enclosures.
Day-by-Day
Day 1
Beijing
You'll start your journey in Beijing, where the first port of call will be the Temple of Heaven, a sacrificial altar built in the Ming Dynasty. This UNESCO World Heritage site features the Hall of Prayer for Good Harvests - a three-gabled wooden building constructed without nails. From ancient to futuristic, it's off on a tour of Beijing's stunning contemporary architecture, visiting sites like the Bird's Nest, the Water Cube and the Alien Egg. In the evening, enjoy a sound night's rest in a top Beijing hotel. We recommend the heritage-style Aman at Summer Palace, or the modern, minimalist Opposite House.
Day 2
Beijing
Today you'll tour the Forbidden City, built in the Ming Dynasty. This UNESCO-listed site was home to a succession of emperors and their families over the span of 500 years, and today its palatial architecture serves as a spectacular historic record, now housing imperial art and artifacts. After exploring adjacent Tiananmen Square, you'll be chauffeured around traditional hutongs in a pedicab, or rickshaw. Hutongs are narrow alleys with stone shophouses and courtyard mansions, best explored at a leisurely rickshaw pace. Return to your luxury hotel in Beijing tonight.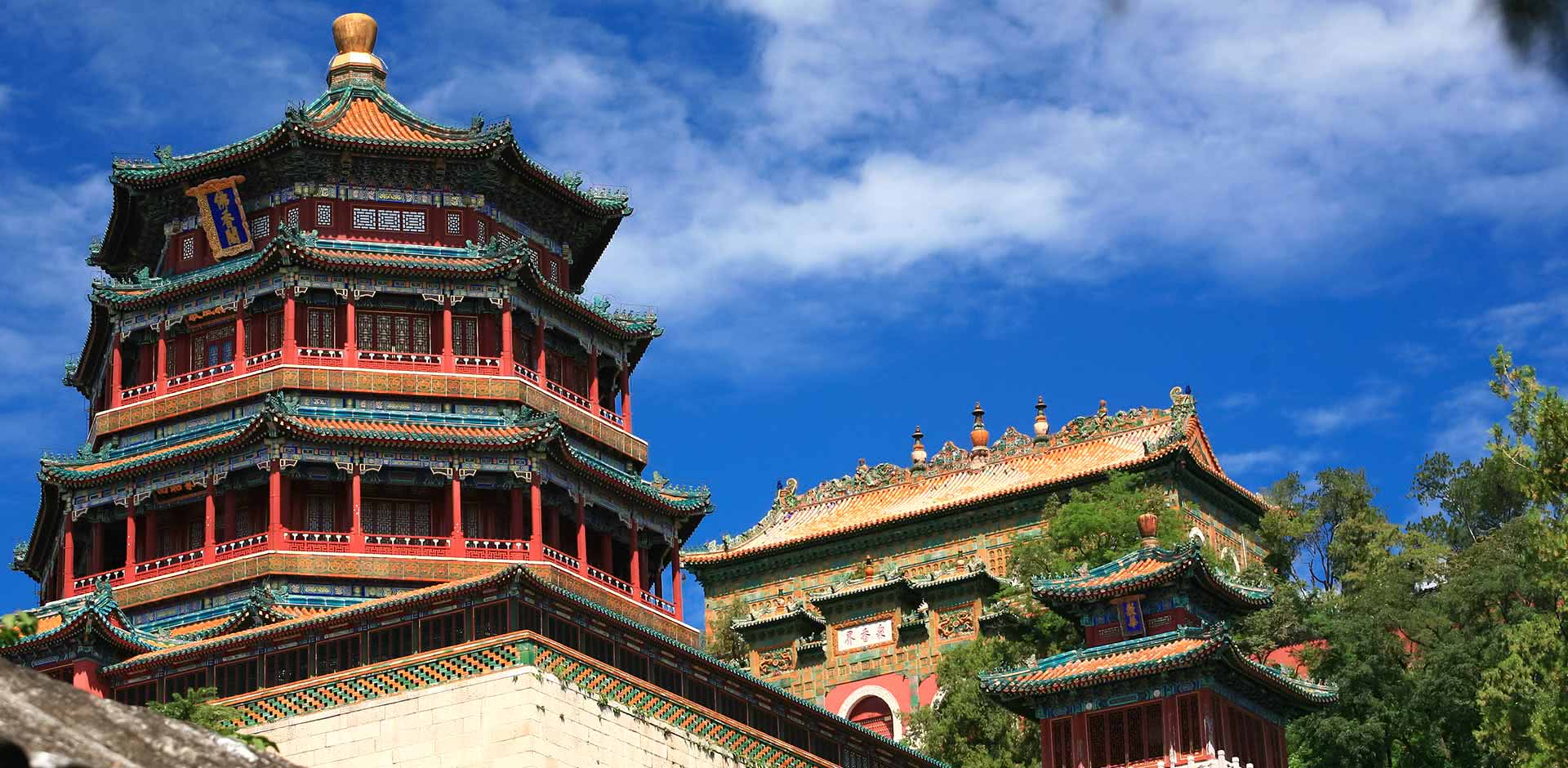 Day 3
Beijing
Check out the 798 art district today and see the works of some of China's most brilliant emerging artists. A guide will take you on a tour of the area, characterized by its Bauhaus architecture. Next you'll enjoy a bespoke shopping tour, visiting Beijing's abundant luxury boutiques before taking a trip to the Panjiayuan "Dirt Market," a massive antiques and curios market with more than 3,000 dealers. Head back to your luxury hotel for the evening.
Day 4
Beijing
A sightseeing tour in China would not be complete without a trip to the Great Wall. Today you have the opportunity to hike along this amazing UNESCO-designated monument with the guidance of a historian, stopping for lunch out of a gourmet picnic hamper. There's the option to get a bird's eye view of the Great Wall on a scenic helicopter flight - undoubtedly the best way to grasp the scope and scale of China's most famous landmark. In the afternoon, head to the sprawling Summer Palace and enjoy sunset views over Kunming Lake. Return to your luxury hotel for the night.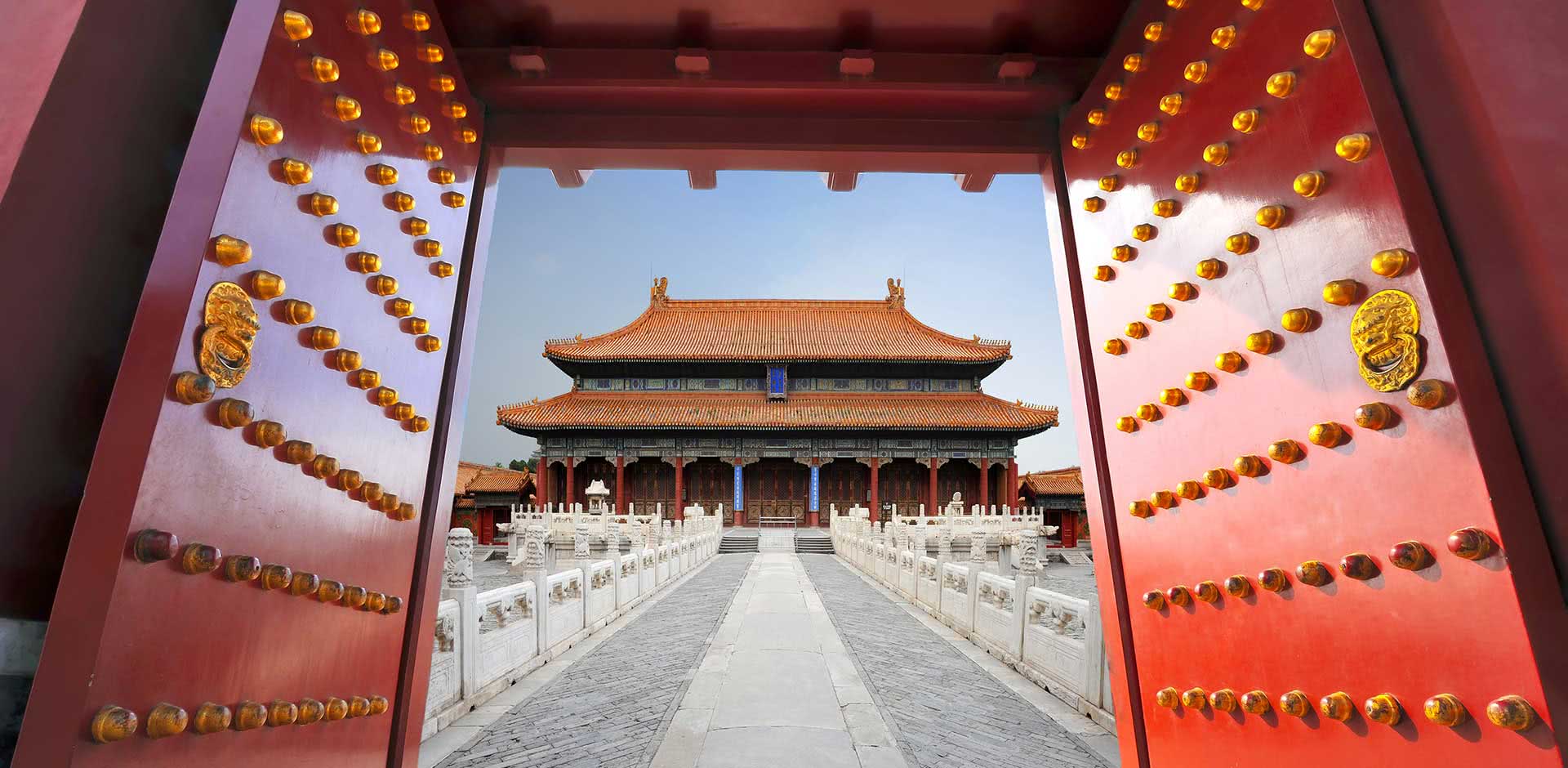 Day 5
Xian
Today, it's a morning flight to the ancient walled city of Xian, home to several historic landmarks of note and the last city on the Silk Road. A short drive from the city center is the excavation site of the Terracotta Warriors, built by the first Emperor of China in the third century BC, another UNESCO-listed site. After touring the mausoleum, head back to Xian, where you can ride a bicycle around the city walls, more than 50 feet wide in places. In the afternoon, visit the Shaanxi Xian Archaeological Institute where you may gain private access to displays usually closed to the public. Check into your luxury Xian hotel this evening - the Shangri-La Hotel, Xian is an excellent choice.
Day 6
Xian
China presents a bounty of fascinating archaeological sites thanks to millennia of uninterrupted civilization. Today you'll visit the Han Mausoleum, featuring the tombs of the Han emperor and empress, and more than 81 satellite tombs, plus tens of thousands of burial items. You'll also gain insight into Xian's cultural history with a visit to the Great Mosque and a walking tour of the colorful Muslim quarter with its fantastic vegetarian and Halal street food. Spend another night of luxury in your Xian city hotel.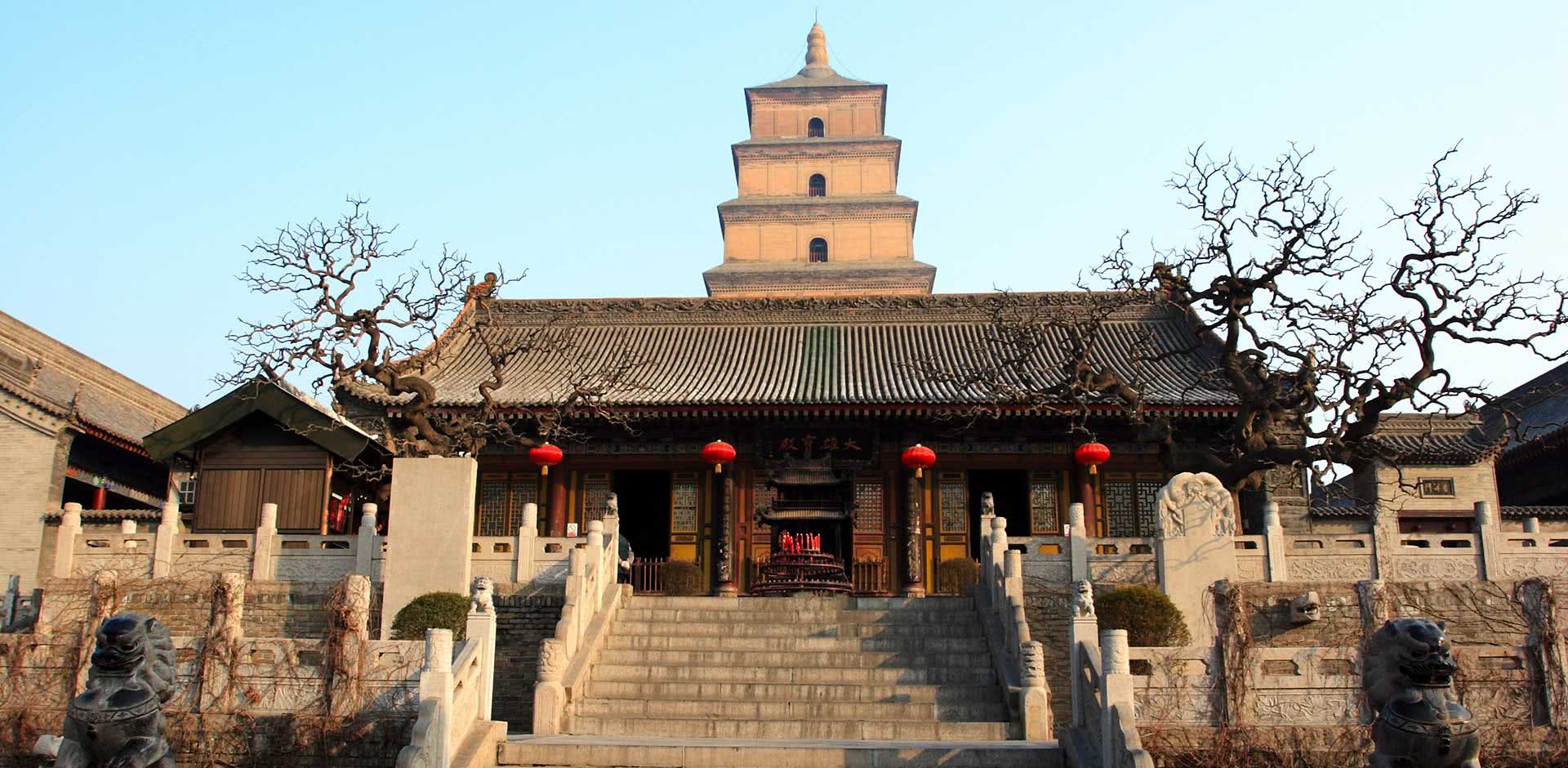 Day 7
Shanghai
Continue your journey south with a flight to Shanghai today, and begin with a historic tour of the city's Art Deco architecture. Amid the skyscrapers and shikumen warehouses are the Art Deco buildings of the French Concession, with well-preserved European architecture and picturesque tree-lined streets. Here you'll do a walking tour of local art studios, cafes, boutiques and crafts stores, before visiting the Shanghai Expo 2010 site, where more than 70 different pavilions were constructed. In the evening, settle into your luxurious hotel - we recommend The Peninsula Shanghai.
Day 8
Shanghai
Start the day with a trip to Yu Gardens in Shanghai's Old City. This is a classically-styled Chinese garden from the Ming Dynasty with beautiful old pavilions, carp-filled ponds, bridges and rockeries. Next you'll pay a visit to Shanghai Museum where you will see a rare collection of Chinese art and antiquities, spanning more than 5,000 years. In the afternoon, enjoy a spot of luxury shopping, then embark upon a private tour detailing Jewish history in Shanghai, a little-known aspect of the city you can discover with the guidance of a local expert. Return to your hotel in Shanghai for the night.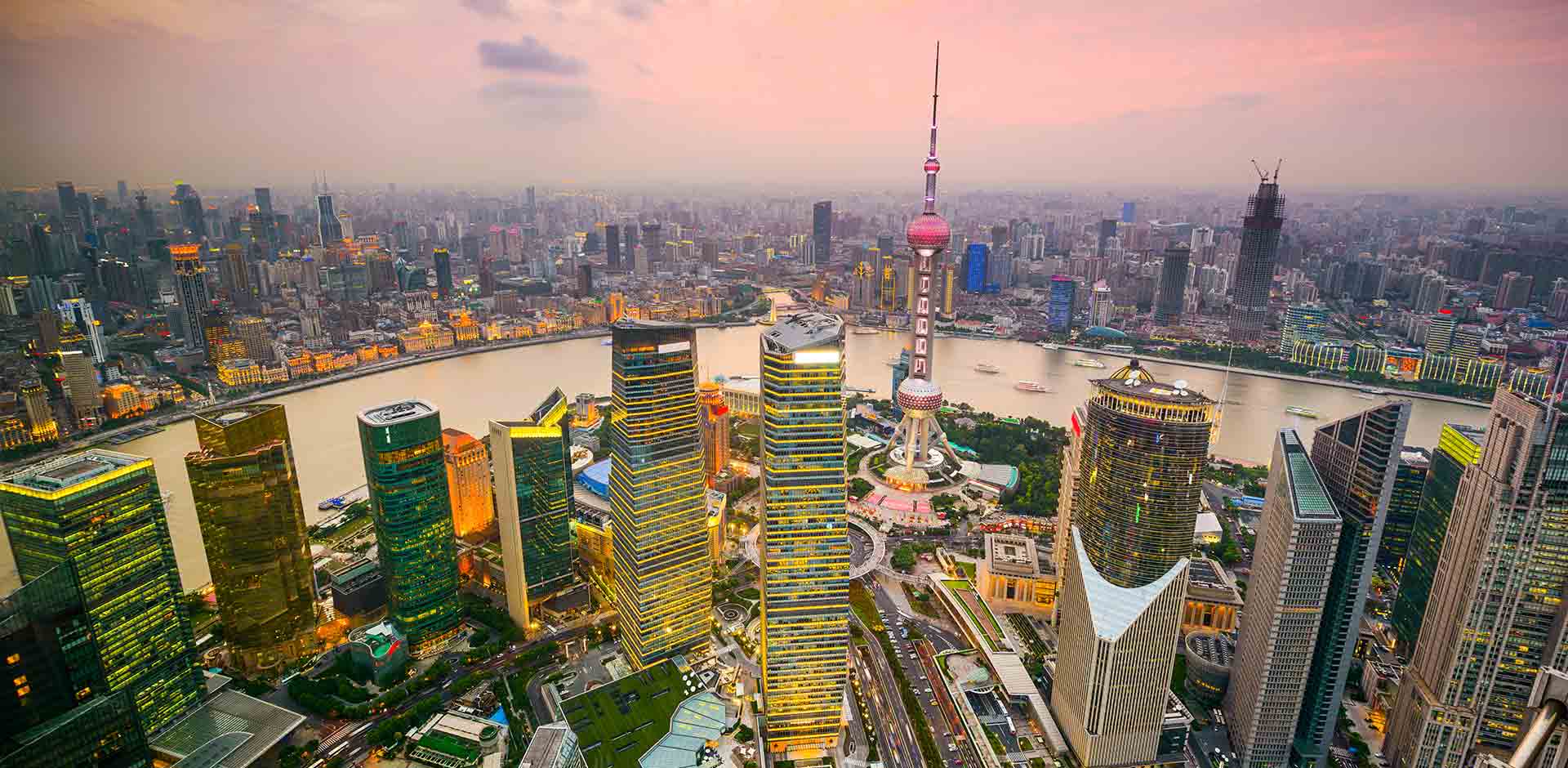 Day 9
Hangzhou
Today you'll travel the final leg of your luxury China itinerary by taking the bullet train to Hangzhou. Along the way, you'll pass through the tea plantations of Longjing, enjoying lunch in the exclusive Longjing Restaurant and sampling locally-grown tea. Hangzhou is also famous for the magnificent West Lake, a UNESCO Cultural Heritage Site, and you'll enjoy a private boat tour of the some of the lake's famous Ten Scenes, known for their remarkable beauty. With a guide, you'll also visit a selection of Buddhist Temples, including Lingyin Temple, one of the country's most important Buddhist sites. Return to your top-tier hotel in Hangzhou this evening.
Day 10
Hangzhou
Enjoy a leisurely gourmet breakfast at your hotel this morning before heading to Suzhou's Historic Gardens. Dating back to 770 BC, the Classical Gardens of Suzhou were mostly built by scholars, and feature key design features such as pavilions, pagodas, hills and rivers. After wandering these tranquil grounds, you'll be immersed further in Chinese history with a trip to Suzhou Museum, housing ancient art, craft, calligraphy and more, in a complex designed by legendary architect I. M. Pei, which is a work of art in itself. Return to your luxury hotel for the final night of your tour.
TERMS AND CONDITIONS
Price is based on double or twin hotel room occupancy and includes accommodation, transfers, car/driver, English-speaking guide, activities and entrance fees, breakfasts and some casual lunches while touring. Flights and optional special activities will be quoted separately. Most personal expenses, including dinners, alcoholic beverages, spa treatments and gratuities can be paid on the spot while traveling. Prices may vary depending on season, choice of accommodation and other factors.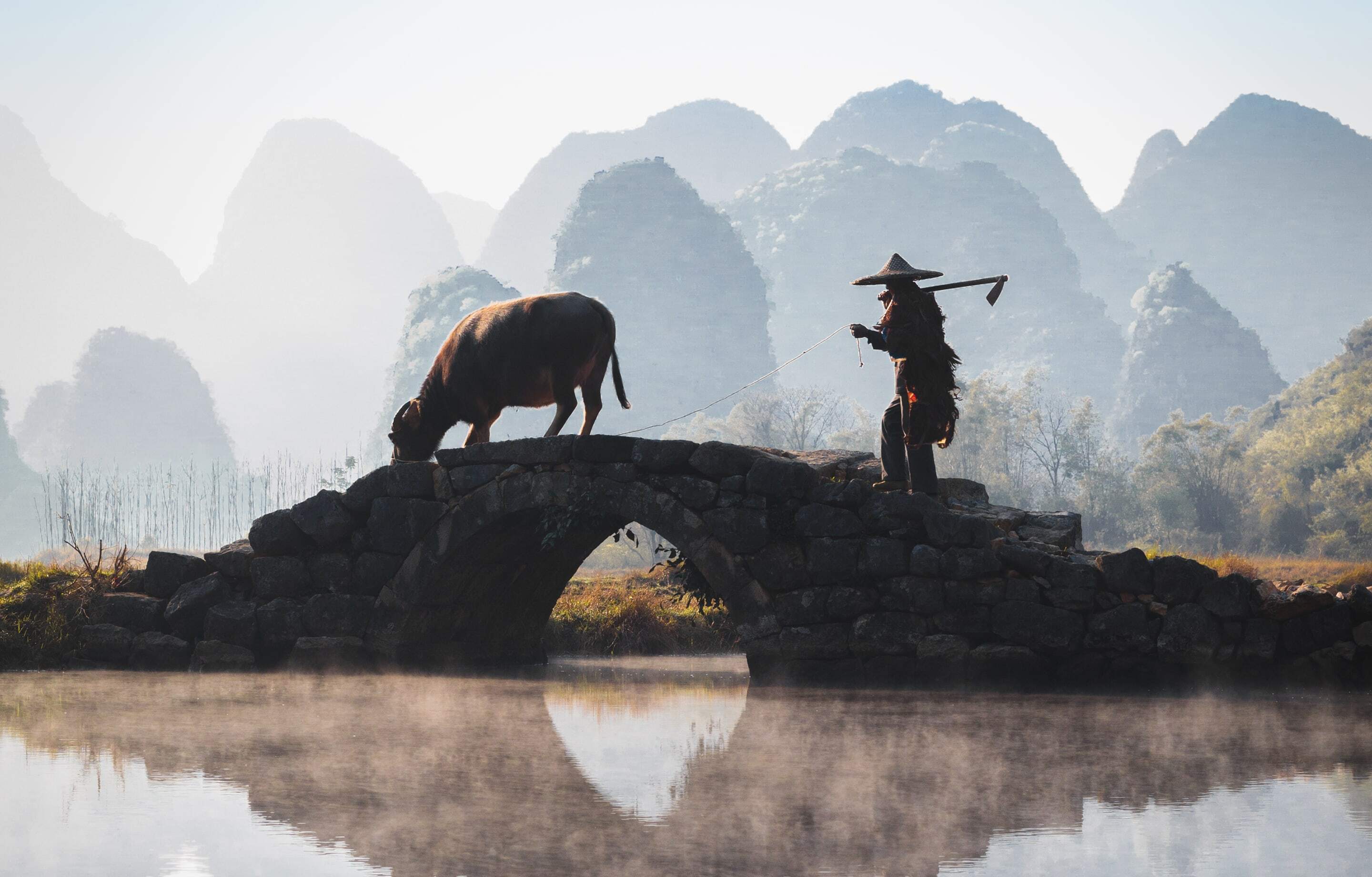 Why Remote Lands?
Exclusively Asia
With Remote Lands you'll travel with people who have made Asia the solitary focus of their own lifelong adventure. As our guest, you'll discover Asia on a journey that is completely, authentically your own, adapted from our own remarkable experiences and adventures over the years.
With Remote Lands you'll travel with people who have made Asia the solitary focus of their own lifelong adventure. As our guest, in the continent that our north American founders Catherine and Jay have adored and explored for decades, you'll discover Asia on a journey that is completely, authentically your own, adapted from our own remarkable experiences and adventures over the years.
Travelogues
An Asia-focused magazine brought to you by Remote Lands – a platform for adventure, luxury, and authenticity from experts and explorers around the continent.
What Others Say
Here is a small selection of the kind words our guests have said about us, as well as features by journalists and travel writers.
From the moment I happened upon the REMOTE LANDS website over a year ago, browsed the options, I knew that this would be well worth it. The entire staff is nothing less than professional with service that made us feel like royals.
This was truly the trip of a lifetime. Magical destinations, the most luxurious hotels in the world, and the most wonderful travel companions we could've wished for. We were treated like family everywhere we went and we have 14 new best friends.
We have used some of the top rated travel specialists all over the world and, without question, Catherine Heald and Remote Lands are at the very top of the list!