Example Itinerary
China's Natural Wonders: National Parks and Pandas
This 13-day itinerary covers some of the major scenic attractions within China, including the West Lake, Yellow Mountain and the stunning Jiuzhaigou National Park. You'll not only see some of China's most-visited natural attractions, you'll visit places off the beaten path, such as the eco-touristic Zharu Valley on the edge of the Tibetan Plateau. Cap off your journey with an unforgettable visit with a Chinese icon – the giant panda – at the panda research base in the picturesque mountains of Bifengxia Panda Base.
This itinerary is an example. It's designed to inspire you and provide you with thoughtfully curated ideas. You can choose to do this exact itinerary or completely personalize it. All trips are 100% bespoke.
Highlights
Mystical Mountains: Hike around the iconic Huangshan – Yellow Mountain – subject of countless poems and paintings.
Ancient Heritage: Get insight into the storied Ming and Qing dynasties at Hongcun ancient village with its well-preserved architecture, pre-modern water systems, and decorative arts.
Panda Encounter: These cuddly mascots for endangered animals can only be found in one place: Sichuan province, China. Here in their homeland, learn about conservation efforts at a sanctuary and go behind-the-scenes.
Day-by-Day
Day 1
Hangzhou
Your 13-day journey begins in Hangzhou, where you'll be met at the airport by your guide and transferred to your hotel. In Hangzhou, we recommend the Amanfayun Resort, which is surrounded by tea fields, natural forest, quaint villages and a pilgrimage circuit of five significant Buddhist temples. After checking in, you have free time to explore the lake at leisure before enjoying dinner in a local restaurant and retiring for the night.
Day 2
Huangshan
Start the day early with a 3.5-hour drive to Huangshan – Yellow Mountain. Huangshan's mist-veiled peaks recall Chinese watercolor paintings, and its beauty and cultural significance make it one of the most popular tourist destinations in China. Enjoy a cable car ride to one of its many summits or take a brisk hike up one of its stairway through pine forests, spotting the unique rock formations of this UNESCO Heritage site. You'll stay in Huangshan tonight – we recommend the Beihai Hotel, located within the scenic area of the mountain at 5,350 feet elevation.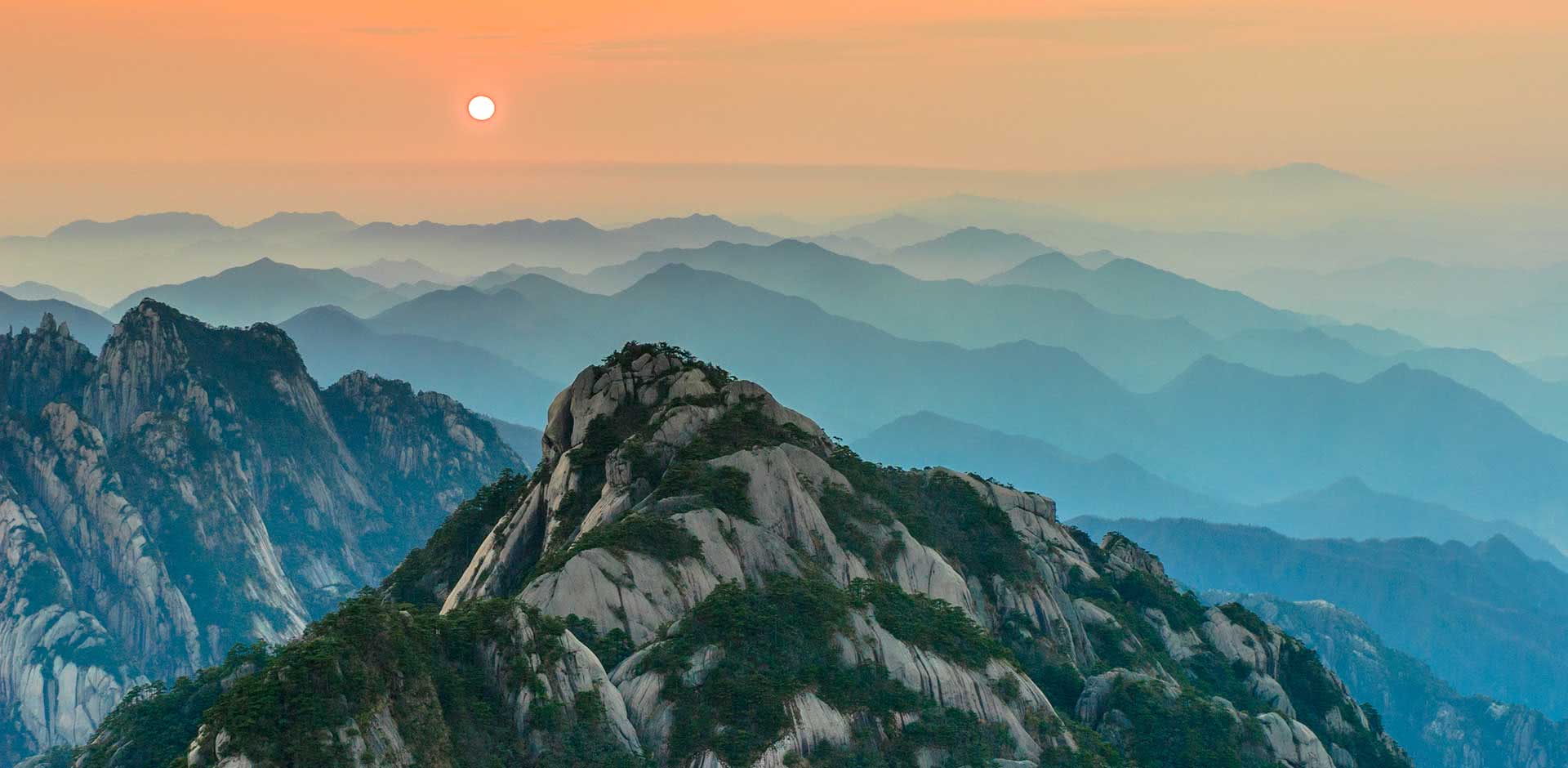 Day 3
Huangshan
Wake up early this morning to watch the sunrise over the mountain from one of Huangshan's best view points. You'll spend the day exploring more of the locality's unique landscapes at Xihai Grand Canyon. Here, you'll encounter the famous Fairy Walking Bridge – a pedestrian bridge linking high up on the rock face, accessible via a staircase built onto the side of the mountain. There are many walking and hiking trails around the canyon, some more challenging than others – the tracks you explore are entirely up to you. In the evening return to your hotel in Huangshan.
Day 4
Huangshan
Enjoy more of Huangshan today – you can rise early for another dawn hike or take a leisurely breakfast in preparation for a hike to one of the mountain's summits. Today's trail leads up the western staircase of Huangshan, a journey of up to four hours. You'll pass the second-highest peak – the Brightness Summit – and eventually reach the Jade Screen Pavilion for lunch. Before returning to the hotel, we'll visit the famous Yingke Song – the Welcoming Guests Pine. You can continue hiking this afternoon or return to your hotel.
Day 5
Hangzhou
Today you'll drive to the UNESCO World Heritage Site of Hungcun ancient village to view its traditional Anhui architecture. Positioned on the Nan Lake, this well-preserved old town exhibits carvings from the Ming and Qing dynasties. After lunch in a historic house in the village, you'll drive 4 hours back to Hangzhou where you have the afternoon to spend at your leisure.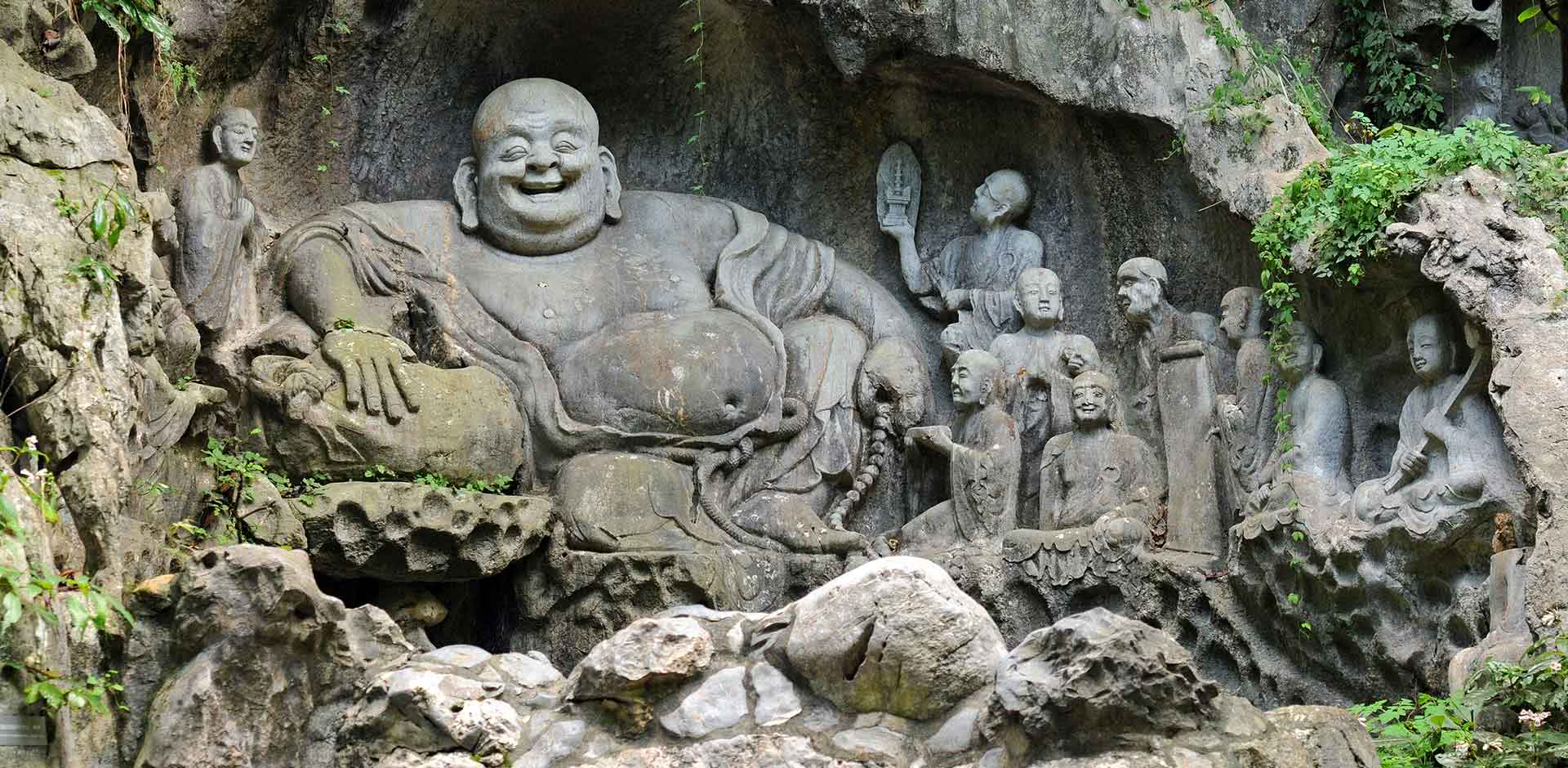 Day 6
Jiuzhaigou
Catch a morning flight to Chengdu, then enjoy the long (9 hours) scenic drive to Jiuzhaigou National Park on the edge of the Tibetan Plateau. En route, you'll see some of China's most spectacular scenery as you pass through the Min Mountains. You'll stop along the way in a Qiang Tibetan village, before finally arriving at the national park gates, where you can check into your hotel, the Jiuzhaigou Grand Hotel.
Day 7
Jiuzhaigou
After a good night's rest you'll explore the park today. A UNESCO World Heritage Site, the park has many striking natural features, the most remarkable of them its vividly hued lakes. Mirror Lake, Reed Lake and Five Flower Lake are just three must-see locations within the park. You can hike from site to site, but the park is vast and to cover more ground, you can join one of the buses that runs a circuit around all the major scenic points. Return to your hotel in the evening.
Day 8
Jiuzhaigou
Today you'll head to Zharu Valley, a picturesque area within Jiuzhaigou that promotes sustainable travel. In this quieter, less visited part of the park, your guide will take you to various sites – you'll encounter a handful of tiny Tibetan villages, prayer flag-covered temples and ancient ruins. You'll see local flora and fauna, come close to sacred Mount Zayizhaga and see ethnic villages with centuries of history. Camp in the valley tonight, enjoying an authentic spicy Sichuan meal prepared by your guide.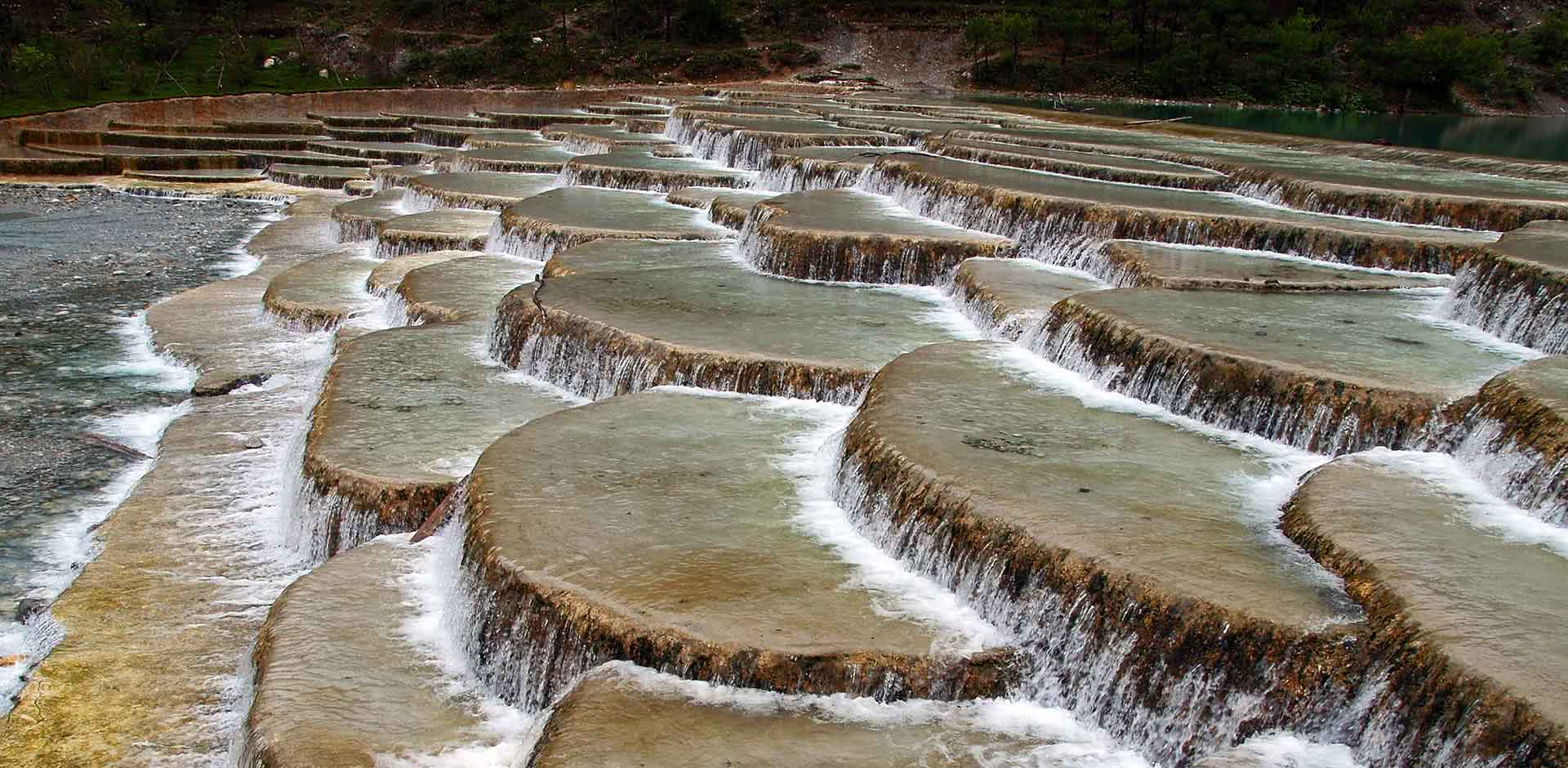 Day 9
Jiuzhaigou
Explore more of Zharu Valley today – rise early for bird-watching or take a brisk morning hike through peaceful meadows. The valley attracts only a few hundred visitors a year, so you can enjoy it free of crowds. You'll leave the valley after lunch, heading back to Jiuzhaigou Grand Hotel with the afternoon free at your leisure.
Day 10
Huanglong
You'll head to the UNESCO World Heritage Site of Huanglong National Park today, noted for the bright blue pools of Yellow Dragon Gully. The park, 3 hours' drive away, is also the habitat of giant pandas and Golden snub-nosed monkeys, and features diverse ecosystems with hot springs, pine forests and waterfalls. After lunch, enjoy a hike around the park before heading to a Tibetan village for the night.
Day 11
Bifengxia
Fly to Chengdu today, driving out of the city to the rural town of Ya'an, home to Bifengxia Panda Base. Here, you'll have time to explore the reserve, including the picturesque Bifeng Gorge, accessible via a 26-floor elevator. Wander the streets of Ya'an, a highlight of which is a traditional bridge in the center of town complete with ancient Chinese architecture. Check into a hotel in Ya'an for the night.
Day 12
Chengdu
Today you'll enjoy a once-in-a-lifetime experience – meeting giant pandas at the Bifengxia Panda Base. This sanctuary researches not only giant pandas but red pandas, south China tigers, golden snub-nosed monkeys and now leopards. You'll have the chance to meet a panda up close and maybe even have a picture with one. After that, return to Chengdu to visit the Old Town of Shangli, a stop on the Silk Road. Check into a hotel in Chengdu for the final night of your tour. We recommend the Shangri-La Hotel, Chengdu or the new Ritz-Carlton.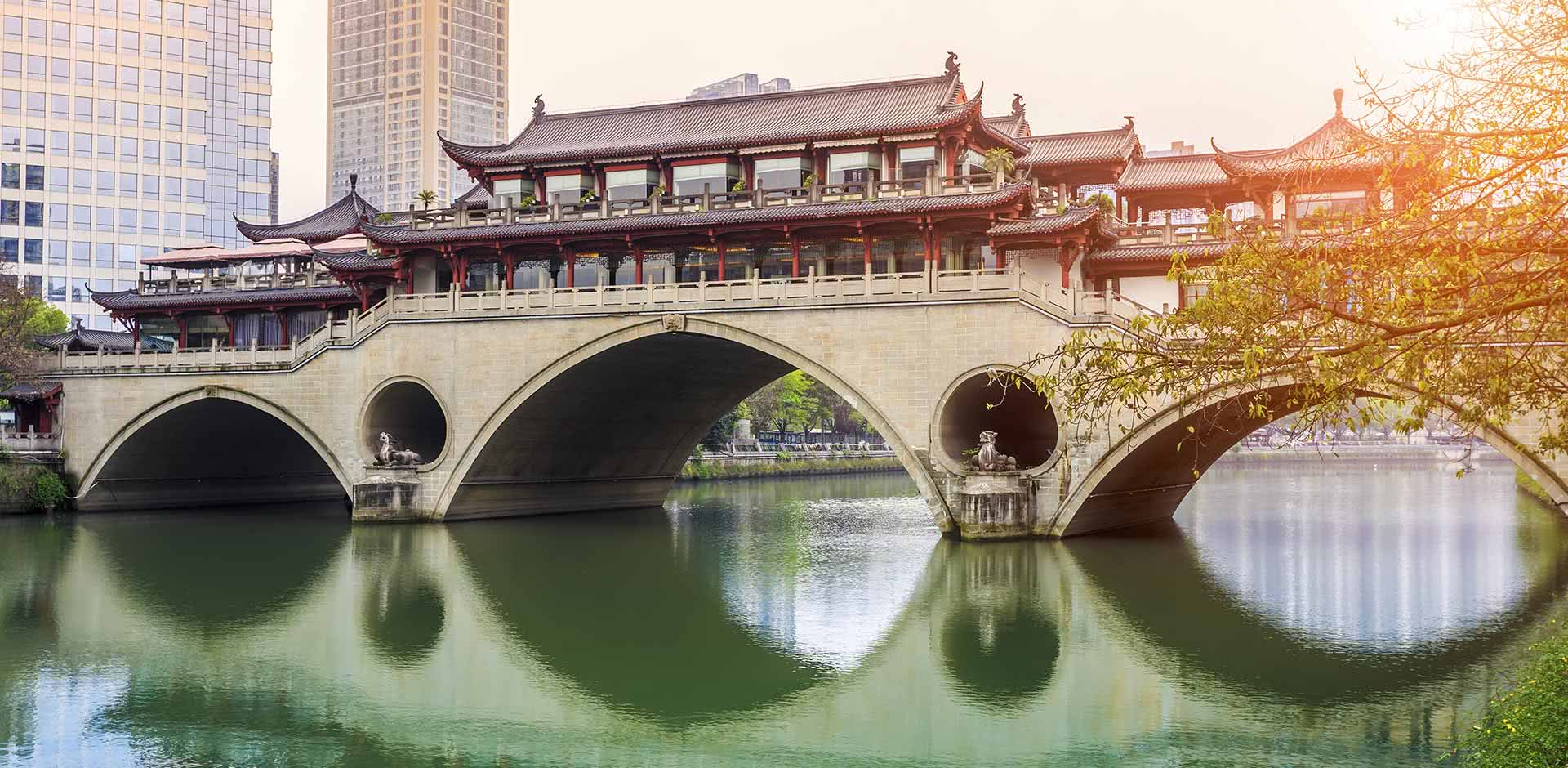 Day 13
Departure
Today you will be chauffeur-driven to the airport in time for your departing flight.
TERMS AND CONDITIONS
Price is based on double or twin hotel room occupancy and includes accommodation, transfers, car/driver, English-speaking guide, activities and entrance fees, breakfasts and some casual lunches while touring. Flights and optional special activities will be quoted separately. Most personal expenses, including dinners, alcoholic beverages, spa treatments and gratuities can be paid on the spot while traveling. Prices may vary depending on season, choice of accommodation and other factors.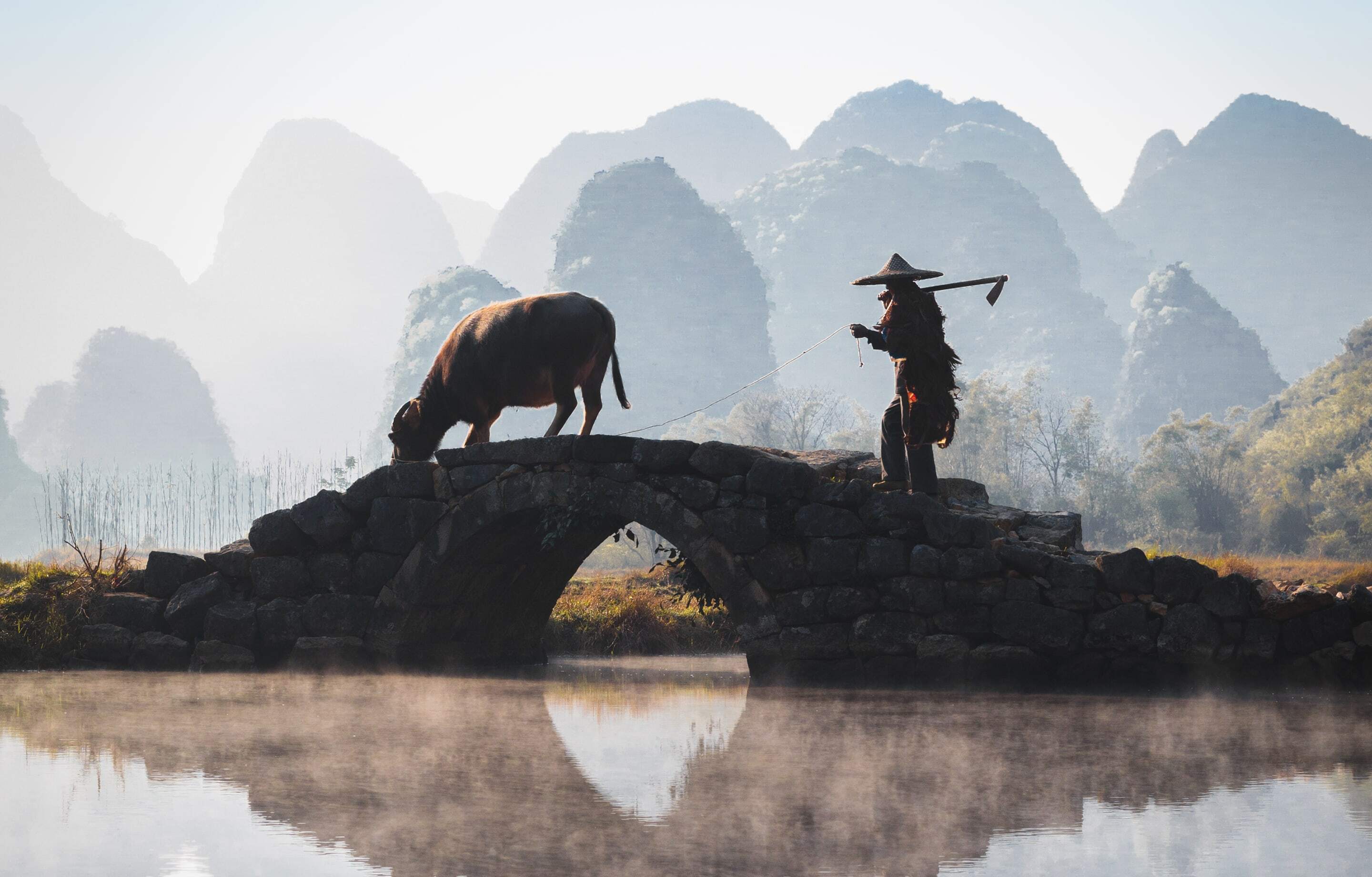 Why Remote Lands?
Exclusively Asia
With Remote Lands you'll travel with people who have made Asia the solitary focus of their own lifelong adventure. As our guest, you'll discover Asia on a journey that is completely, authentically your own, adapted from our own remarkable experiences and adventures over the years.
With Remote Lands you'll travel with people who have made Asia the solitary focus of their own lifelong adventure. As our guest, in the continent that our north American founders Catherine and Jay have adored and explored for decades, you'll discover Asia on a journey that is completely, authentically your own, adapted from our own remarkable experiences and adventures over the years.
Travelogues
An Asia-focused magazine brought to you by Remote Lands – a platform for adventure, luxury, and authenticity from experts and explorers around the continent.
What Others Say
Here is a small selection of the kind words our guests have said about us, as well as features by journalists and travel writers.
From the moment I happened upon the REMOTE LANDS website over a year ago, browsed the options, I knew that this would be well worth it. The entire staff is nothing less than professional with service that made us feel like royals.
This was truly the trip of a lifetime. Magical destinations, the most luxurious hotels in the world, and the most wonderful travel companions we could've wished for. We were treated like family everywhere we went and we have 14 new best friends.
We have used some of the top rated travel specialists all over the world and, without question, Catherine Heald and Remote Lands are at the very top of the list!