Example Itinerary
Nomadic Travels through Qinghai Province: Xining to Guide
Feel as if you've adopted a nomadic lifestyle, as you experience this eight-day journey from China's Qinghai province, through Xining, Xinghai, Maduo, Huashixia, Maqen, Qabqa and Gui'De, sleeping in simple guesthouses, trekking through stunning landscapes enveloped by some of the world's freshest air, and interacting with local nomads whose lifestyles have remained relatively unchanged over the centuries. This thrilling journey will no doubt inspire you and give you a new perspective on what life is like for these traditional people.
This itinerary is an example. It's designed to inspire you and provide you with thoughtfully curated ideas. You can choose to do this exact itinerary or completely personalize it. All trips are 100% bespoke.
Highlights
Open Spaces: Qinghai, one of the least populated and visited corners of China, is known for its vast and beautiful landscapes, from towering mountains and broad valleys to extensive flat meadows filled with grazing horses and lakes. It is a destination to truly escape into nature.
China's Largest Lake: Qinghai Lake is a sight to behold in both its impressive expanse and scenery. Enjoy the surrounding lush environs and observe or meet the nomadic herders with their yaks and sheep.
Cultural Crossroads: Owing to its location on the Tibetan Plateau and near the Silk Road, Qinghai is home to many minorities including Tibetans, Mongols, Chinese-Muslims and even few Kazakhs.
Day-by-Day
Day 1
Xining
Arrive in Xining, the capital of China's Qinghai province, and home to over two million people. You'll be greeted at the airport, and taken to your vehicle. From here, you'll embark on a scenic drive (about 90 minutes) to the south shore of China's largest lake, Qinghai Lake. Marvel at the lush, colorful vegetation that surrounds it, and the thriving fish population it contains. Visit the nomadic herders, with their yaks and sheep, and learn about their traditional way of life.
Day 2
Dredzong
Today you'll be driven up the verdant hills that surround the lake, where you can enjoy incredible views. Get back on the road, to Dredzong Monastery, which contains plenty of hermitages and meditation caves in its remote, mountain setting, over 3,600 meters above sea-level. If you feel up to it, explore more of the surrounding areas on a hike through the mountainside.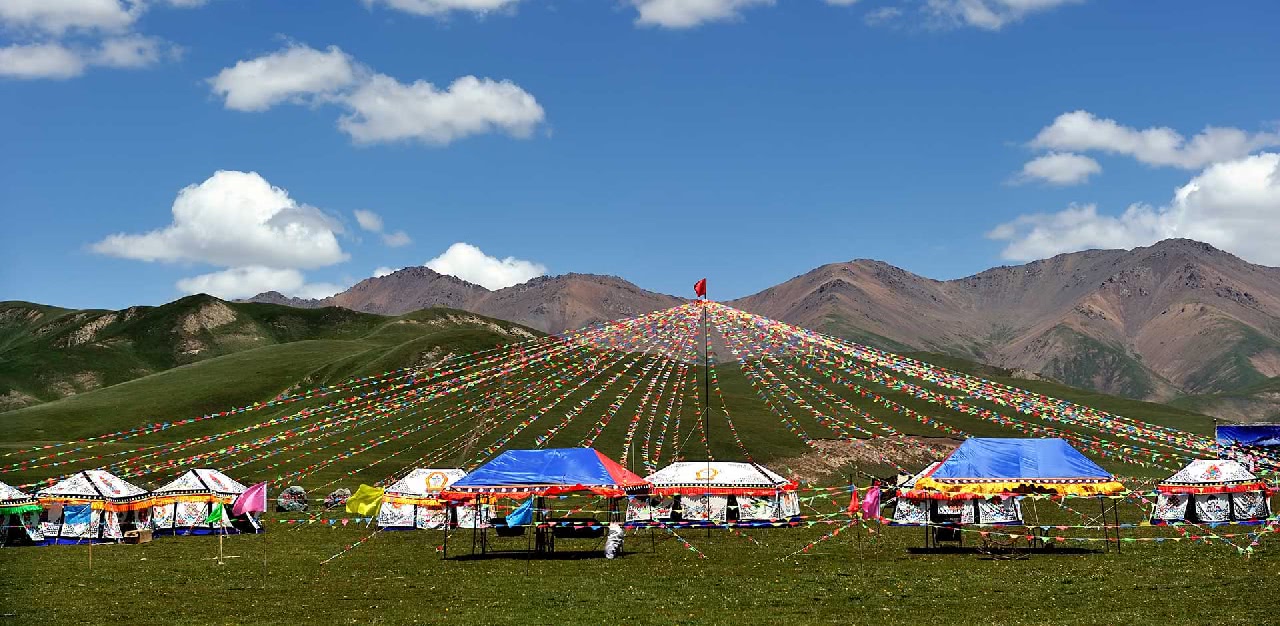 Day 3
Maduo
Leave Dredzong today and head to Maduo, a small town at lofty heights, 4,350 meters in the sky. Once you check in to your simple guesthouse or hotel, spend some time exploring this remote area, particularly the plethora of prayer flags that blanket the hillside.
Day 4
Huashixia
Wake up to the fresh, mountain air today. You'll be traveling to Kyaring/ Ngoring Lake, which feeds the mighty Yellow River. Here, you'll catch sights of wild donkeys and Tibetan antelopes, so make sure to have your camera ready. The afternoon will consist of a short hike along the hill between the two lakes, where you'll get spoiled by even more incredible views from your spot 4,500 meters above sea-level. Overnight in Huashixia at a simple but comfortable guesthouse or hotel.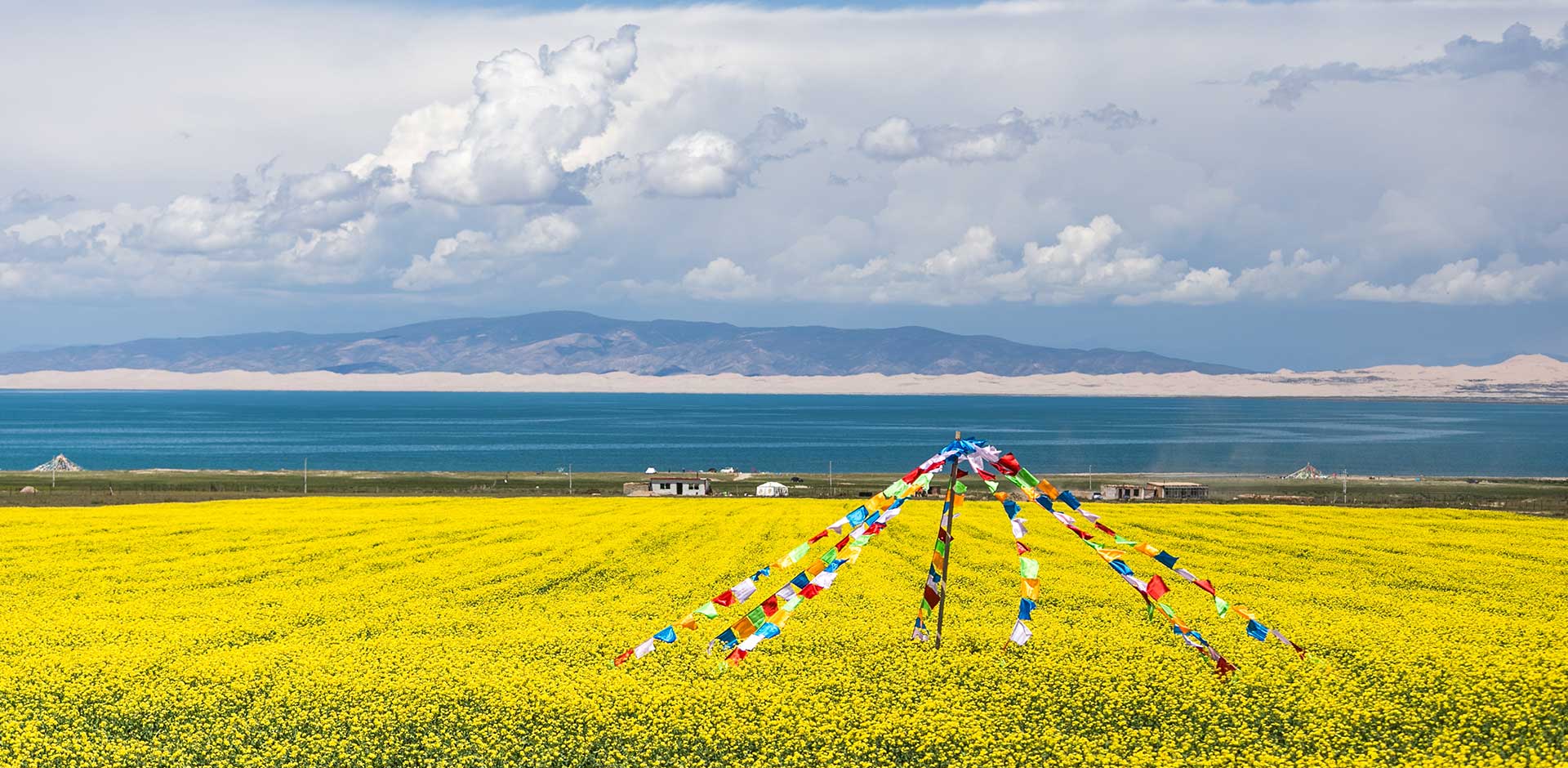 Day 5
Maqen
Today, your journey will take you to the north side of Amnye Machen, the highest peak of the incredible mountain chain by the same name, also known as the holiest and most beautiful snowcapped mountains in the area. Say hello to the nomads who inhabit the surrounding grasslands. Check in to a simple guesthouse for the night.
Day 6
Qabqa
Depart Maqen this morning, and hit the open road once again, passing fields upon fields of rolling grasslands. Today's destination is Qabqa - a trading town. Here, you can explore the town, which isn't particularly large or particularly small, heading to the markets, and enjoying a bite to eat, before checking in to your guesthouse for the night.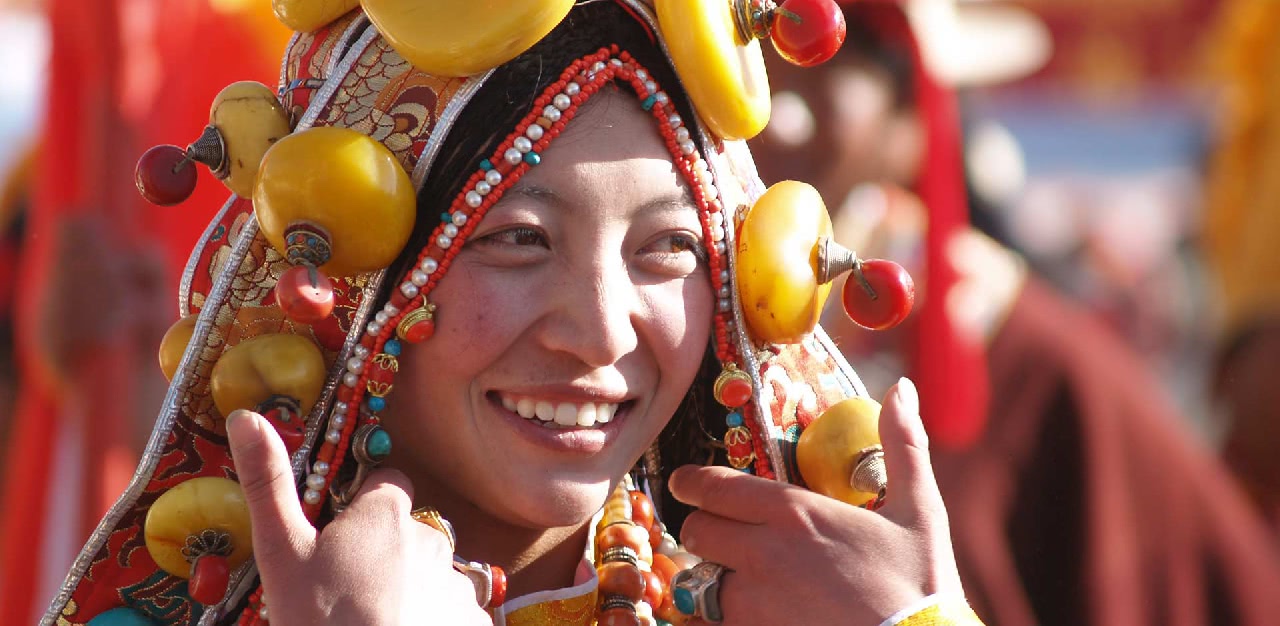 Day 7
Gui'de
Leave Qabqa today, heading towards Gui'de, an ancient city once part of the Ming Dynasty. Here, you'll be treated to incredible views of the Yellow River, said to be the cradle of Chinese civilization. Check in to a guesthouse in Gui'de for the night, and relax for the evening.
Day 8
Departure
Today will be the last day of your journey, and you've still a few sights to visit before you depart. Stop by Kumbum Monastery, the famed birthplace of the man known for reforming the Gelukpa school of Tibetan Buddhism. Upon arrival in Xining, you will be transported to the airport in time for your onward journey.
TERMS AND CONDITIONS
Price is based on double or twin hotel room occupancy and includes accommodation, transfers, car/driver, English-speaking guide, activities and entrance fees, breakfasts and some casual lunches while touring. Flights and optional special activities will be quoted separately. Most personal expenses, including dinners, alcoholic beverages, spa treatments and gratuities can be paid on the spot while traveling. Prices may vary depending on season, choice of accommodation and other factors.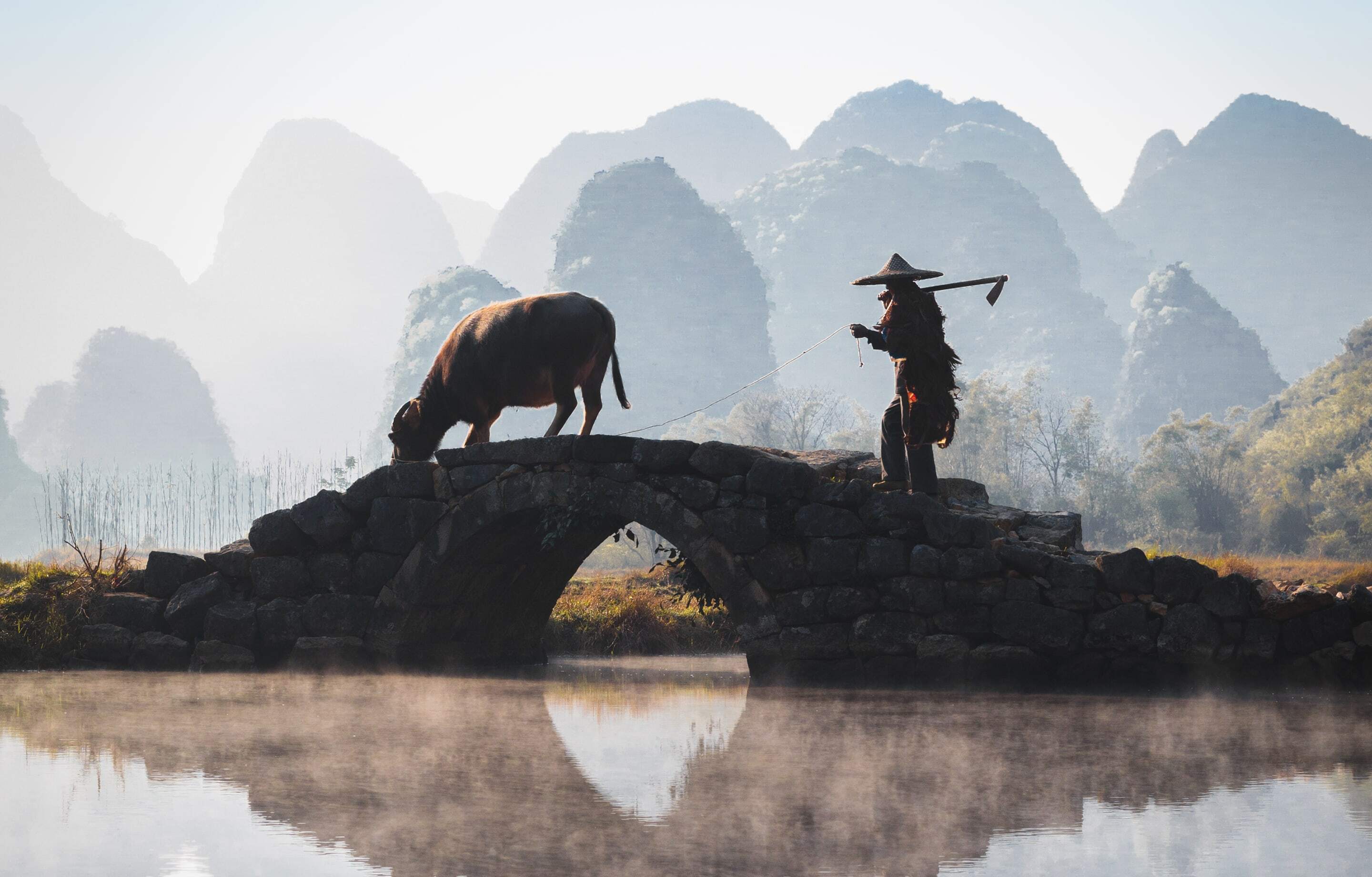 Why Remote Lands?
Exclusively Asia
With Remote Lands you'll travel with people who have made Asia the solitary focus of their own lifelong adventure. As our guest, you'll discover Asia on a journey that is completely, authentically your own, adapted from our own remarkable experiences and adventures over the years.
With Remote Lands you'll travel with people who have made Asia the solitary focus of their own lifelong adventure. As our guest, in the continent that our north American founders Catherine and Jay have adored and explored for decades, you'll discover Asia on a journey that is completely, authentically your own, adapted from our own remarkable experiences and adventures over the years.
Travelogues
An Asia-focused magazine brought to you by Remote Lands – a platform for adventure, luxury, and authenticity from experts and explorers around the continent.
What Others Say
Here is a small selection of the kind words our guests have said about us, as well as features by journalists and travel writers.
From the moment I happened upon the REMOTE LANDS website over a year ago, browsed the options, I knew that this would be well worth it. The entire staff is nothing less than professional with service that made us feel like royals.
This was truly the trip of a lifetime. Magical destinations, the most luxurious hotels in the world, and the most wonderful travel companions we could've wished for. We were treated like family everywhere we went and we have 14 new best friends.
We have used some of the top rated travel specialists all over the world and, without question, Catherine Heald and Remote Lands are at the very top of the list!