Why We Love This Hotel
Location: This low valley location is hours from the nearest city, allowing visitors to connect with nature and truly relax into the rhythm of rural living.
History: The area is rich in resources and has a long history of providing delicious vegetables, fruits and fish, with rainbow trout and wild honey among its most famed produce.
Service: There are only nine rooms in this traditional Tibetan-style house, so guests can enjoy personalized service round the clock.
Read More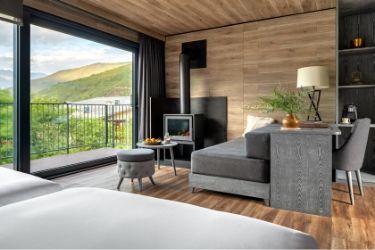 Preferred Hotel