Example Itinerary
The Three Parallel Rivers of Yunnan
In the Hengduan Mountains, the Yangtze, the Mekong and the Salween Rivers flow parallel to each other through snowy peaks that measure almost 20,000 feet high in parts. The quiet valleys within this rugged landscape are rich in biodiversity and are home to several ethnic groups. On this 8-day journey, you'll travel a circuit around the region, visiting remote mountain villages, navigating through the region's tallest mountains, exploring thick forest and discovering the beauty of this UNESCO-listed zone.
This itinerary is an example. It's designed to inspire you and provide you with thoughtfully curated ideas. You can choose to do this exact itinerary or completely personalize it. All trips are 100% bespoke.
Highlights
Golden Monkeys: Get a glimpse of the rare and endangered golden snub-nosed monkey in its natural habitat. These incredibly photogenic monkeys have vivid blue faces with unique noses and bright yellow fur.
Yunnan Peaks: Head to the highest peak in all of Yunnan at more than 22,000 feet for a sunrise to remember.
Tibetan Plateau: Due to the area's proximity to Tibet, much of Yunnan is influenced by Tibetan culture and is home to many Tibetans. Get a taste of authentic Tibetan foods and see Tibetan farmhouses.
Day-by-Day
Day 1
Lijiang to Tacheng
You'll begin your journey in Lijiang, where a guide will meet you and drive you to Tacheng, four hours away, at more than 6,600 feet elevation. You'll be taken to your hotel, where you can acclimatize to the altitude and prepare for your upcoming trip. In Tacheng, you'll stay at the Songtsam Tacheng, housed in a beautifully-designed Tibetan house, offering spacious rooms, traditional wood furnishings and panoramic valley views. Your afternoon is free to explore the gardens and fields surrounding the hotel.
Day 2
Tacheng
This morning, you will visit Yunnan Golden Monkey National Park, hiking an hour or two into the forest to try and catch a glimpse of the endangered golden snub-nosed monkey. The park provides excellent opportunities for avid photographers, especially those who manage to sight some of these photogenic creatures. Enjoy a picnic lunch in the park, then pay a visit to a local family, who will offer you samples of homemade honey created from the nectar of wild flowers. Return to Songtsam Tacheng tonight.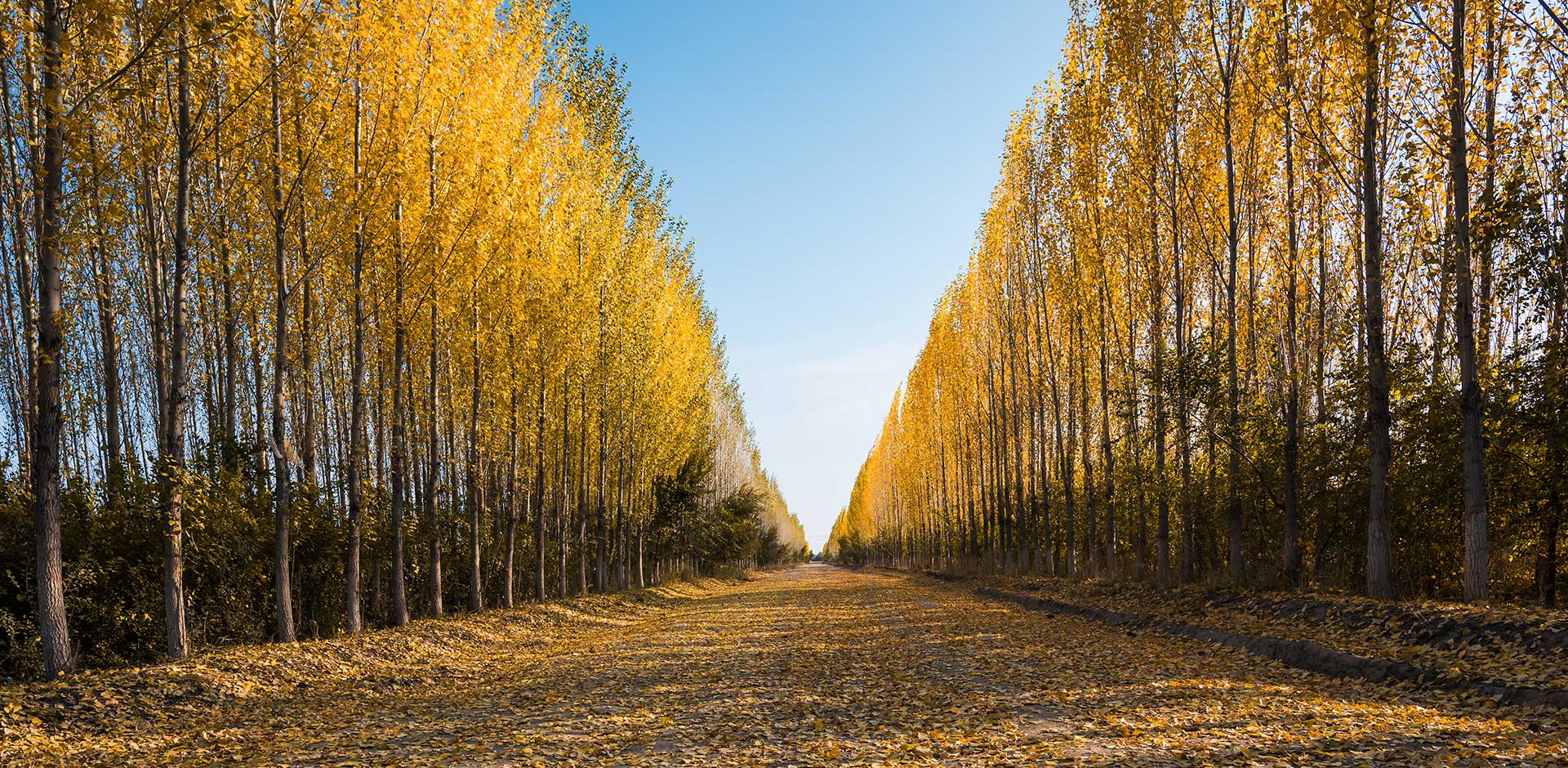 Day 3
Benzilan
Drive to Benzilan today, at an altitude of 6,200 feet. You'll be taken directly to the Songtsam Benzilan, where you can freshen up before visiting some more of the area's scenic mountain villages. Enjoy the cool climate and brisk air with a forest walk, and in the evening, visit the village prayer pavilion where elders come most evenings to pray. Settle into Songtsam Benzilan tonight, nestled in barley and wheat crops by the Yangtze River.
Day 4
Meili
Make your way to Meili today after breakfast, where en route you'll visit Dongzhulin Monastery, positioned atop a cliff, offering majestic valley views. Dongzhulin Monastery is the second-largest monastery in the region, home to more than 500 Yellow Hat monks. On the way to Meili – at 11,800 feet - you'll traverse Baima ("Horse") Snow Mountain, named for the snow-covered peaks that, from a distance, look like galloping horses. Check into the Songtsam Meili this afternoon, where you can enjoy unforgettable views of the Meili Mountains from your room. Take a walk around the village in the evening if you would like.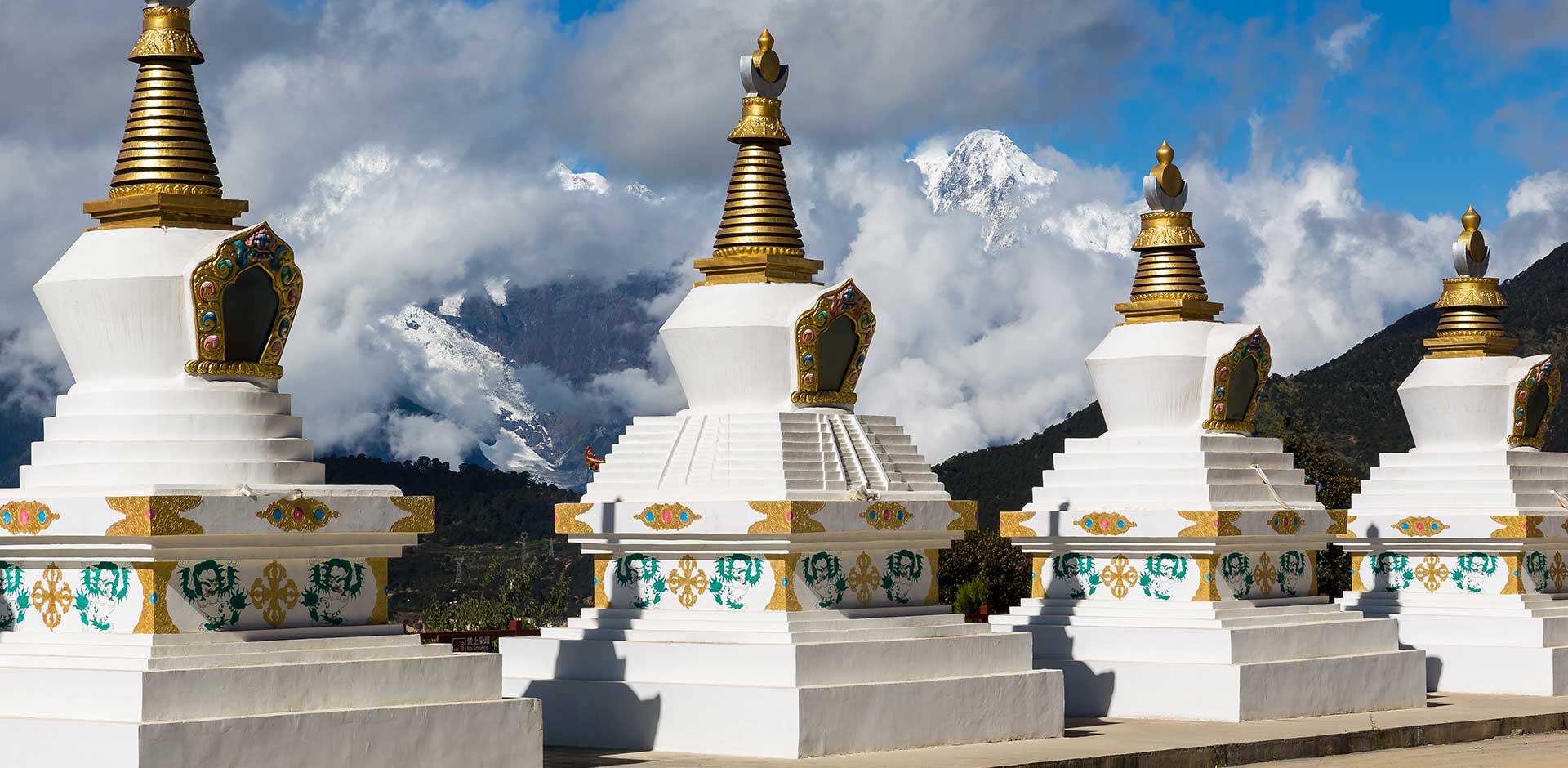 Day 5
Meili
Rise early today to witness sunrise at Kawagebo, the highest peak in Yunnan at more than 22,000 feet. You can hike around the mountain today, following trails that take from three to eight hours – which direction you take is entirely up to you. For lunch, enjoy a gourmet picnic with a view. In the evening, return to the Songtsam Meili for a hot shower and a comfortable bed.
Day 6
Shangri-la
Today you'll make your way to Shangri-La, where you'll visit the village of Nixi, famous for its black pottery. Take part in a handicraft workshop lacquer-painting bowls, then check into the Songtsam Shangri-La, beautifully-decorated in traditional Tibetan style. The spacious rooms of the Songtsam are luxurious and equipped with all modcons, while immersing guests in a traditional Tibetan ambiance. The Banyan Tree Ringha is another excellent option.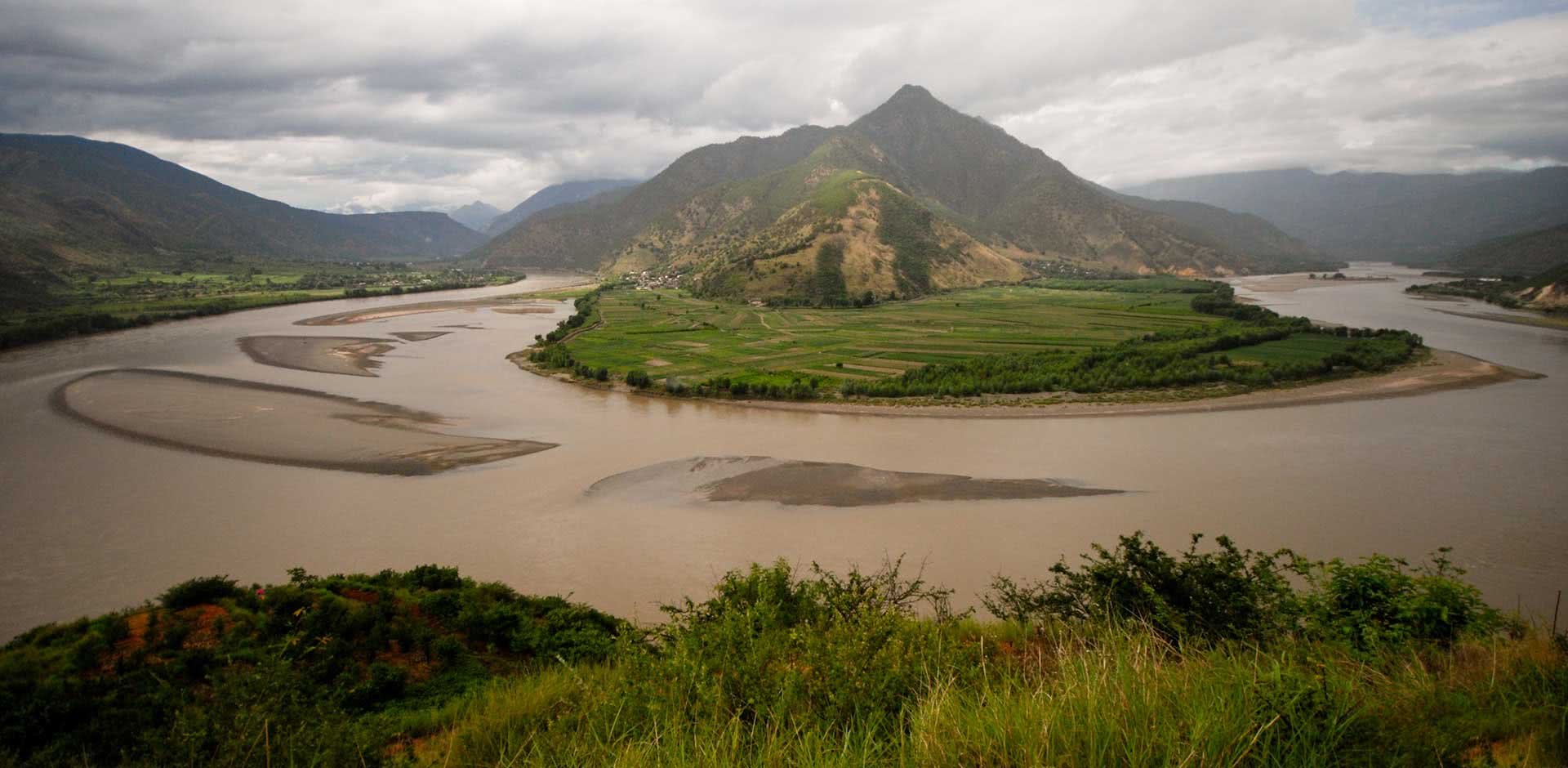 Day 7
Shangri-la
Today you'll get to explore the surrounding hills and valleys on horseback – the time-honored method of traversing this stunning terrain. You'll also have the opportunity to see the small village of Xiaozhong Tian, including the vividly-decorated Wenfeng Monastery and the village's authentic Tibetan farmhouses. In the afternoon, explore the Old Town of Shangri-La, enjoying a traditional Tibetan farewell dinner.
Day 8
Shangri-la
Today a driver will take you to Shangri-La airport in time for your departure flight to your onward destination.
TERMS AND CONDITIONS
Price is based on double or twin hotel room occupancy and includes accommodation, transfers, car/driver, English-speaking guide, activities and entrance fees, breakfasts and some casual lunches while touring. Flights and optional special activities will be quoted separately. Most personal expenses, including dinners, alcoholic beverages, spa treatments and gratuities can be paid on the spot while traveling. Prices may vary depending on season, choice of accommodation and other factors.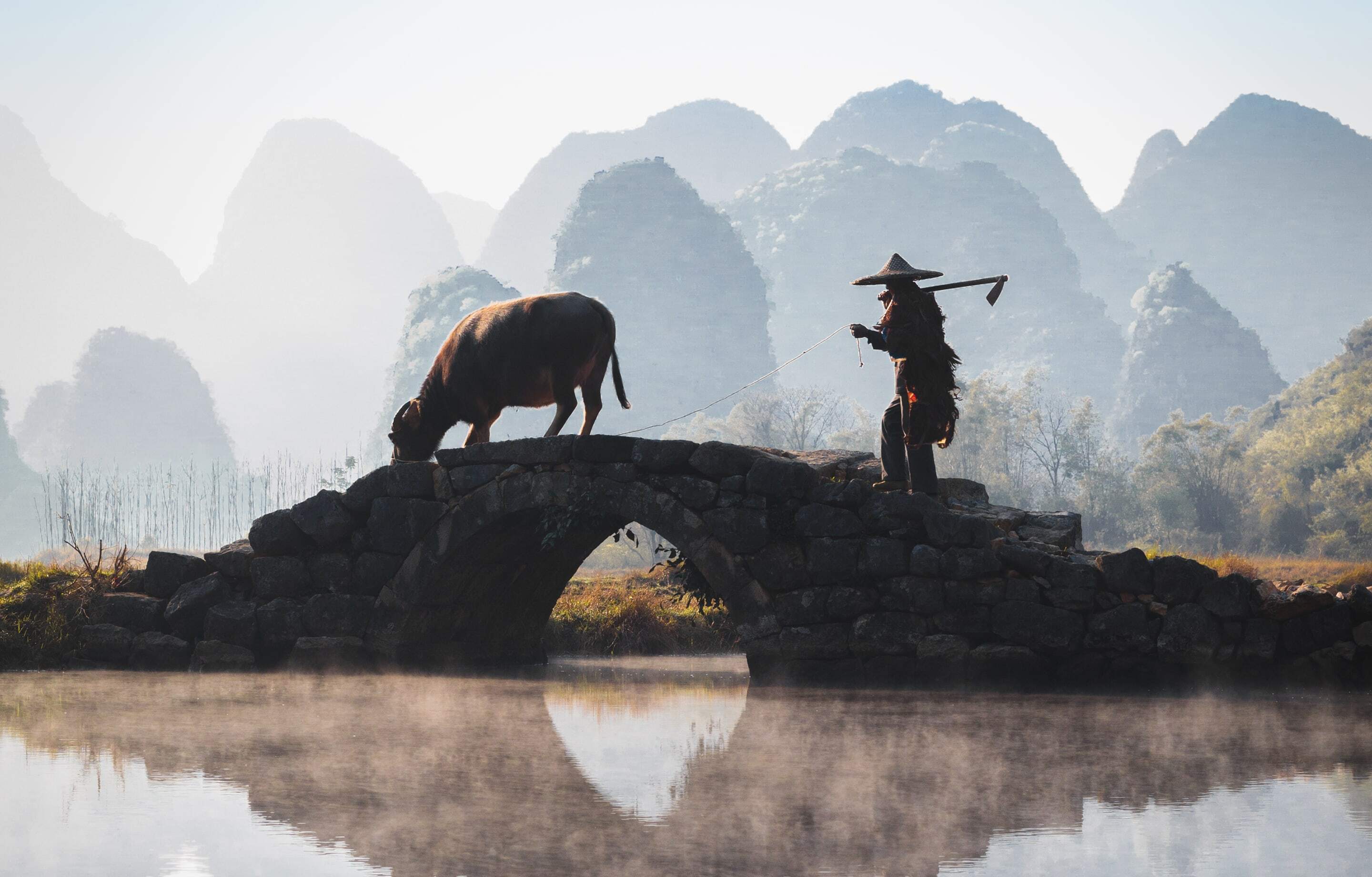 Why Remote Lands?
Exclusively Asia
With Remote Lands you'll travel with people who have made Asia the solitary focus of their own lifelong adventure. As our guest, you'll discover Asia on a journey that is completely, authentically your own, adapted from our own remarkable experiences and adventures over the years.
With Remote Lands you'll travel with people who have made Asia the solitary focus of their own lifelong adventure. As our guest, in the continent that our north American founders Catherine and Jay have adored and explored for decades, you'll discover Asia on a journey that is completely, authentically your own, adapted from our own remarkable experiences and adventures over the years.
Travelogues
An Asia-focused magazine brought to you by Remote Lands – a platform for adventure, luxury, and authenticity from experts and explorers around the continent.
What Others Say
Here is a small selection of the kind words our guests have said about us, as well as features by journalists and travel writers.
From the moment I happened upon the REMOTE LANDS website over a year ago, browsed the options, I knew that this would be well worth it. The entire staff is nothing less than professional with service that made us feel like royals.
This was truly the trip of a lifetime. Magical destinations, the most luxurious hotels in the world, and the most wonderful travel companions we could've wished for. We were treated like family everywhere we went and we have 14 new best friends.
We have used some of the top rated travel specialists all over the world and, without question, Catherine Heald and Remote Lands are at the very top of the list!