Example Itinerary
Traveling Yunnan's Tea Horse Road
Retrace the ancient route of the tea trading caravans across the picturesque province of Yunnan. This 10-day luxury itinerary begins in Xishuangbanna and encompasses the Bai villages of Jinghong, the UNESCO World Heritage site of Lijiang and the virtually unchanged Old Town of Shaxi. End your trip in picturesque Shangri-La, hiking to Napa Lake. On this journey, you'll stay in the province's best hotels and, of course, sample its famous teas.
This itinerary is an example. It's designed to inspire you and provide you with thoughtfully curated ideas. You can choose to do this exact itinerary or completely personalize it. All trips are 100% bespoke.
Highlights
Tea Country: The Tea Horse Road was a precarious yet lucrative trade that went all the way to India. Sample a wide variety of locally cultivated teas and learning of their cultural significance.
Hidden Land: Travel to Shangri-La, a small town in the plateau where you can visit the Old Town, mountain temples, and enjoy traditional Tibetan cuisine and customs.
Cultural Fusion: Meet the Dai ethnic group whose culture closely resembles Thailand. At the Folklore Village, spot the similarities in dance, music, handicrafts, and cuisine.
Day-by-Day
Day 1
Xishuangbanna
Your 10-day journey begins in the autonomous prefecture of Xishuangbanna. Located in the very south of Yunnan province, this former trading hub is the perfect launch point for exploring the Ancient Tea Route. Here, you will be greeted at Jinghong airport by your guide who will escort you to your hotel for check-in and brief you on the tour. Tonight, enjoy a welcome dinner and your first taste of local tea. For accommodation, we recommend the superlative Anantara Xishuangbanna Resort and Spa, located in virgin forest on the Luosuo River and sporting luxurious amenities and traditional Dai-style design.
Day 2
Xishuangbanna
Xishuangbanna is home to ethnic Dai, and its culture bears many resemblances to that of Thailand, with whom the region once had close ties. You can see some of these similarities today during a visit to the Dai Ethnic Folklore Village, which stages music and dance performances and provides insight into local customs and tradition. After a day exploring the beautiful gardens and pavilions of the Folklore Village, return to your resort. At the Anantara you can enjoy authentic Dai cuisine, or your favorite Chinese or Thai dishes.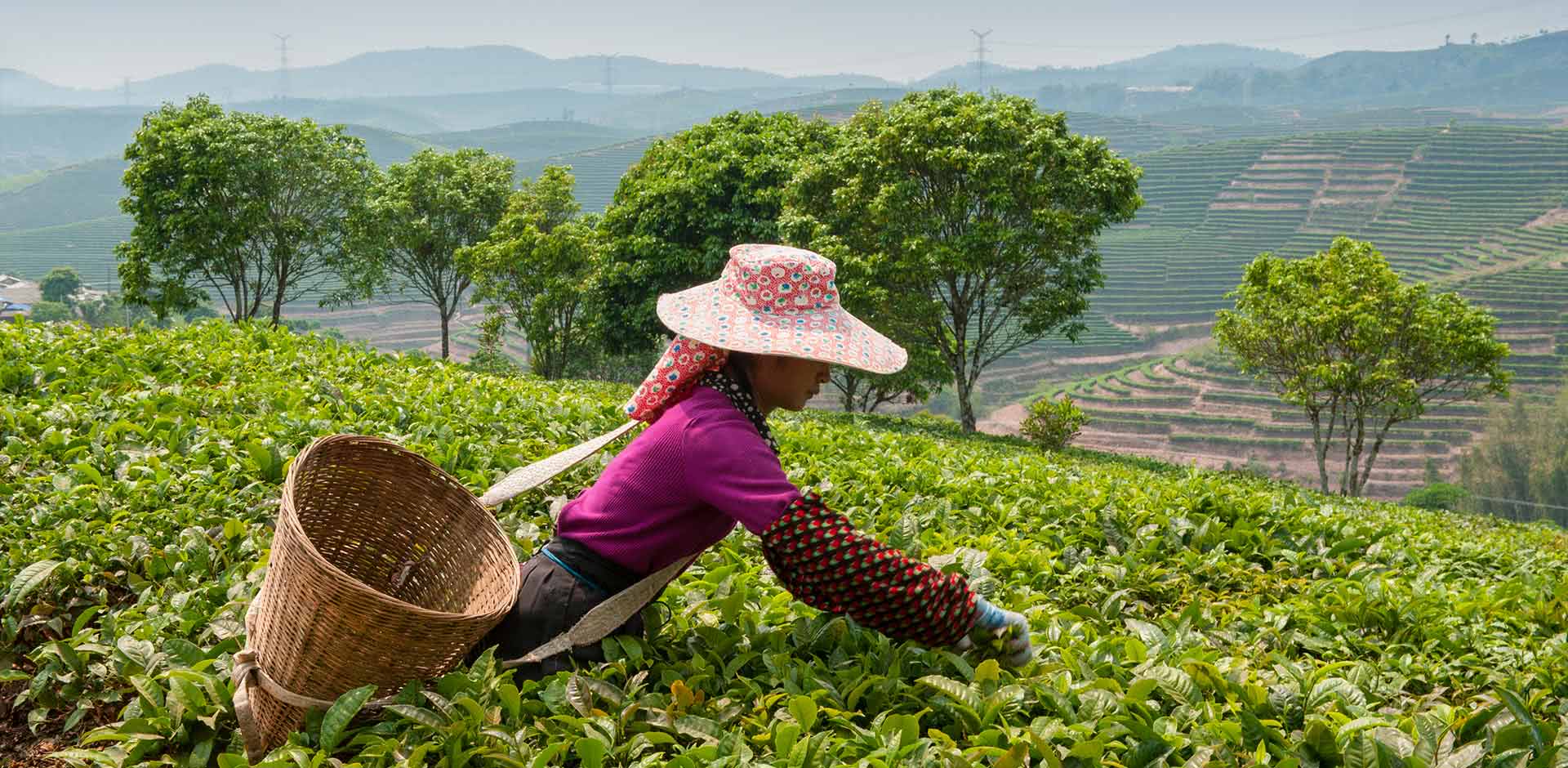 Day 3
Xishuangbanna
Enjoy an early start today with a visit out of town to Menghai daily market, where local farmers come to sell fresh produce. It's a colorful affair where you can expect to see a convergence of different ethnic communities, each with their own array of fragrant spices, teas and vegetables. Next, you'll stop at at ethnic Bulang village, after which you'll enjoy a leisurely hike, where your guide will lead you to a local monastery. After that, you'll enjoy locally-grown tea in the home of an Aini family. The Aini have a long history of tea cultivation and their aged Green Pu'er brew is noted for its golden color and mellow flavor. After dinner with an Aini family, you'll return to your resort.
Day 4
Shaxi
Today you will fly to Dali, where you'll stop for a traditional Bai lunch before heading onwards to Shaxi, around three hours away. Shaxi is another major point along the Ancient Tea Route, and little appears to have changed in its Old Town since the days of tea caravans. You have time this afternoon to explore the cobblestone alleys and traditional architecture before checking into your guesthouse-- we recommend either the Laomadian Lodge or the Old Theatre Inn.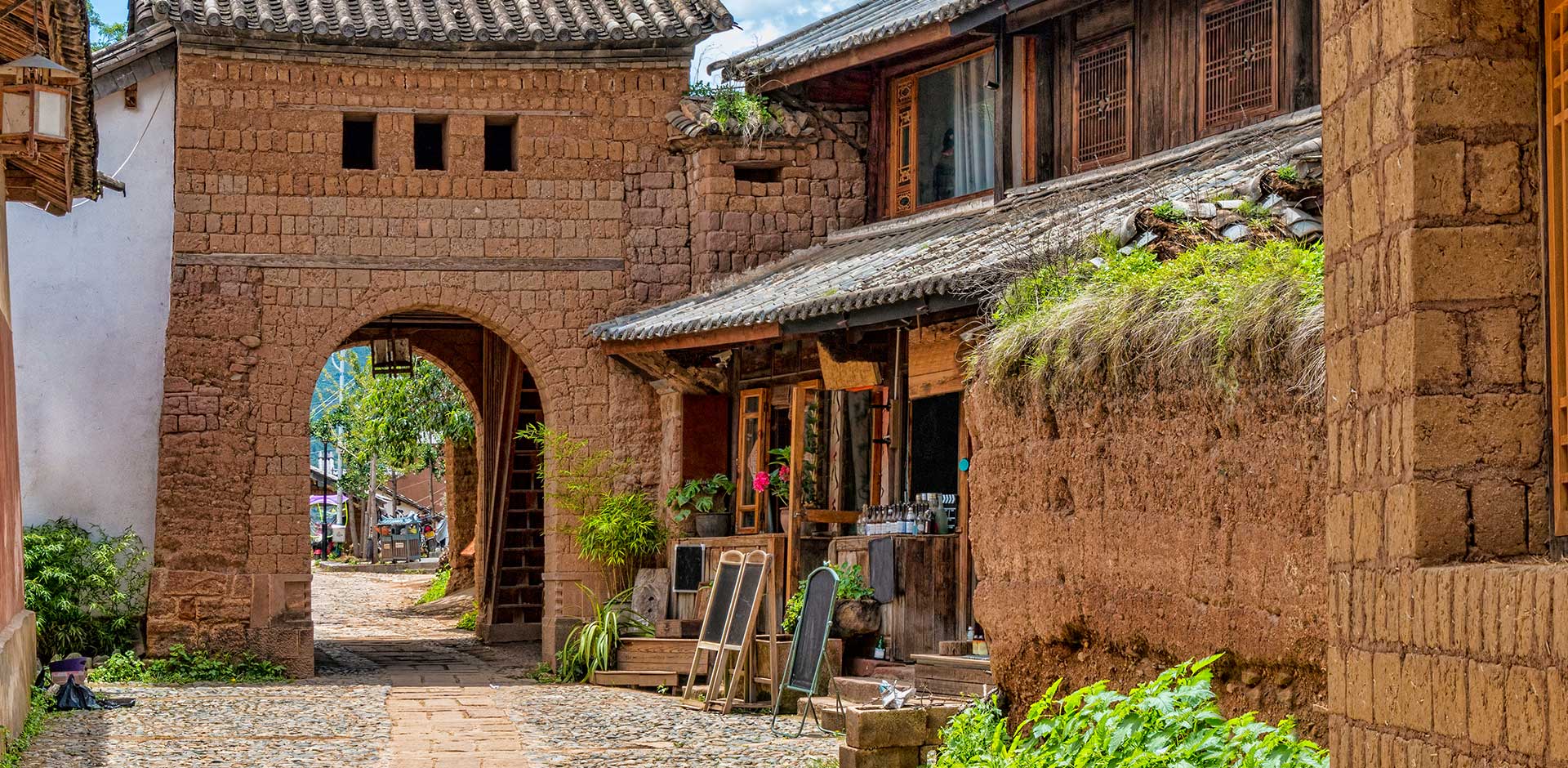 Day 5
Shaxi
The tranquil valley that Shaxi inhabits provides a backdrop for the day's activities, with a morning hike and a picnic lunch. The Bai and Yi ethnic minorities call this area home, and for lunch, you'll take part in a cooking class where you'll learn how to prepare some traditional Bai dishes. You'll return to Shaxi in time for dinner - another authentic local meal featuring fresh produce and plenty of indigenous tea.
Day 6
Lijiang
Your first destination today is the Jianchuan Shibaoshan Grottoes, nestled in the stunning natural reserve of Shibaoshan mountain. These Buddhist grottoes hail from the Dali Kingdom and feature ancient frescoes, statues and stone carvings. From there, you will hike back to Shaxi and enjoy a hearty lunch before heading to the UNESCO World Heritage Site of Lijiang, around 2 hours' drive away. In Lijiang, you can wander the streets of its beautifully preserved Old Town, stopping for coffee in an ambient cafe or browsing handicrafts in its boutiques. You'll stay in Lijiang tonight, we recommend the luxurious Banyan Tree Lijiang.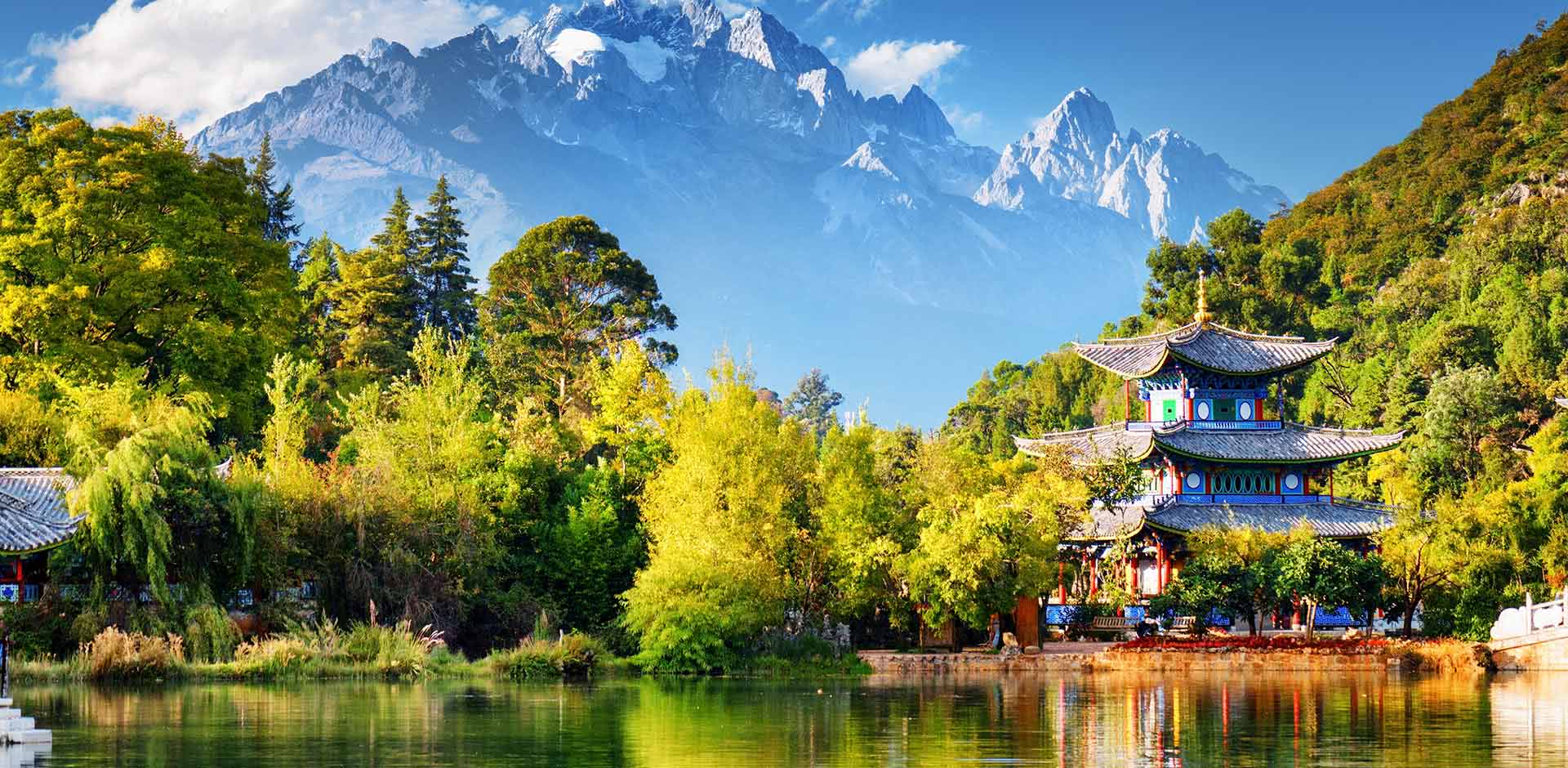 Day 7
Shangri-la
In the morning, you have time to explore more of Lijiang's Old Town before driving 4 hours to Shangri-La. En route, you'll take a break at a viewpoint along the Yangtze River, enjoying the scenery while sipping hot tea. In the afternoon, you'll arrive in the idyllic town of Shangri-La on the Tibetan Plateau. Tonight, check into your hotel in Shangri-La - we recommend the Banyan Tree Ringha or the Songtsam Shangri-La, both stylish modern properties with a traditional Tibetan design aesthetic.
Day 8
Shangri-la
Today you'll visit the largest monastery in Yunnan Province, Songzanlin Monastery. This Buddhist center is home to more than 700 monks and during your visit you'll have the chance to meet with one of them and tour some parts of the monastery not usually open to visitors. Enjoy lunch in a local restaurant, then spend the afternoon wandering Shangri-La's Old Town. For dinner, sample some traditional Tibetan cuisine with yak milk and yak butter tea, and watch a dance performance in the town square.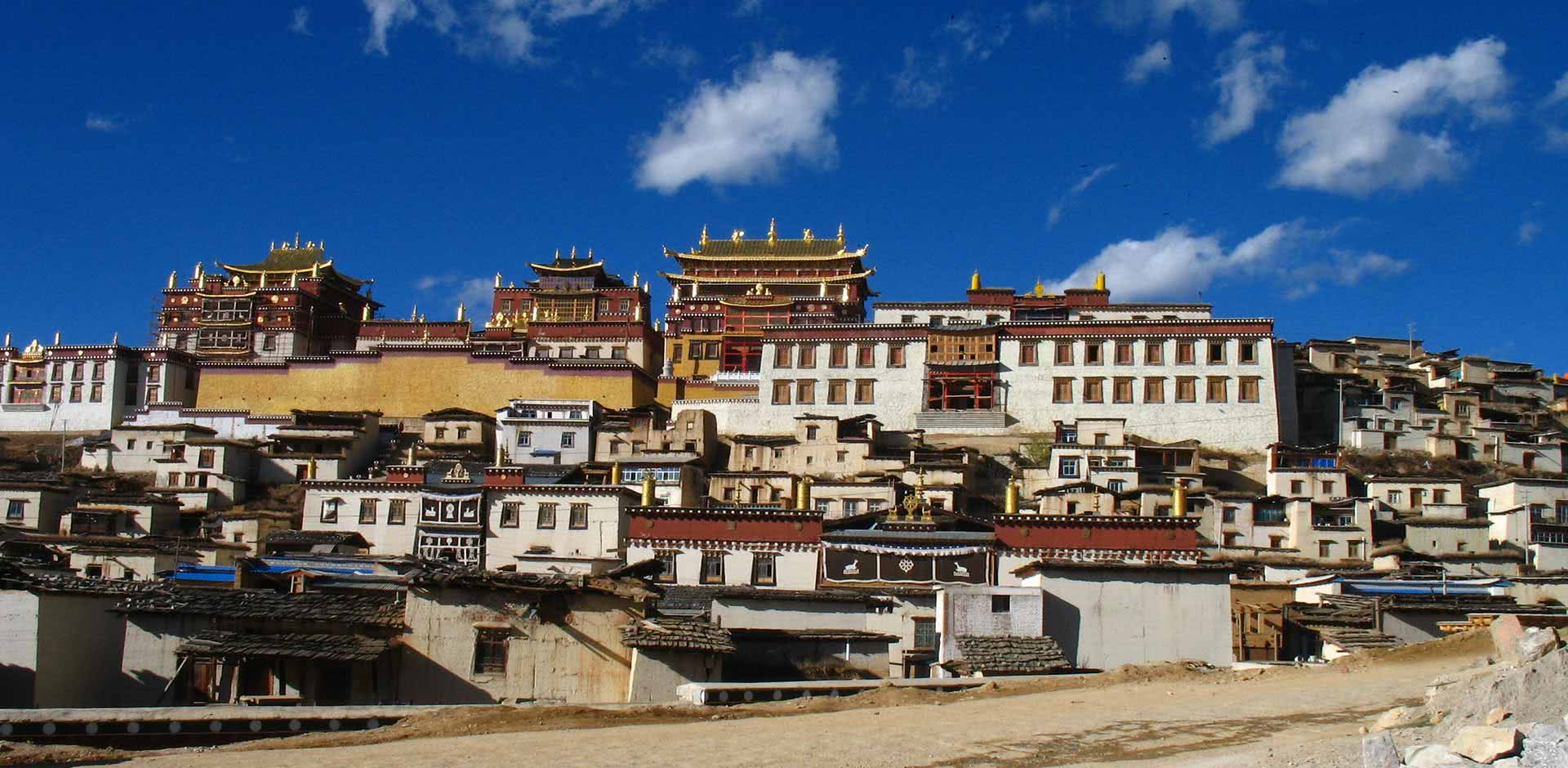 Day 9
Shangri-la
Continue your journey along the Ancient Tea Road with a hike around Napa Lake where you'll enjoy a picnic lunch with stunning mountain and valley views. Next you'll visit Nixi, a village specialising in black pottery, a tradition that dates back more than 2,000 years. When you return to Shangri-La, you'll be treated to an unforgettable farewell feast, featuring traditional Tibetan delicacies such as yak butter tea and yak cheese. In the evening, enjoy another dance in the town square.
Day 10
Departure
After gourmet breakfast in your hotel, you'll be chauffeur-driven to the airport for your departing flight.
TERMS AND CONDITIONS
Price is based on double or twin hotel room occupancy and includes accommodation, transfers, car/driver, English-speaking guide, activities and entrance fees, breakfasts and some casual lunches while touring. Flights and optional special activities will be quoted separately. Most personal expenses, including dinners, alcoholic beverages, spa treatments and gratuities can be paid on the spot while traveling. Prices may vary depending on season, choice of accommodation and other factors.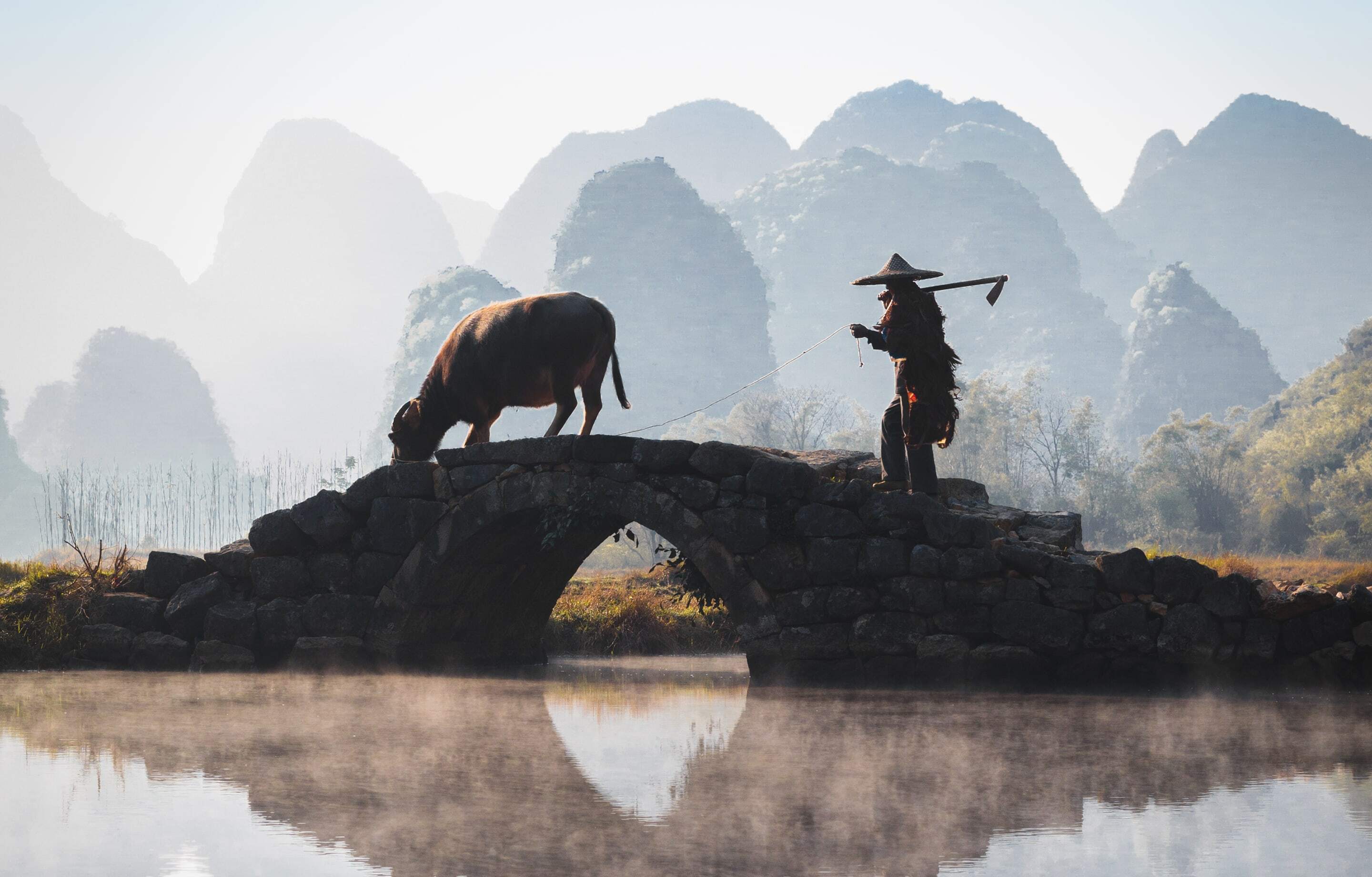 Why Remote Lands?
Exclusively Asia
With Remote Lands you'll travel with people who have made Asia the solitary focus of their own lifelong adventure. As our guest, you'll discover Asia on a journey that is completely, authentically your own, adapted from our own remarkable experiences and adventures over the years.
With Remote Lands you'll travel with people who have made Asia the solitary focus of their own lifelong adventure. As our guest, in the continent that our north American founders Catherine and Jay have adored and explored for decades, you'll discover Asia on a journey that is completely, authentically your own, adapted from our own remarkable experiences and adventures over the years.
Travelogues
An Asia-focused magazine brought to you by Remote Lands – a platform for adventure, luxury, and authenticity from experts and explorers around the continent.
What Others Say
Here is a small selection of the kind words our guests have said about us, as well as features by journalists and travel writers.
From the moment I happened upon the REMOTE LANDS website over a year ago, browsed the options, I knew that this would be well worth it. The entire staff is nothing less than professional with service that made us feel like royals.
This was truly the trip of a lifetime. Magical destinations, the most luxurious hotels in the world, and the most wonderful travel companions we could've wished for. We were treated like family everywhere we went and we have 14 new best friends.
We have used some of the top rated travel specialists all over the world and, without question, Catherine Heald and Remote Lands are at the very top of the list!