Example Itinerary
Lombok: 4-Day Mount Rinjani Trek
This 4-day itinerary offers experienced trekkers an unforgettable journey through the spectacular landscapes of Mount Rinjani and Segara Anak crater lake. This challenging expedition involves camping, steep ascents and descents, and early mornings and is most suited to adventurous travelers with several mountain hikes already under their belt. The trek is bookended by visits to quiet mountain villages, where you'll travel through fertile plains and get an up-close look at rural life in the highlands of Lombok.
This itinerary is an example. It's designed to inspire you and provide you with thoughtfully curated ideas. You can choose to do this exact itinerary or completely personalize it. All trips are 100% bespoke.
Highlights
Homestay: Take the opportunity to experience a homestay at Sembalun Village. Meet the locals and learn firsthand how they live in this area.
Sunrise at Mount Rinjani: Arrive at the peak just in time to catch the spectacular sunrise, your reward on this trek.
Volcano Camping: Segara Anak Lake campsite is located inside Rinjani volcano's caldera, on a small mountain formed by Rinjani's many eruptions. Here, enjoy swimming in the stunning blue mineral-rich waters and explore surrounding caves.
Day-by-Day
Day 1
Sembalun Village
To begin your four-day journey, you'll be picked up at your hotel in Mataram or at Lombok Airport and be transferred to Sembalun Village. Here, you will camp for the night or enjoy a homestay with one of the local families. Sembalun Village is a picturesque rural outpost in the fertile foothills of Rinjani Mountain, located 5,600 feet above sea level. The valley comprises lush green rice terraces and a patchwork of crops, and it is the perfect launch point for treks to the peak of Mount Rinjani. The traditional village here has been restored, offering travelers a glimpse into local history.
Day 2
Plawangan Sembalun Campsite
You'll start early today and set off straight after breakfast, trekking to the Plawangan Sembalun campsite. You'll first pass through flat grasslands of grazing cattle, with the landscape growing more hilly and challenging as the day progresses. It's a picturesque journey that holds the peak of Mount Rinjani constantly in view - a motivating sight, considering the day's hike will take from eight to ten hours. The Plawangan Sembalun campsite is located on a ridge that offers a spectacular view of Rinjani peak when the clouds dissipate. You'll camp here overnight.
Day 3
Segara Anak Lake Campsite
You'll get up in the predawn hours today in order to reach Mount Rinjani peak by sunrise. At your destination, you'll relax with hot tea and snacks as you watch the sun rise over Segara Anak crater lake and Gunung Baru peak in its center. After relaxing with this remarkable view, you'll hike to the base camp for brunch then make your way to the Segara Anak Lake campsite, located inside the caldera. Mount Rinjani crater is more than six kilometers in diameter, a landscape of steep scrub-covered slopes and lush vegetation. The campsite is located right next to the lake, a tranquil spot where you can swim, explore caves or take a therapeutic dip in hot springs.
Day 4
Departure
This morning, you'll depart the campsite and hike to the west rim of Mount Rinjani, where you can take a final glimpse of the crater lake. From here, you'll descend to Senaru Village. Senaru is a beautiful town with thick rainforest and waterfalls - well worth exploring for travelers who wish to extend their stay. From Senaru, you'll be transferred to the airport.
TERMS AND CONDITIONS
Price includes luxury tents and necessary camping equipment, transfers, car/driver, English-speaking mountain guide, porters, activities and entrance fees and three daily packed meals while touring. Flights and optional special activities will be quoted separately. Most personal expenses, including dinners, alcoholic beverages, spa treatments and gratuities can be paid on the spot while traveling. Prices may vary depending on season, choice of accommodation and other factors.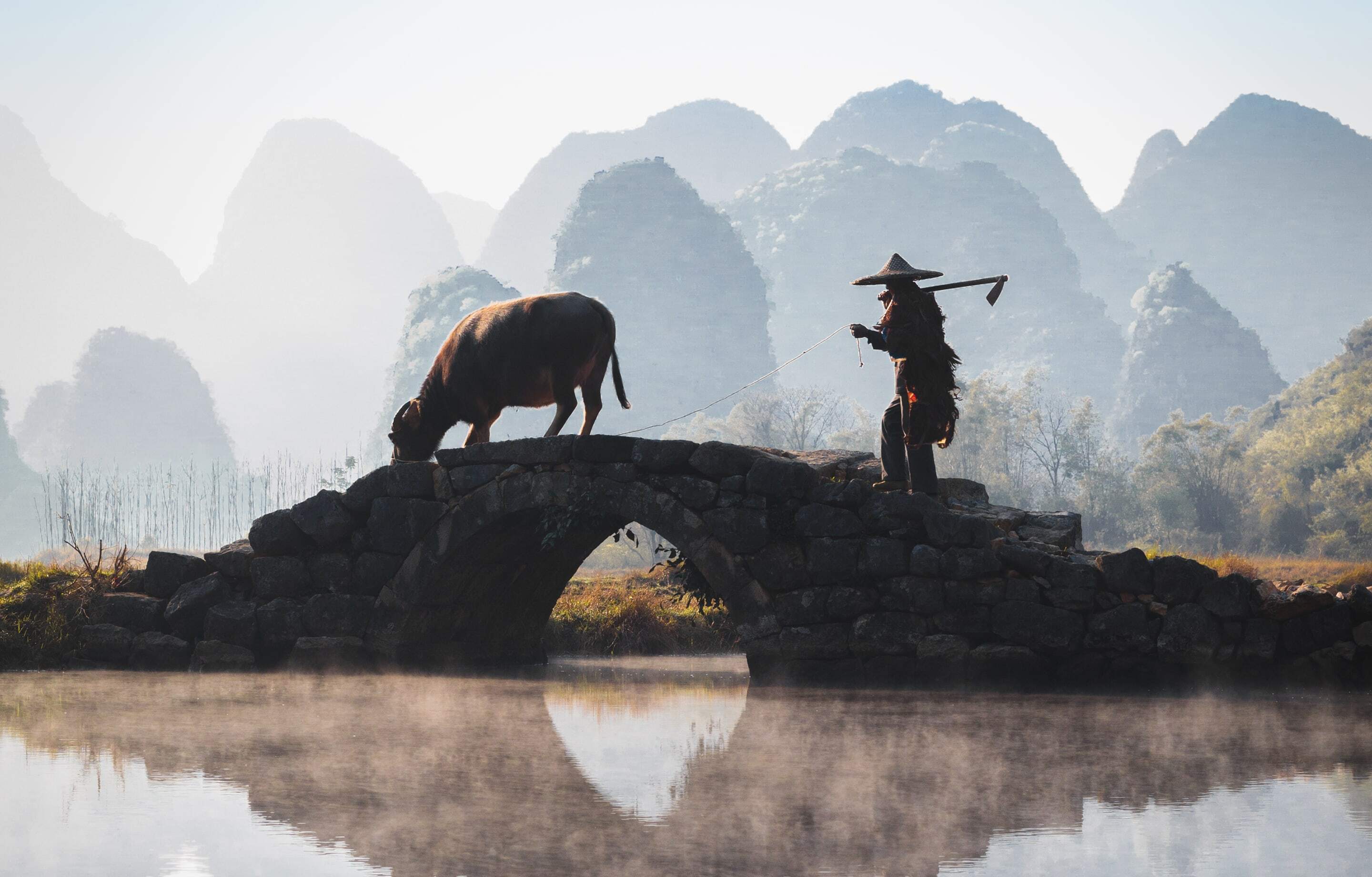 Why Remote Lands?
Exclusively Asia
With Remote Lands you'll travel with people who have made Asia the solitary focus of their own lifelong adventure. As our guest, you'll discover Asia on a journey that is completely, authentically your own, adapted from our own remarkable experiences and adventures over the years.
With Remote Lands you'll travel with people who have made Asia the solitary focus of their own lifelong adventure. As our guest, in the continent that our north American founders Catherine and Jay have adored and explored for decades, you'll discover Asia on a journey that is completely, authentically your own, adapted from our own remarkable experiences and adventures over the years.
Travelogues
An Asia-focused magazine brought to you by Remote Lands – a platform for adventure, luxury, and authenticity from experts and explorers around the continent.
What Others Say
Here is a small selection of the kind words our guests have said about us, as well as features by journalists and travel writers.
From the moment I happened upon the REMOTE LANDS website over a year ago, browsed the options, I knew that this would be well worth it. The entire staff is nothing less than professional with service that made us feel like royals.
This was truly the trip of a lifetime. Magical destinations, the most luxurious hotels in the world, and the most wonderful travel companions we could've wished for. We were treated like family everywhere we went and we have 14 new best friends.
We have used some of the top rated travel specialists all over the world and, without question, Catherine Heald and Remote Lands are at the very top of the list!