Example Itinerary
Discovering Mysterious Sumba
Spend ten days reveling in the simple pleasures of life as you explore and learn about the beautiful traditions and cultures of the mysterious Indonesian island of Sumba, with our fun and adventure-filled Discovering Mysterious Sumba itinerary. There's plenty of beach and nature time on this lush untrodden island. See rare traditions as you meander through small villages and chat with the locals. Of course, there will be ample time to spend relaxing on some of the best beaches this part of the world has to offer
This itinerary is an example. It's designed to inspire you and provide you with thoughtfully curated ideas. You can choose to do this exact itinerary or completely personalize it. All trips are 100% bespoke.
Highlights
Sumba Villages: Visit traditional Sumbanese villages and learn about their well-preserved way of life first-hand from locals.
Ikat Weaving: A decorated Indonesian art known worldwide, Ikat weaving is intricate and a highly-skilled process. Visit a small village where artisans have honed this craft.
Nihi Sumba: This exclusive hideaway in a remote part of Sumba island offers guests world-class fishing, surfing, and diving. It is an idyllic getaway in pristine surrounds.
Day-by-Day
Day 1
Waingapu
Arrive in Waingapu, Sumba's largest town, and check into the hotel of your choice. That afternoon, you'll get to know your exotic surroundings as you are driven to the picturesque Prainatang Valley. Take a short 15-minute climb to Prailang. Wander through an old hilltop village composed of ten small huts and imagine ancient lifestyles in simpler times. Finish the day with an evening stroll in the quaint harbor area before retiring for the day.
Day 2
Waingapu
Travel to East Sumba and see the intricate ikat cloth designs, considered to be the most beautiful in Sumbanese weaving. Visit a small village and learn how locals make the stunning cloth. This is a highly-skilled process involving preparing the cotton, spinning it into thread, tying the design into thread, dyeing, and finishing the final weaving on backstrap looms. Later that day, follow the coast from the Savu Sea to Rende. Rende is an ancient village some 3 hours from Waingapu with grand traditional houses and massive megalithic tombstones. Along the way, stop for lunch and take a stroll on the beach at either Kamber or Londalima's beachfront.
Day 3
Nihi Sumba
Begin the day bright and early to travel to the uncharted, wild west of Sumba. Stop by the Waingapu morning market and stock up on authentic Sumbanese bites and souvenirs before setting off. Next, marvel at the iconic tombs dating all the way back to the Stone Age in Anakalang. This is one of the few locations in the world where you can see the megaliths still being built and used to honor the deceased today as it has been for centuries. Visit the small village of Kampung Pasanga and see the impressive vertical tombstone containing the remains of a past Chief and his wife. Finally, you will reach the island getaway of Nihiwatu Resort. With just seven bungalows and three villas on one of the three best beaches on earth (according to Conde Nast Traveler magazine), Nihiwatu is Sumba's best hotel and it boasts privacy and comfort as well as world-class diving, snorkeling, fishing and surfing.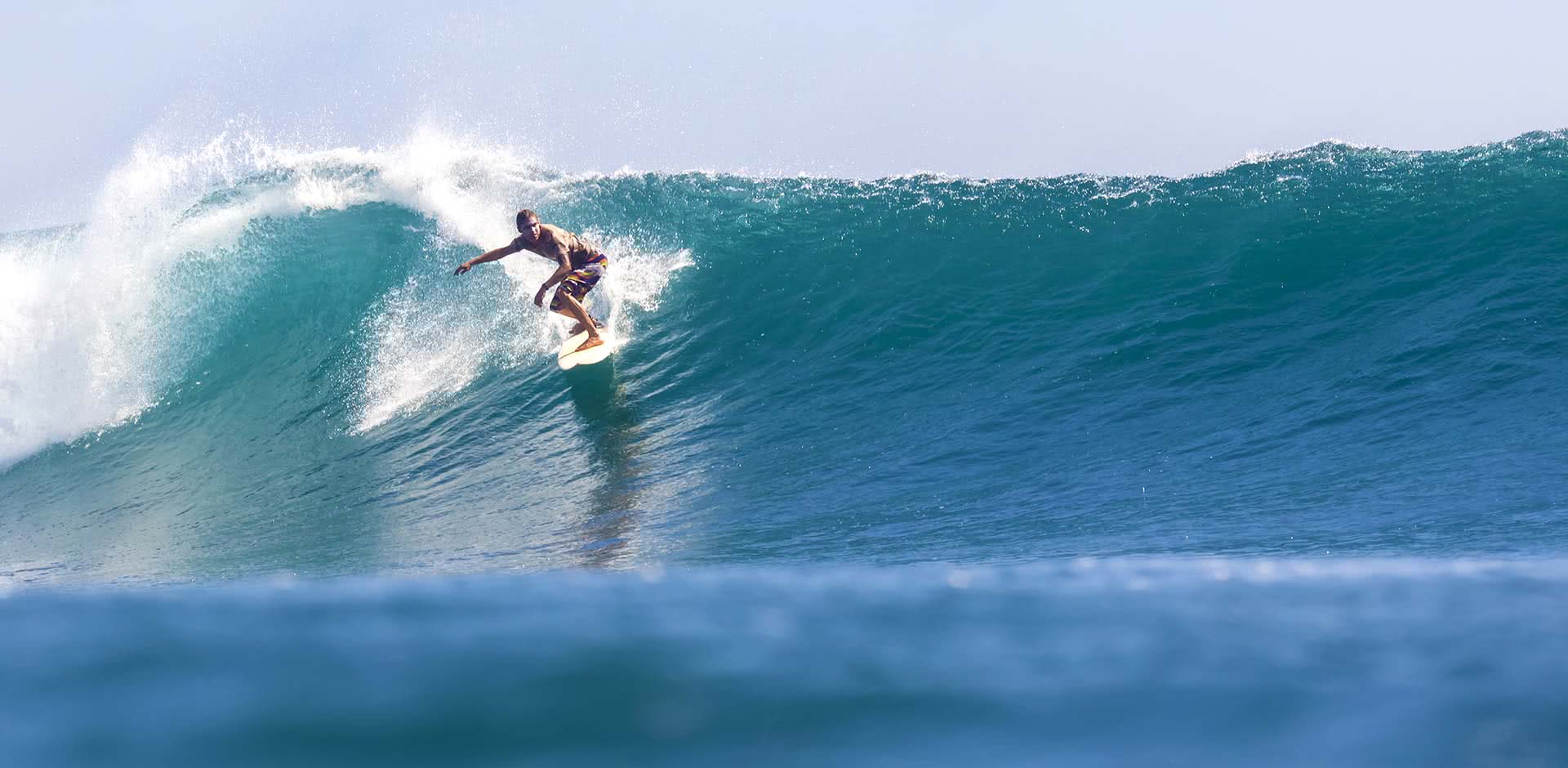 Day 4
Nihi Sumba
After breakfast, consider going for a drive around the island, stopping at points of interest. Pay a visit to a local village and market and talk with the residents to get an idea of how life works in this remote region. For the remainder of the day, relax on the beach or treat yourself to the spa.
Day 5
Nihi Sumba
The trip concludes here by journeying to Denpasar and returning home. Alternatively, you may also choose to extend your stay on Sumba at the 5-star Nihiwatu Resort, and continue exploring the island's ancient way of life and natural beauty.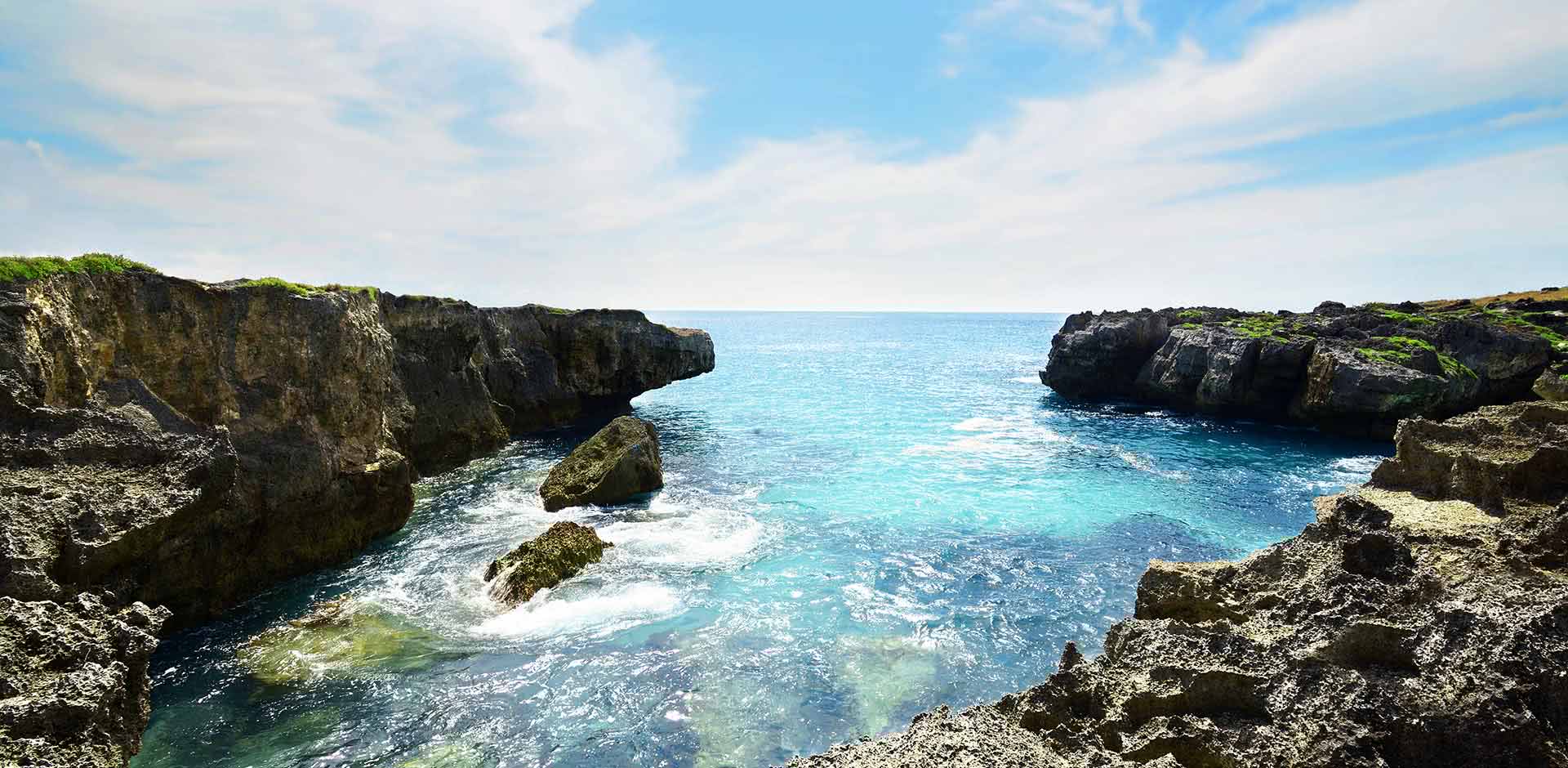 Day 6
Nihi Sumba
Spend your day today relaxing in paradise. Lounge on the beach, swim in the sea, and lounge by the pool all day. Work on a golden tan to take back home as a token of your retreat to paradise.
Day 7
Nihi Sumba
Rise early this morning for a full day of outdoor adventure. After breakfast, set out to the sea for a day in the water. Go diving or snorkeling on some of the island's reefs. This part of the world is renowned for it's underwater biodiversity. Afterwards, relax a bit more on the beach and then enjoy a sunset dinner.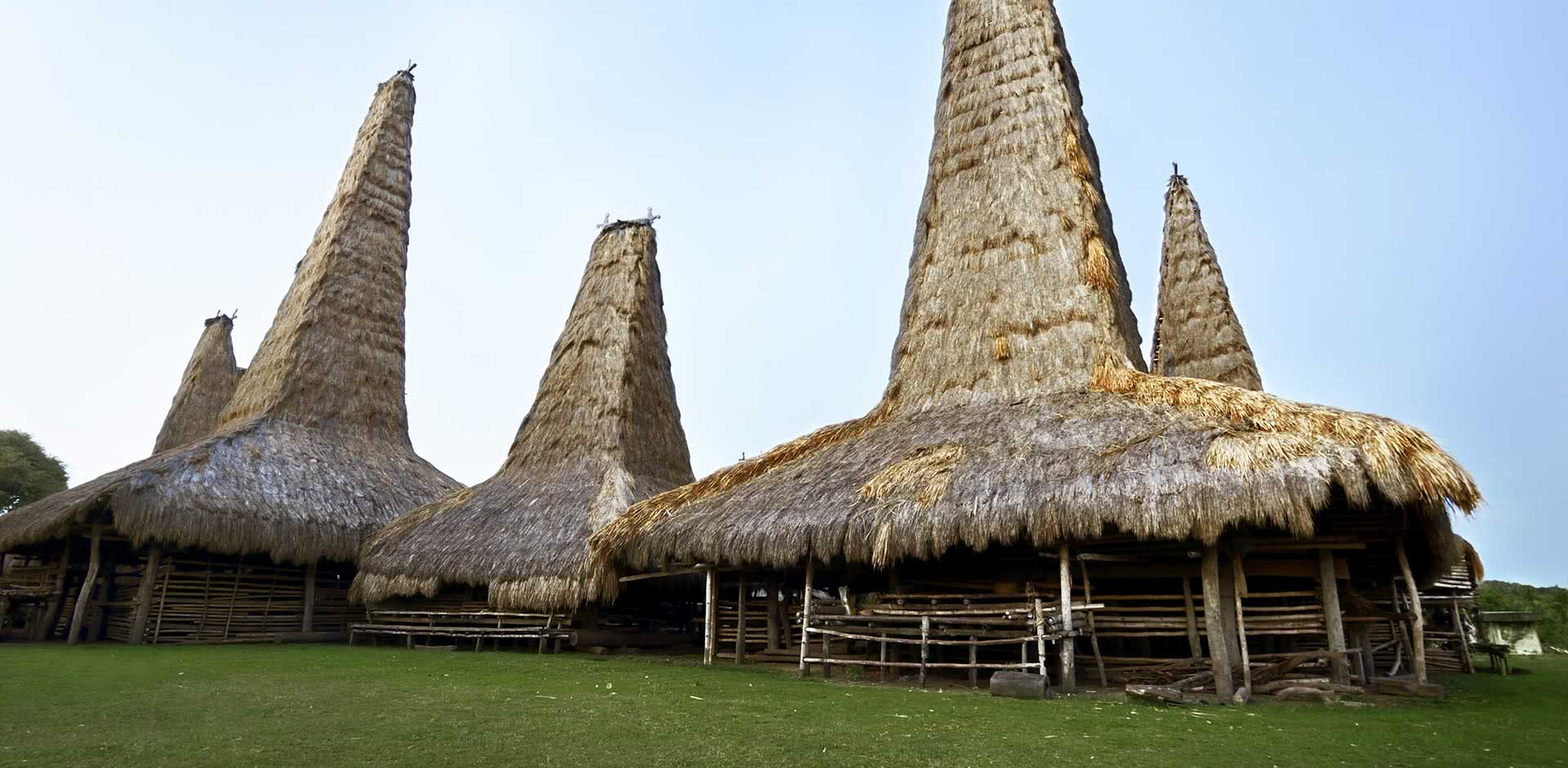 Day 8
Nihi Sumba
Spend the morning at your own leisure at the resort. After lunch, set out for a horseback riding and trekking excursion. Explore the lush area on the island around the resort and seek out secluded beaches. Afterwards, go for a sunset stroll along the shore before dinner.
Day 9
Nihi Sumba
Depending on the conditions and time of year, go with a guide to see turtle hatchlings crawl from their nests on the beach and return to the sea. Consider going for a boat trip to see the island from a different perspective. Enjoy a final sunset dinner on the island this evening.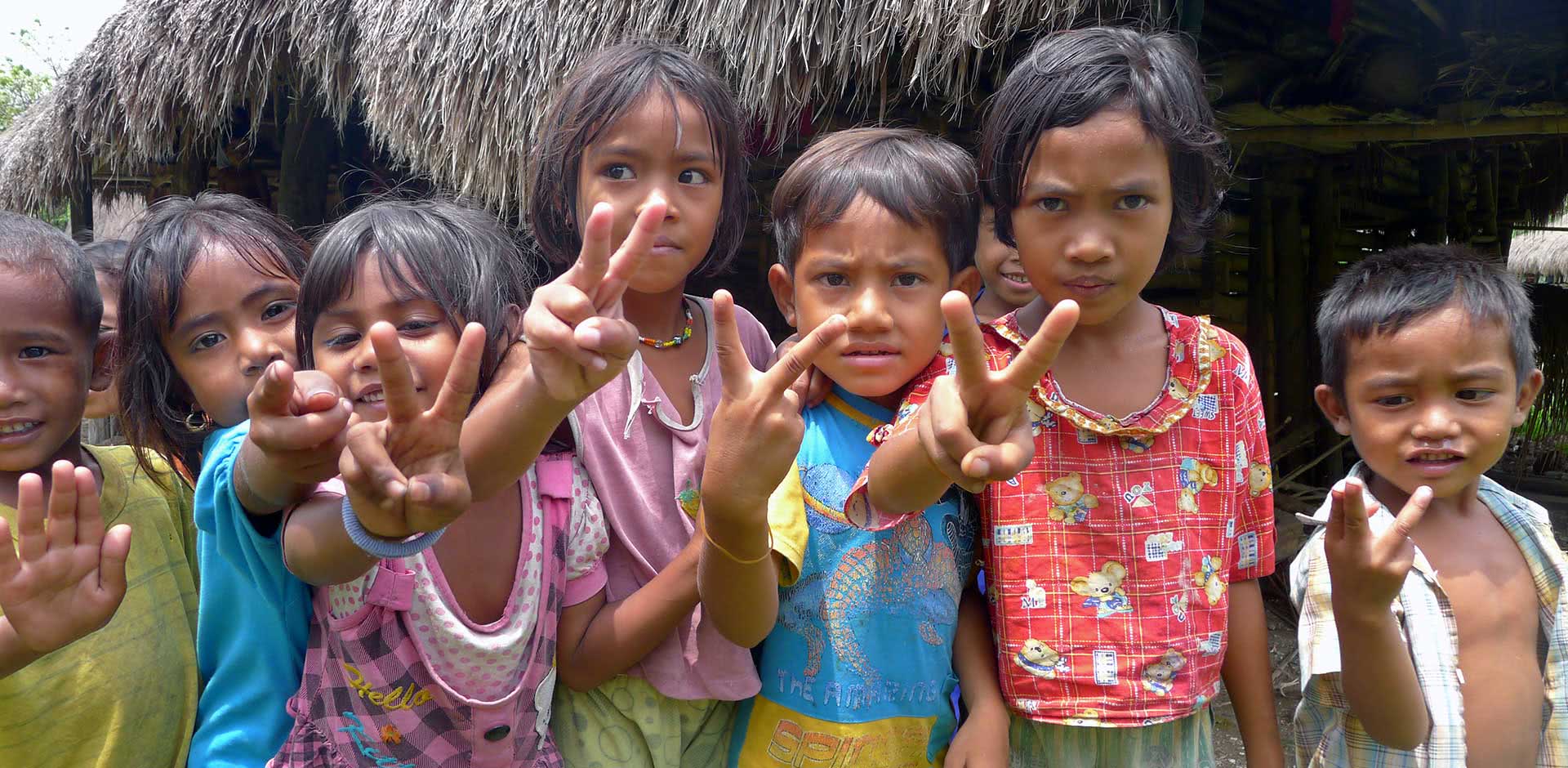 Day 10
Departure
Spend the morning at your own leisure, but be sure to get some final beach time in before checking out of the resort. You will be transferred to the airport for your departing flight this afternoon.
TERMS AND CONDITIONS
Price is based on double or twin hotel room occupancy and includes accommodation, transfers, car/driver, English-speaking guide, activities and entrance fees, breakfasts and some casual lunches while touring. Flights and optional special activities will be quoted separately. Most personal expenses, including dinners, alcoholic beverages, spa treatments and gratuities can be paid on the spot while traveling. Prices may vary depending on season, choice of accommodation and other factors.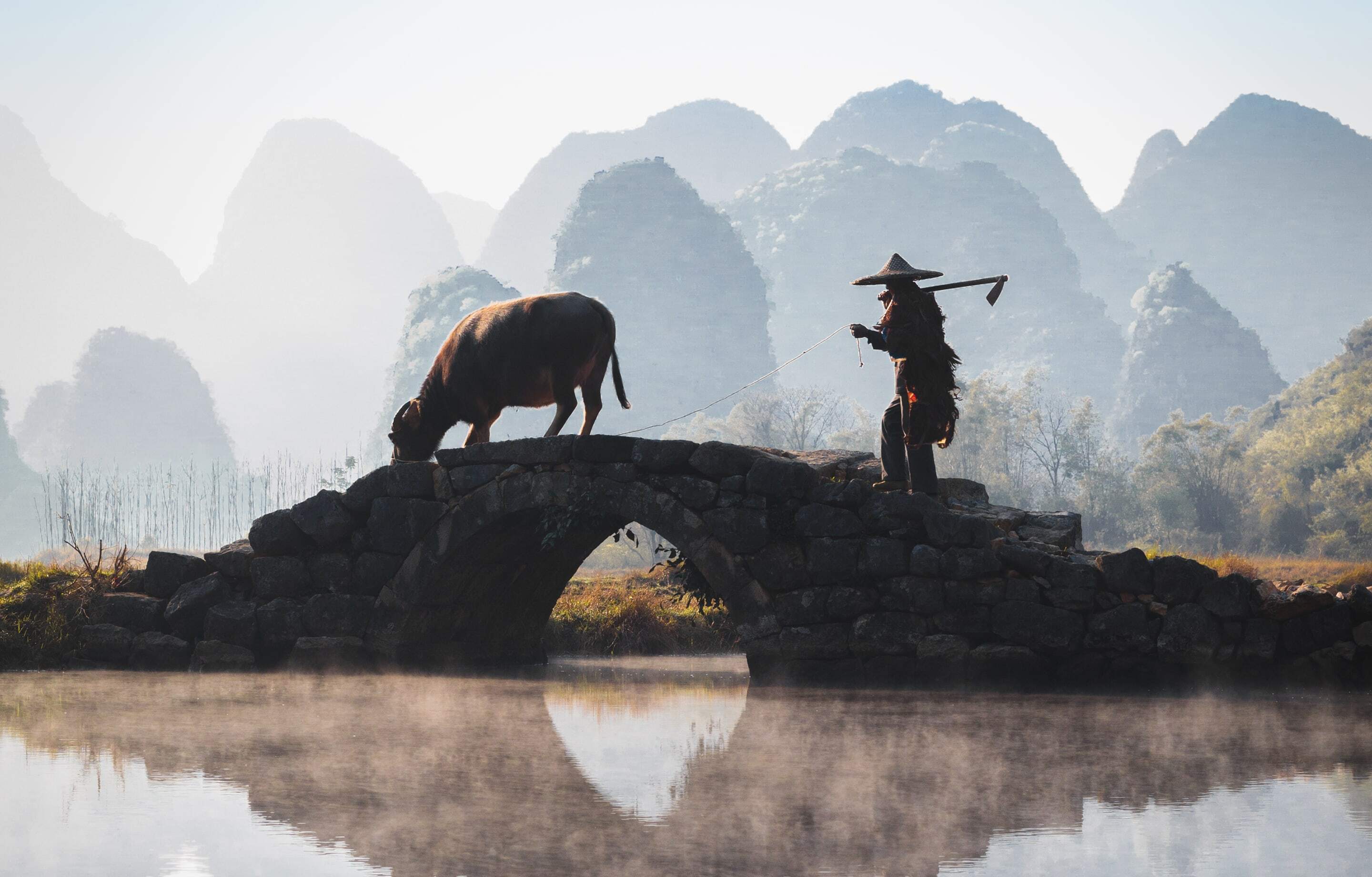 Why Remote Lands?
Exclusively Asia
With Remote Lands you'll travel with people who have made Asia the solitary focus of their own lifelong adventure. As our guest, you'll discover Asia on a journey that is completely, authentically your own, adapted from our own remarkable experiences and adventures over the years.
With Remote Lands you'll travel with people who have made Asia the solitary focus of their own lifelong adventure. As our guest, in the continent that our north American founders Catherine and Jay have adored and explored for decades, you'll discover Asia on a journey that is completely, authentically your own, adapted from our own remarkable experiences and adventures over the years.
Travelogues
An Asia-focused magazine brought to you by Remote Lands – a platform for adventure, luxury, and authenticity from experts and explorers around the continent.
What Others Say
Here is a small selection of the kind words our guests have said about us, as well as features by journalists and travel writers.
From the moment I happened upon the REMOTE LANDS website over a year ago, browsed the options, I knew that this would be well worth it. The entire staff is nothing less than professional with service that made us feel like royals.
This was truly the trip of a lifetime. Magical destinations, the most luxurious hotels in the world, and the most wonderful travel companions we could've wished for. We were treated like family everywhere we went and we have 14 new best friends.
We have used some of the top rated travel specialists all over the world and, without question, Catherine Heald and Remote Lands are at the very top of the list!