Example Itinerary
Papua Jungle Expedition
Papua, Indonesia's largest and easternmost province, is home to vast expanses of virgin forest, inhabited by tribes with centuries of history and little contact with westerners. This 11-day journey deep into the Papuan jungle will take you to rarely-seen locations, where you will spend time with the remote Korowai tribe. The Korowai lead a hunter-gatherer lifestyle and will welcome you into their small settlements to experience rural life as they do. With expert guides, porters and your own boat crew, you'll make the journey into dense rainforest by longboat along the Brazza and Siret Rivers, and on foot, trekking along rugged trails and camping each night. To start and end your trip, you'll spend time at the beautiful Baliem Valley Resort, where you can enjoy your wild surroundings from the comfort of a modern bungalow.
This itinerary is an example. It's designed to inspire you and provide you with thoughtfully curated ideas. You can choose to do this exact itinerary or completely personalize it. All trips are 100% bespoke.
Highlights
Virgin Forests: Perhaps one of the last truly wild frontiers in Asia, the rugged jungles of Papua are an expanse of pristine wilderness rarely traversed by outsiders.
Tribal Homestays: Live amongst the Korowai villages, getting first-hand experience of rural tribal life from its residents.
Remote Camping: Camp in Papua New Guinea's most remote jungles - a once-in-a-lifetime opportunity available only to the intrepid traveler. These protected lands can only accessed by a limited amount of travelers annually.
Day-by-Day
Day 1
Makassar
Departing from Bali, you will begin your journey to Jayapura, the capital of the Papua province. This leg of the journey takes you to the easternmost region of Indonesia and will require a stopover in Makassar, so you will arrive in Jayapura early the following morning.
Day 2
Wamena
You'll arrive in Jayapura this morning and connect with your 45-minute flight to Wamena, a small highland town at an altitude of 5,250 feet. On the way, you'll fly over the picturesque Rouffaer-Mamberamo River Basin, enjoying far-reaching views over the largest river system in Indonesia. Once in Wamena, you'll get a feel for this far-flung little village with a trip to the fruit and vegetable markets and lunch in a local restaurant. Enjoy a good night's rest in your traditional Dani-styled thatched-roof bungalow.
Day 3
Patipi Dibawa
Get an early start today with a hearty breakfast at the resort, before heading to Wamena airport for the onward flight further into Papuan wilderness to Yahukimo. Yahukimo is located in the lowlands of the upper Brazzo River - a one-hour flight from Wamena over largely-uninhabited jungle. Here, you'll visit a local market to stock up on supplies, before heading to lunch in a local restaurant. In the afternoon, you'll make your way to the harbor, where you'll join a long boat and make the journey along the river through the rainforest to the tribal territories of the Korowai and Kombai. You'll set up camp on the riverbank in Patipi Dibawa, falling asleep to the sounds of jungle wildlife.
Day 4
Mabul
You'll continue your journey upriver today with a full-day aboard the longboat. As you approach the Siret River, the waters become more wild, and you'll encounter fewer boats as you press onwards into Papuan jungle. After lunch in a small riverside settlement, you'll continue on through the rapids of the Siret, navigated by an expert boatsman. Around twilight, you'll reach the town of Mabul, a village where a handful of traditionally nomadic Korowai families live. Here, you'll set up camp and enjoy dinner by the campfire. The Korowai live in treehouses raised up to 100 feet off the rainforest floor to guard against floods, mosquitoes and rival tribes. They are one of the most remote people in existence, with rich oral tradition and strong spiritual beliefs.
Day 5
Korowai
Today you'll leave Mabul and head onwards to another Korowai settlement. As a nomadic people, the Korowai move around this fertile jungle region and you'll spend the next few days exploring their terrain on foot. Today's hike will take around five hours and bring you through thick rainforest and across the Korowai's single-log bridges. Your destination is a settlement of six tree houses where you'll set up camp and spend time with the resident families. Tents can be set up on the ground, or inside one of the clan's empty tree houses.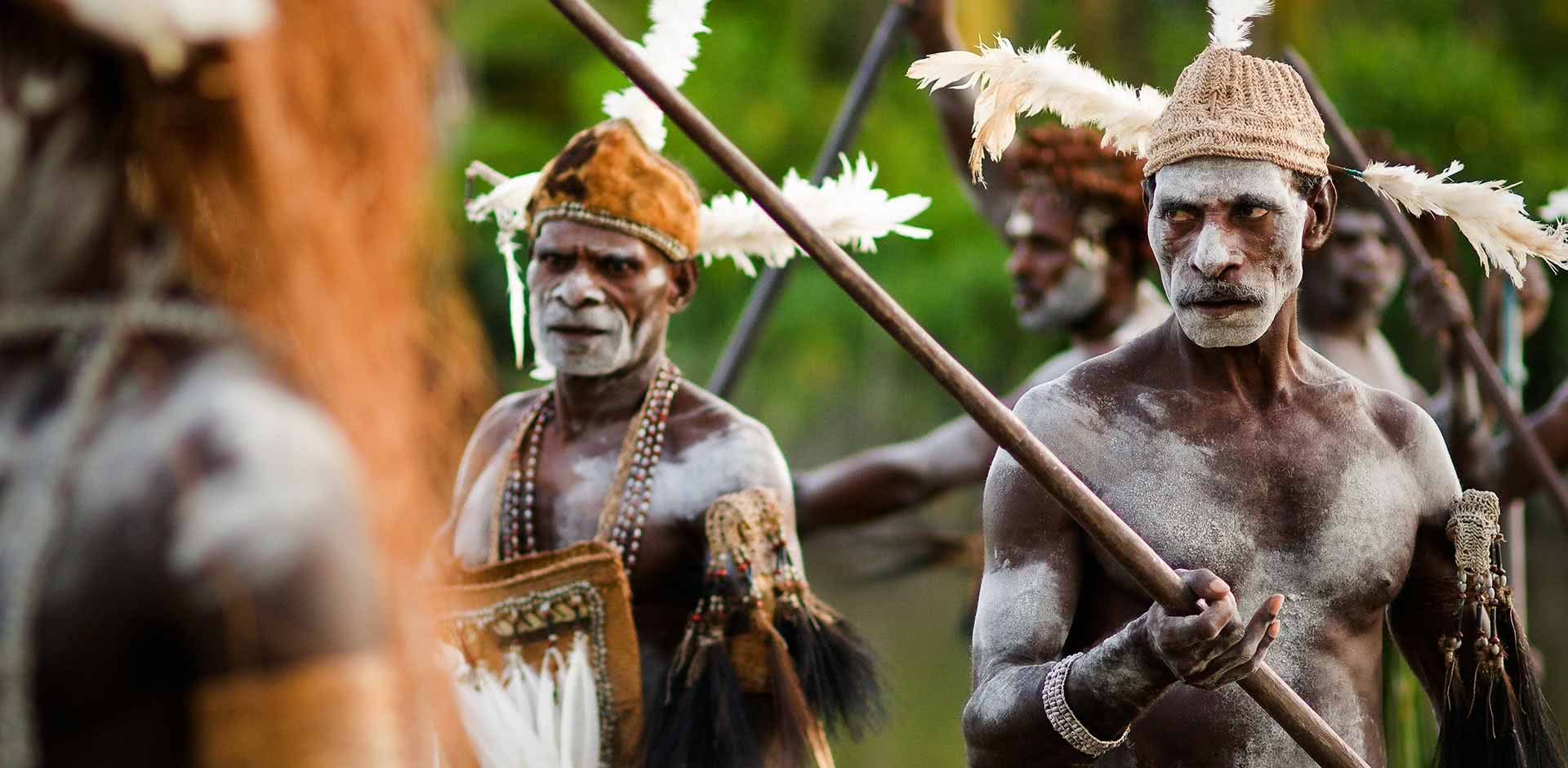 Day 6
Korowai Settlement
Today you'll get a feel for local life by accompanying the Korowai in their day-to-day activities - chiefly, a trip into sago palm forests, where trees are felled by the men and sago flour is extracted by the women. On return to camp at the end of the day, your cook will prepare a traditional meal made with jungle fruits and vegetables, such as papaya and fern. Your cook may also treat you to some delicious sago pancakes. Spend another night here in the camp.
Day 7
Korowai Settlement
Spend another full day with the Korowai, experiencing rural life first-hand. The Korowai are hunter-gatherers, so today you might be taught how to make a bow and arrow to use for hunting, or go fishing for the evening's dinner, or learn how to repair one of the treehouses. Your host families are eager to share their lives with visitors, and with the help of your guide as a translator, this village stay will offer profound cultural exchange and a deeper appreciation of nature. Tonight is your last night in this camp.
Day 8
Mabul
Today, you'll trek back to Mabul, where you'll have time to view some of the primitive artwork on display in the village and browse a souvenir shop for a memento of your journey. Here, you'll bid farewell to the porters who accompanied you on your trek into the jungle and begin to make your way back to Wamena. Enjoy your final night camping in the village of Mabul.
Day 9
Patipi Dibawa
After breakfast, you'll hop aboard the long boat for the journey downriver to Patipi Dibawa. The Siret River starts the trip off with strong currents and rapids before the pace slows as you travel upriver on the Brazza. After spending the day on the boat, you'll set up camp again in Patipi Dibawa, enjoying your last night of camping in Papua's wilderness.
Day 10
Wamena
Continue upriver on the Brazza today until you reach the harbor in Yahukimo, where you will part ways with your boat crew. From here, it's directly to the airfield for a connecting flight to Wamena. You'll return to the Baliem Valley Resort today, where you can transition back to modern life with a hot shower, enjoying highland views and a comfortable bed before making the long journey home.
Day 11
Departure
Rise early for breakfast at the resort before catching a flight from Wamena back to Jayapura airport and your onward flight to your next destination.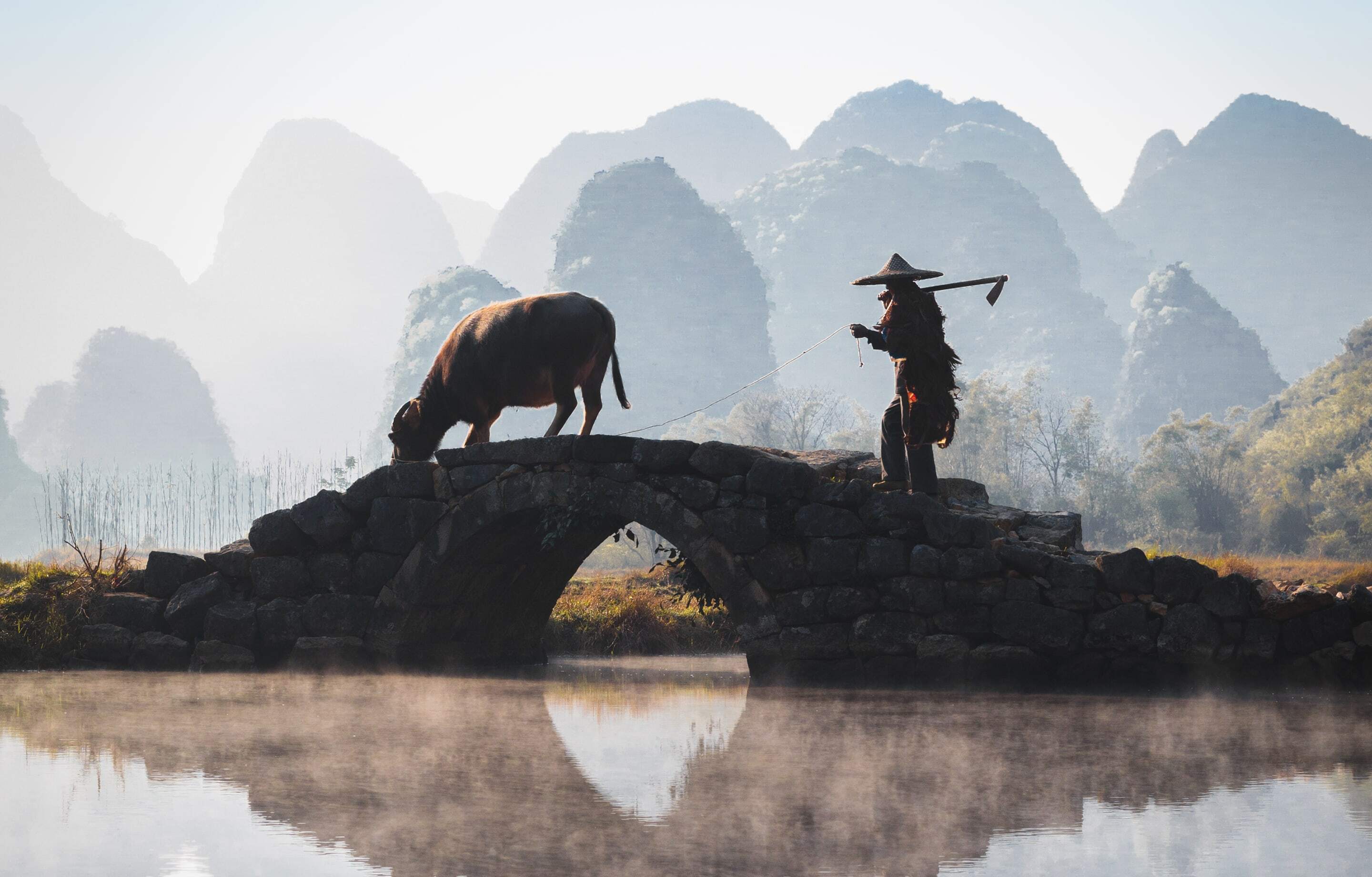 Why Remote Lands?
Exclusively Asia
With Remote Lands you'll travel with people who have made Asia the solitary focus of their own lifelong adventure. As our guest, you'll discover Asia on a journey that is completely, authentically your own, adapted from our own remarkable experiences and adventures over the years.
With Remote Lands you'll travel with people who have made Asia the solitary focus of their own lifelong adventure. As our guest, in the continent that our north American founders Catherine and Jay have adored and explored for decades, you'll discover Asia on a journey that is completely, authentically your own, adapted from our own remarkable experiences and adventures over the years.
Travelogues
An Asia-focused magazine brought to you by Remote Lands – a platform for adventure, luxury, and authenticity from experts and explorers around the continent.
What Others Say
Here is a small selection of the kind words our guests have said about us, as well as features by journalists and travel writers.
From the moment I happened upon the REMOTE LANDS website over a year ago, browsed the options, I knew that this would be well worth it. The entire staff is nothing less than professional with service that made us feel like royals.
This was truly the trip of a lifetime. Magical destinations, the most luxurious hotels in the world, and the most wonderful travel companions we could've wished for. We were treated like family everywhere we went and we have 14 new best friends.
We have used some of the top rated travel specialists all over the world and, without question, Catherine Heald and Remote Lands are at the very top of the list!