Example Itinerary
The Sights of Sichuan
This 8-day luxury itinerary introduces you to the delights of Sichuan Province, home to the famous Chengdu Panda Base, Huanglong Scenic Area and the remarkable Jiuzhaigou Valley. On this trip, you'll see important religious landmarks such as the towering Leshan Giant Buddha and Mount Emei, one of the Four Sacred Buddhist Mountains of China. You'll also get plenty of free time in Chengdu to see the sights and sample authentic spicy Sichuan cuisine.
This itinerary is an example. It's designed to inspire you and provide you with thoughtfully curated ideas. You can choose to do this exact itinerary or completely personalize it. All trips are 100% bespoke.
Highlights
Panda Encounter: Wild pandas exist in only one place in the world: Sichuan, China. Here in their home region, go behind the scenes at a panda base where you can get up close with these incredible animals.
Technicolor Nature: Jiuzhaigou Scenic Area is a fairytale landscape of gem-colored lakes, limestone cliffs, yellow gullies, and lush foliage.
Sacred Mountain: The first Buddhist temple in China was built on the summit of Mount Emei. With the addition of more temples built hroughout the centuries, Mount Emei turned into one of Buddhism's holiest sites. In its proximity is a great giant Buddha which took over 90 years to carve into a mountainside.
Day-by-Day
Day 1
Chengdu
You'll arrive in Chengdu on your first day, where you'll be greeted at the airport by a guide who will transfer you to your hotel. In Chengdu, we recommend staying in either the luxurious Ritz-Carlton or The Temple House, both of which offer world-class service and all modern amenities. Your afternoon and evening are free to spend at your leisure.
Day 2
Chengdu
Today you'll visit the city's most famous attraction – the Chengdu Panda Base. This research and breeding facility is set in lush green countryside similar to the panda's natural habitat. Here, you can see panda adults and babies at play in their gardens and have your picture taken with a baby panda. Next, you'll visit Sanxingdui Museum, a vast indoor and outdoor museum with bronze, gold and copper artifacts from the Sanxingdui Kingdom (1,600 BCE). Return to your luxury hotel in Chengdu tonight.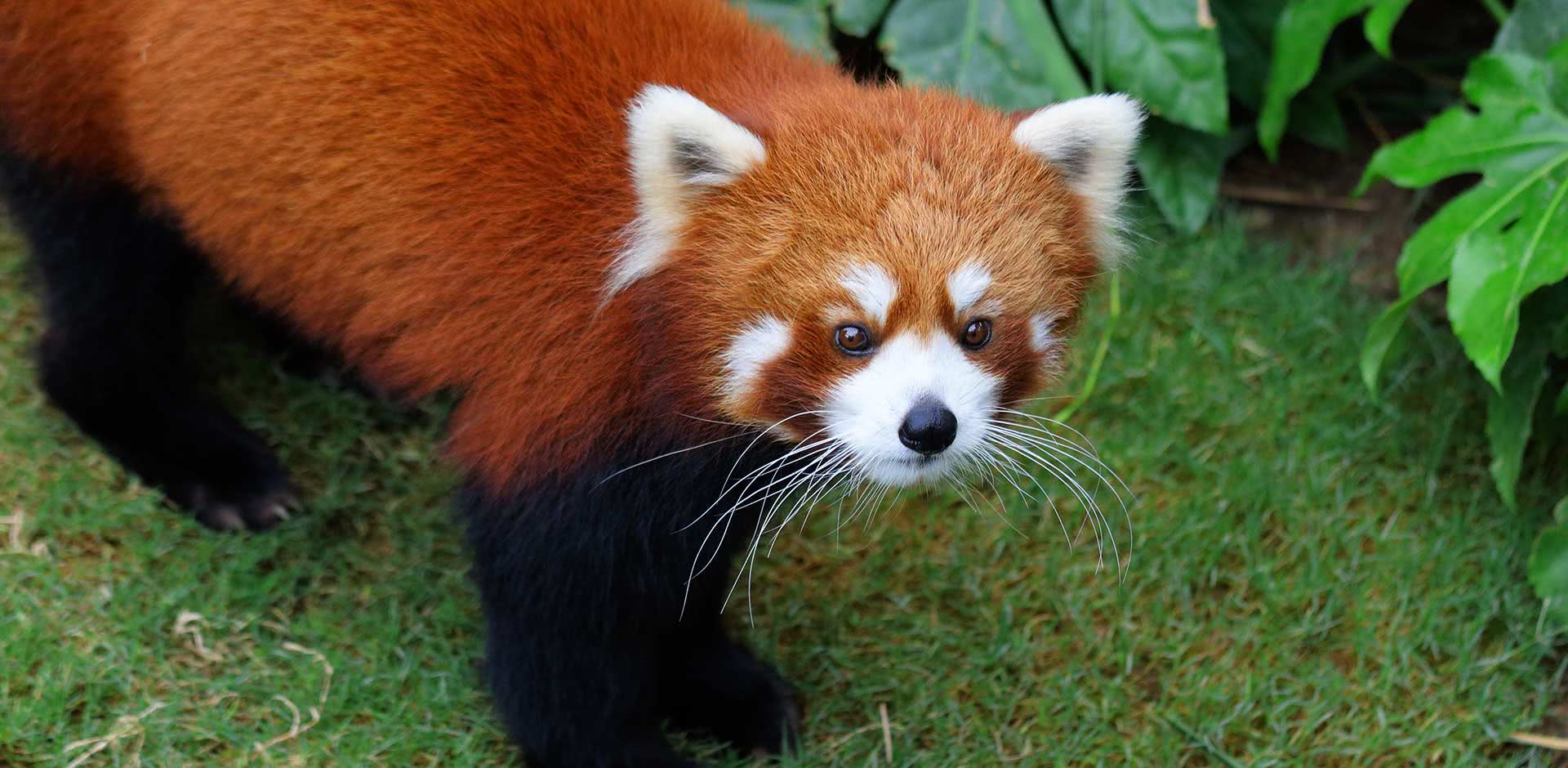 Day 3
Jiuzhaigou
Fly to Jiuzhaigou today, a journey of just an hour, to see the famous sights of Jiuzhaigou Valley. You'll start your exploration of this area with a half-day tour of UNESCO World Heritage Site Huanglong, noted for the bright blue pools and yellow calcite deposits of Yellow Dragon Gully. Tonight, you'll check into the Jiuzhaigou Grand Hotel.
Day 4
Jiuzhaigou
You'll spend today inside Jiuzhaigou Valley Scenic Area, where you can hike or take a bus around a circuit of spectacular natural attractions. The fairytale landscapes here stretch across roughly 72,000 hectares and house old-growth forests, gem-colored lakes, limestone cliffs, alpine mountains and endangered animal species. After exploring the park, you'll return to your hotel in Jiuzhaigou Valley.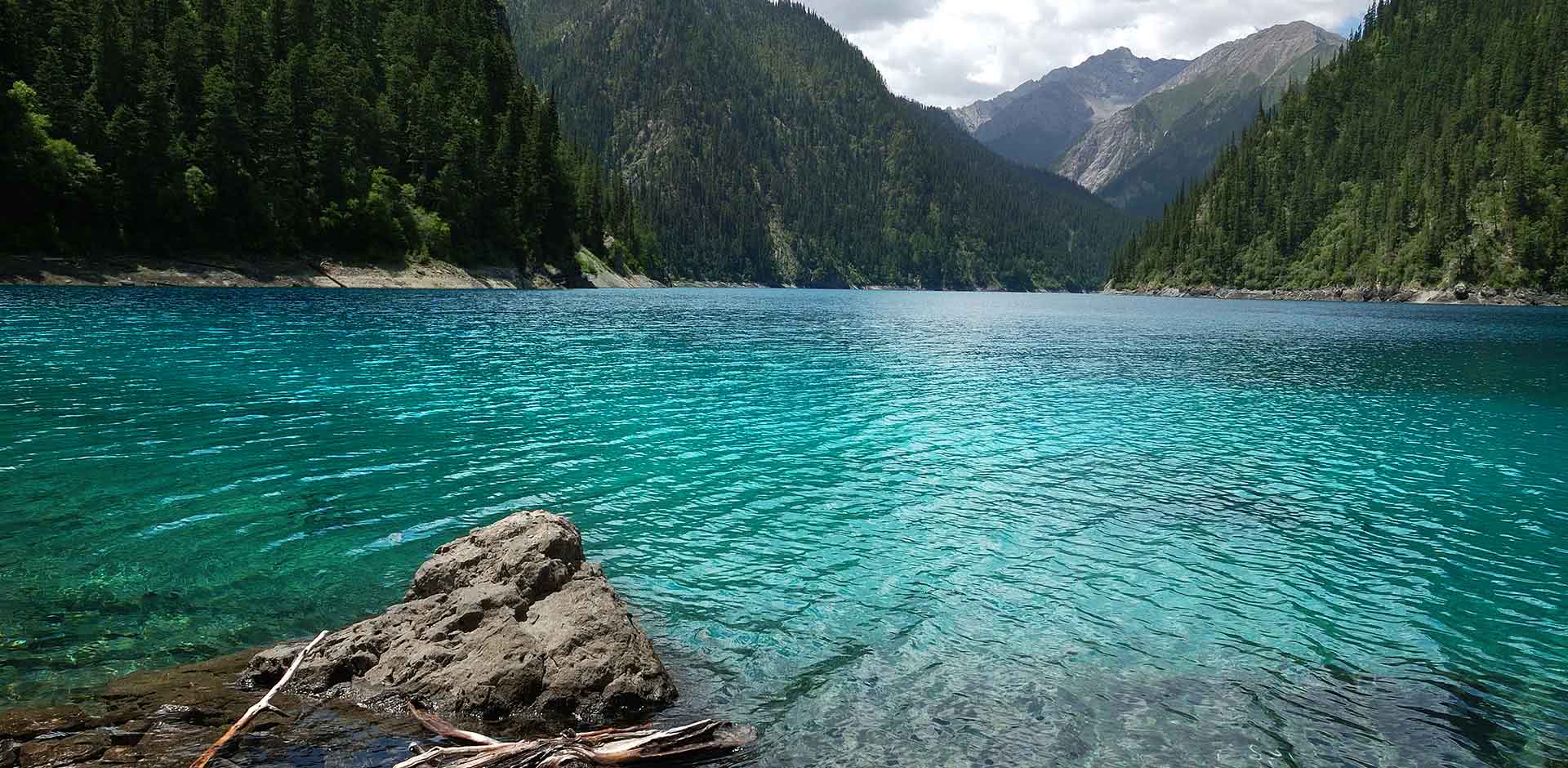 Day 5
Chengdu
Fly back to Chengdu today and explore its historic sites. You'll first visit the famed Thatched Cottage of Du Fu – a Tang Dynasty poet – situated within a picturesque park on the outskirts of the city. Next, enjoy more Chinese history with a visit to Jinli Street, a long cobblestone road lined with perfectly-preserved architecture from the Qing Dynasty, strung with rows of red lanterns. Tonight you have the option to attend a Sichuan Opera performance in Chengdu before returning to your hotel.
Day 6
Chengdu
Visit another famous Sichuan site today – the Giant Buddha of Leshan, around 90 minutes' drive away. The tribute is by far the largest statue from pre-modern times. This stone statue is carved into the side of Mt Leshan, measures 233 feet tall, and dates back to the Tang Dynasty. You can climb to the summit – a challenging hike of around two hours - or enjoy views of the statue from the river. You'll return to your hotel in Chengdu in the afternoon, with the evening at your leisure.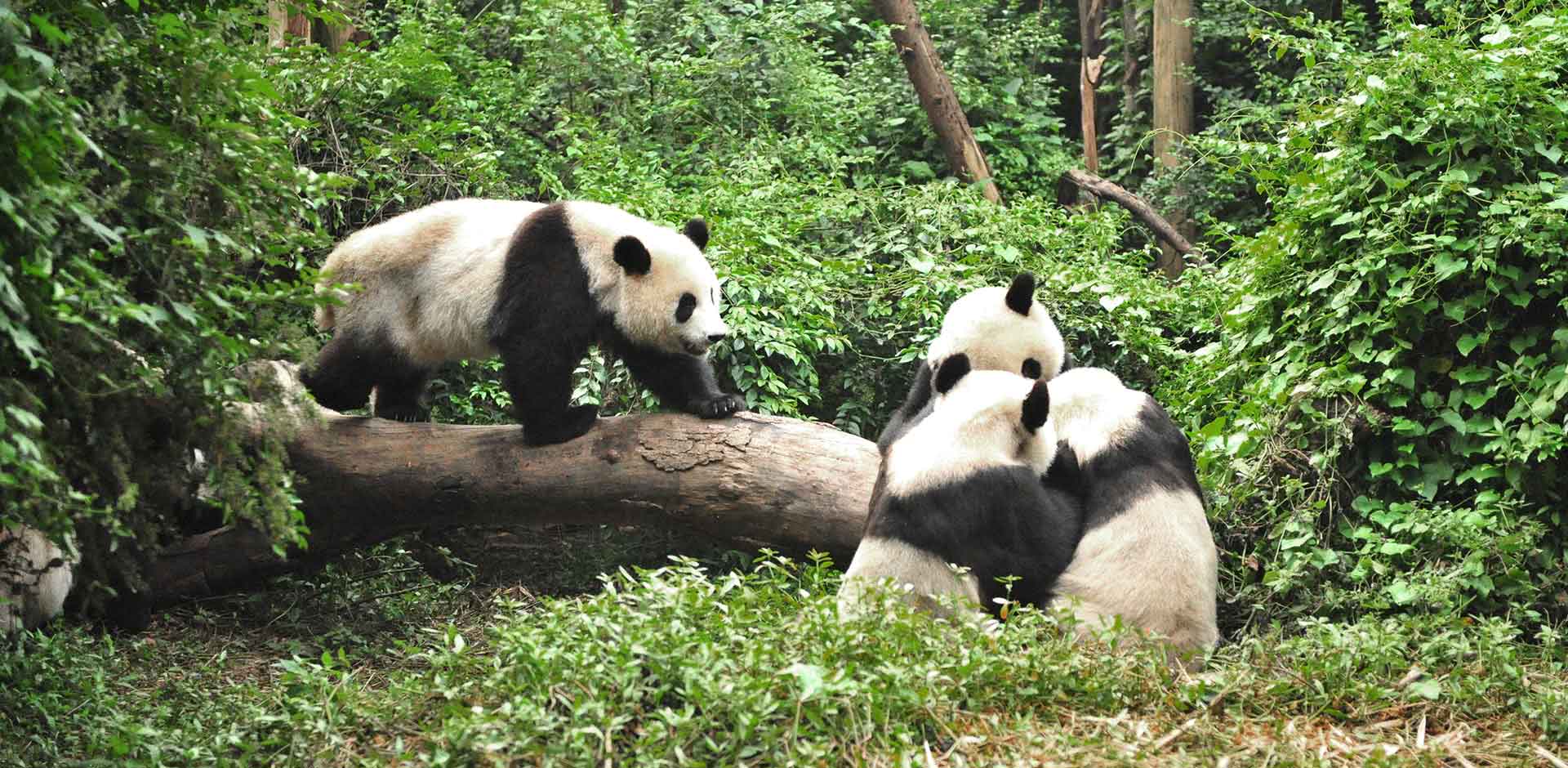 Day 7
Mount Emei
Today, visit another important Buddhist site – Mount Emei. Here, you'll take a cable car to the Golden Summit, a picturesque locale that houses the first Buddhist temple built in China. Various temples, pavilions, shrines and statues can be found in the ancient pine forests here. Check in to the luxury Anantara Emei hotel in the evening for free time on the last night of your journey.
Day 8
Chengdu
After a delicious gourmet breakfast at your hotel, you'll be chauffeur-driven to Chengdu airport today in time for your departure flight.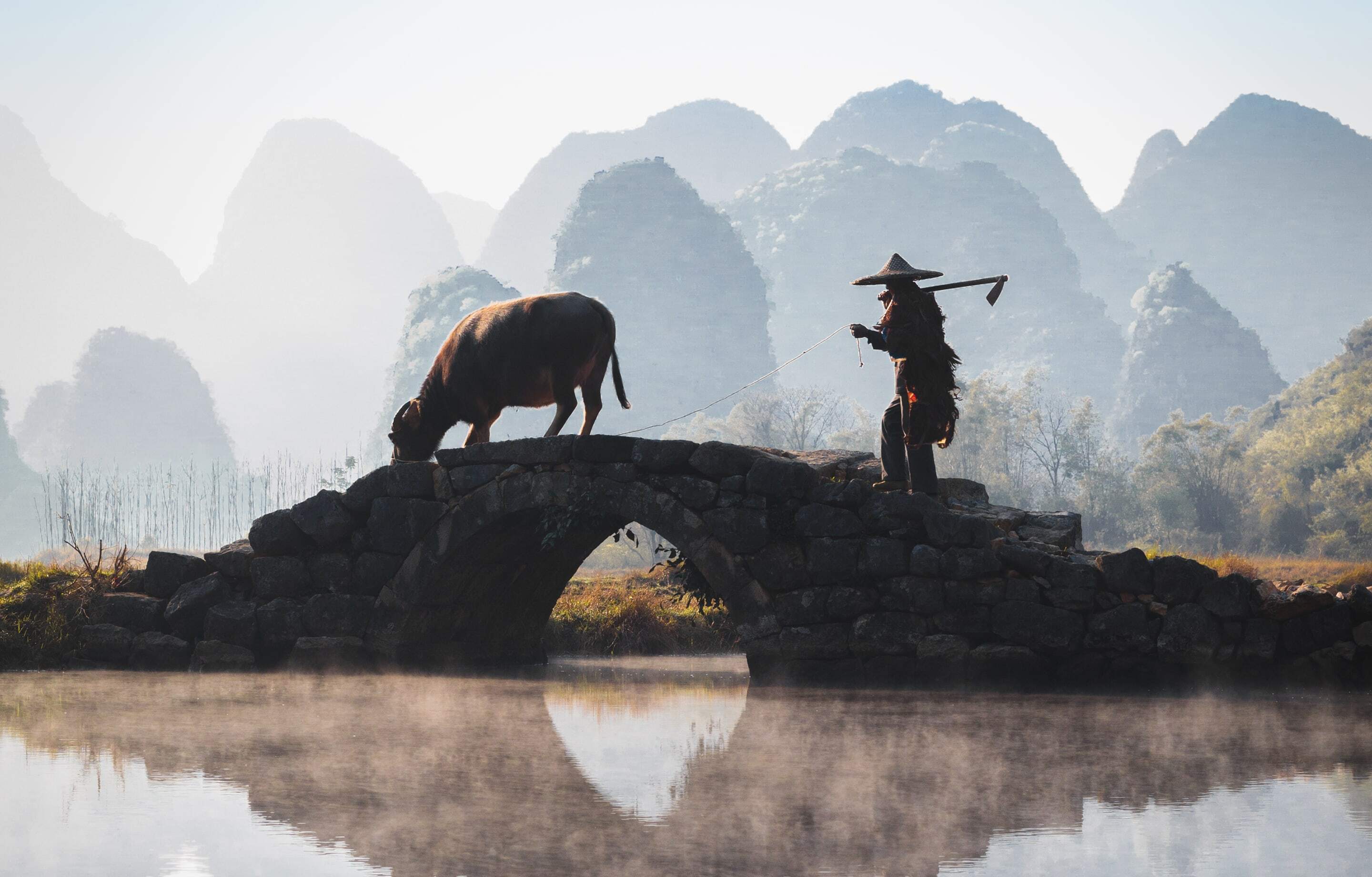 Why Remote Lands?
Exclusively Asia
With Remote Lands you'll travel with people who have made Asia the solitary focus of their own lifelong adventure. As our guest, you'll discover Asia on a journey that is completely, authentically your own, adapted from our own remarkable experiences and adventures over the years.
With Remote Lands you'll travel with people who have made Asia the solitary focus of their own lifelong adventure. As our guest, in the continent that our north American founders Catherine and Jay have adored and explored for decades, you'll discover Asia on a journey that is completely, authentically your own, adapted from our own remarkable experiences and adventures over the years.
Travelogues
An Asia-focused magazine brought to you by Remote Lands – a platform for adventure, luxury, and authenticity from experts and explorers around the continent.
What Others Say
Here is a small selection of the kind words our guests have said about us, as well as features by journalists and travel writers.
From the moment I happened upon the REMOTE LANDS website over a year ago, browsed the options, I knew that this would be well worth it. The entire staff is nothing less than professional with service that made us feel like royals.
This was truly the trip of a lifetime. Magical destinations, the most luxurious hotels in the world, and the most wonderful travel companions we could've wished for. We were treated like family everywhere we went and we have 14 new best friends.
We have used some of the top rated travel specialists all over the world and, without question, Catherine Heald and Remote Lands are at the very top of the list!